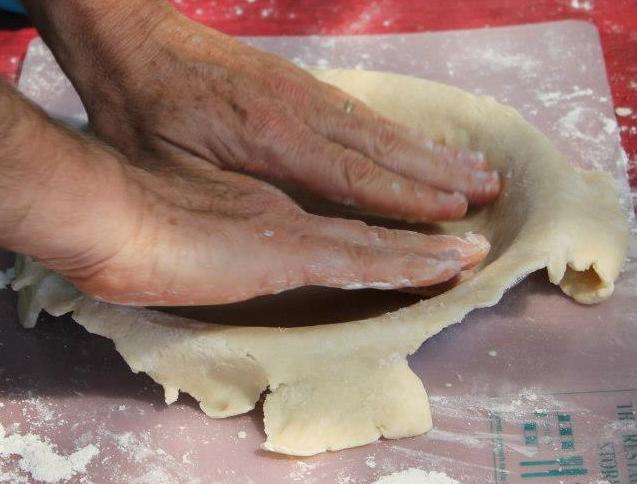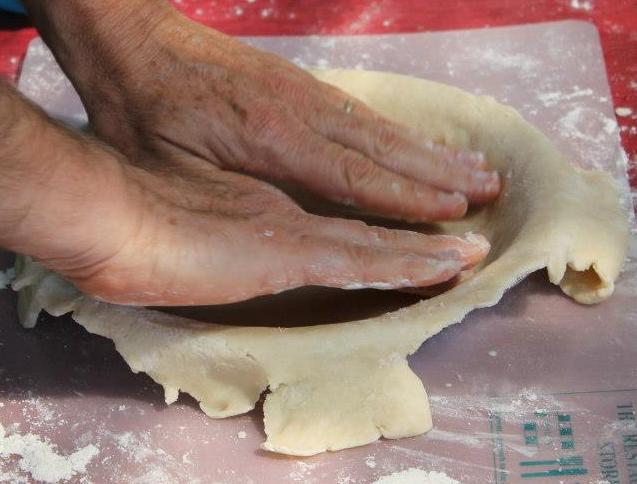 Over the years, I've come to love many of the recipes my family cooks for Thanksgiving. While I do have many favorite Thanksgiving recipes I'd never want to replace, I've enjoyed spending the holidays with my husband's family and learning their cooking secrets and favorite recipes. I've shared a few of my family's favorite recipes, as well as some newly acquired recipes.
Print
Challah Bread
From my sister-in-law, Meg.
MIX TOGETHER:

2 tablespoons

yeast

3/4 cup

sugar

2 cups

warm water
ALLOW YEAST TO ACTIVATE. ADD IN:

1/2 cup

oil

2

–

3

eggs

7

–

8

cups flour

2 teaspoons

salt
Instructions
Knead together and allow to rise in a warm place 1 hour in a greased bowl. Divide into 6 balls and roll into ropes. Butter each rope and braid into loaves. Use egg wash if desired (1 egg whisked together with 2 tablespoons water or milk). Bake at 350-375˚F for 30-45 minutes.
Print
Sweet Potato Casserole
Sweet Potato Filling:

4 cups

sweet potatoes, peeled, cooked and mashed

1/3 cup

butter

2

eggs

2 tablespoons

sugar

1/2 cup

milk
Topping Ingredients:

2/3 cup

coconut

2/3 cup

pecans

3 tablespoons

flour

2/3 cup

brown sugar

3 tablespoons

melted butter
Instructions
Mix the potato filling ingredients together. Sprinkle the topping mix on top and bake at 325 for 1 hour.
Print
Garlic Mashed Potatoes
From my mom's neighbor, Lindsey
8

potatoes, mashed

4 ounces

cream cheese

4 teaspoons

soft butter

1 teaspoon

minced garlic salt & pepper
Parmesan cheese
Instructions
While potatoes are cooking, mix together cream cheese, butter and sour cream.
When potatoes are done, drain and add cream cheese mixture, garlic, salt & pepper. Mix together well while mashing potatoes.
Put in serving bowl and sprinkle with Parmesan.
Print
Pumpkin Apple Pie
1/3 cup

firmly packed light brown sugar

1 tablespoon

cornstarch or all-purpose flour

1/2 teaspoon

lemon zest

1/2 teaspoon

cinnamon

1/2 teaspoon

salt, divided

1/3 cup

water

2 tablespoons

butter

2

Granny Smith or Fuji apples, peeled, cored and thinly sliced (about

3 cups

)

1

egg

1/3 cup

granulated sugar

3/4 cup

pumpkin puree

1/4 teaspoon

ground allspice

1/4 teaspoon

cardamom

3/4 cup

evaporated milk

1

(9-inch) unbaked pie shell (in pie pan)
Instructions
Preheat oven to 425°F.
In a medium saucepan, mix brown sugar, cornstarch, lemon zest, water, butter and 1/4 teaspoon of the salt and cook over medium heat, stirring constantly, until boiling.
Add apples, stirring so they become well-coated with the sugar mixture. Cook 3 to 4 minutes. Remove from heat and set aside.
In a large bowl, whisk together egg, granulated sugar, pumpkin, remaining 1/4 teaspoon salt, allspice, cardamom and milk, making sure they are well combined.
Scoop apple mixture into pie crust, and then scoop the pumpkin mixture evenly over this to create a second layer. Bake for 10 minutes, then lower temperature to 375°F. Bake about 40 minutes more, until filling is set.
Let the pie cool before serving.
Print
Slow Roasted Turkey
From my sister-in-law, Kathy.
Olive oil
All-purpose seasoning
Instructions
Rub outside with olive oil Sprinkle with all-purpose seasoning Put in breast-side down Cook in a 350 preheated oven for 1 hour Turn oven down to 185 Cook 3x longer than normal roasting. (Can cook extra 3-6 hours w/out being overdone.)