Weaver's Orchard Farm Market & Pick-Your-Own Farm
A destination for homegrown produce & events near Reading & Lancaster County
Weaver's Orchard Farm Market is nestled in the scenic hills of Berks County, just 15 minutes south of Reading, Pa.
Our farm market is open all year! Stop by Monday-Friday from 8 a.m. – 7 p.m. and Saturday from 8 a.m. – 5 p.m. We are closed on Sundays.

Find fresh homegrown fall produce and more when browsing our produce selection. Order sandwiches, salads, and cold cuts from our deli and select locally raised free-range meats and locally made and sourced artisan cheeses.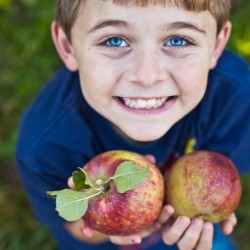 Our orchard offers pick-your-own apples, blackberries, blueberries, cherries, kiwiberries, peaches, pears, plums, pumpkins, raspberries and the season starts in the end of May with strawberries. We use an Integrated Pest Management approach with our farming practices that employs many preventative and organic methods to ensure that our crops and our land remain healthy.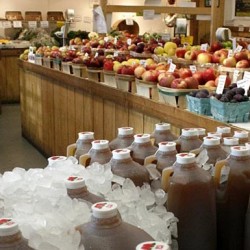 Find our homegrown produce and our award-winning freshly pressed apple cider in our year-round farm market, which also features a bakery, a deli and a selection of all-natural dairy items and free-range meats.
Don't forget the apple cider donuts and pumpkin spice lattés, coffee and espresso beverages from Kim's Café stand at Weaver's Orchard, open in the mornings!
Our Own
Applesauce
& Apple Butter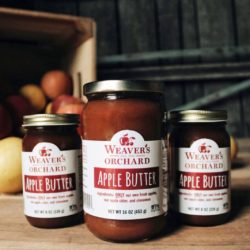 Shop in store and online for our own apple butter and applesauce made with just apples and spices – no added sugar!
Also, pick up our own raw honey and award-winning freshly-pressed apple cider in our market.
Find Delicious Recipes & Read Food Stories On Our Blog
Save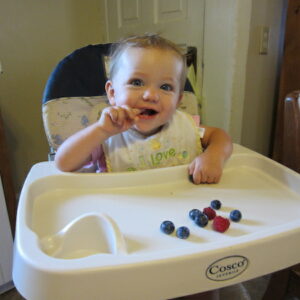 If you've ever cared for a child or been around a toddler for any length of time, you will understand the frustration of the "simple" task of feeding them. One week the said two year old will eat nothing but bananas, only to wake…
Read More »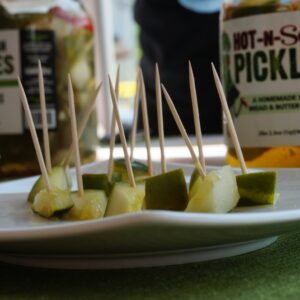 When Jeremiah and Katelyn Kozlowski of Green Kamikozees headed to the 2011 Chile Pepper Food Festival in their native Bowers, PA with 700 jars of spicy, pickled green tomatoes, all they knew was that they had done a lot of hard work. They had…
Read More »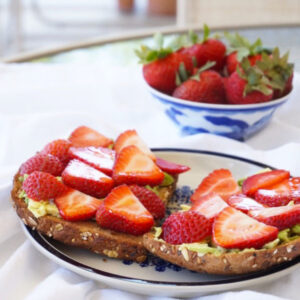 Have you ever had this experience? You're at a restaurant and you order something that strikes you as weird but intriguing. Next thing you know, you're eating a magical combo, and for months afterward, you just want to eat it again. That's what happened…
Read More »