Pick-Your-Own Daily Update
Update for Wednesday, 9/30/23
Check-in on our Weaver Road location. Follow signs to check in. Staff will then direct you towards picking areas.
Please be cautious as wasps, hornets, and bees are very active! We recommend wearing closed-toe shoes!
Apples – Honeycrisp, Autumn Crisp, Crimson Crisp, Pixie Crunch, Macintosh, Smokehouse, Gala, Jonathan, Cortland(limited), Ambrosia, Shizuka, Red Delicious, Gold Delicious, Empire, Crimson Gold, Maccoun, Rosalee, Jonagold, Ludacrisp
Price: Peck (3 Wristbands) – $24 1/2 Bushel (6 Wristbands) – $42; 4+ 1/2 Bushels – $39
Pears – Gem(limited), Shenandoah, Asian, Harrow Sweet
Price: 5qt Bucket (2 Wristbands) – $18 Peck Box (3 Wristbands) – $29 1/2 Bushel Box (6 Wristbands) – $45
Kiwiberries – open now!
Price: Quart: $12, Bucket: $48
PYO hours:
Monday – Thursday – 9 am- 4:30 pm
Friday – 9 am – 5:30 pm
Saturday 8 am – 3:30 pm
As we have in past years, hours will be adjusted if temperatures are forecast to go above 90 degrees, which will then be 9 AM – 1 PM.
Crop Ripening Dates: We have had great weather this year, and our crops are ripening early. Stay tuned for details.
Pumpkins – Late Sept. – Oct.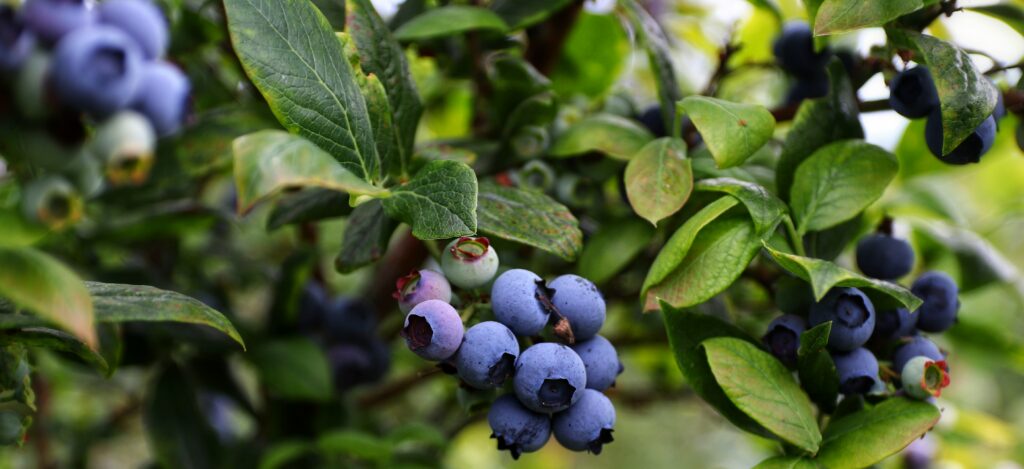 Blueberries
Pricing
Season
Early July through mid-August. Check back for 2024 availability!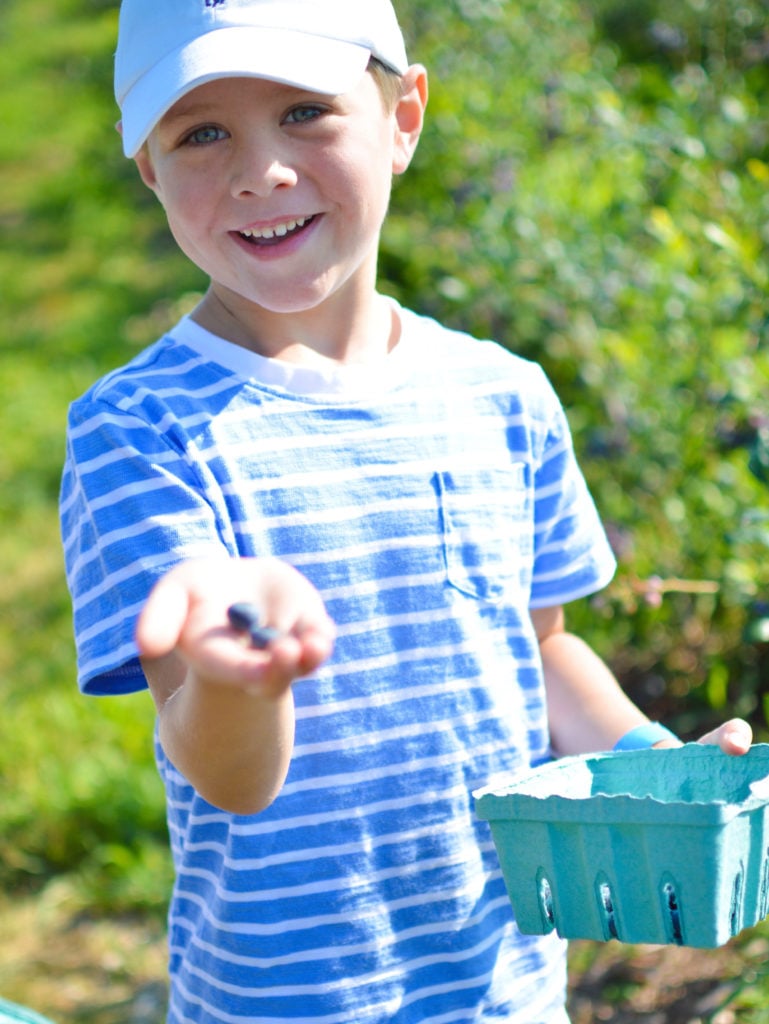 Picking Tips
Blueberries grow in clusters and not all the berries ripen at the same time. One cluster may have ripe fruit, unripe fruit and green fruit. So take your time when picking!
Blueberries begin to turn color before they are fully ripe. A berry may look ripe, but if you turn it over and the stem end is still red or green, it is far from ripe. A fully ripe blueberry is deep blue, even near the stem.
Unripe berries will not ripen further after harvest, so avoid the unripe ones to get those sweet berries that you are looking for!