Bakery & Sweets: Freshly Baked Pies, Pastries, Breads & Homemade Fudge
Our bakers are hard at work making fresh baked goods every day.  From apple dumplings to apple cider doughnuts, fruit pies to whoopie pies, our farm market offers delicious bakery items that will satisfy your cravings for sweet, hearty Berks County desserts.
Stop by and try our creamy fudge and our own original-recipe apple dumplings!
Do you have a favorite pie that you just can't wait to take home with you?  Call ahead with a 24 hour notice and we'll have your favorite pie waiting for you to pick up! 610-856-7300
If you would like to order a pie, call the number above or email us at: office@weaversorchard.com.
Take Home a Fresh-Baked Pie:
Blueberry, made with sweet tiny wild blueberries from Maine and Canada
Strawberry Rhubarb, tart and sweet like you want it!

Very Berry, with four different berries (raspberries, blackberries, strawberries, and blueberries)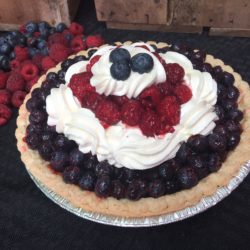 Red White & Blue, made with our fresh berries, available for a limited time in July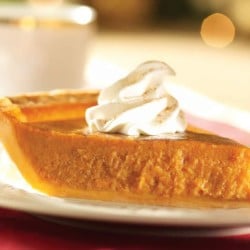 Pumpkin Pie, creamy and flavorful with a secret blend of spices
And many more!
PIE VARIETIES
9″ Apple Lattice Top
9″ Blackberry
9″ Blueberry
9″ Cherry Lattice Top
9″ Honeycrisp Apple
9″ Peach Lattice Top
9″ Peach Blueberry (Seasonal)
9″ Red Raspberry
9″ Strawberry (Seasonal)
9″ Strawberry Rhubarb
9″ Very Berry (Seasonal)
9″ Pecan (Seasonal)
9″ Pumpkin (Seasonal)
8″ Wet Bottom Shoo Fly
SAVORY PIES – FROZEN & READY TO BAKE
6″ & 8″ Beef, Chicken, Sausage, and Vegetable
MISCELLANEOUS ITEMS
Apple Dumplings (4 pk)
Pumpkin Roll 8″
Hungarian Nut Roll
Apple Cider Donuts, 1 dozen
Apple Cider Donuts, 1/2 dozen
Find Your Favorite Baked Goods: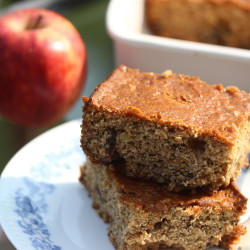 Let Our Bakery Meet Your Entertaining Needs
We have everything you need to satisfy your guests, from pies and apple dumplings to cookie trays.  Call ahead to order: 610-856-7300.  Complete your party with appetizer and sandwich trays from our full-service deli!
Christmas Cookies
During the Christmas season, we prepare special miniature cookie trays with seasonal cookie favorites—a great gift idea!