SaveSave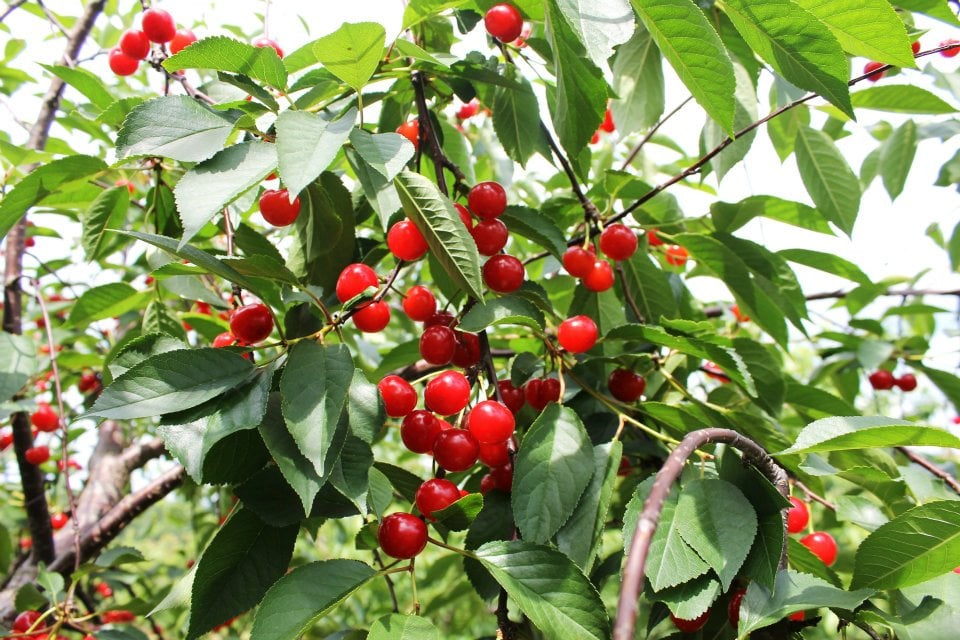 Bulk Tart Cherries
This year we have 3 options for bulk tart, Montmorency cherries.
The deadline for Michigan fresh tart cherries has passed, but if you ordered them, the pick up date is Saturday July 30th or the following Monday or Tuesday at the latest.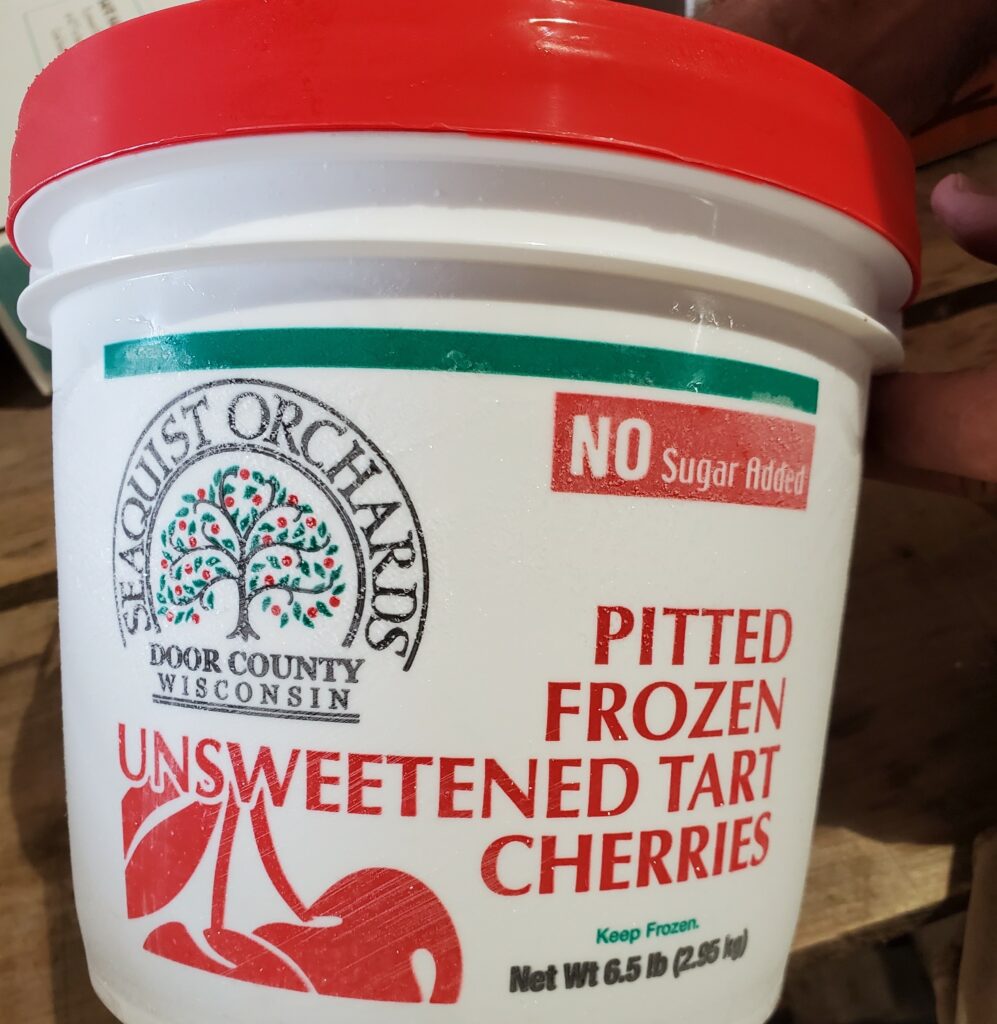 Wisconsin Tart Cherries
These Cherries:
Are frozen
Come already pitted!
Have no sugar or preservatives.
Are packed in their own juice.
2022 Pricing:
6.5 lb. – $24.99
27 lb. – $77.99
Available as supplies last in our farm market.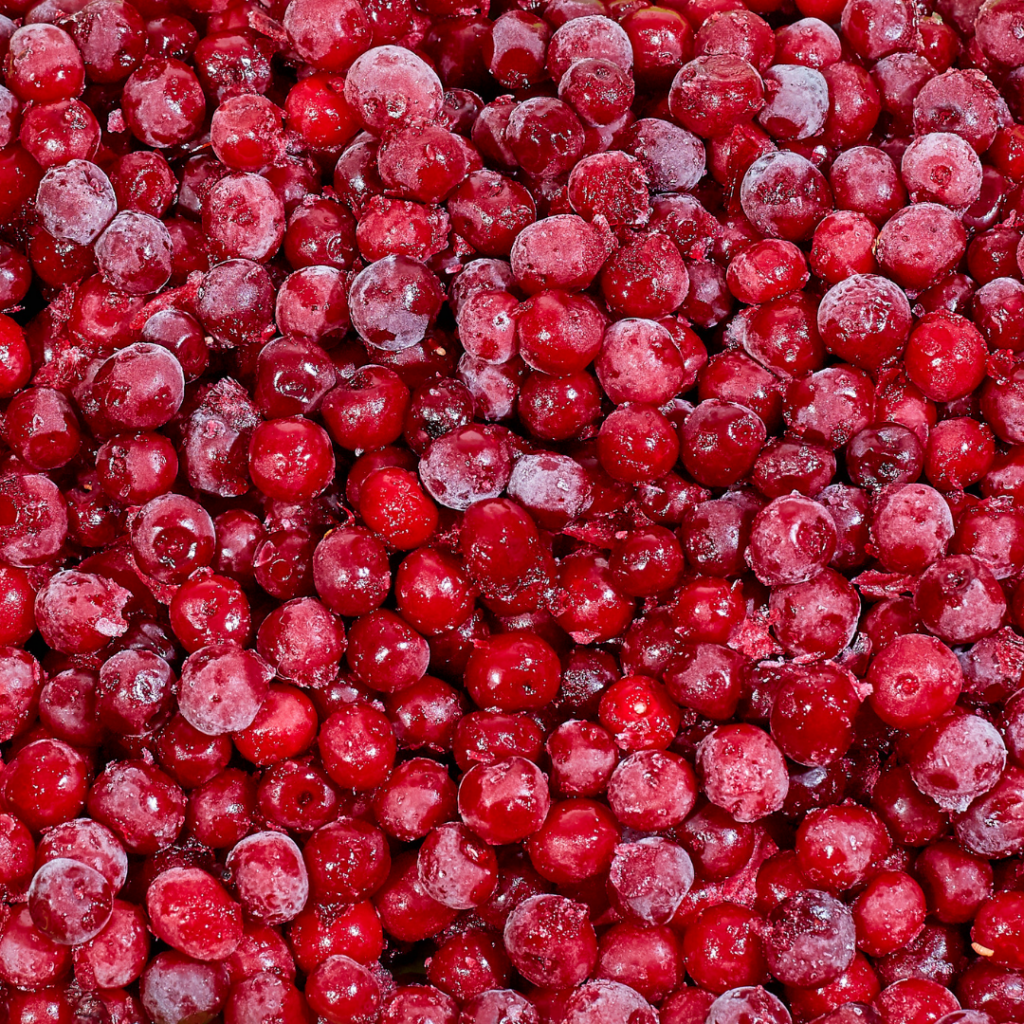 Individually Quick Frozen Tart Cherries
These tart cherries are frozen using a method of freezing called IQF that freezes the food as individual pieces at extremely low temperatures. Other terms used could be flash freezing or quick freezing. The benefit to this method is that the food product is rapidly frozen individually prior to packaging. Rapid freezing reduces the number of ice crystals, so the product stays loose and individual. This make it easy for customers to easily portion out as much as they need for a recipe without having to thaw an entire bag. IQF is great if you like to make smoothies or pies and only need a small amount. They will be available in 5 lb bags. Stay tuned for pricing!