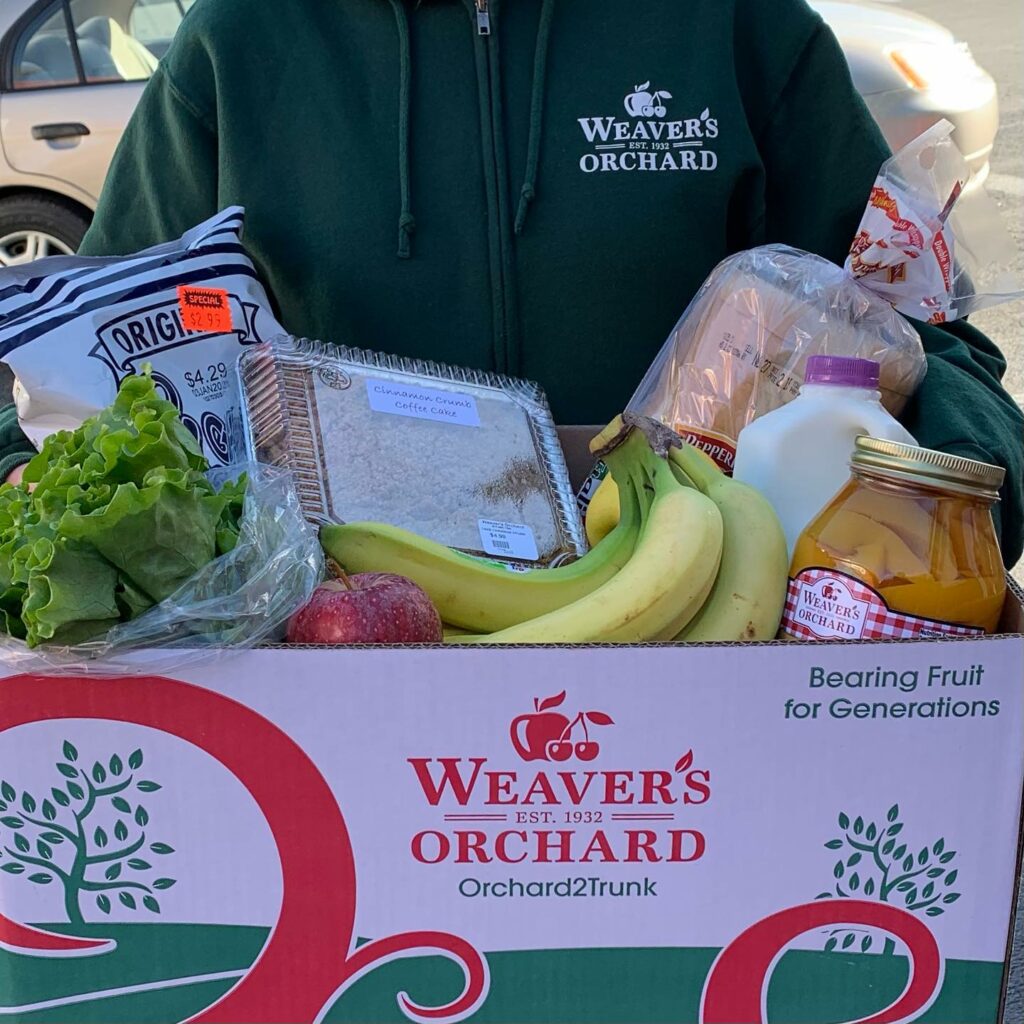 Curbside Pick-Up & Delivery Overview
How It Works:
SHOP: Shop hundreds of food items! Place your order on our online store and choose either curbside pick-up or local delivery.
CURBSIDE RULES:
$20 minimum order total.
Fee: $5. Waived on orders over $80.
LOCAL DELIVERY RULES:
$35 minimum order total.
Fee: $6.99 – under 5 miles.
$8.99 5-7 miles.
$9.99 7-10 miles.
$12.99 11-15 miles.
Sorry, no delivery beyond 15 miles from our market. Requires 24-hours lead time.
CHECK-OUT: Choose to pay by credit card or SNAP/EBT (currently SNAP is only applicable to curbside pick-up orders-we are working to resolve this.)
CHOOSE TIME: Choose your preferred date for pick-up or delivery based on what is available. Please note we are closed on Sundays.
CHOOSE CURBSIDE PICK-UP OR DELIVERY: See minimum order totals and fees above.
ARRIVE: When you arrive for curbside pick-up, park in front of far wooden deck. Call 610-856-7300 when you arrive. Staff will bring the order to you. Customers are required to show a copy of their confirmation email or photo ID when picking up their curbside order. This may be held up and shown through a closed window to prevent customer contact.
Delivery is Available Within a 15-Mile Radius Weaver's Orchard
We service addresses in all of the following zip codes, but please enter your address to find out if your home falls within the 15-mile radius of our farm market.
Northern Zip Codes Serviced: 19540, 19608, 19609, 19607,19610, 19611, 19602, 19606, 19635, 19519, 19518, 19542, 19543
Northern Location Delivery Days: Tuesdays and Fridays between 1-4 p.m.
Southern Zip Codes Serviced: 19501, 19520, 19523, 19344, 17555, 17519, 17581, 17505,
Southern Location Delivery Days: Mondays and Thursdays between 1-4 p.m.
Additions to your order can be made by calling 610-856-7300 within 30 minutes of placing your order. After that, we will be unable to make any additions or changes to your order.
Watch our video about how the process works!