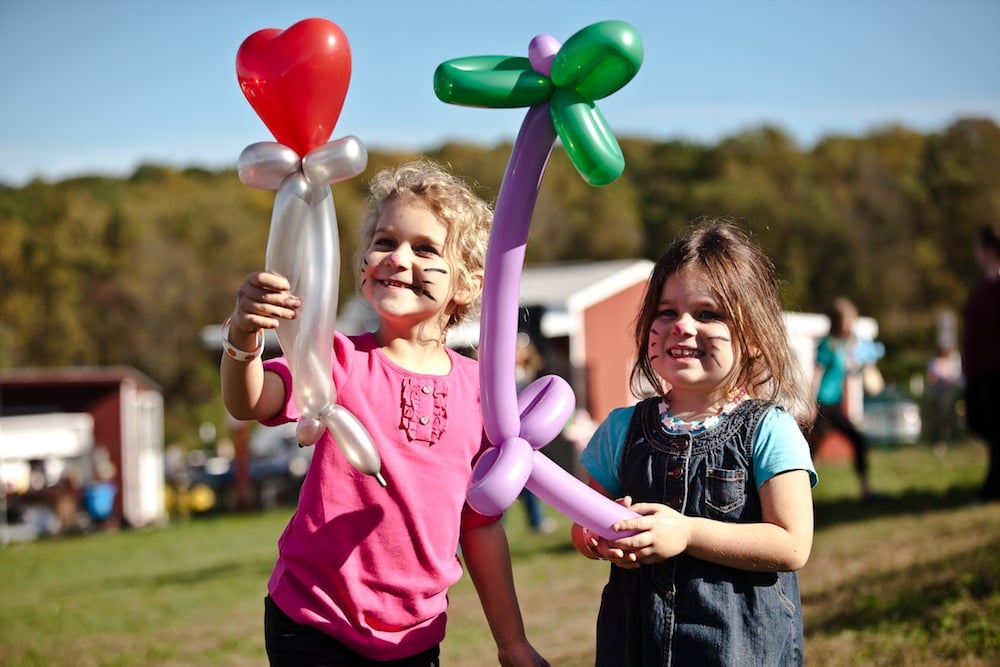 Fall Family Events
—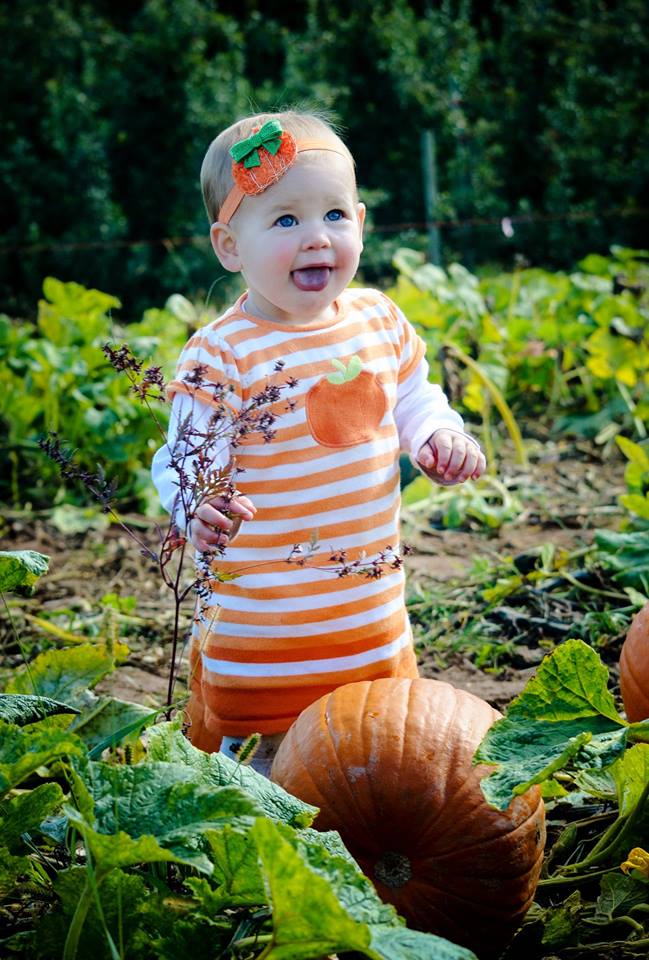 —
Fall Family Fun Days:
Saturdays & Columbus Day
Now to October 28th
10 a.m. to 5 p.m.
Activities Include:
Hayrides
Barrel train rides
Face painting
Giant tube slides
Petunia the clown with her balloon animal creations
Sand pit with tractor tire pile for climbing
Play tunnels with hay towers, hay mazes, and corn kernel bin
Live entertainment
A chance to see alpacas, goats and chickens
Food sheds with outdoor seating
An expanded garden center with pumpkin and mum displays
Kim's Café featuring seasonal favorites
Pick-your-own fruit
–
—
—
2023 Pricing
Festivals take place Saturdays & Columbus Day until October 28th.
There is no general admission fee or parking fee, rather each activity can be purchased with tickets. You may also pay to get unlimited access to all activities for the day for one price. (Hayrides excluded).
Activity fees apply to children under the age of 16. Adults may enter the play areas at no charge. Hay ride fees apply to all riders except children under age 3. You may purchase tickets by cash or card at the ticket booth in the festival area.
TICKETS: $2.50 each
-OR-
UNLIMITED WRISTBAND ACCESS TO ALL ACTIVITIES: $15
(Hayrides Excluded)
TICKETS (one for each activity)
– Face painting
– Balloon animal from Petunia the Clown
– Barrel train
– Tractor tire pile
– Big straw bale play tunnel
– Small straw bale play tunnel
– Giant tube slide
After leaving each activity area, another ticket will be required for entry.

OTHER ACTIVITIES
– Hayrides (3 tickets) — Under age 3 is free. Last hayride is at 4:30p.m.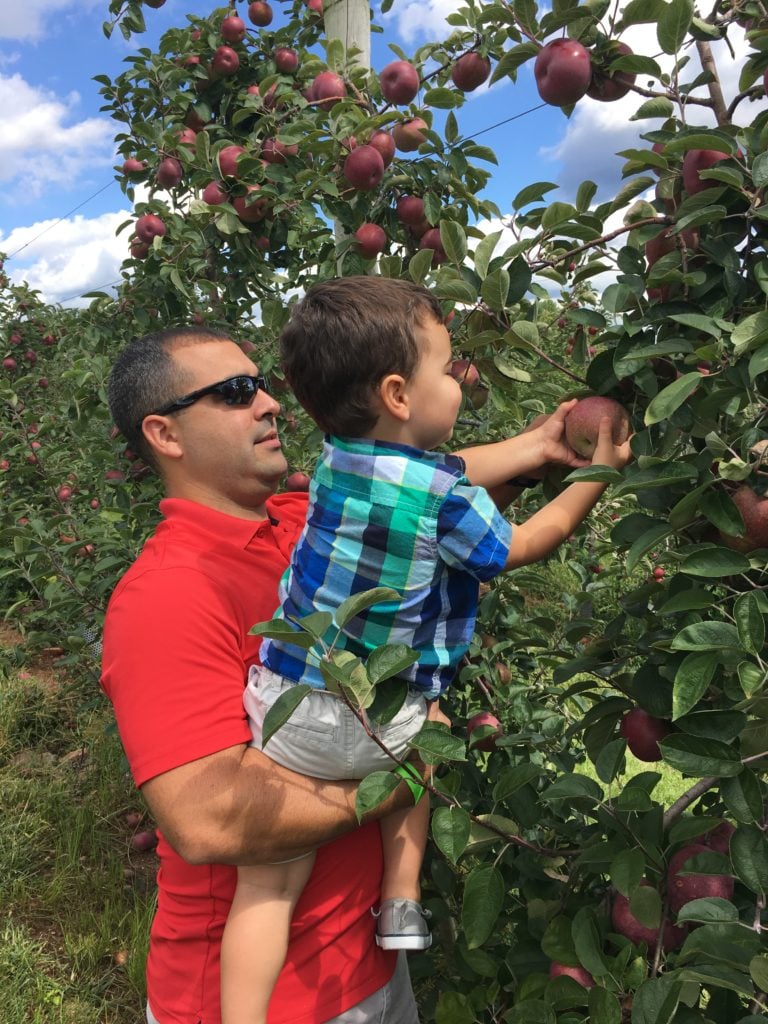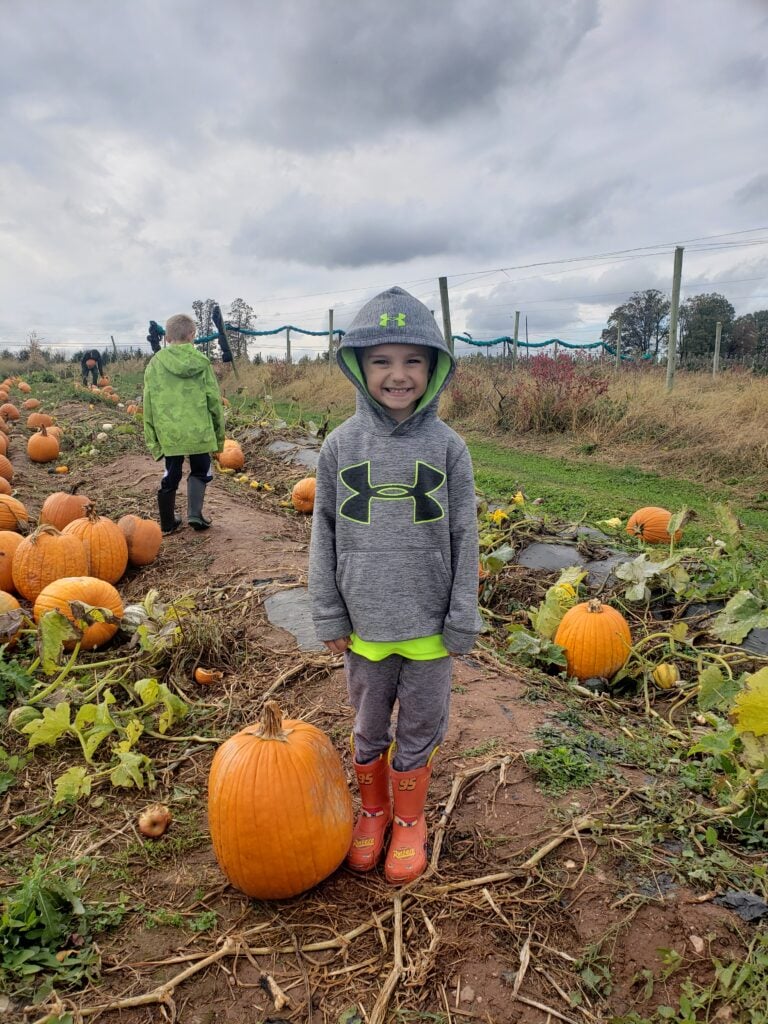 —
2023 Schedule
9/23 – Canceled due to rain
9/30 – Reptile Explorers Show – Events | Forgotten Friend Reptile Sanctuary – show times 12:00, 2:00
Soul Food BBQ, Take2 Alpacas
10/7 – The Exit Strategy classic rock – Exit Strategy
Finks Fries, Soul Food BBQ, Take2 Alpacas, Waterloo Boys (Old Fashioned Tractors)
10/9 – Ray Owen – Christine and the Harvest King (Farm Themed Childrens Show) – show times 11:00, 12:00, 1:00, 2:00
JR's Brisket, Finks Fries, Take2 Alpacas
10/14 – DKERS Juggling – Welcome (dkers.net) – show times 11:00, 12:30, 2:00, 2:30
JR's Brisket, Finks Fries, Take2 Alpacas
10/21 – The Celtic Martins – Celtic Martins-Home
JR's Brisket, Finks Fries, Take2 Alpacas
10/28 – TJ Bebb – 10:00-1:30
Magic Mike – Magician, show times: 2:00, 3:30
JR's Brisket, Finks Fries, Take2 Alpacas, Swartz Roadside Stand (Goats)
SaveSave
SaveSave