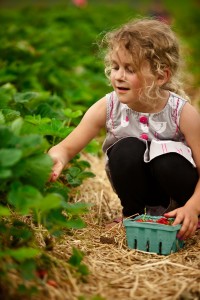 Containers – All customers must use our (pre-paid) containers. 
Customers

may

reuse Weaver's Orchard containers from a previous visit.

 

Customers

may not

use

their own containers/bowls/baskets from home. 

 

**REFUNDS WILL NOT BE GIVEN

(some exceptions may be made due to severe weather)

 

IN ADDITION:

Each adult

(16 years+)

admitted into the field must purchase

at least

one 1-quart container

. (One 5-quart bucket is good for 3 adults.)

 
*There is no minimum container requirement for children under the age of 16.
**THERE IS NO GENERAL ADMISSION FEE THIS YEAR. 
PYO Club Cards

– $10 each

(return customers must

pay to renew

card

for 2021 season)

 

 
The PYO Club Card provides 10% off all pick-your-own purchases throughout the season. (Most customers find this card pays for itself within the first two visits.)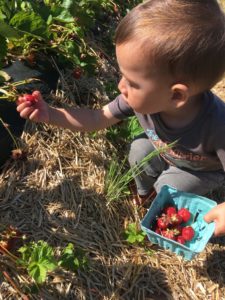 Policies for PYO Customers 
All customers

must

wash hands

at one of our hand washing stations before checking in at PYO shed. 

 

Children

must always remain within arm's length of an adult

. 

 

We will NOT be requiring wristbands OR an admission fee on ANY day of the week.
Customers will need to be able to walk a little distance to arrive to fruit!!

Follow staff instructions

regarding where to pick

and remain in your assigned row.

NO EATING

will be allowed in the field to red

uc

e contamination

. 

 

NO LOITERING

–

picnics

in the field

or parking lot

are NOT permitted. We encourage you to take your fruit home and wash it before consumption.

 
Pick-Your-Own Fruit at Weaver's Orchard
Pick-your-own fruit at scenic Weaver's Orchard, just south of Reading, Pennsylvania. People travel from throughout the Mid-Atlantic region to pick our apples, peaches, blueberries, cherries, strawberries and our many other quality fruit crops. We have over thirty varieties of apples and eleven acres of cherries!
We accept all major credit cards (Visa, MasterCard, Discover and American Express). Pick-Your-Own Fruit is an EBT eligible purchase. We also accept FMNP Checks as well.
Check in here for crop updates and current prices, posted when each crop comes into season.  Want more information? Call our market at 610-856-7300 for up-to-the minute reports. Please refer to the "hours" tab on the top of the page for pick-your-own hours, and note our extreme heat advisory policy.
We're sorry but pets and smoking are not permitted in the orchard or the market grounds.
Our Crops