Picking Fruit at Weaver's Orchard
Pick your own fruit at scenic Weaver's Orchard, just south of Reading, Pennsylvania. People travel from throughout the Mid-Atlantic region to pick our apples, peaches, blueberries, cherries, strawberries and our many other quality fruit crops. We have over thirty varieties of apples and eleven acres of cherries!
Starting Wednesday, June 14, all pick-your-own customers must receive and wear a wristband when in the fields and orchard.
Customers may obtain wristbands in two ways:
Having a Pick-Your-Own club member card. This costs $5 and is good for 10% off ALL pick-your-own purchases throughout the entire harvest season. Pick-Your-Own club members will receive wristbands for two adults and children 18 and under who are accompanying the club member.
Paying a $3 entry fee. This is good for one person, one day only. Children 18 and under will receive a wristband but do not need to pay entry fee if accompanied by paying adult.
Look below for crop updates and current prices, posted when each crop comes into season.  Want more information? Call our market at 610-856-7300 for up-to-the minute reports.
We're sorry but pets and smoking are not permitted in the orchard or the market grounds.
Our Crops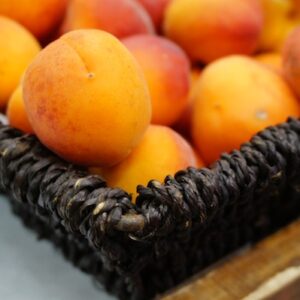 Apricots
Season: Early–Mid July
Please note: due to the 2016 spring freeze, our apricot crop will not be available for pick-your-own.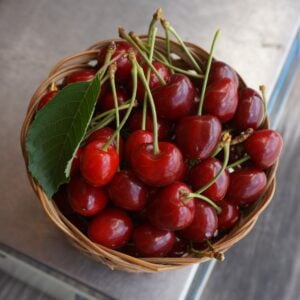 Cherries
Season: Mid-June -Early July
Please note: in 2016 due to the spring freeze, they will end much earlier.