Pick-Your-Own Daily Update
8/6/22 update
Currently Picking:

Blackberries
Sunflowers, along with some Zinnias and various other flowers
Limited picking of Red and Yellow Raspberries
Eggplant
Various types of peppers
A few grape tomatoes. We will have more types of tomatoes coming later.
Blueberries are limited and scattered

Apple picking is coming soon, potentially Wednesday or Friday next week we will start Early "Wildfire" Gala, Ginger Gold, Sansa, and Dandee Red.
The first Pears are about 2 weeks away.
PYO is closed on Tuesdays and Thursdays for the next few weeks, and closes at 1 p.m. any day the forecast is above 90.
Purchase a Pick-Your-Own Club Card for just $10 to save 10% on all PYO purchases all season long!
PYO HOURS:
Monday: 8a.m. – 3:30 p.m.
Tuesday: Closed
Wednesday: 8a.m. – 3:30 p.m.
Thursday: Closed
Friday: 8a.m. – 5:30p.m.
Saturday: 8a.m. – 3:30p.m.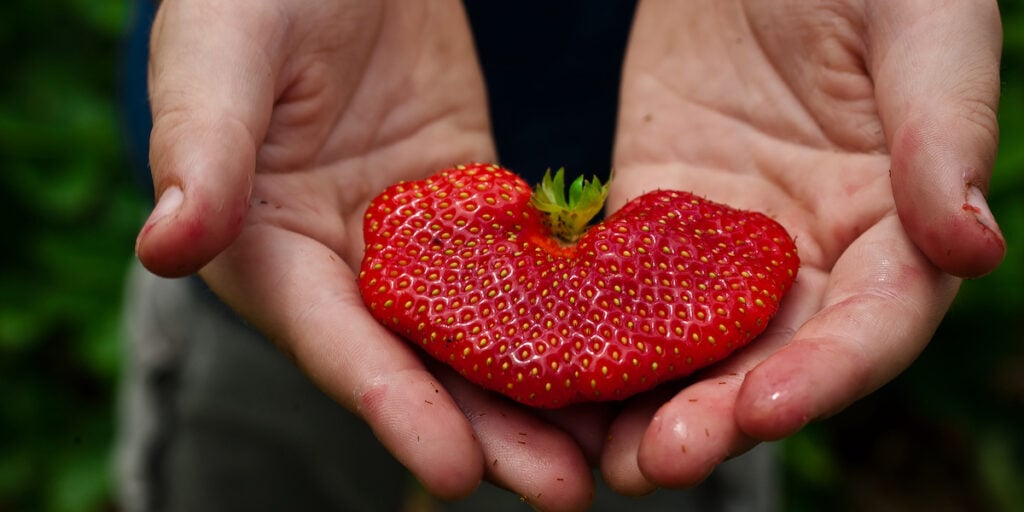 Strawberries
Our strawberries are planted on raised, plastic-lined beds with plenty of straw in between the rows to keep you and your kids from getting muddy. (Although we can't guarantee you'll be totally mud-free!)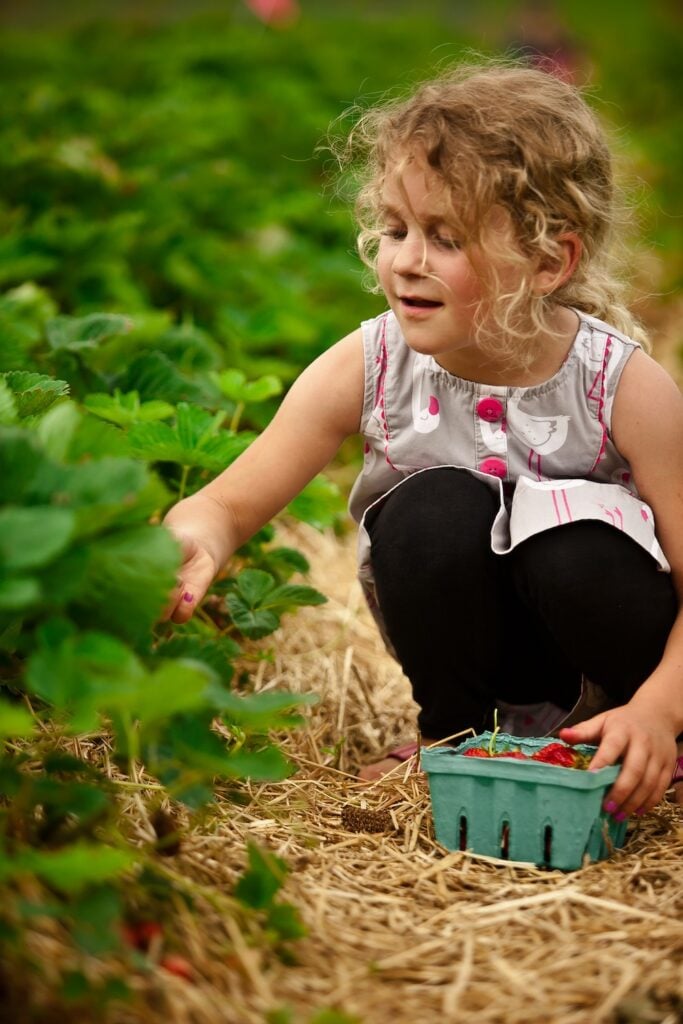 Pricing
One Quart – $7.50 each
1-3 5qt Buckets – $32.00 each
4+ 5qt Buckets – $28.00 each
Season
Strawberries are typically open early June to early July. Finished for 2022.
Picking Tips
Avoid pale red berries and berries with green tips. Strawberries will not ripen after you pick them!
Pick all the ripe berries, big and small. Smaller berries are often sweeter. Sweetness also depends on the variety.
When picking, be sure the cap, or green top, remains on the strawberry by pinching the stem of the berry between your thumb and forefinger.
Visit our Pinterest page and our blog for recipe inspiration!
—
SaveSave
SaveSave
SaveSave
SaveSave
SaveSave
SaveSaveSaveSave
SaveSave
SaveSave
SaveSave