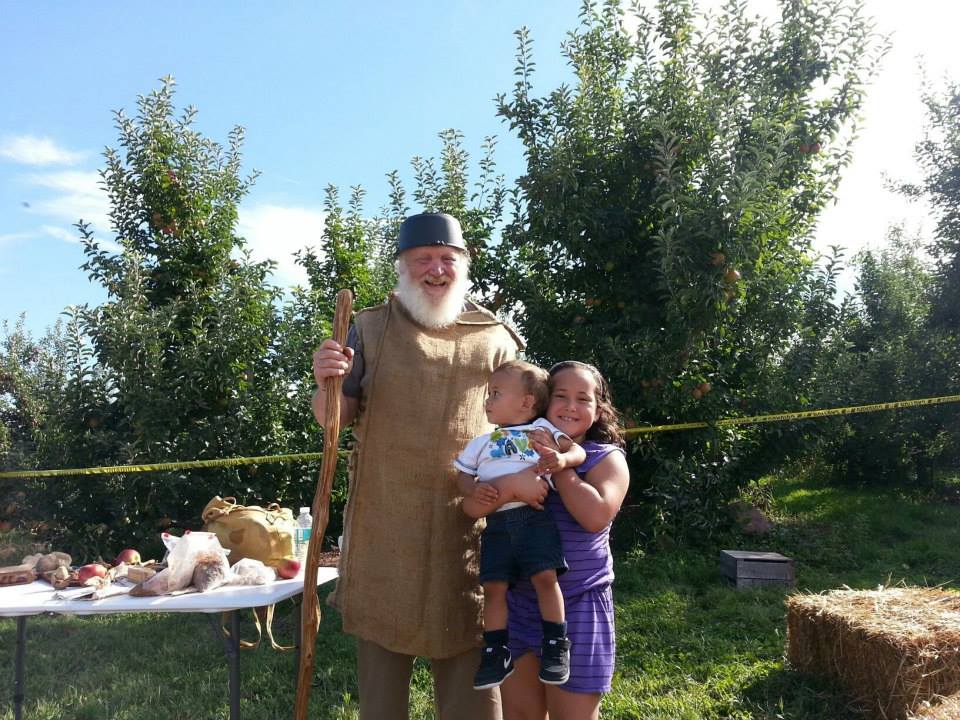 Johnny Appleseed Day
—
About Johnny Appleseed Day
Johnny Appleseed Day is all about pick-your-own apples. Join us for pick-your-own apples and storytelling with Johnny Appleseed himself. We'll have plenty of apple treats, including caramel apples, baked apple desserts and apple cider!
—
2023 Date:
Saturday, September 9th
Johnny Appleseed will be here from 10:00 a.m.-1:00 p.m.
Free hayrides will be available from 10:00 a.m. – 3:00 p.m.
Admission: Many of the Johnny Appleseed Day activities are free (see below). Please see our pick-your-own page for details on pricing.
—
Enjoy the Following Activities!
Apple picking (get pricing info)
Storytelling with Johnny Appleseed (free!)
Hayrides to the apple orchard (free!)
Visiting the farm animals (free!)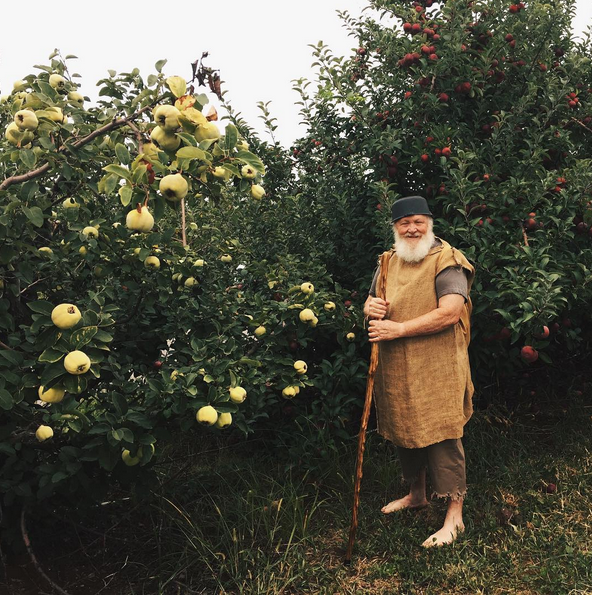 Meet John Henschel (a.k.a. Johnny Appleseed)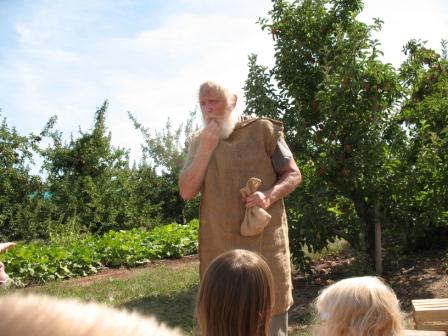 —
At Weaver's Orchard, Johnny Appleseed Day comes just once a year. For many years, on the Saturday after Labor Day, John Henschel has become John Chapman (better known as Johnny Appleseed), to the delight of eager elementary-age kids who come to Weaver's with their families for Johnny Appleseed Day. But to John Henschel, telling stories like Johnny Appleseed's is a whole way of life.
On a typical day in September or October, you might find John Henschel dressed in burlap, wearing a metal pot on his head and sharing rich details about Johnny Appleseed's life with kids at elementary schools and orchards, or even adults at senior centers.
He got his start as Johnny Appleseed when hedressed up for his grandson's kindergarten class at Brandywine Elementary School in Topton. The sight of a tall, bearded man dressed in burlap clothing and wearing a strange hat caught the attention of the other elementary school teachers, and by time he left the school, he had visited all of their classes!
—