Buy Locally Grown Foods at Weaver's Orchard Farm Market
Quality fruits, vegetables and local products are the life of our year-round farm market.  We strive to nourish the community with our own orchard-fresh produce and local food that provides healthy, delicious options for our customers. Our farm market is open year-round featuring fresh, locally grown fruits and vegetables, locally raised free-range meats, hormone and antibiotic-free dairy products, local honey and much more.
Weaver's Homegrown Produce
All year round, our market is packed with fresh fruits and vegetables.  Our berries, peaches and apples are known throughout the region for their flavor and quality.  Pick your own or find them in our farm market!
You'll find an abundance of our homegrown produce in our farm market in season, including apples, blackberries, blueberries, grapes, melons, nectarines, peaches, pears, plums, pumpkins, raspberries, strawberries, sour cherries, sweet cherries, sweet corn and tomatoes.
Hand-Selected Seasonal Produce
Most produce in our store is grown at the orchard, especially during the growing season.  To offer you a wide selection throughout the year, we also sell fruits and vegetables from local family farms.
Farms in the tri-county area are always our first stop, and we choose farms that share our vision for quality and our commitment to limiting the use of pesticides.  We're proud to partner with Gristmill Vegetable Farm in New Holland, Leon Martin Produce in Blue Ball and the Weaverland Produce Auction in Blue Ball.
What about Winter?
During the winter, you'll see at least fifteen varieties of Weaver's Orchard apples and plenty of freshly pressed apple cider.  We offer mushrooms, butterhead lettuce, pea shoots and local potatoes throughout most of the winter, and our own greenhouse tomatoes crop up in February.
Bakery, Deli Sandwiches and Ice Cream
Our bakery brings you a variety of fresh-baked items, including pies, apple dumplings, cookies, whoopie pies, muffins, and much more!  Our full‑service deli offers meat, cheese, made-to-order sandwiches and an extensive catering menu.
On our Orchard View Ice Cream Deck, we scoop rich, creamy ice cream cones and sundaes, and serve delicious milkshakes made from Cold Run Creamery's all natural ice cream!
Our shelves are filled with local grocery items, including:
Customer Reviews of Weaver's Orchard Farm Market
First delivery made to Weaver's Orchard this morning! While we were there we found out that the coffee stand in front of the market has some of the most wonderful coffee we've tried! Kim's Cafe is awesome!
-Blind Spot Nut Butters
Picked up a fruit basket on Christmas Eve. Happy that you had some available as did not advance order and my mother-in-law loved it!
-Nancy
Weavers is a family favorite of ours. 4 generations of our family visit almost weekly.
-Connie
Enjoying Crimson Topaz apples we got from your orchard this week! By far the BEST apple – yum!!!!!!
-Jodi
My cousin and her hubby introduced me to Weaver's Orchard and they have the best apple cider in the world….love it there!
-Lee
After over a week, I finally have a computer connection to let you guys know how great you are!!!! When I arrived there last week with my mom, I found your small bags of dried strawberries and went to the counter. I asked if you had the bigger bags – and surprise – you remembered that I had ordered them from you!!! Your customer service is above and beyond, and one of those big bags is gone already!!! Keep up your great work at a wonderful place to bring the whole family!!
-Cindy
Love, love, love your apple cider.
-Lauren
I just ate a Weaver's Orchard cameo apple, and I think I'm in love!
-Becky
I'll be going back. I really liked the choices.
-Margaret
Besides the fresh produce, Weaver's has the best wraps- all fresh ingredients. Terrific customer service too.
-Kathleen
Weaver's is a great company! I'm a student at Penn State Berks and had an assignment to interview the owner of a company that takes the health of the environment seriously. Ed Weaver helped me by allowing me to interview him and learn how Weaver's Orchard has a genuine concern for the environment! 🙂
-Rachel
Wonderful produce, great atmosphere, and lots to do and see!
-Kordel
I love it. I went there with my school and I am going with my mom
-Genesis
Awesome place for kids.
– Jenny
Awesome pick your own orchard. Great selection in the market.
-Jim
I've grown up coming to this orchard and I still love my visit every time!! The fruit is always fresh and delicious and the store has lots of yummy treats! I absolutely adore Weaver's orchard and recommend it to anyone and everyone!
-Megan
Produce Selection & Storage Tips
Gift Cards & Payment Methods
Gift Cards
Give the gift of Weaver's Orchard!  Purchase gift cards in person, or call in your order and we'll mail the card to the recipient.
We Want to Hear From You
Don't see a product you're looking for?  Tell us!  We may be able to order it or even start carrying it.
We accept the following payment methods in our farm market: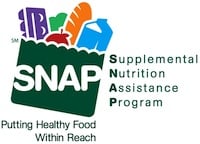 We are pleased to participate in the Farmers' Market Nutrition Program.
SaveSave