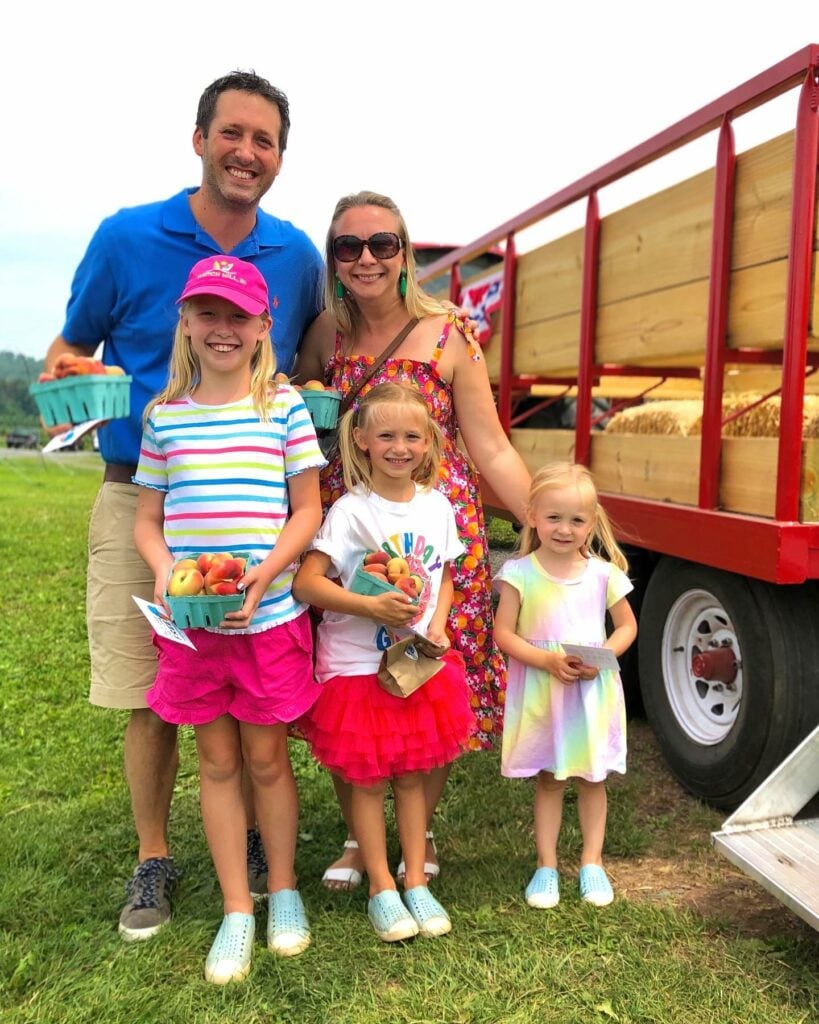 Storytime is now finished for 2021!
Need a fun activity for the kids on a bright summer day? 
Bring them to Weaver's Orchard for Read 'n' Pick Storytime in the fresh air and sunshine! This is an interactive activity where children hear a fruit-themed story and take a hayride to go pick a container of fruit in the orchard.
Each child and adult will be able to pick a container of fruit! This event is for preschoolers, kindergarteners and elementary school children.
Sign-Ups 
The cost per attendee (both adults and children ages 2 and up) is $7.50 and each participant will receive a fruit picking container.
Schedule
Mondays, Wednesdays and Thursdays at 9:00, 10:00 and 11:00am.
Storytime Details
All sessions will be held outdoors under the stage in the festival area. Please do not check-in at the market.
Group size is limited to 30 people.
A hayride will transport you to the picking locations.
Some picking locations are not easily accessible by strollers. We recommend all-terrain strollers or baby carriers vs. umbrella strollers. Participants should anticipate walking on uneven terrain in some locations.
Hand sanitizer and hand-washing stations will be available.
Masks are optional.
Remember to allow extra travel time for unforeseen delays during travel or otherwise. We will not be able to refund your purchase. 
Terms and Conditions
Refunds will not be offered for late arrivals or "no shows." Refunds will be provided if Weavers Orchard cancels due to rainy or wet conditions. If you cancel due to a family illness or emergency we will attempt to move your reservation to the next available date.
Fruit and berry availability will vary. We cannot guarantee you will be picking any specific crop but we will do our best to communicate the crop of the week in advance.
Picking times with the group cannot be extended since groups from the next time slots will be arriving.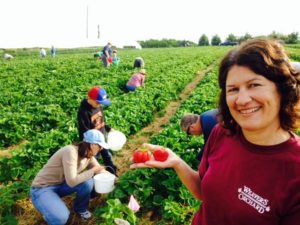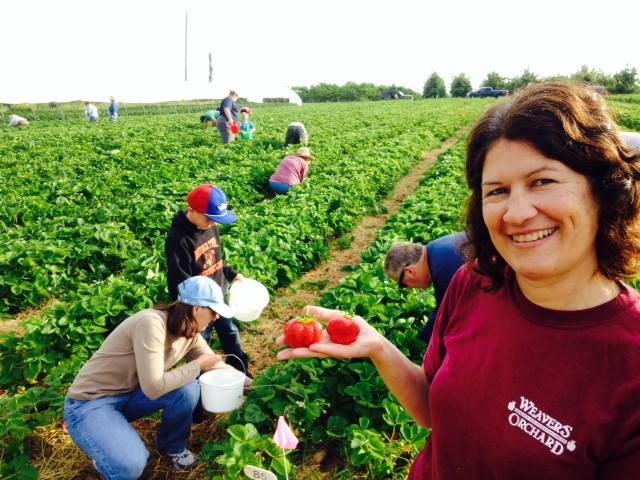 Learn more about the history of our Read 'n' Pick Storytime program.
SaveSave
SaveSave
SaveSave
SaveSave