Garden Center & Nursery Plants
Take a peek at our May 2017 offerings!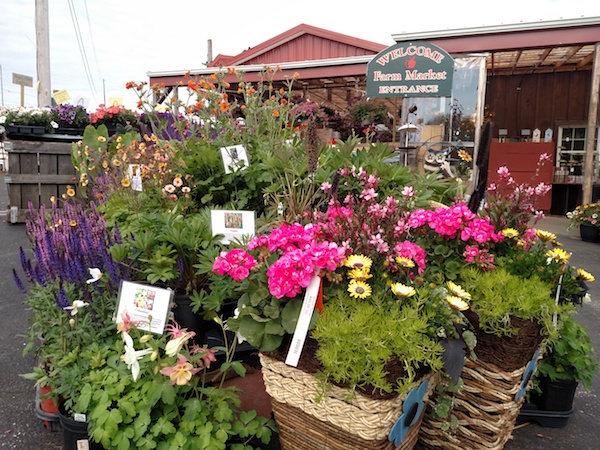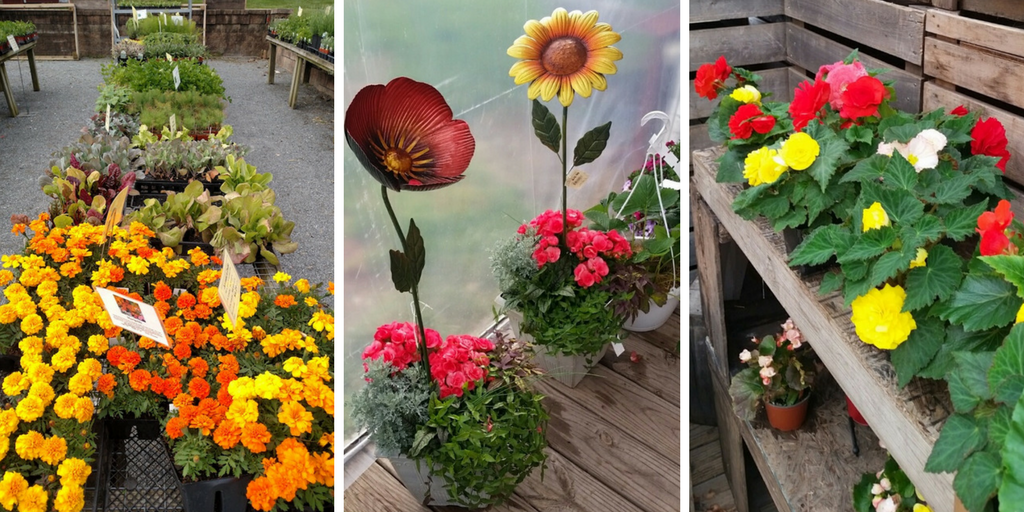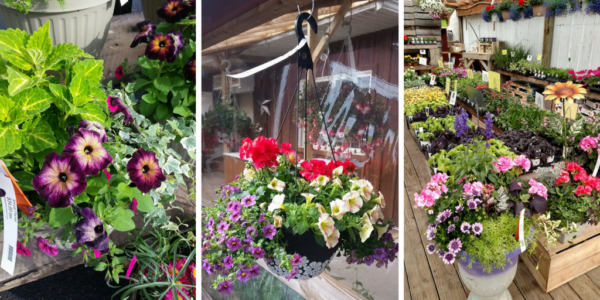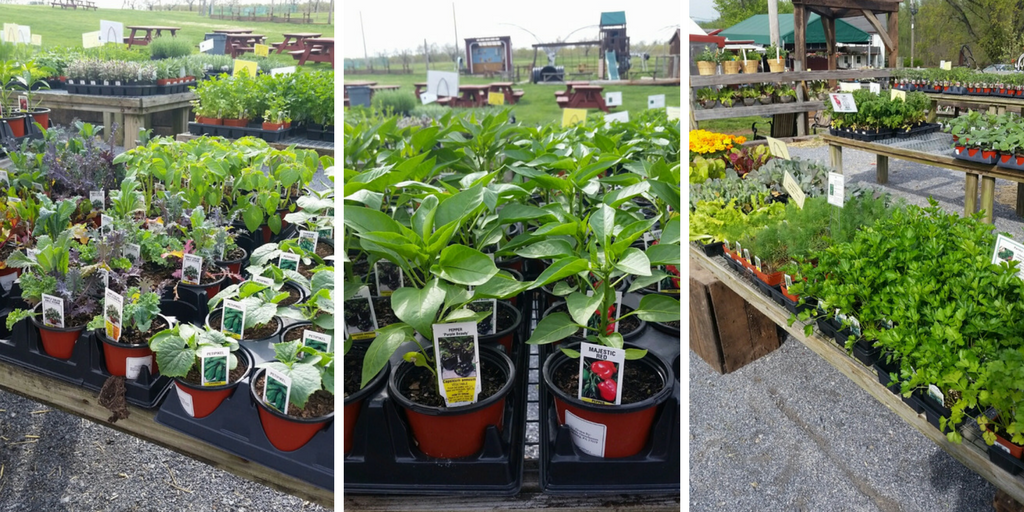 Pick up flowers, vegetable plants, seeds and soil in our garden center while you shop our farm market or after you visit pick-your-own!  Look to Weaver's for beautiful Easter and Mother's Day arrangements, fresh‑picked flowers and seasonal décor.
Plants & Plant Seeds
Mulch, Soil & Organic Pest Control
Premium bark mulch (available by the bag)
Mushroom soil (available by the bag), top soil, and potting soil (we sell Organic Mechanics soil!)
Peat moss
Organic "Plant Skydd" animal repellant
Bird Seed
Wild bird seed, sunflower seed mix and suet
Critter corn mix
Garden Decorations & Accessories
Metal flower basket hangers
Handmade wagons from Speedway Express Wagons
Apple wood (great for smoking meat & building camp fires)
Pumpkins, gourds, corn stalks, Indian corn, straw bales, etc.
Wreaths & trimmings