Pick-Your-Own Daily Update
September 29th Update – CLOSED
We are currently picking the following:
Apples: Honeycrisp(limited), Crimson Crisp, Cortland(limited), Pixie Crunch, Macintosh, Golden Delicious, Smokehouse, Autumn Crisp, Jonathan, Ambrosia, Jonagold, Shizuka, Macoun, Crimson Gold, Blushing Gold
Pumpkins: variety of sizes
Pears: Harrow Sweet
Kiwiberries: Available for a few weeks! There are not many soft kiwiberries yet, but they will soften if left set out.
Raspberries: Black (Moderate), Yellow and Red (Limited)
Flowers: Sunflowers, Zinnias, and many other flower types for cut your own bouquets.
Veggies: Grape Tomatoes, Eggplant, Sweet Peppers, and Hot Peppers.
Corn: Ornamental & Popcorn
PYO HOURS:
Monday: 9a.m. – 4:30 p.m.
Tuesday: 9a.m. – 4:30 p.m.
Wednesday: 9a.m. – 4:30 p.m.
Thursday: CLOSED
Friday: 9a.m. – 5:30p.m.
Saturday: 8a.m. – 3:30p.m.

Kiwiberries
KiwiBerries are a unique, grape-sized berry that tastes like a fuzz-less kiwi fruit! Pick-your-own kiwi berries right off the vine in our orchard.
—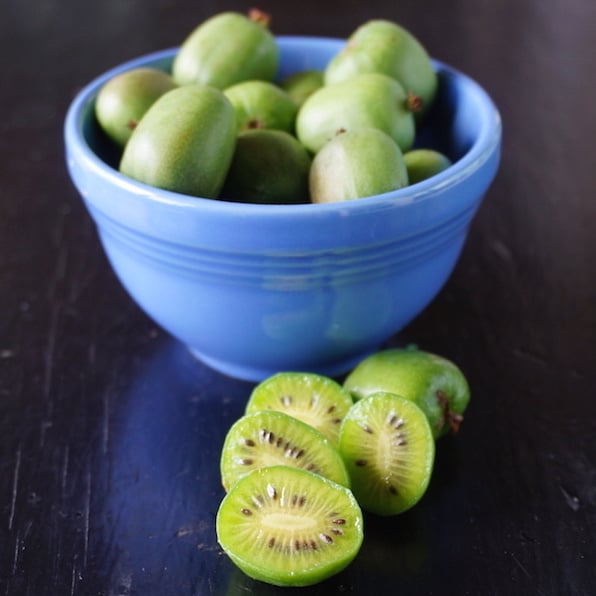 Pricing
Kiwiberry pricing coming soon.
Season
Ripening September 2022.
Picking Tips:
The riper fruit is larger and has a slightly lighter green color. Don't wait until fruit is soft on the vine to pick it.
Use a small container for picking. A 4-5 quart box works well. They will be firm when you pick them but will become more delicate as they ripen.
The berries will need to ripen for 3-4 days at room temperature after picking. If you place them in a container with a banana or tomato, this will help the fruit ripen more evenly.
SaveSav
SaveSave
SaveSaveSaveSave
SaveSav