Pick-Your-Own Daily Update
September 29th Update – CLOSED
We are currently picking the following:
Apples: Honeycrisp(limited), Crimson Crisp, Cortland(limited), Pixie Crunch, Macintosh, Golden Delicious, Smokehouse, Autumn Crisp, Jonathan, Ambrosia, Jonagold, Shizuka, Macoun, Crimson Gold, Blushing Gold
Pumpkins: variety of sizes
Pears: Harrow Sweet
Kiwiberries: Available for a few weeks! There are not many soft kiwiberries yet, but they will soften if left set out.
Raspberries: Black (Moderate), Yellow and Red (Limited)
Flowers: Sunflowers, Zinnias, and many other flower types for cut your own bouquets.
Veggies: Grape Tomatoes, Eggplant, Sweet Peppers, and Hot Peppers.
Corn: Ornamental & Popcorn
PYO HOURS:
Monday: 9a.m. – 4:30 p.m.
Tuesday: 9a.m. – 4:30 p.m.
Wednesday: 9a.m. – 4:30 p.m.
Thursday: CLOSED
Friday: 9a.m. – 5:30p.m.
Saturday: 8a.m. – 3:30p.m.
Apricots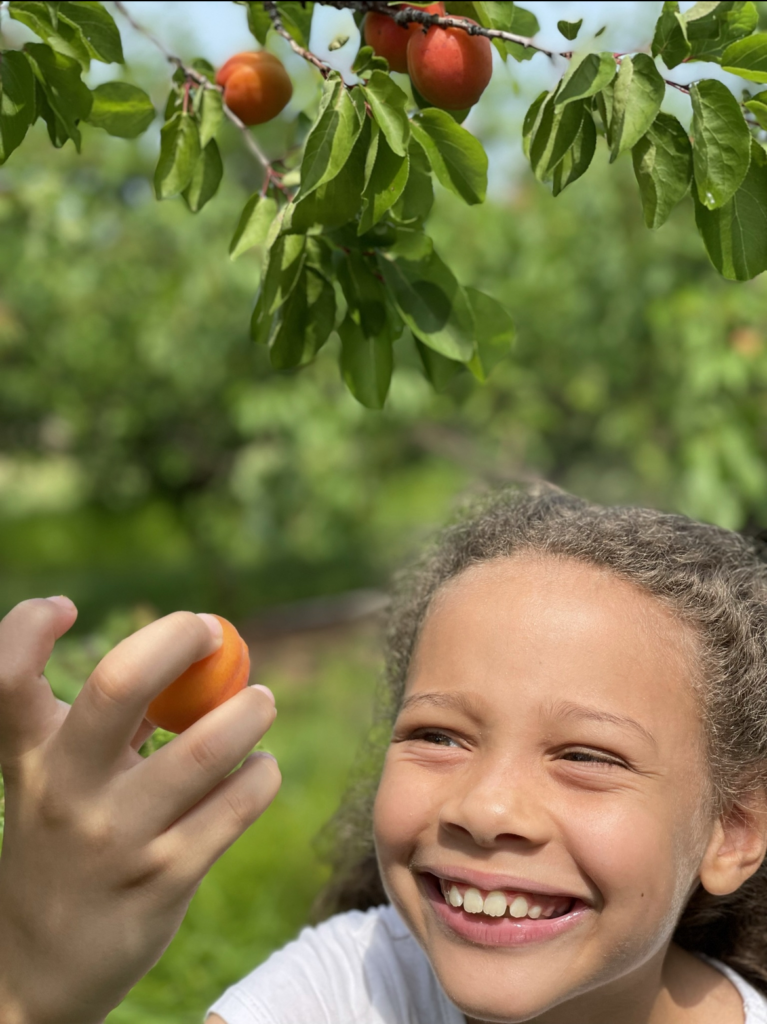 Pricing
Check back for 2023 info.
Season
No apricots will be available in 2022. Season is typically early July.
Picking Tips
Apricots are ready to pick when they change from green-yellow to an intense yellow. They will not be soft (otherwise they start to drop). Pick them in a plastic 5-quart bucket. Keep them at room temperature to ripen. Apricots will continue to ripen after they are picked.
SaveSave
SaveSave