Pick-Your-Own Daily Update
Update 5/31/23:
The Pick-Your-Own strawberry fields will be open today, May 31 and we expect to be open until 3:30 PM.
Picking will be excellent today – come out while the temps are still cool.
Today in PYO we will be picking Galleta variety primarily.
Tomorrow, we plan to be picking the Chandler variety.

Entry again today will be from Moyer Road – just south of the Weaver Road/Moyer Road intersection.
Our PYO hours now through June:
Monday – Thursday – 8 am- 3:30 pm
Friday – 8 am – 5:30 pm
Saturday 8 am – 3:30 pm
If temperatures are forecast to go above 90 degrees, PYO hours will be 7 am – 1 PM.

Red Raspberries – early June thru July; September
Black Raspberries – late June – mid July
Blackberries – mid June – August
Blueberries – late June – July
Sweet Cherries – late June/early July
Tart Cherries – early July
Plums – July/August
Apricots – mid July
Peaches – July 10 – August
Apples – August – October
Kiwi berries – mid September – early October
Pumpkins – late September – October
Visit our market which is open year-round for a variety of fruits and vegetables.
Apricots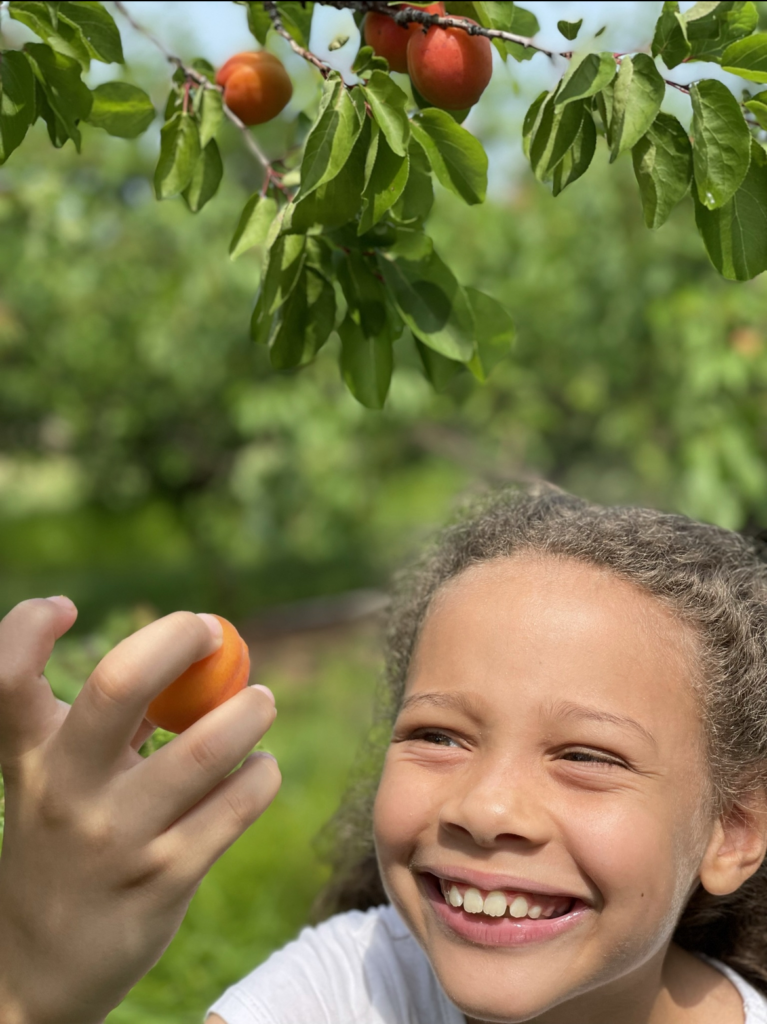 Pricing
Check back for 2023 info.
Season
No apricots will be available in 2022. Season is typically early July.
Picking Tips
Apricots are ready to pick when they change from green-yellow to an intense yellow. They will not be soft (otherwise they start to drop). Pick them in a plastic 5-quart bucket. Keep them at room temperature to ripen. Apricots will continue to ripen after they are picked.
SaveSave
SaveSave