Fruit Baskets & Vegetable Baskets
Share the tastes of the seasons with your loved ones!  We have apple boxes, fruit baskets and vegetable baskets— all priced based on number of produce items and ready to be customized with your own thoughtful choices.  Mix and match types of fruit, and add many of your favorite items from our store!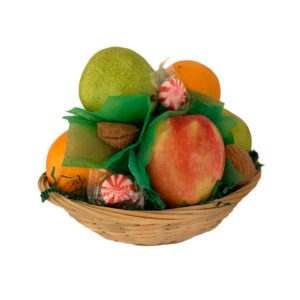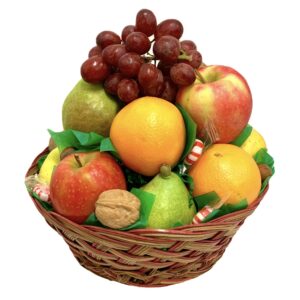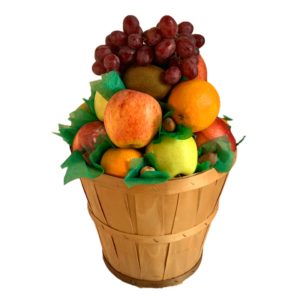 For the veggie-lovers you know, we'll work with you to design a vegetable basket with 30 or more pieces in it.  We can also design baskets with both fruits and vegetables.
Buying in bulk?  We have discounts for 10 or more baskets when you choose just three styles.
View basket options and pricing here.
Order yours today by calling 610-856-7300.
Apple Boxes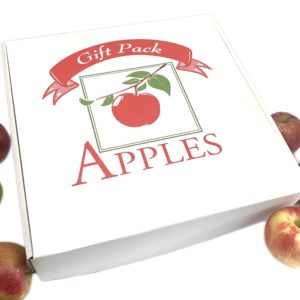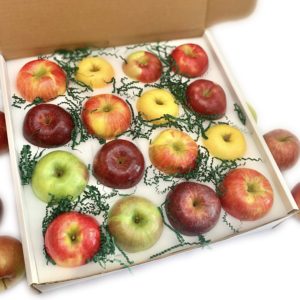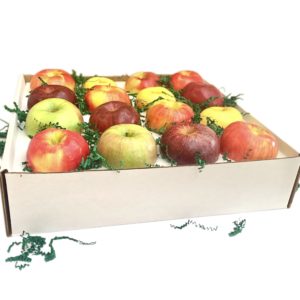 Delight your friends and family with a taste of Weaver's Orchard with our 16, 32 or 48 count apples, homegrown here on our scenic Berks County farm. Ship apple gift boxes full of homegrown Pennsylvania apples to friends and family nationwide.
Select one or several of our homegrown apple varieties, including Evercrisp*, or choose the Weaver's Orchard Mix of our favorite apple varieties.
*There is an additional charge of $3.00/box for the varieties of EverCrisp and Honeycrisp.
In these apple gift boxes, our homegrown apples are packed in special foam-filled protective boxes. We carefully hand-pack each piece in a special foam cell that completely surrounds the fruit and protects it on its trip from our farm to your loved ones' homes.
We can also add jam, apple butter or other specialty items to your apple box. Our 235-page cookbook, features many apple recipes and pairs with your apple box perfectly! This cookbook will encourage friends and family to put those apples to excellent use!
Call us at 610-856-7300 to fully customize your order. (An additional charge applies to specialty add-on items.)
Please note:
Pennsylvania law does not require us to collect sales tax on these items.
These items are shipped out on a Monday or Tuesday so that they arrive before the weekend.
The laws of Arizona and California do not permit us to ship fresh fruit to these states.