Pick-Your-Own Daily Update
Our Pick Your Own is CLOSED for the season.
Thank you for a great season!
See you in 2023.
Visit our market which is open year-round for a variety of fruits and vegetables.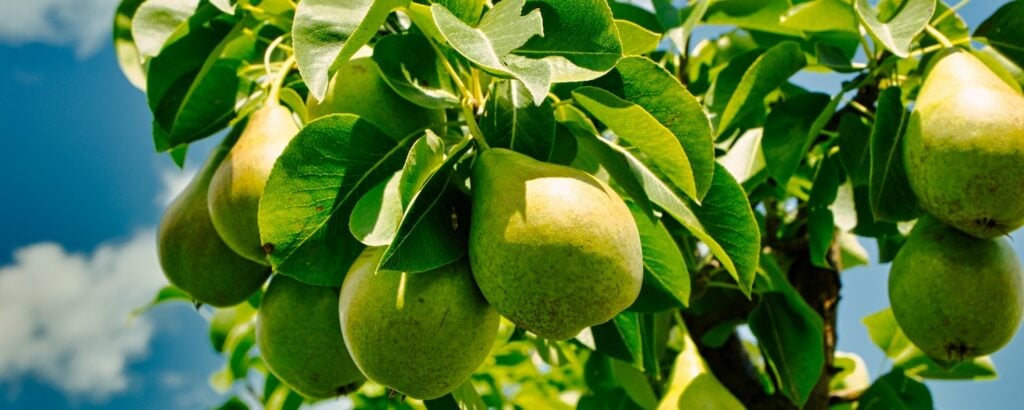 Pears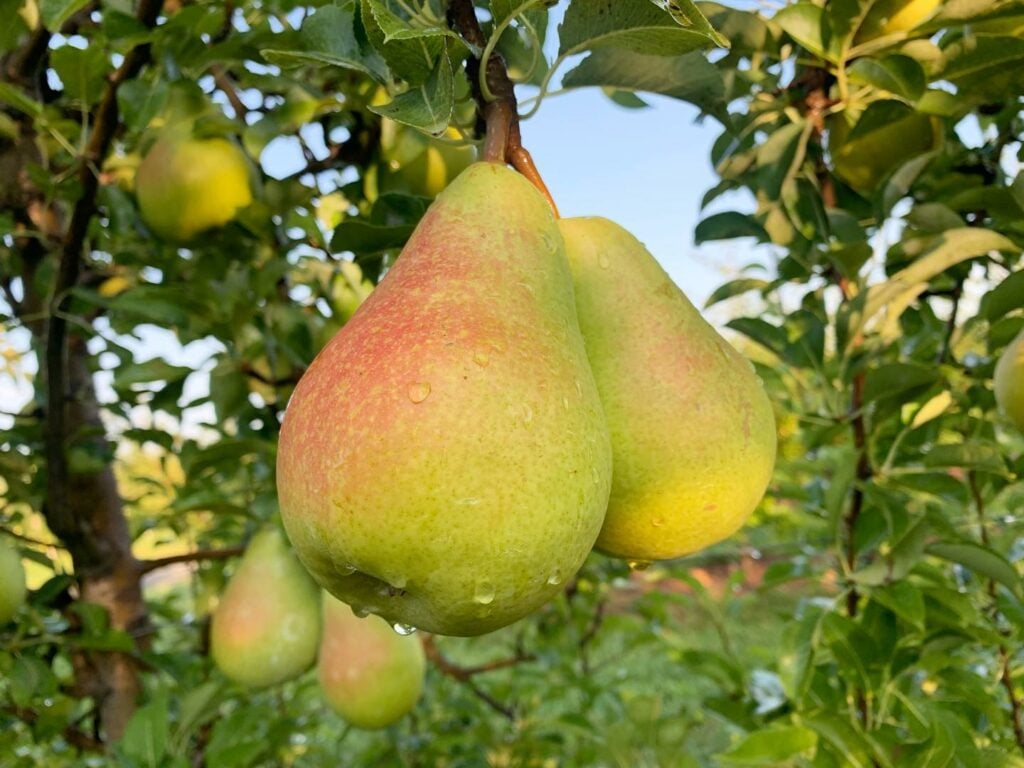 Pricing
Check back for 2022 pear pricing.

Season
Ripening late August 2022.
Our Varieties Include:
Asian
Bartlett
Blake's Pride
Bosc
Gem
Harrow Sweet
Magness
Seckel
Shenandoah
Sunrise
—
Picking Tips:
Pick pears before they are fully ripe because their flavor does not improve if left on the tree to ripen and they also start to drop when they are fully yellow.
Harvest when they are turning from green to yellow.
Grasp the stem between your thumb and forefinger and twist upwards. Do not pull down on the fruit.
Leave the fruit at room temperature to ripen.
Check out our Pinterest boards and our blog for pear recipes like pear crisp, crumble and cobbler, skillet pear cake and pear gorgonzola pizza.
SaveSave
SaveSave
SaveSave
SaveSaveSaveSaveSaveSave
SaveSaveSaveSave
SaveSave
SaveSave
SaveSave