Pick-Your-Own Daily Update
8/6/22 update
Currently Picking:

Blackberries
Sunflowers, along with some Zinnias and various other flowers
Limited picking of Red and Yellow Raspberries
Eggplant
Various types of peppers
A few grape tomatoes. We will have more types of tomatoes coming later.
Blueberries are limited and scattered

Apple picking is coming soon, potentially Wednesday or Friday next week we will start Early "Wildfire" Gala, Ginger Gold, Sansa, and Dandee Red.
The first Pears are about 2 weeks away.
PYO is closed on Tuesdays and Thursdays for the next few weeks, and closes at 1 p.m. any day the forecast is above 90.
Purchase a Pick-Your-Own Club Card for just $10 to save 10% on all PYO purchases all season long!
PYO HOURS:
Monday: 8a.m. – 3:30 p.m.
Tuesday: Closed
Wednesday: 8a.m. – 3:30 p.m.
Thursday: Closed
Friday: 8a.m. – 5:30p.m.
Saturday: 8a.m. – 3:30p.m.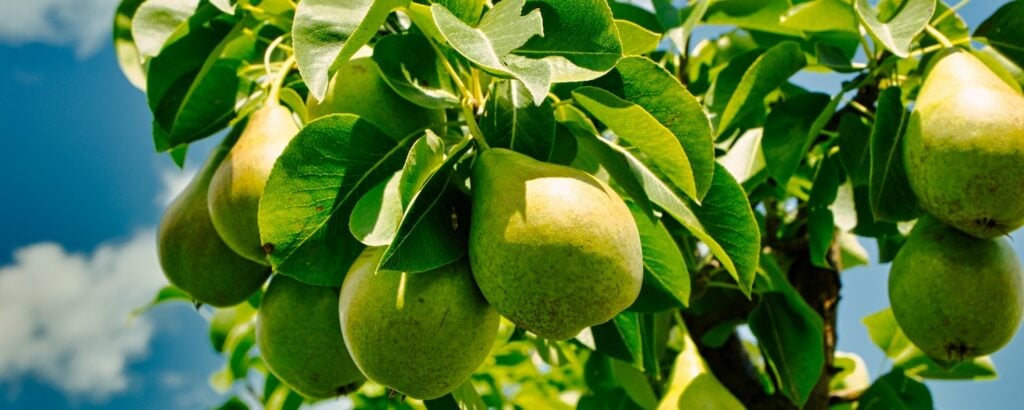 Pears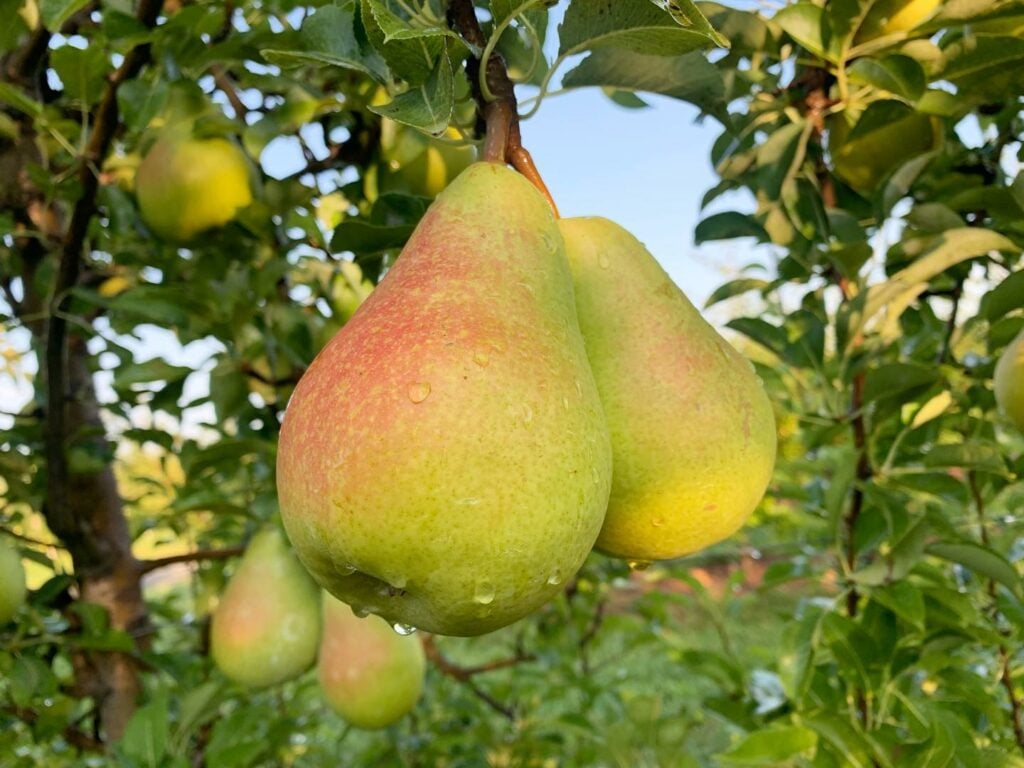 Pricing
Check back for 2022 pear pricing.

Season
Ripening late August 2022.
Our Varieties Include:
Asian
Bartlett
Blake's Pride
Bosc
Gem
Harrow Sweet
Magness
Seckel
Shenandoah
Sunrise
—
Picking Tips:
Pick pears before they are fully ripe because their flavor does not improve if left on the tree to ripen and they also start to drop when they are fully yellow.
Harvest when they are turning from green to yellow.
Grasp the stem between your thumb and forefinger and twist upwards. Do not pull down on the fruit.
Leave the fruit at room temperature to ripen.
Check out our Pinterest boards and our blog for pear recipes like pear crisp, crumble and cobbler, skillet pear cake and pear gorgonzola pizza.
SaveSave
SaveSave
SaveSave
SaveSaveSaveSaveSaveSave
SaveSaveSaveSave
SaveSave
SaveSave
SaveSave