Pick-Your-Own Daily Update
Our Pick Your Own is CLOSED for the season.
Thank you for a great season!
See you in 2023.
Visit our market which is open year-round for a variety of fruits and vegetables.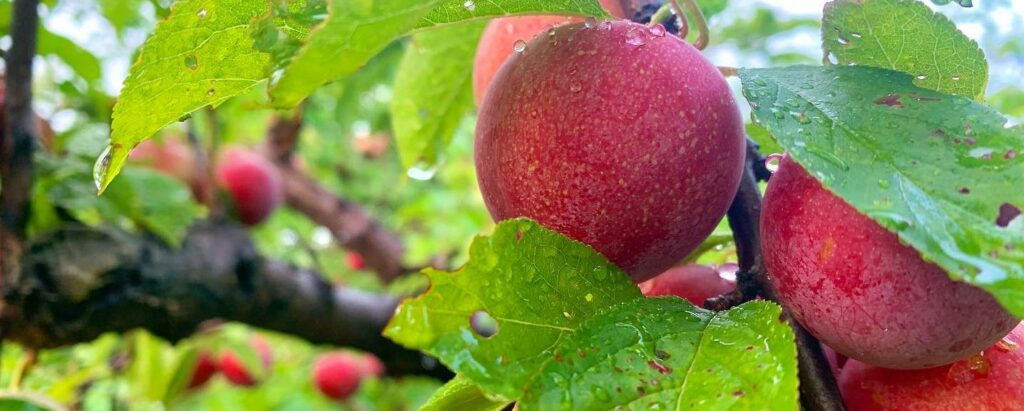 Plums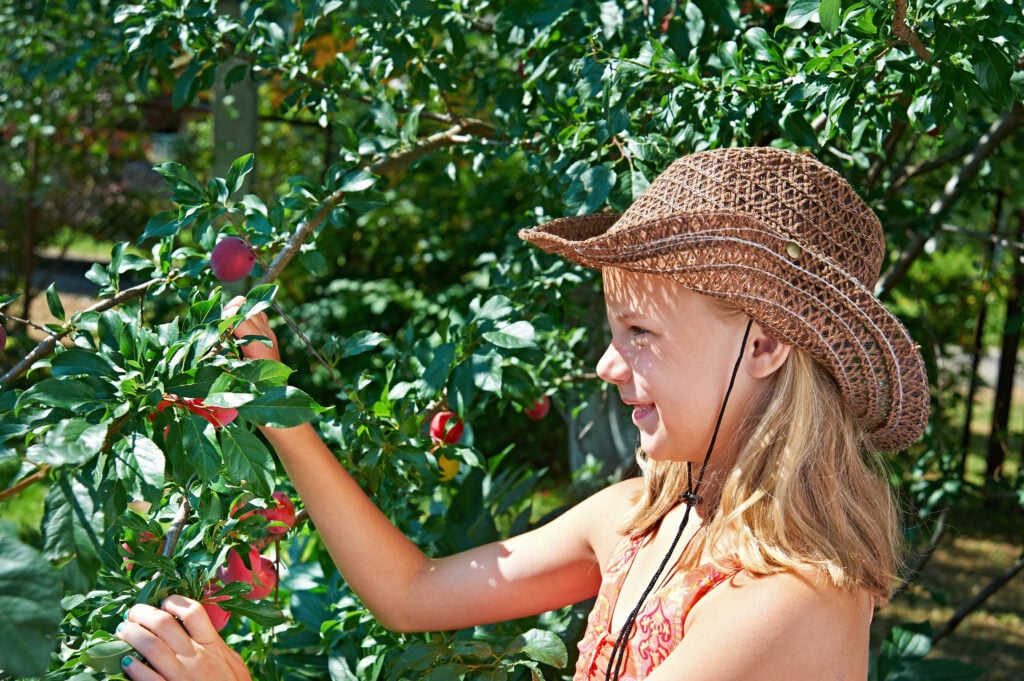 Pricing
There will be no plums available for picking in 2022 due to a spring freeze. Check our farm market for locally grown plums and stay tuned for 2023 details!
Season
Typically in July.
Picking Tips:
Look for mostly red plums to pick. They will ripen rapidly after picking, though, so a little green in the background will not be a problem.
Larger plums are riper.
Sugar plums grow in clusters, so carefully select the plum you want and avoid picking a whole cluster.
Pick them into a container no more than 10-inches deep, to avoid crushing the fruit.
—
SaveSave
SaveSave
SaveSave