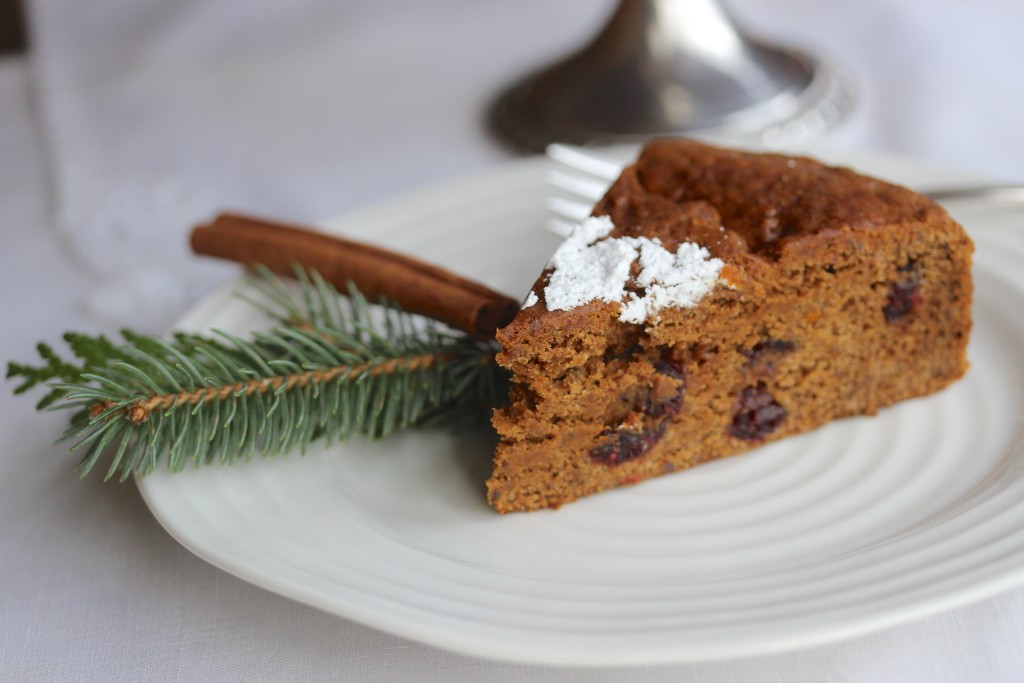 It's time to make your list and check it twice! What list is that, you ask? Why it's the list of friends and relatives you invited to your holiday table along with their various dietary restrictions! Aunt Betsy (vegan); nephew John (nut allergy); neighbor Barbara (gluten sensitivity)…
What's a frazzled hostess to do? I have a few suggestions that might help.
On the gluten-free front, there's no need to panic! Your first step is to head over to the Weaver's Orchard Farm Market where you will find a well-stocked gluten-free section, including interesting crackers, pastas, mixes and flours.
I suggest a dessert that will warm and delight everybody around your table this season using Bob's Red Mill "Gluten Free 1 to 1 Baking Flour" found at the market. With gluten-free baking, it rarely works to substitute a single replacement flour for all-purpose wheat flour. In other words, substituting brown rice flour (a popular choice) for all-purpose flour will produce a crumbly and dry baked product. A mix of flours, starches and other ingredients works better. Bob's Red Mill takes out the guesswork, and you may substitute this blend anywhere you might otherwise use all-purpose flour.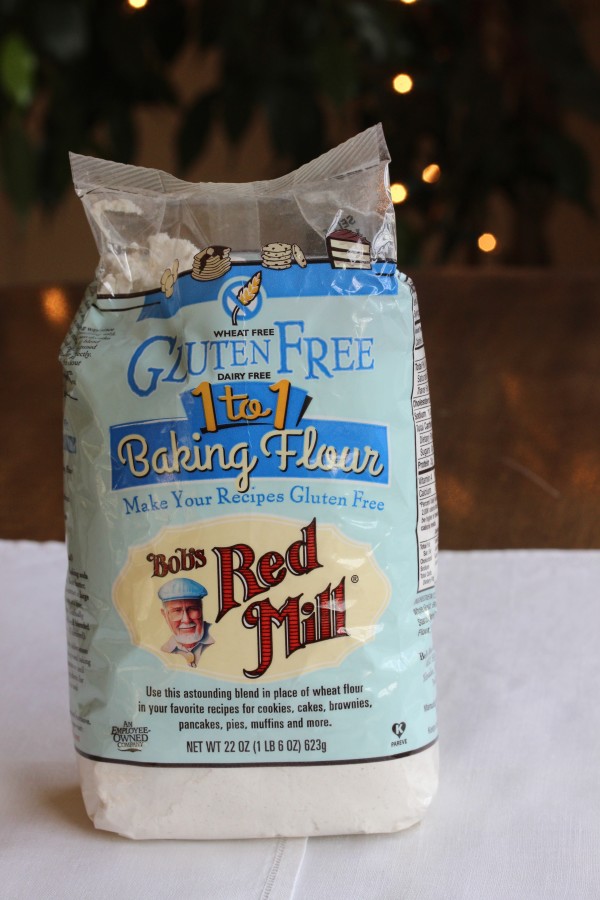 In addition to being gluten free, this particular recipe is also vegan and nut free, making it a cake that has something for everyone! I made a basic gingerbread as well as a "dressed-up" version using orange zest and dried cranberries. Serve either cake warm, straight from the oven with hot coffee or tea.
Gluten-Free Ginger Spice Cake
The following recipes were inspired by a recipe from The Kitchn.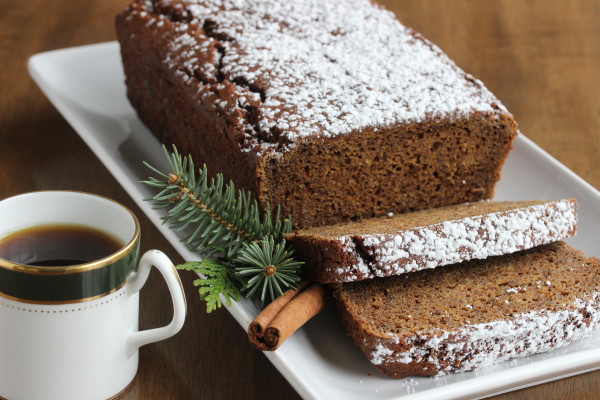 Print
Gluten-Free Ginger Spice Cake
Serve this cake warm, straight out of the oven. If you will not serve it immediately, wrap it and store it in the refrigerator. Just before serving, you may place a slice in the microwave on a microwave-safe plate and heat it on high for 15 or 20 seconds. It will be warm and soft, just right for company!
Author:
Yield: One

8

-inch round cake or

one

cake loaf

1

x
Category:

Gluten Free, Vegan and Nut Free
2 tablespoons

ground flax seeds

6 tablespoons

warm water

2 cups

"1 to 1" gluten-free flour

1 teaspoon

baking powder

1 teaspoon

baking soda

2 teaspoons

ground ginger

1 teaspoon

ground cinnamon

1/4 teaspoon

ground cloves

1/4 teaspoon

salt

2/3 cup

coconut palm sugar

1/2 cup

molasses

1/3 cup

coconut oil

1 cup

unsweetened applesauce
Instructions
Preheat oven to 350°F.
Grease a loaf pan with cooking spray.
In a small bowl, stir together the flax and warm water until the mixture is thick and creamy. Set aside for at least 10 minutes.
Sift the dry ingredients (excluding the coconut palm sugar) into a large mixing bowl.
In another mixing bowl, combine the coconut palm sugar, molasses, coconut oil, applesauce, and flax mixture and whisk until well blended. Add to the dry ingredients and stir to blend just until everything is moistened.
Pour the batter into the prepared pan. Bake until set in the middle and a toothpick tester comes out clean, about 40 to 45 minutes. Cool the cake in the loaf pan on a cooling rack.
Notes
You may "dress up" this recipe by adding one tablespoon of orange zest and 1/2 cup dried cranberries (or raisins) to the batter. Bake it in an 8-inch round cake pan, cooking it for 35 minutes or until a toothpick inserted in the cake center comes out clean.
For my "dressed-up" ginger spice cake, I used a stencil from the craft store to make a powdered sugar design. (I allowed the cake to cool first, re-heating slices just before serving. This way, the sugar will not immediately disappear into the cake).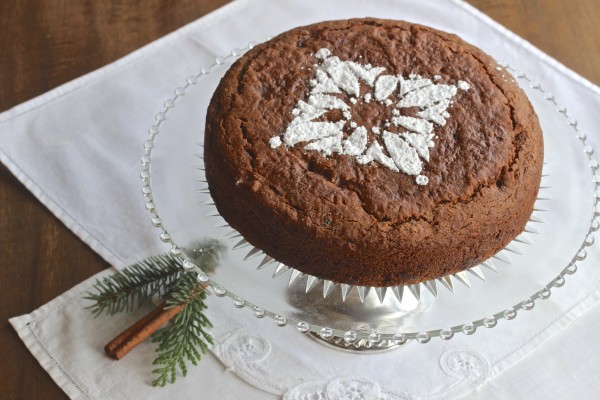 You can see the cranberries, making it pretty both inside and out! Just like you!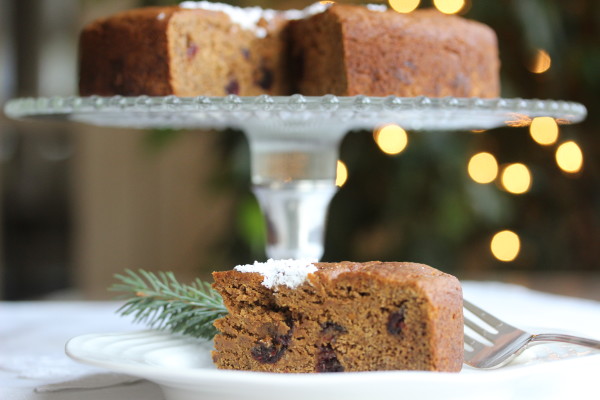 Enjoy your friends and family, unique and special as they are!