Hot cider, slippers, fire crackling in the fireplace, a blanket, and a good book. When you look up "cozy" in the dictionary, this really should be the definition. Hot cider is a Christmastime essential. Whenever I visit my parents for the holidays, I like to heat up mug after mug of Weaver's Orchard apple cider and park myself on the hearth by their wood stove (if the family dog will make room for me – she likes to roast by the fireside even more than I do). I read a book, pet the dog (of course), and enjoy sips of Weaver's apple cider that tastes like an apple fresh off the tree.
Cider is not only a delicious treat to enjoy simply by the mugful, it can also serve as the base for many inventive drinks.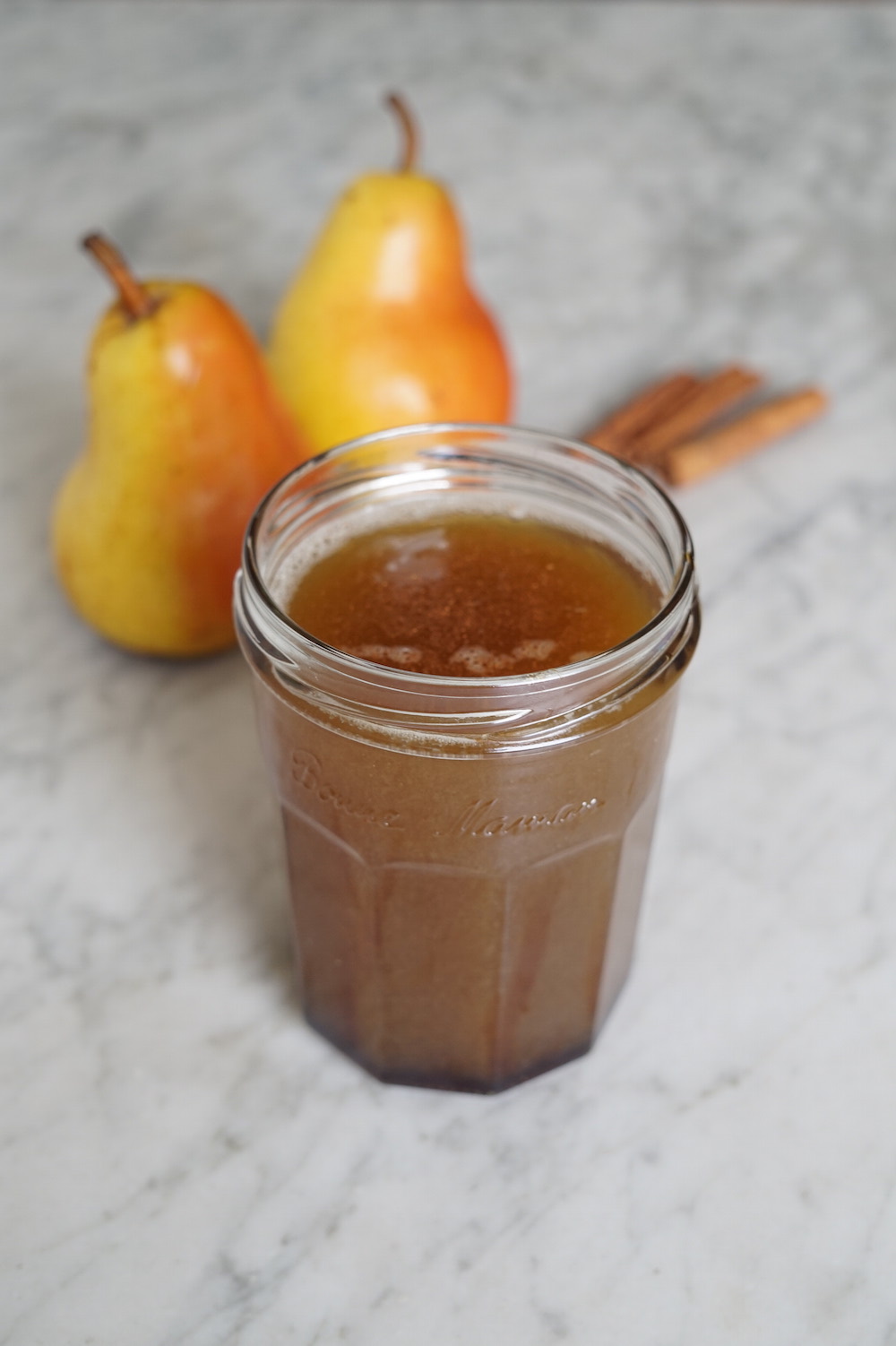 The caramel cider toddy above, for instance, can be made with either pear or apple cider and makes an easy treat to serve to guests.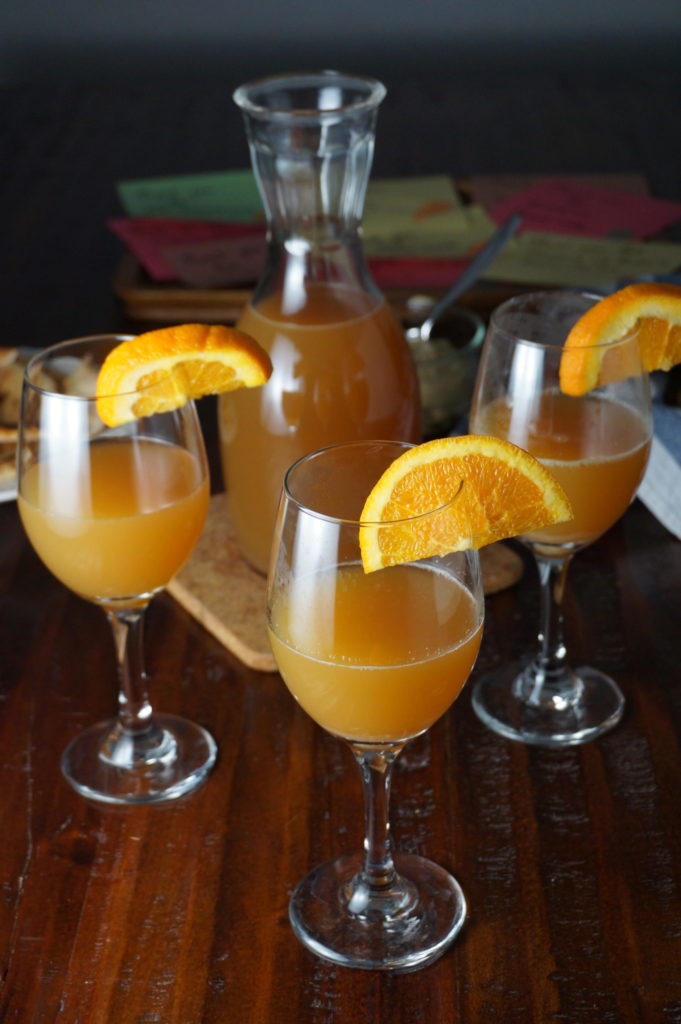 This apple-ginger toddy, from our friends at Wolff's Apple House, blends the flavors of ginger and citrus into hot apple cider and makes a nice variation on the theme.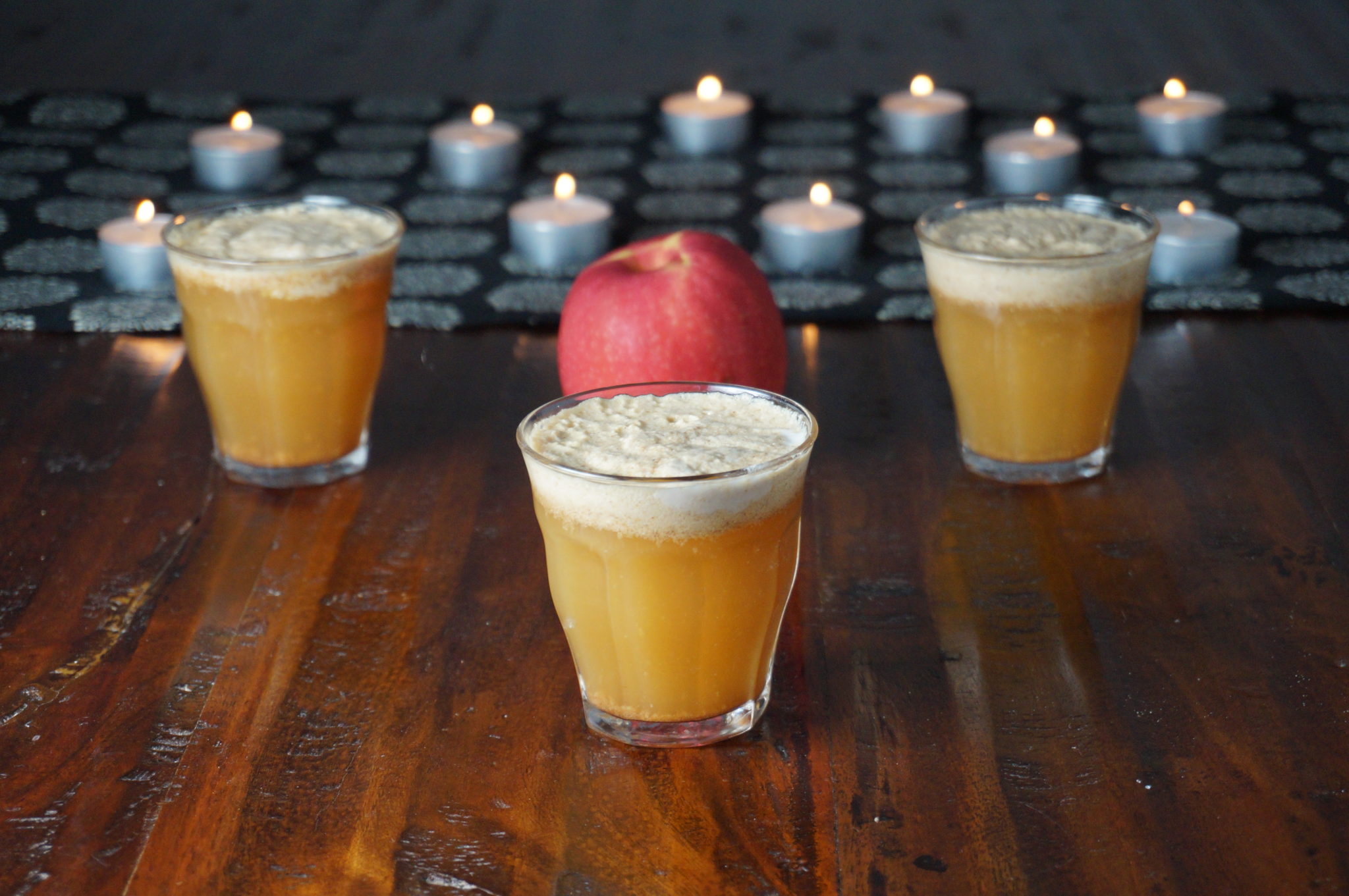 I recently discovered this Apple Pie Punch recipe and thought it made an especially fancy take on the hot cider party beverage. I wasn't sure quite what to expect when the recipe called for ice cream to be added to hot apple cider, but it turns out it makes a thick, creamy topping much like the whipped cream on top of a hearty slice of apple pie. Another perk to this recipe? It fills your whole house with the smell of apple cider and cinnamon, which guests are sure to take as an invitation to come on in and get cozy.
Print
Apple Pie Punch
Apple Pie Punch Author: Weaver's Orchard Prep time: 5 mins Cook time: 5 mins Total time: 10 mins Serves: 6 Inspired by BBC Good Food
4 cups

apple cider

3/4 teaspoon

cinnamon
pinch of ginger
pinch of cloves
pinch of nutmeg

3

scoops vanilla ice cream
Instructions
Heat 4 cups apple cider and the spices in a saucepan until the liquid simmers.
Transfer to a heat-safe pitcher and immediately whisk in the ice cream.
Serve immediately, while warm.