Many of us know about apple cider in autumn. But pear has its own cider, too, at Weaver's Orchard. Batches of this pear cider first joined the market's lineup in 2002.
As interest with old-fashioned, mainstay and healthy foods is continually on the rise, so is a penchant for putting a bit of a twist on seasoned norms. Pear cider is a great example of this. A good majority of people probably don't think of pears as something that can be prepared in cider-form. The sweet sips are a gift to the palate and distinctly different from apple cider, yet refreshing.
And since the pear's moments of fame each year are seasonal, so is pear cider, which is good to scoop up as soon as you see it for sale at the market.
Ed Weaver shares some curious tidbits about pears:
Pears aren't native to our country; instead, they were brought over by settlers several centuries ago.
A bushel of these locally grown eats weighs about 50 pounds per bushel, and it generally involves 100 to 120 pears.
Surprisingly, most American pears grown at the orchard have only a one-week window for the best picking time.
Pears thankfully store well for a few months, especially if tucked away into a temperature range of 32 to 33 degrees Fahrenheit.
As a boy, Ed ate cottage cheese with canned pears in the chilly days of winter months.
My college town in Western Pennsylvania had a go-to cafe that offered an Autumn Apple Toddy, which can be made with either apple juice or sweet apple cider, a shot of caramel syrup (the kind used for an ice cream topping works well) and some cinnamon sprinkled on top after you heat it up. It's non-alcoholic but well worth the effort, and you can adjust and tweak to your liking.
I make this in a thick mug once colder weather starts to makes its way into our lives.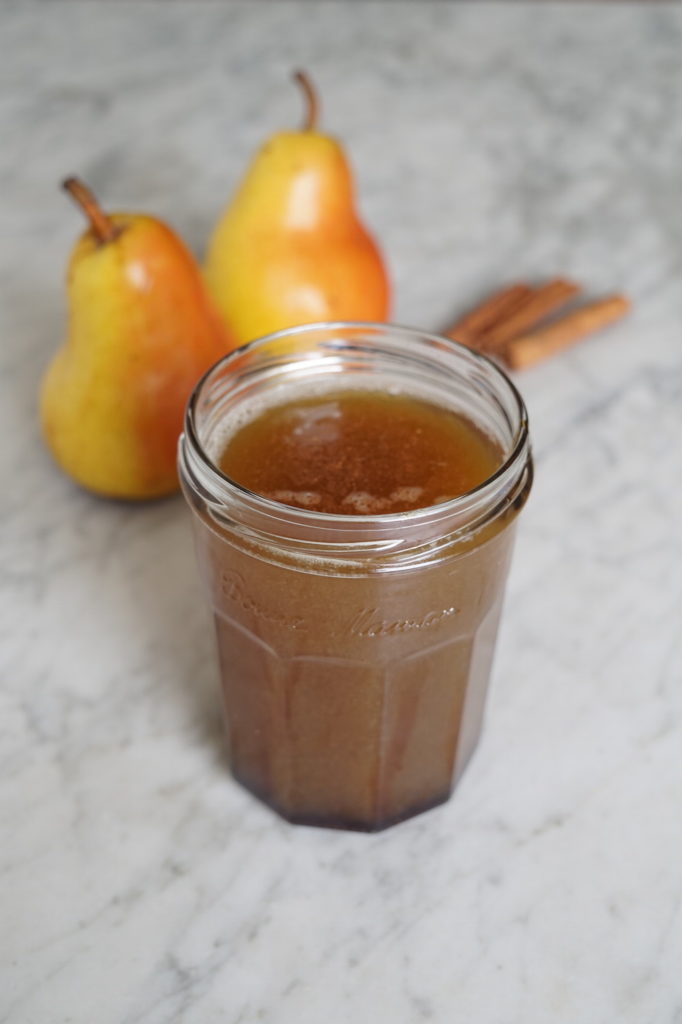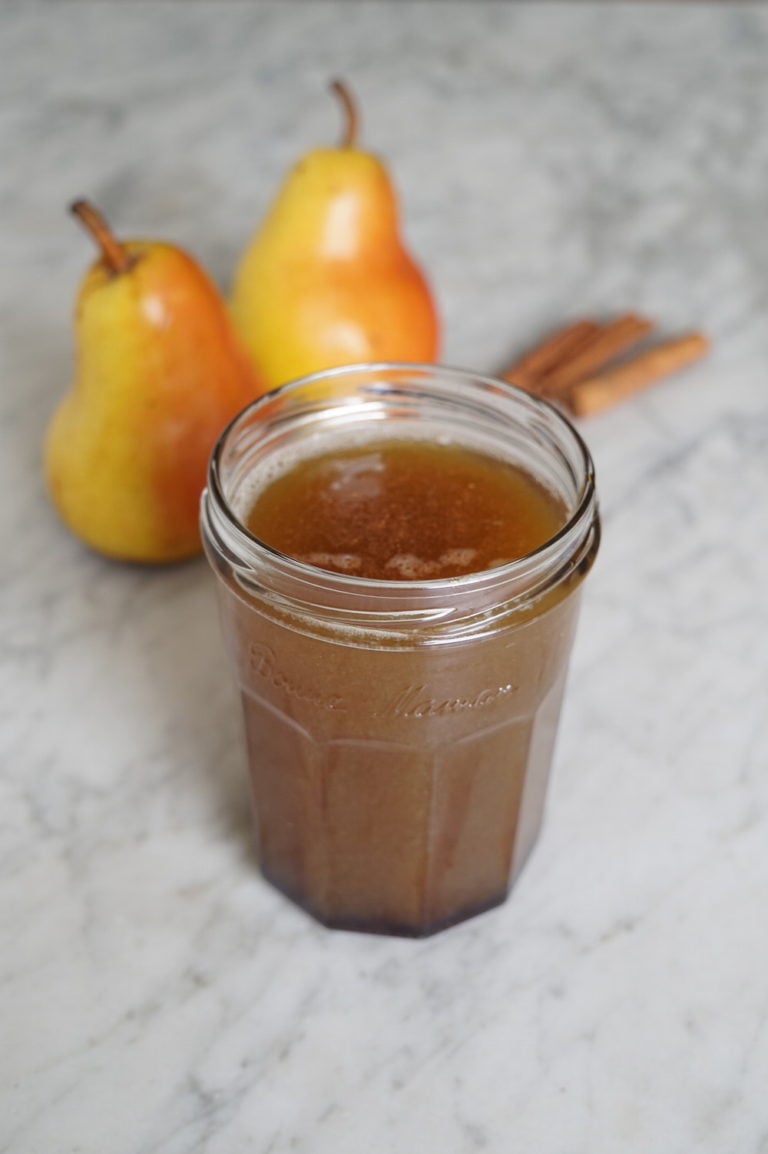 But spicing this up (literally) by using pears and the same other later ingredients brings a whole new remembered recipe to keep on-hand.
Print
Pear Cider as a Toddy
Author:
Yield:

1

1

x
Category:

Beverage
A shot of caramel syrup (such as the syrup used for ice cream toppings)
A pinch of cinnamon

1

mug of pear cider
Instructions
Heat the cider, add a shot of caramel syrup, and sprinkle cinnamon on top.
Test it out with a batch of pear cider from Weaver's Orchard before the jugs are sold out for the season.
Did you know? Pears have their own marketing association with tons of great recipes to choose from. Read more about pears here!
SaveSave
SaveSave