Over the last decade, Weaver's Orchard has dug in deep to its commitment to provide families with various opportunities to become acquainted with our operation.  In a world where the average person is increasingly disconnected from the source of their food, we have developed and integrated programs such as Read 'n' Pick Story Time on Mondays and Wednesdays for youngsters, and Fall Family Fun Days throughout the Fall as ways for families to come together and experience the bounty that Weaver's has to offer here in southeastern Pennsylvania (our little corner of heaven!).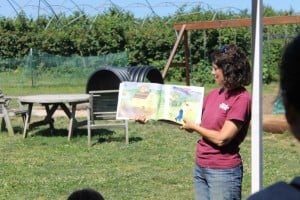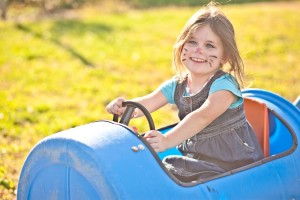 Now, as we go into the 2018 summer growing season, we are pleased to bring back the Orchard Explorers Workshops.  These interactive workshops are designed to provide an in-depth look into what it takes to run our operation. While the program will have similarities to the curriculum we created last year, we are happy to provide a few upgrades.  
This season's weekly Orchard Explorers Workshops are designed around various agricultural topics and a weekly Fruit Feature.  Explorers will learn about various topics such as Planting and Soil Composition, Pruning and Tree Care, Pollination, and of course, Harvesting and Food Preparation.  The content curriculum includes puzzles, games, hands on activities and sometimes a little bit of friendly competition to apply what we're learning in an exciting way. During the Fruit Feature time, Explorers will journey out into the Orchard to learn about the lifecycle of the fruit, from planting to fruiting, and that fruit's yearly maintenance.  We will conclude our Orchard Exploration each week by harvesting the featured fruit together, and of course Explorers will be able to take some along home.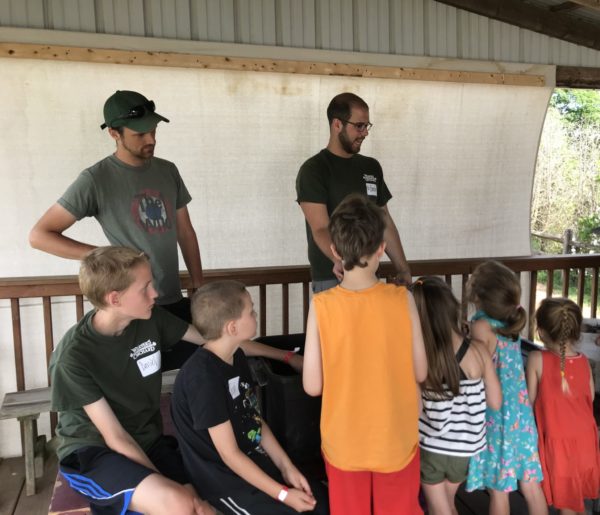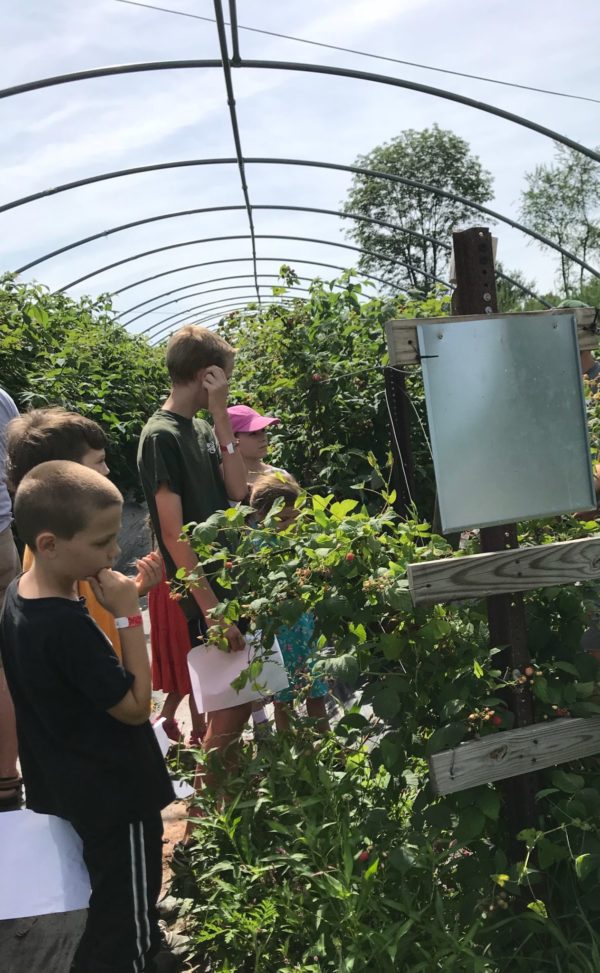 While preregistration for Orchard Explorers Workshops is not necessary, nor is it expected that Explorers and their parent/guardian chaperone come each week, it's very helpful if you RSVP on our Facebook Page if you know you are planning to make it out to a session or two.  This year each workshop will run from 9:30-11:00 am and cost $10 per participant. While the target ages are 7-10, we will happily allow siblings and friends outside of that range to come along and participate with us.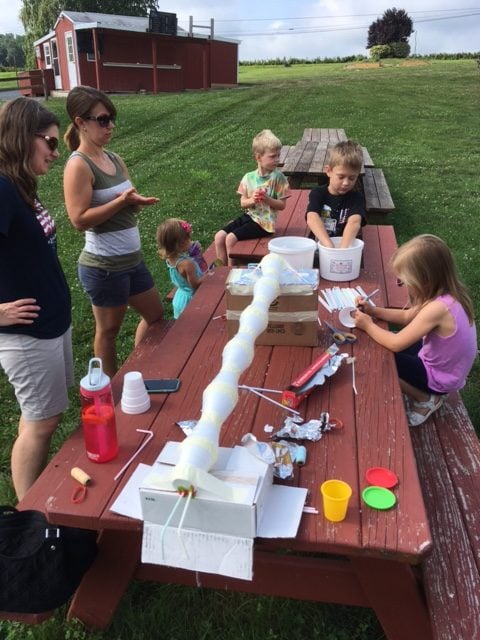 What I am most excited for in our second year is to continue to grow our Orchard Explorer family and network.  Last year we met so many fantastic young people eager to explore outside and I was continually impressed with their questions and fascination with the great outdoors.  We will bring back our Worm Colony Bin and Orchard Explorer Garden as weekly features. The worms are a great ice breaker for new Explorers that may be hesitant at first, but often quickly plunge their hands into the right compost that is created over the workshops in search of worms. I am eager to see what random vegetable I can get the children hooked on this year in the Explorer Garden.  Last year I was shocked at how many of them would willingly try raw kale, and then eagerly go back for more.
We would love to have you come out!  It truly is a joy to so many of us to see young people and their families learning about what we do, and loving every minute of it.