I've been pretty spoiled with being able to "wing it" by not planning out my weekly meals to a T.
I used to live in walking distance of a grocery store, so it wasn't a big deal if I needed to run out for one thing. But now with the stay-at-home orders, and markets like ours going to Curbside Pick-Up or drive-up orders only, and turnaround times of more than a day, it's become very important to plan out meals.
Here's my typical weekly schedule:
Monday – Italian Food
Tuesday – Stir-Fry (Asian, Indian or Caribbean)
Wednesday – Mexican Food
Thursday – Fish & Chips
Friday – Pizza
Saturday – Grilling or Crockpot
Sunday – Breakfast for dinner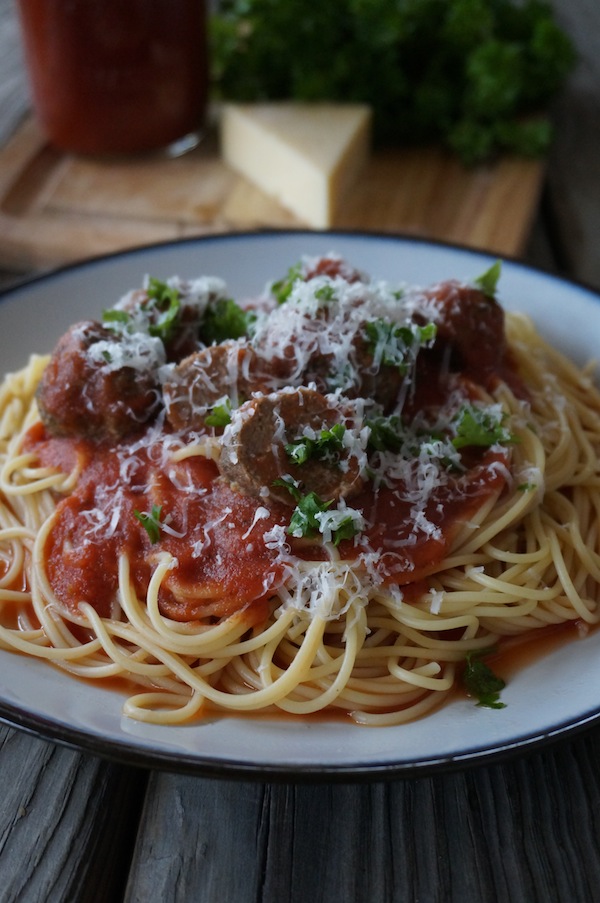 For Italian food night, some of our favorites include:
Spaghetti with Sauce or Homemade Meatballs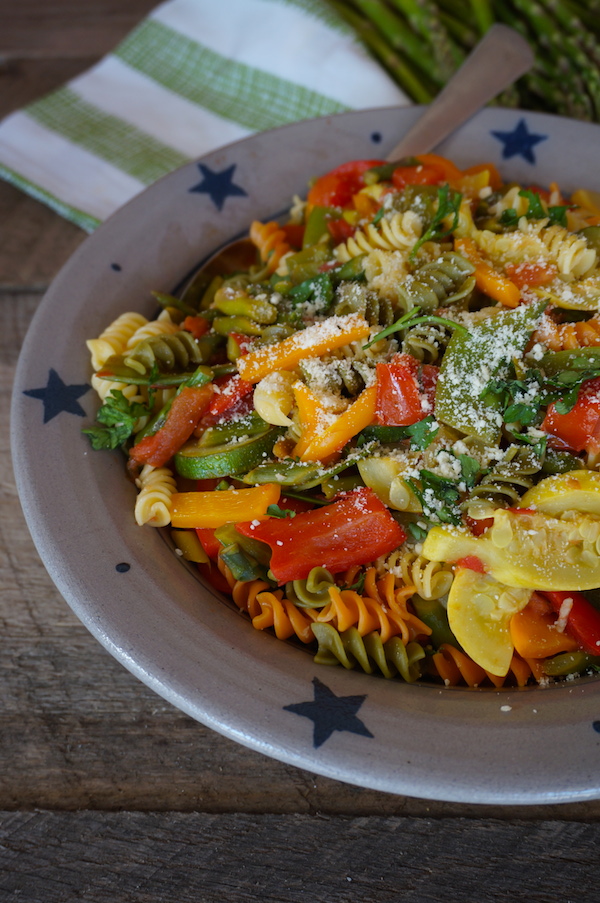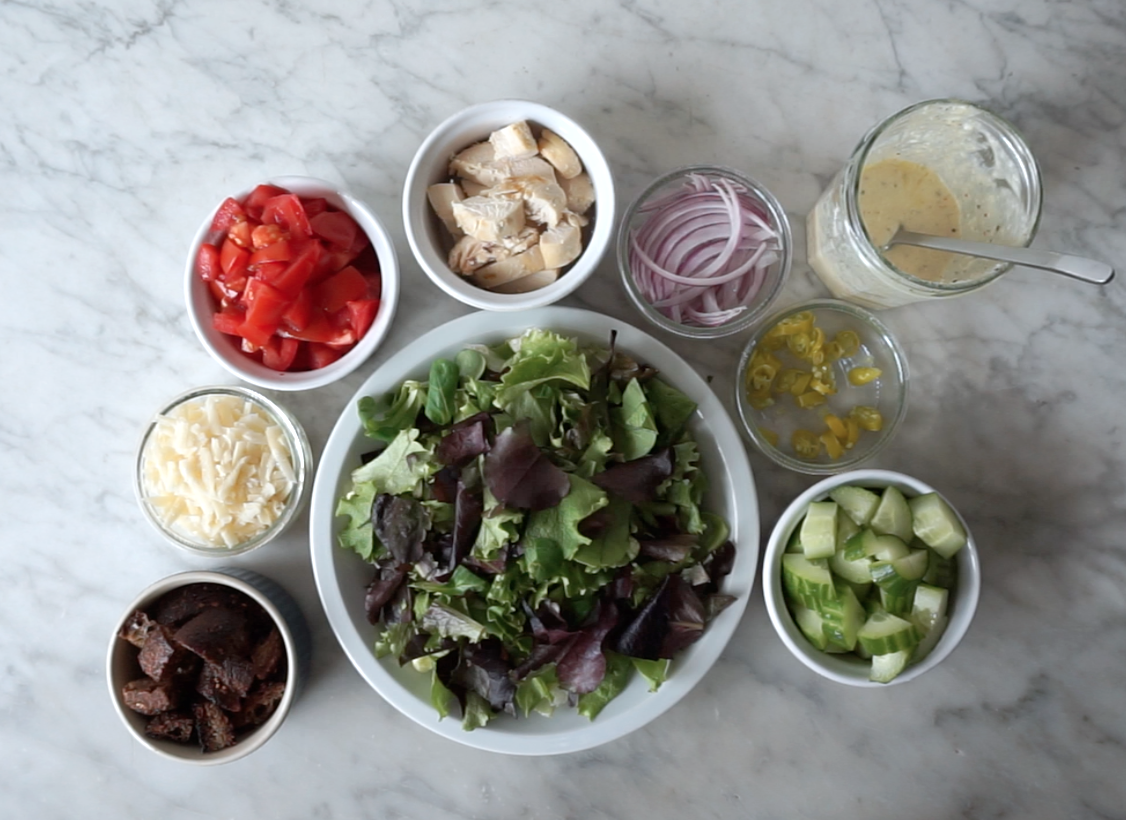 For salads, we like:
Italian Salad with Lightened Up Creamy Italian Dressing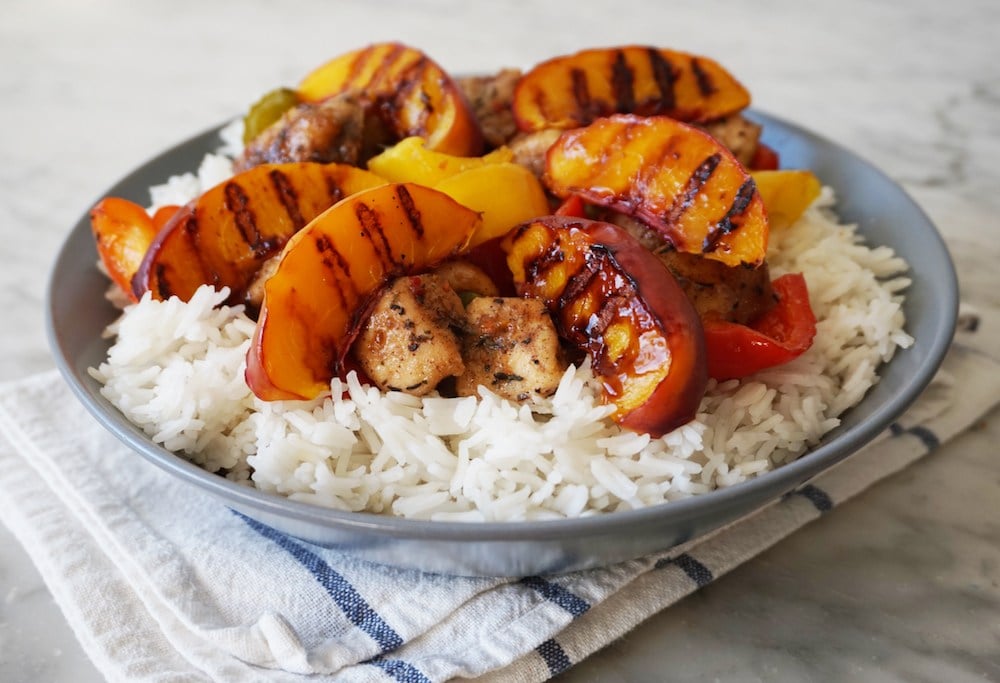 On stir-fry night, we mix things up with either:
Caribbean Jerk Chicken Stir-Fry (pictured above with grilled peaches)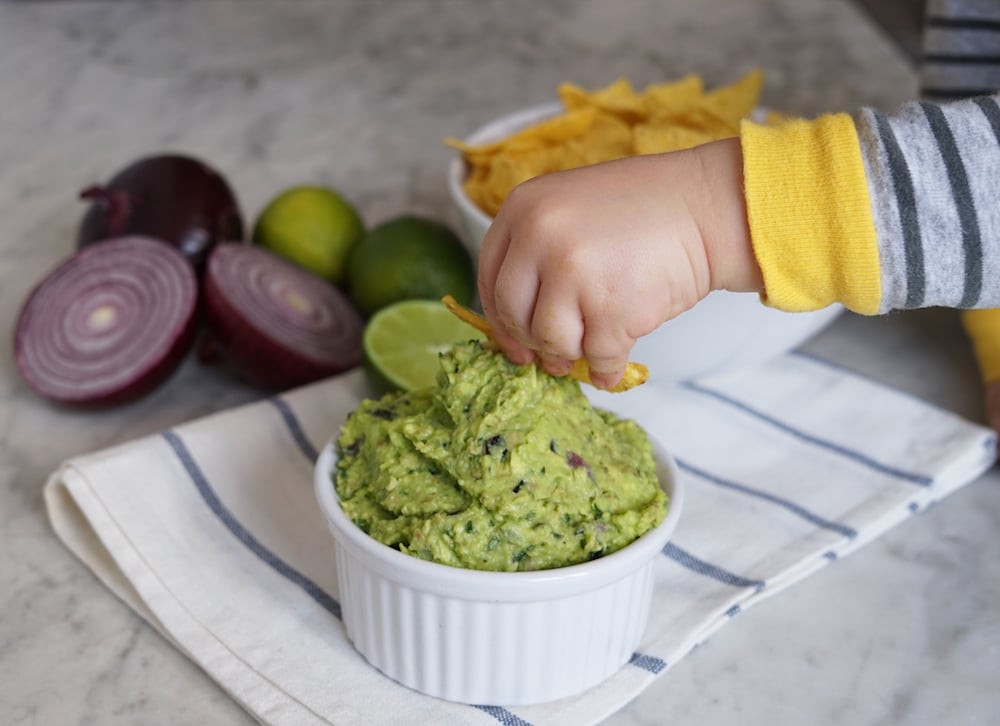 On Mexican food night, homemade guacamole and fresh salsas are a staple.
Here are our go-to salsa & guac recipes: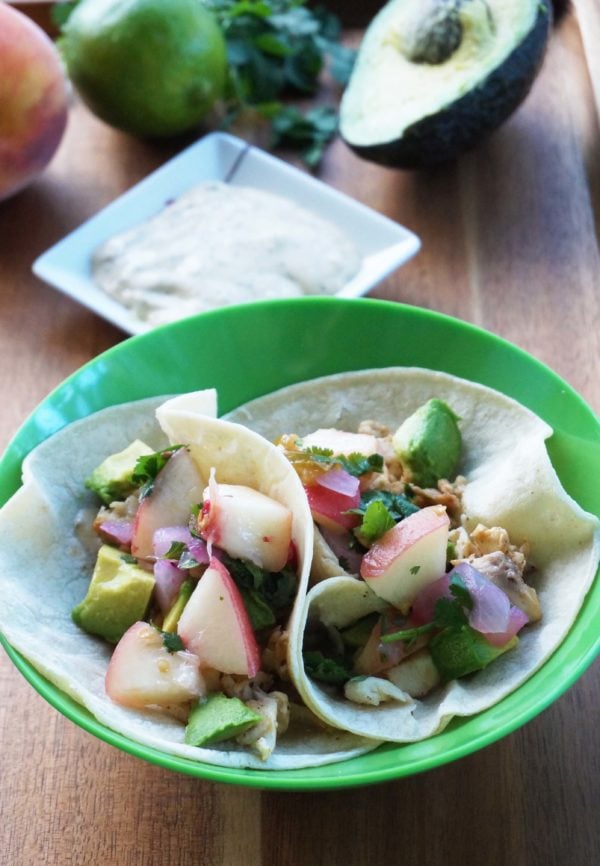 Then for the main dish, our favorites include:
Healthy Mexican Casserole with Corn & Beans
Chipotle Shredded Chicken & Rice
Thursdays became our "fish & chips" night because it was a quick and easy meal on our busiest night of the week.
Sometimes I use frozen breaded fish, but usually I try to use salmon with olive oil, garlic powder, sea salt and black pepper. Then for "chips" I either make oven fries, hash browns or home fries. If I'm pressed for time, I just roast frozen broccoli or green beans in olive oil and garlic.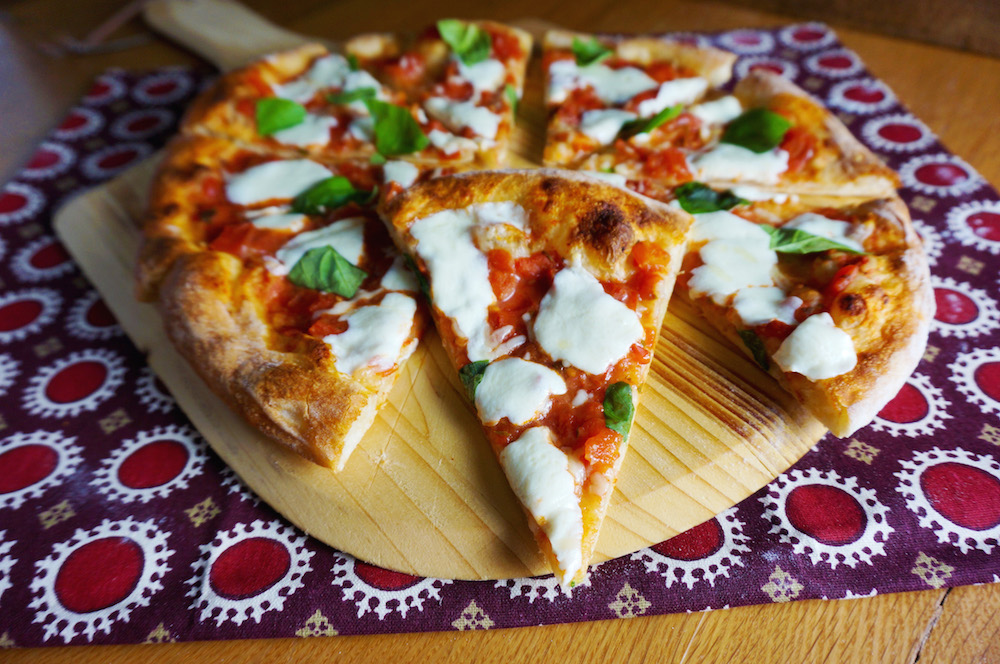 Friday is pizza night. I make my own dough using this recipe or this recipe for thick-crust pizza, and find topping inspiration from these 20+ pizza topping ideas.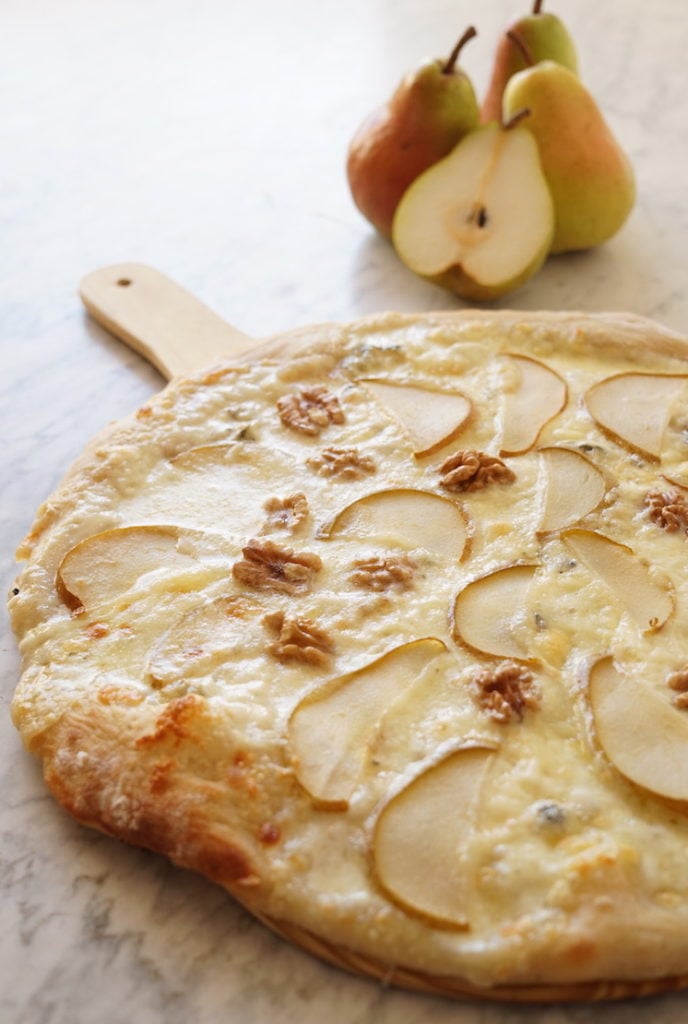 We love this Gorgonzola, pear and walnut pizza recipe – a specialty from Northern Italy.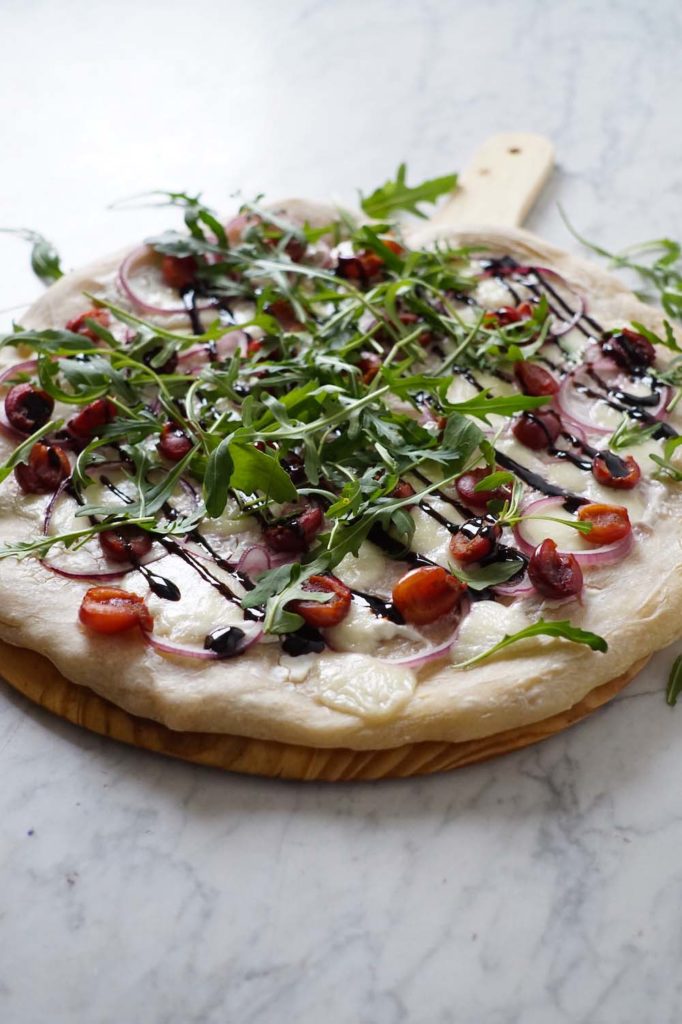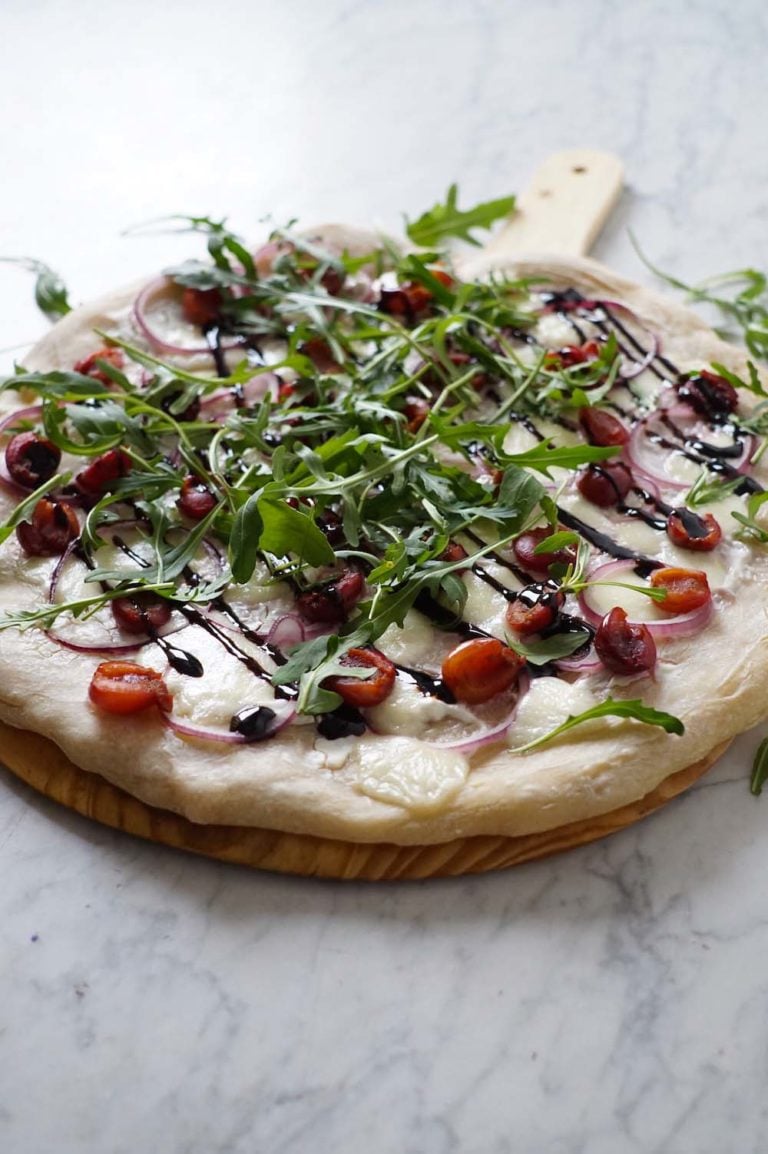 This arugula and cherry pizza is so delicious with in-season cherries!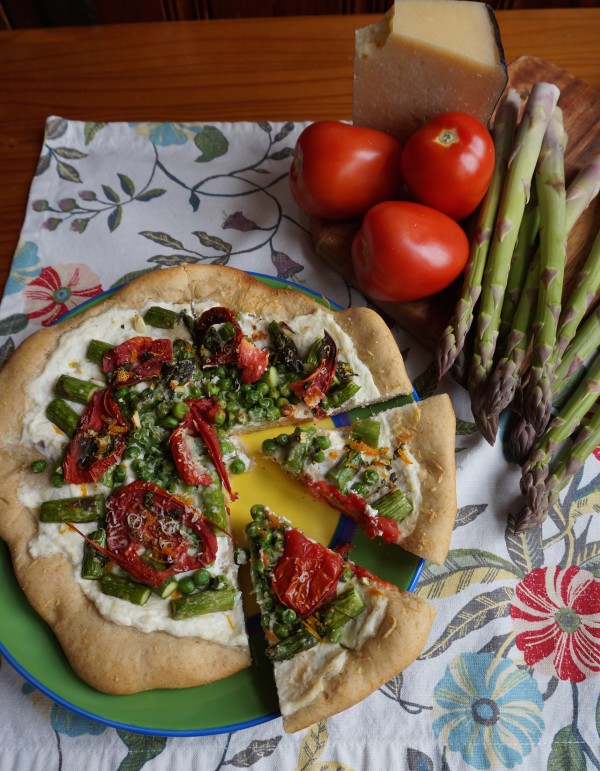 This sun dried tomato and asparagus recipe would be perfect with our asparagus which is now in season!
Saturday night is often grilling night, or crock-pot night, if we don't have other plans to be out and about.
Grilling go-to recipes are usually burgers or BBQ chicken. Weaver's Orchard's blog archive is full of delicious grilling recipes from cooking classes with Ed Deren.
Many of my favorite crock-pot meals, such as Sloppy Joe's and pulled pork can be found in this article about making summer meal prep easy.
Now, for my favorite night of the week: Sunday is breakfast for dinner night!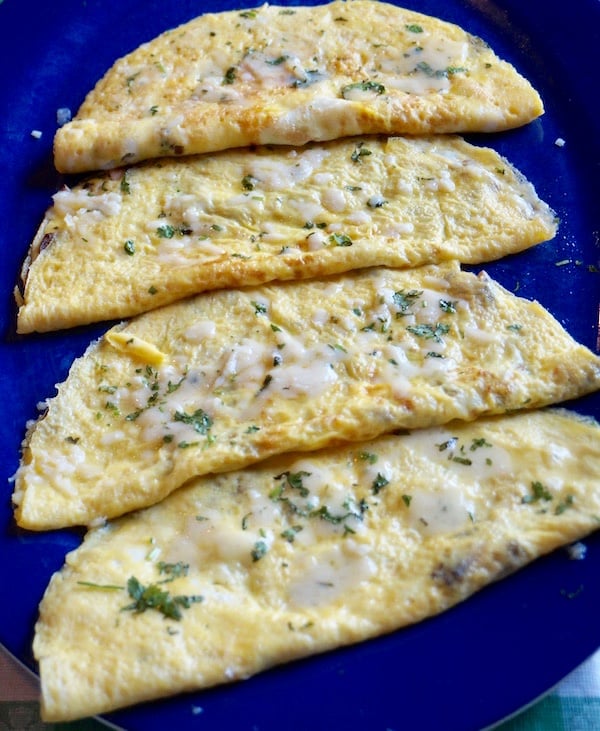 If we have a lot of veggies to use up, we'll make omelettes.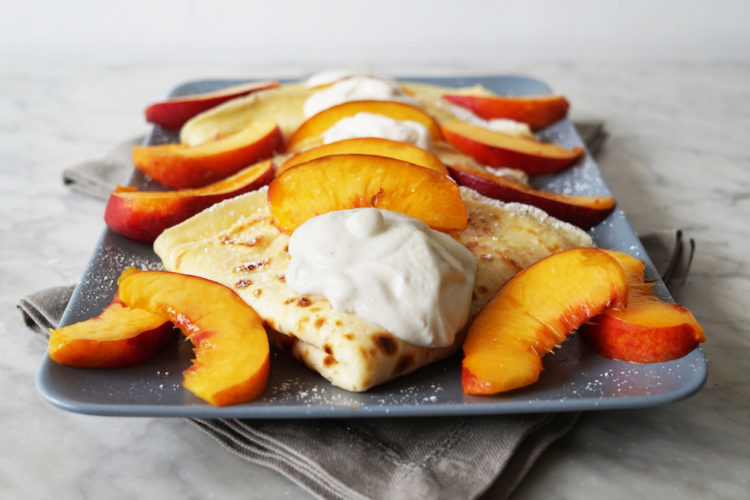 Other times we'll do crepes like these peaches & cream crepes,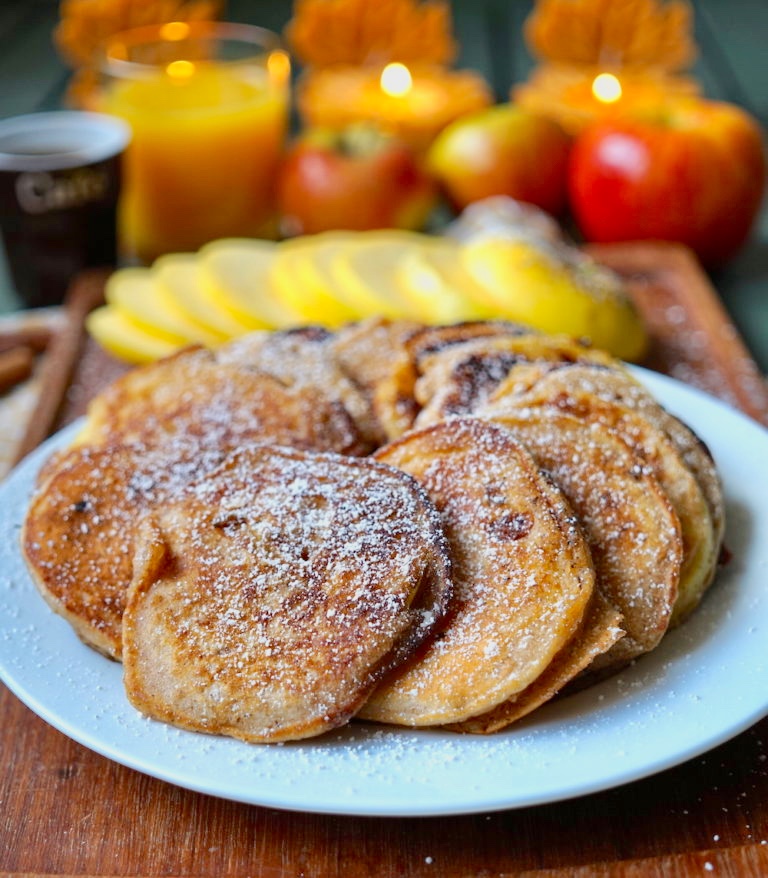 or choose from our favorite pancake recipes or we'll even make waffles with a blueberry or raspberry sauce like in this recipe.
I hope this helps add some variety to your weekly meal planning! I know I will be revisiting some of these recipes, and I find that it's helpful at times to list out all of my favorite recipes, either on paper or in an app like Paprika — my favorite recipe-saving app.