Fall offers plenty of inspiration for apple and pear desserts, and one of the best gifts ever is when a friend not only offers to bring dessert to a dinner party, but shows up with a dessert that is filled with fruit. (Even better if they say you can keep the dessert, finish it, and return the dishware later!)
So the next time someone invites you over for dinner, brunch or afternoon coffee, offer to bring one of these 11 desserts. Or find that person you've been meaning to catch up with and invite them over to enjoy one of these!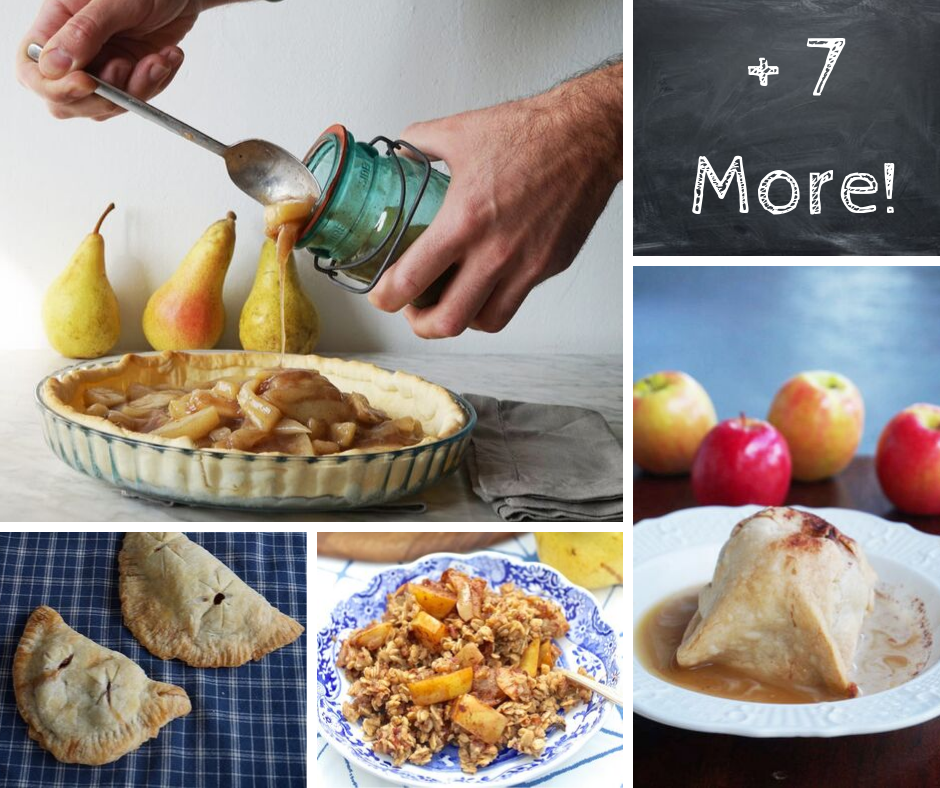 Seven Desserts with Apples
Here are the apples available for picking now and coming soon. (All dates are approximate!)
Now through 9/21: Smokehouse, Jonathan and Crimson Crisp.
Now through 9/28: Gala, Autumn Crisp, Cortland and Empire.
Coming in September: Jonagold, Golden Delicious, Red Delicious and Shizuka (coming 9/20). Stayman, Blushing Gold and Macoun (coming 9/27).
Coming in October: Mutsu, Crispin (10/4), Fuji, Cameo, Suncrisp, Braeburn (10/11), Evercrisp, Winecrisp (10/18) Granny Smith (10/25).
Coming in November: Pink Lady®, Gold Rush (11/1).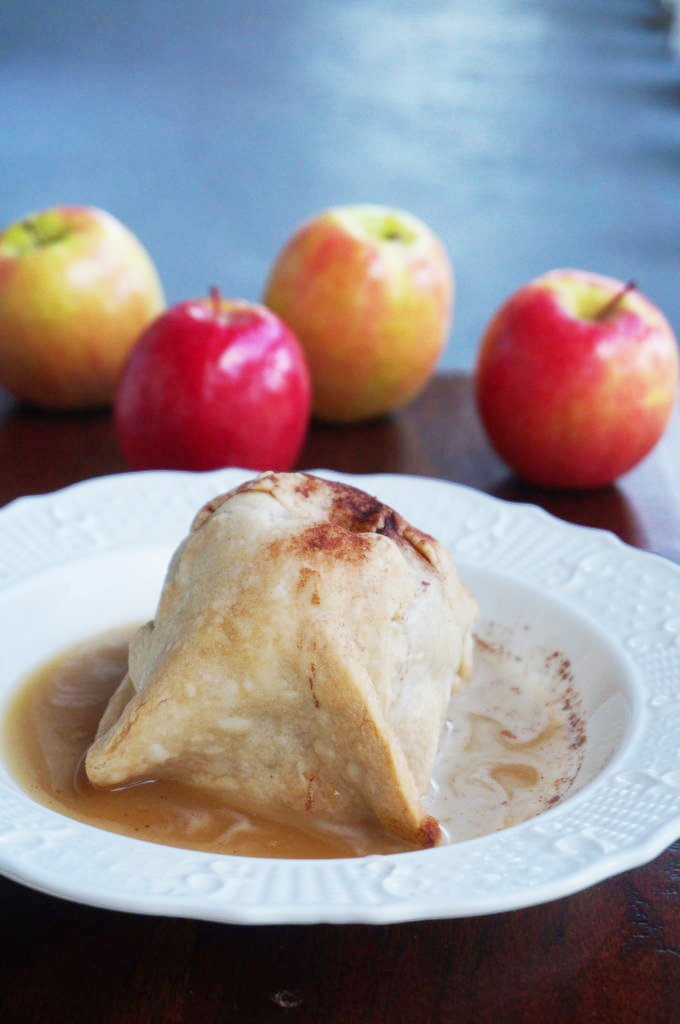 The first time I tried to make apple dumplings, they exploded all over my oven. So this recipe is my second attempt, after much research and planning. Take the guesswork and possible kitchen disasters out of this equation and try this delicious, tried-and-true recipe.
Recommended apples: Sweeter apples work best, so I recommend Fuji, Golden Delicious, Jonagold, Pink Lady® or Braeburn.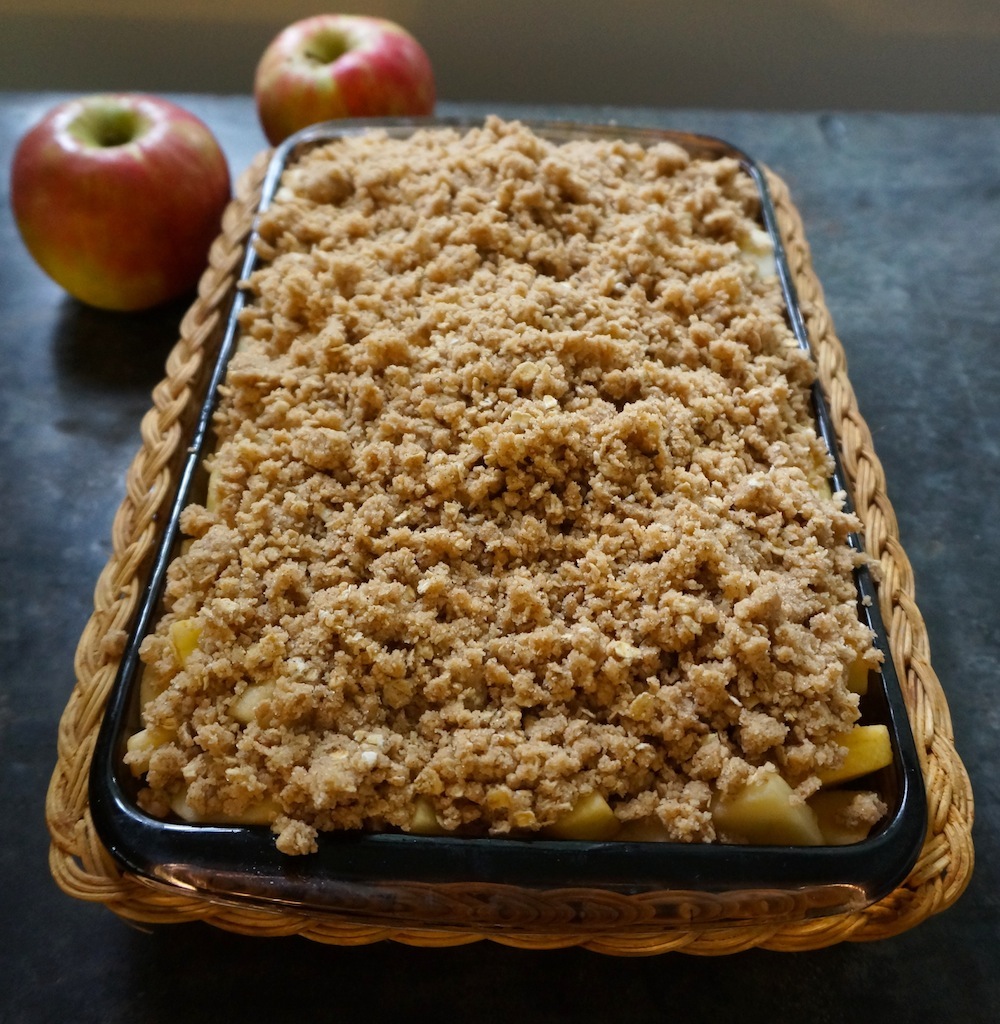 To make an easy apple crisp, keep some apples in your crisper and a few bags of Wildwood Apple/Peach Crisp mix in your cupboard.  Just slice the apples and create a crumbly topping by adding some butter to the mix. Serve this sweet treat warm, with whipped cream or ice cream.  This dish is wonderfully simple, and you can pick up everything you need at Weaver's. If you don't have the Wildwood Apple Crisp mix, this recipe will show you how to make the topping from scratch.
Recommended apples: Smokehouse, Golden Delicious, Crimson Crisp, Jonagold, Stayman, Crispin, Pink Lady®, Braeburn (a mix of a couple sweet apples and a couple tart or sweet-tart ones works well).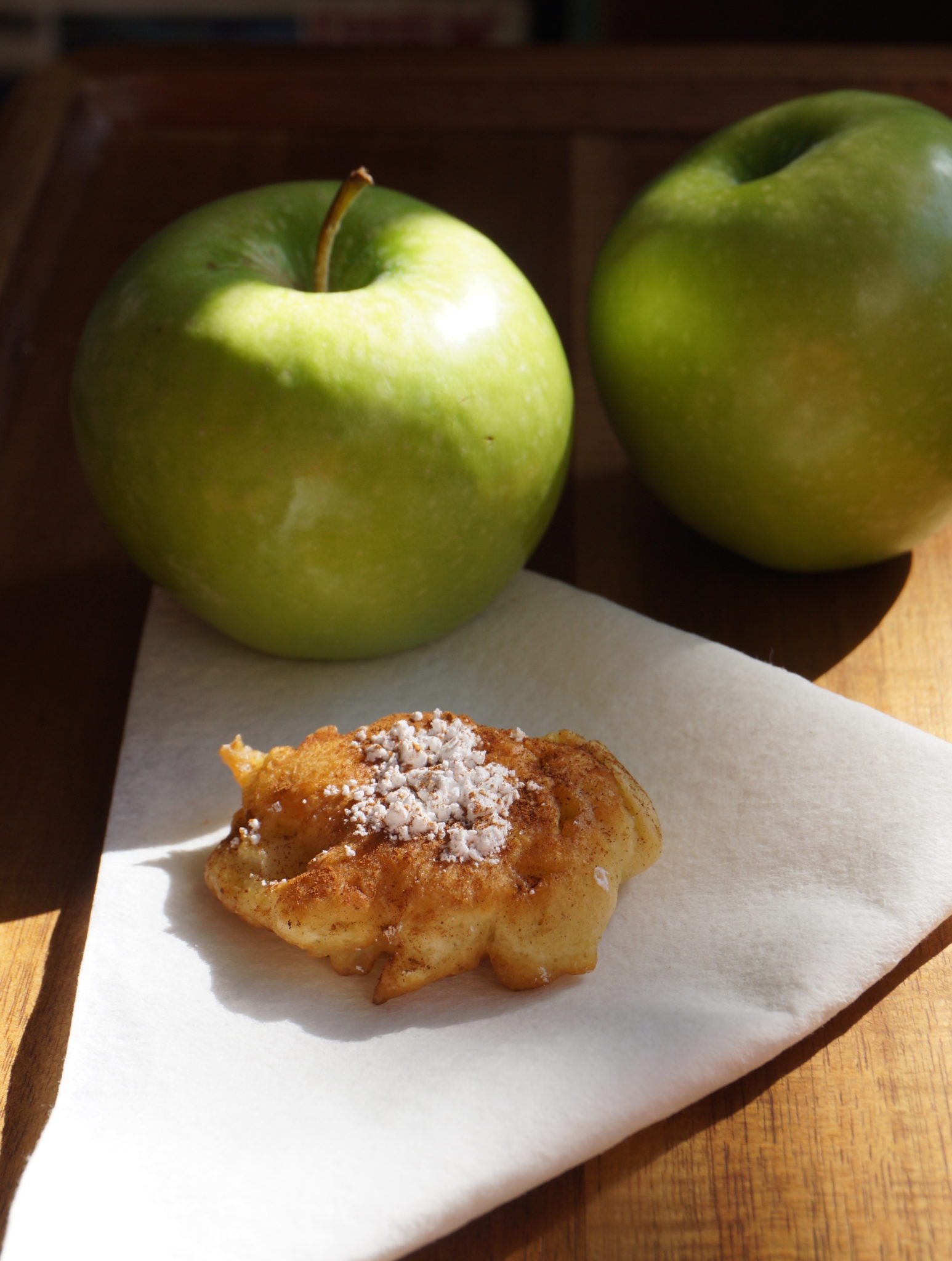 These apple fritters taste like yeast donuts, but they don't take as long to make since it's baking powder, rather than yeast, that makes them rise. They have a fresh, crisp apple flavor. The apples get soft and warm, but not as soft as they would in a pie.
Recommended apples: Granny Smith, Smokehouse, Crimson Crisp, Stayman, Braeburn (I like to use tart or sweet-tart apples in these because the dough is sweet).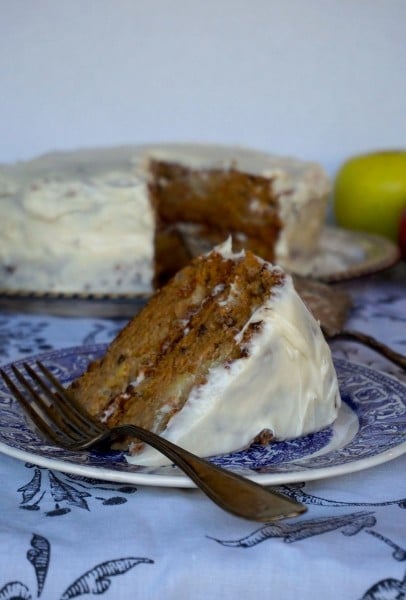 Gloria Sands of Boyertown makes this apple nut cake with local apples. She says it is her grandmother's recipe, and she wants her family to keep enjoying it. "The first time I remember when we had Apple Nut Cake was at Thanksgiving Dinner when I was six-years-old," Sands told Weaver's blogger Jennifer Hetrick, noting that this recipe dates to at least the 1940s, if not earlier.
Recommended apples: Crispin, Cortland, Shizuka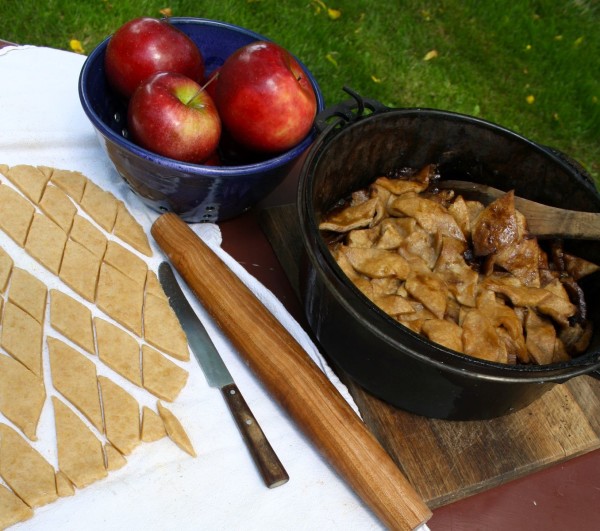 "Apples and brown sugar are such a delightful combination as an autumn comfort food," says Elisabeth Cook of the Hay Creek Valley Historical Association. The apple pot pie recipe she shared with our blogger was passed down from Anna Whitman, a volunteer at Hay Creek in the 1970s and 1980s. Although the origin of the recipe is not directly known today, it has likely been passed down through many generations.
Recommended apples: Shizuka, Gala, Autumn Crisp, Golden Delicious, Jonagold, Fuji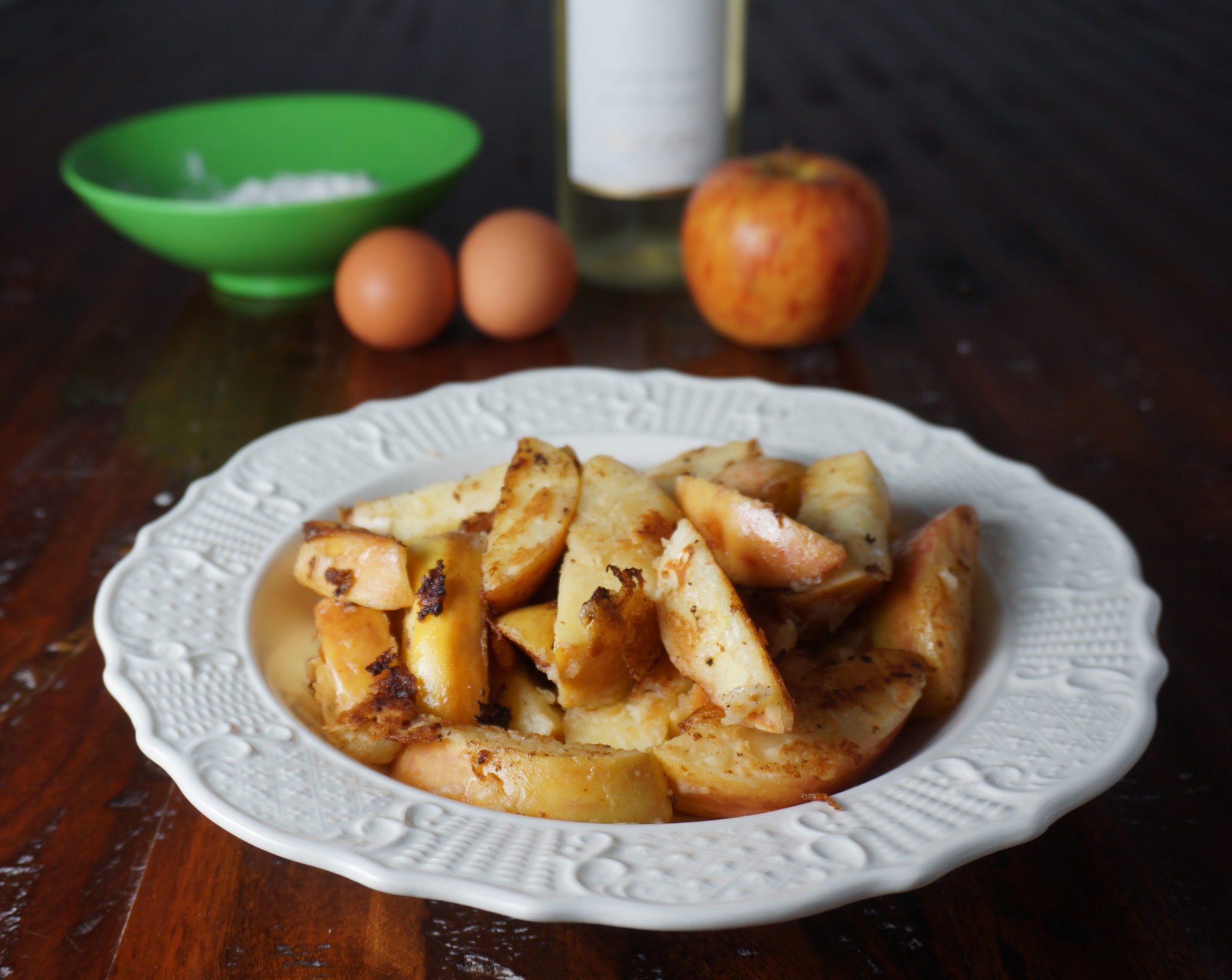 This classic Italian recipe makes use of apples' natural sweetness. It puts the "apple" back in apple fritter! Many apple fritter recipes (including many I adore) are mostly dough with bits of apple. These Italian apple fritters are, instead, a whole slice of apple dipped in flour and batter and then fried. It's apple with just a little extra sweetness. The mixture of apple and sweet wine gives them a burst of flavor.
Recommended apples: Gala, Fuji, Autumn Crisp, Golden Delicious, Jonagold, Shizuka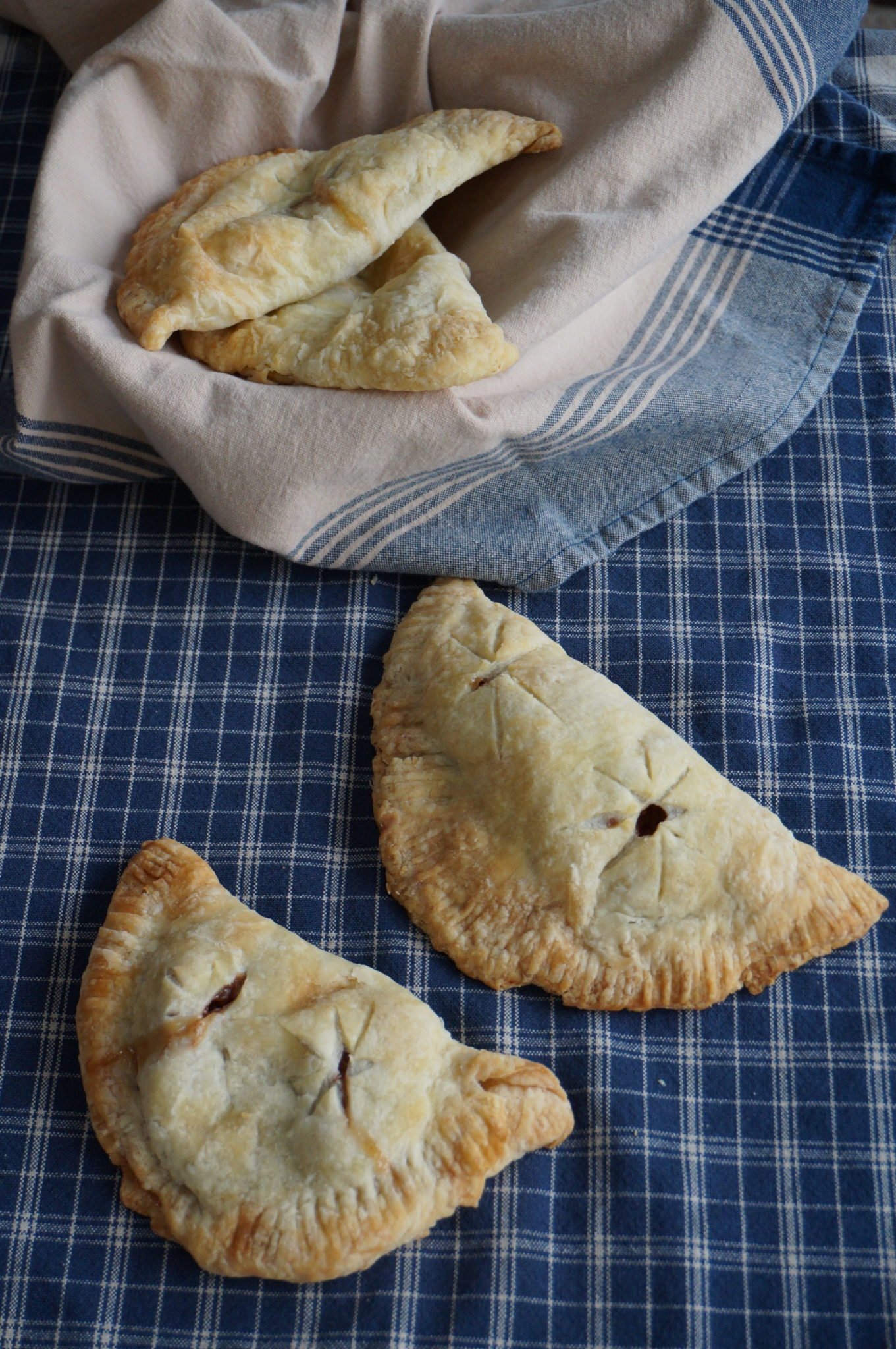 Half-moon pies are an Amish classic. This version of the pie is made with a schnitz (dried apple) filling that tastes like an incredibly flavorful apple butter.
Recommended apples: Gala, Granny Smith, Fuji (dehydrated)
Four Desserts with Pears
Here are the pears available for picking now. (All dates are approximate!) Other varieties of pears are available in our market!
Now through 9/21: Blake's Pride (Similar to Bartlett)
Now through 9/28: Asian Pears, Shenandoah, Harrow Sweet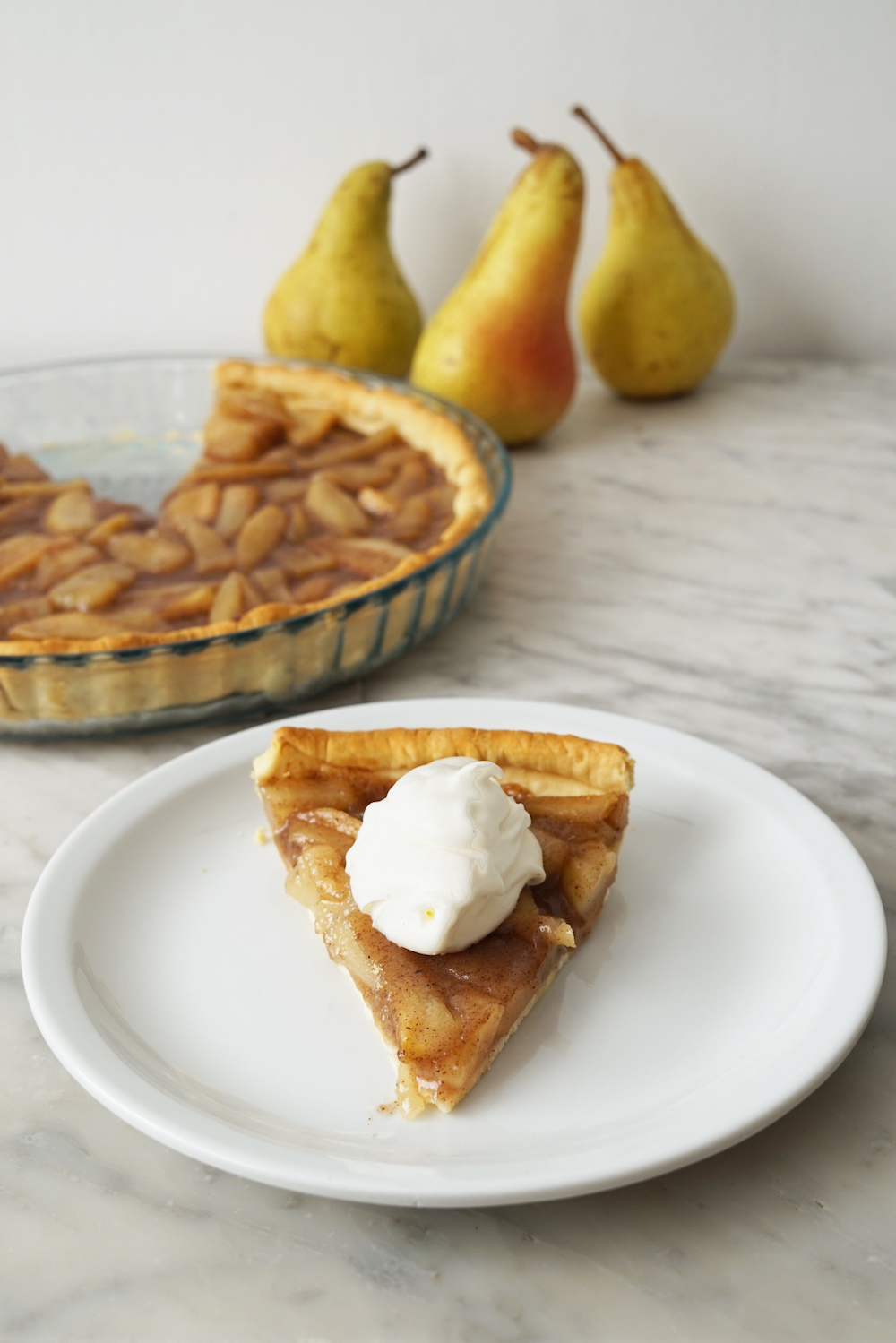 A couple years ago, Weaver's Orchard employee Brandon Hertzler was chatting with a customer who was picking pounds and pounds of pears. Brandon asked him what he did with them.
He said, "Well, of course we'll can some in syrup for the kids and eat most of them fresh. But my wife loves to make a vanilla bean pear pie."
"I had never heard of it and was instantly intrigued," says Brandon. "I did make a pie using a store bought crust, fresh pears, warming spices usually associated with an apple pie and half a vanilla bean scraped out and mixed into the filling, and it was truly fantastic."
Recommended pears: Combine different varieties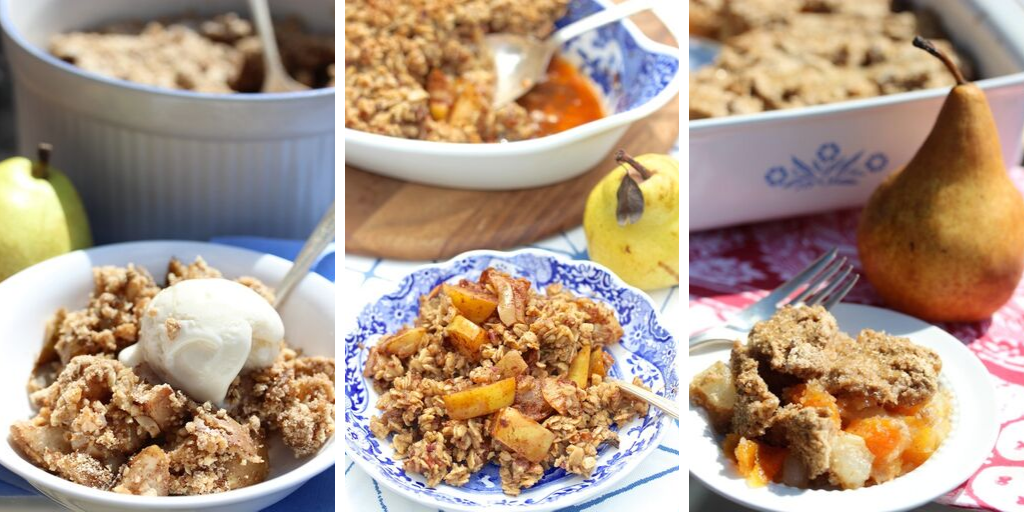 What's the difference between a crisp, crumble and cobbler? Blogger Susan Edelman set out to demonstrate, making each type of dessert with pears. She describes the differences as follows:
The streusel topping on a crisp contains oats.
The streusel topping on a crumble does not contain oats.
A cobbler features a biscuit topping, giving it a cobbled-road appearance and inspiring the name.
Make one of these, or all three, following Susan's recipes!
Recommended pears: Bartlett, Blake's Pride, D'Anjou
3. Poire Belle Hélène (Poached Pears with Chocolate Sauce and Vanilla Ice Cream)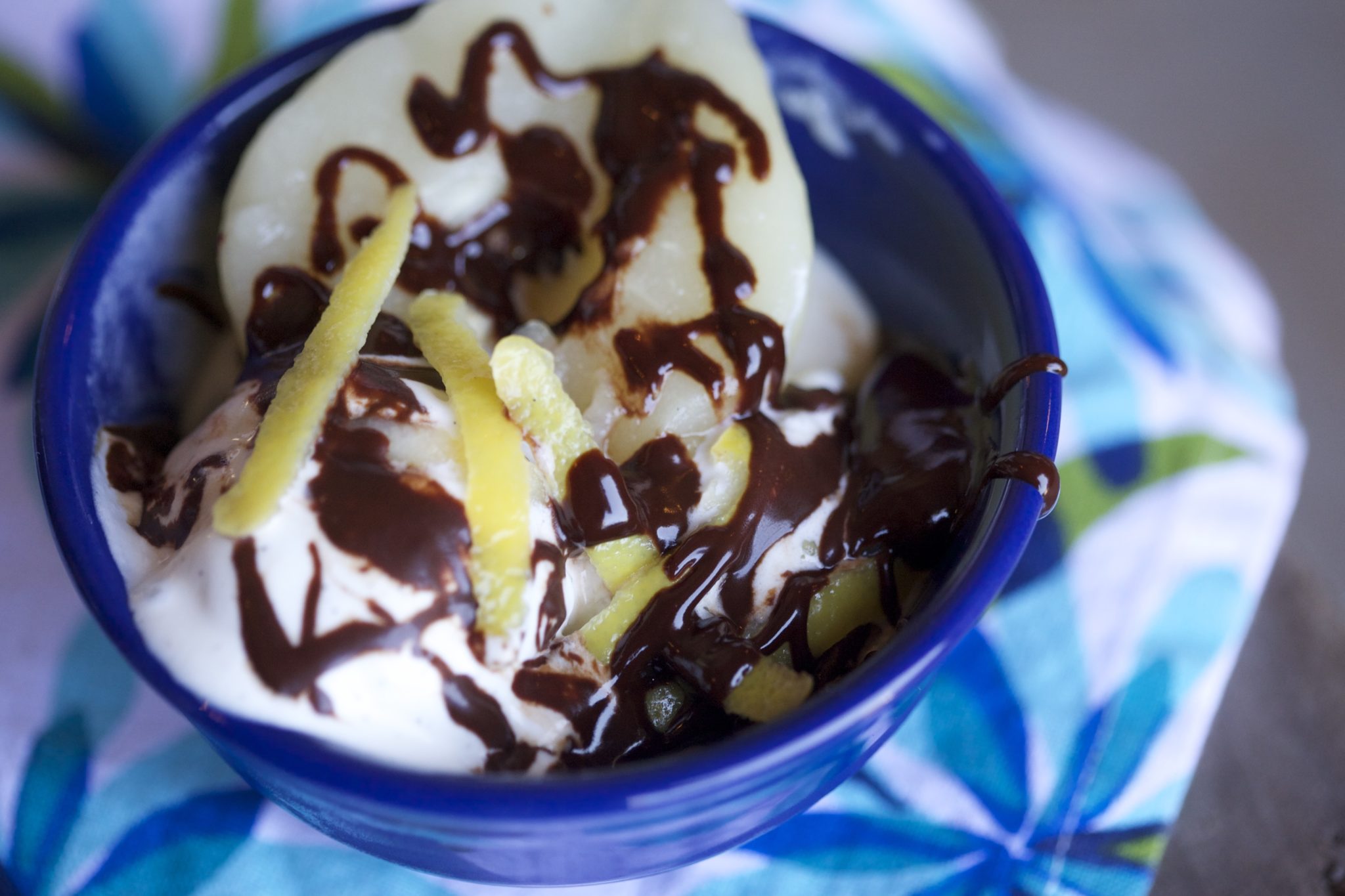 Food blogger Nadia Hassani of Spoonfuls of Germany demonstrated this classic French dessert at a cooking class held at Weaver's Orchard in 2014. She chose it, she said, because "I find it one of the easiest and a most delicious desserts with pears."
"There are different ways to prepare it," says Nadia. "My personal take is a simplified and slimmed down version. I think pears should be the stars in this recipe, and the ice-cream and the chocolate sauce have only supporting roles. I do not add any sugar or spices to the poaching liquid – pears of good quality do not need it. Unlike many recipes that use heavy cream for the sauce, I add some of the poaching liquid to the melted chocolate. It is less rich that way and you get even more pear taste."
Recommended pears: Bartlett, Blake's Pride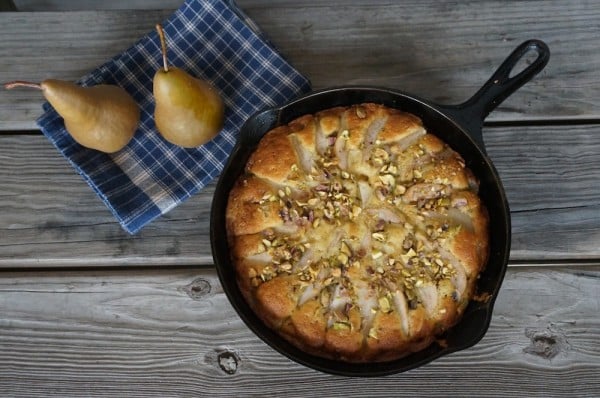 For this rich and tasty cake, I use Bosc pears because they retain their shape and texture better than some other varieties. I make it in my mother's cast iron skillet, which she passed on to me when she purchased new lightweight cookware. Just bringing out that heavy old pan conjures up all kinds of memories. She used it for everything, from bacon and eggs to baking cakes. You can bake this in any pan, but the cast iron skillet gives it a warm, homey look on a chilly fall day.
Recommended pears: Bosc