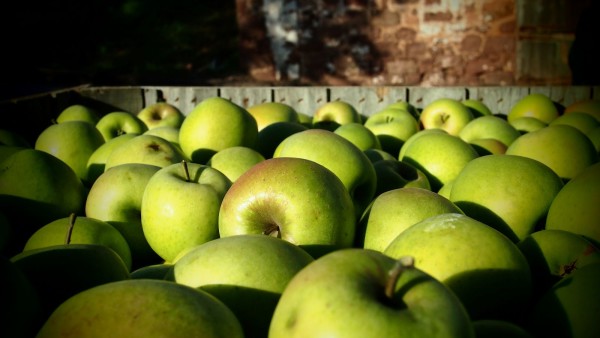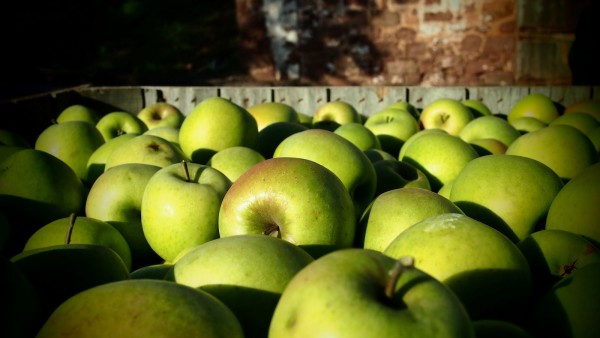 Shizuka apples will be available at Weaver's Orchard starting this Saturday, September 21, 2013. And it's good to know that this variety of apple is great for dumplings and also baking.
Elisabeth Cook of the Hay Creek Valley Historical Association often sources apples from Weaver's Orchard when she is busy baking apple pot pie, which is a hit with many locals who visit the Hay Creek Apple Festival at Joanna Furnace in Geigertown each year.
This year's festival is slated for Saturday, October 12 from 7 a.m. to 5 p.m. and Sunday, October 13 from 7 a.m. to 3 p.m., rain or shine. And its very nature is of course apple-everything. The festival features an annual apple dessert contest, too, to keep the fun moving forward with autumn flavors. Plus, Weaver's Orchard will have a stand there with over 15 varieties of apples for people to sample and purchase.
The Shizuka apple's parents are Golden Delicious and Indo varieties; its sweeps of color are usually yellow, sometimes with a hint of green to in the surface. And in some instances, the apple carries a reddish orange blush on their skin.
"Shizukas have the same parentage as Mutsu, but their flavor is sweeter, and less acid[ic]," The New England Apple Association's website explains. "Shizukas are firm and juicy, and are slow to brown once cut, making them ideal for salads."
These apples first grown in Japan made their introduction to the U.S. in 1949.
"Apples and brown sugar are such a delightful combination as an autumn comfort food," Cook says about the apple pot pie recipe she whips up each autumn, passed down from Anna Whitman, a volunteer at Hay Creek in the 1970s and 1980s. Although the origin of the recipe is not directly known today, it is likely very old, given its rich Pennsylvania Dutch persuasion.
And it helps that autumn and apples stir together swimmingly for the palate and spirit.
"The crisp, cool air, the leaves gently falling to the ground and the slight scent of wood smoke floating through the air," are some details Cook notes loving about fall after summer slips away. "Autumn foods are also my favorite characteristics—fresh apple cider (hot or cold), pumpkin and apple dishes and the food festivals that celebrate them."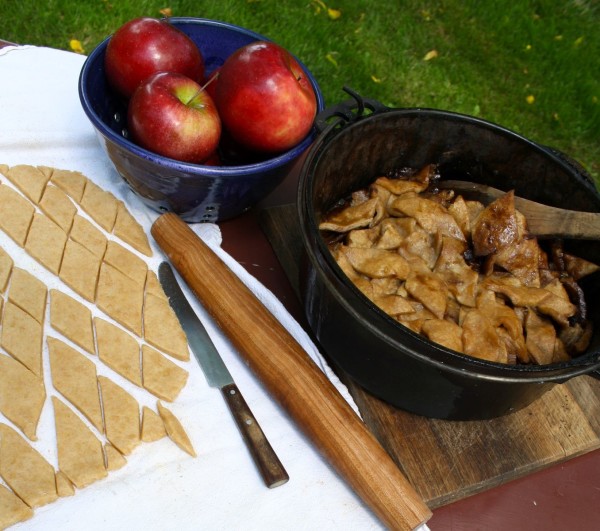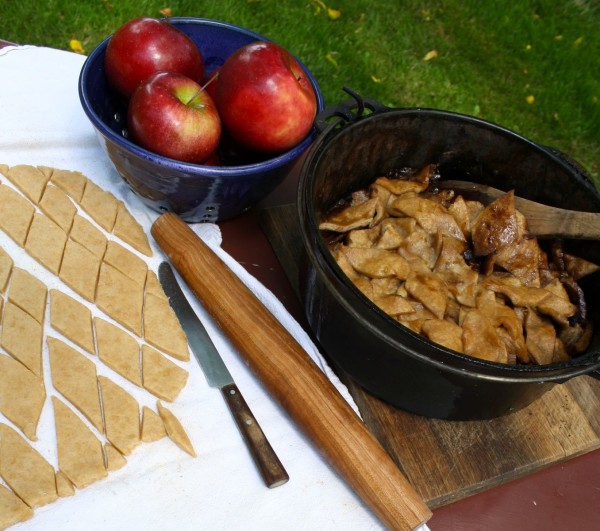 "Knowing that the apples are grown right up the road is a really wonderful feeling," Cook says about the fruit she buys from Weaver's Orchard when making apple pot pie. "The apples are always so beautiful and taste delicious. I love using local apples and supporting a great local family business."
Print
Pennsylvania Dutch Apple Pot Pie
2 cups

whole wheat flour

1/2 teaspoon

salt

1/3 teaspoon

baking soda

2 tablespoons

lard

1

egg

1/3 cup

cold water
Don't Forget the Apples
The number of apples needed depends on the size of your baking dish or Dutch oven. Start with 6 apples and slice them thinly.  Use butter and brown sugar to taste.
Instructions
First, make the dough as follows. Mix flour, salt, baking soda and lard. Add egg and cold water.
Roll dough fairly thin, and cut into small squares.
Into bottom of an iron pot, put a layer of sliced apples. Cover with 1/4 cup brown sugar and dots of butter. Add a layer of the dough (about half). Add another layer of apples with 1/4 cup brown sugar and butter. Put the rest of the dough on top.
Gently pour 2 cups of cold water into the pot and cover.
Cook over an open fire or in an oven at 350˚F for least 20 minutes or until apples are soft and the pot pie is light and fluffy.
SaveSave