Apples lend themselves to simple desserts: baked apples, apple slices with a sprinkling of cinnamon and sugar, or apples with a sweet, tasty dip.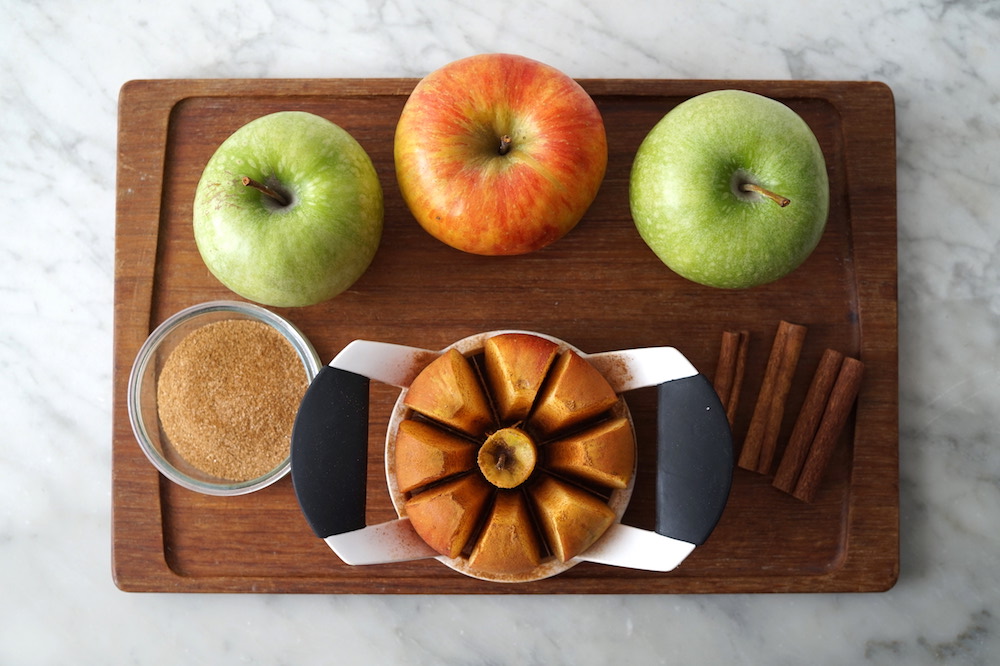 Likewise, this classic Italian recipe makes use of apples' natural sweetness. It puts the "apple" back in apple fritter! Many apple fritter recipes (including many I adore) are mostly dough with bits of apple. These Italian apple fritters are, instead, a whole slice of apple dipped in flour and batter and then fried. It's apple with just a little extra sweetness. The mixture of apple and sweet wine gives them a burst of flavor.
I grew up knowing that my heritage was partly Italian, though my family kept few of the Italian foodways. So if you said "Italian dessert" I would probably only be able to come up with cannoli as an example, or maybe tiramisu. I did not know the central role fresh fruit takes in Italian meals. In Italian cuisine, "the end of a usual Italian meal is not a dessert in our American sense," writes Giuliano Bugialli in the classic cookbook, The Fine Art of Italian Cooking, "but rather fresh fruit. A dessert is served at the end of a family meal about once a week."
This recipe is a little more than a sliced fresh apple, but not too much more. As Bugialli describes it, "the nicest aspect of this dish is that the fruit tastes almost fresh after cooking."
The recipe here is a slightly simplified version of his Frittura Mista di Frutta (Deep-fried Fruit in Batter).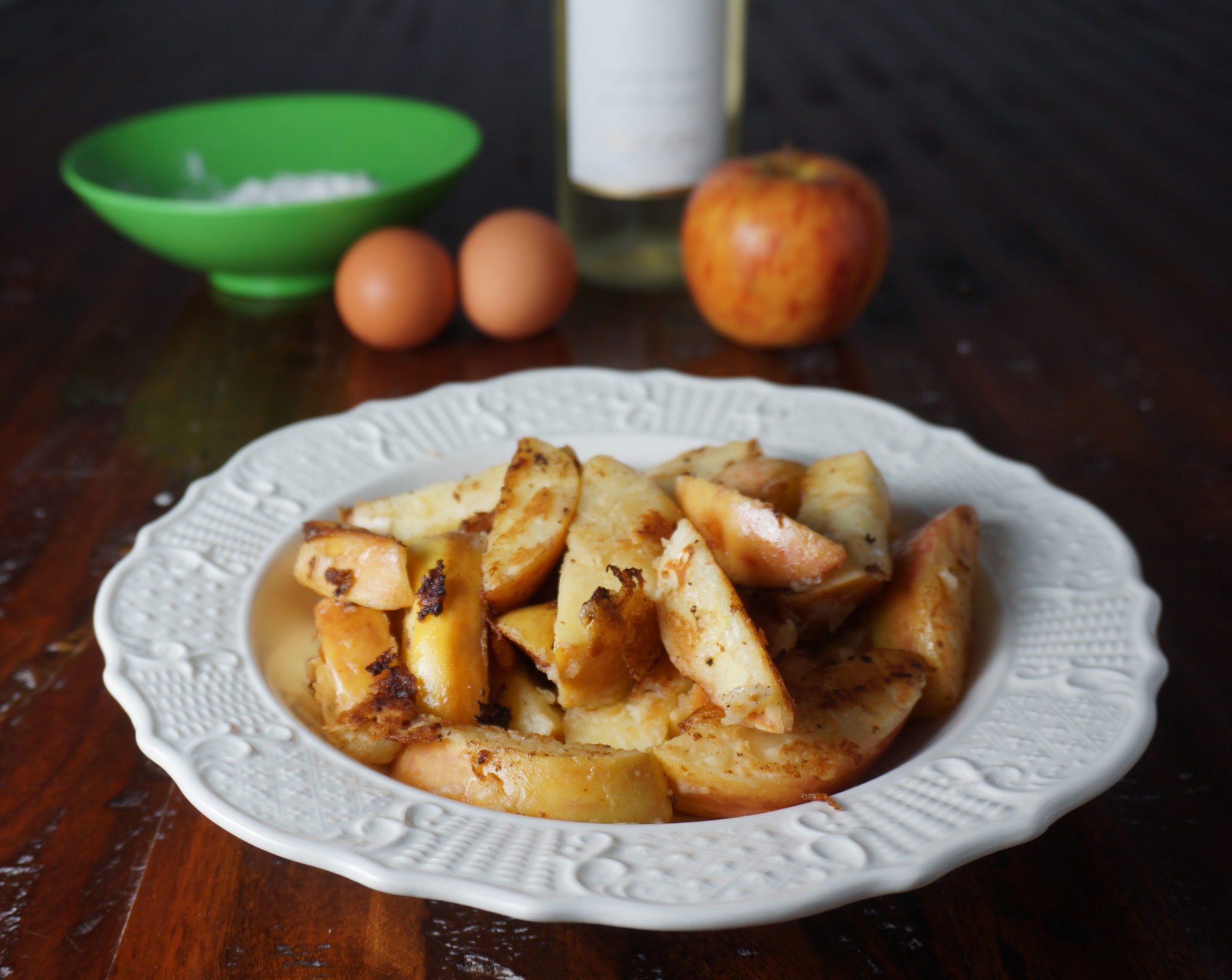 Print
Italian Apple Fritters
Adapted from Academia Barilla. Peel the apples if desired (I left them unpeeled).
4

apples such as Gala, Honeycrisp, or Fuji, sliced

1 cup

Moscato wine

2 1/2 teaspoons

baking powder

1 teaspoon

honey

1

egg
pinch of salt

2/3 cup

flour

3 tablespoons

butter
Instructions
Mix together wine, baking powder, salt, honey, and egg in a medium bowl. Set aside for 30 minutes.
Place flour in another bowl.
Melt butter in a deep saucepan over medium heat. Dip apple slices in flour, then, wine mixture, and then fry them in the butter, turning so that they fry on all sides. Remove fried apples to a plate. Repeat until all of the apple slices have been fried.