Sometimes when we are having some friends over and they have kids in tow, I will slice up an apple while they wait for me to get dinner ready. I am usually astonished at how quickly the apple vanishes, and how soon they ask for more! Sliced apples are the perfect snack for little hands to hold.
My two-year-old nephew loves all kinds of fruit. (So much so that my sister made this helicopter fruit tray for his birthday, and he liked it more than his cake!) For a special treat, my sister will make cinnamon-sugar apples for him by simply slicing up some apples and sprinkling them with cinnamon and maple sugar.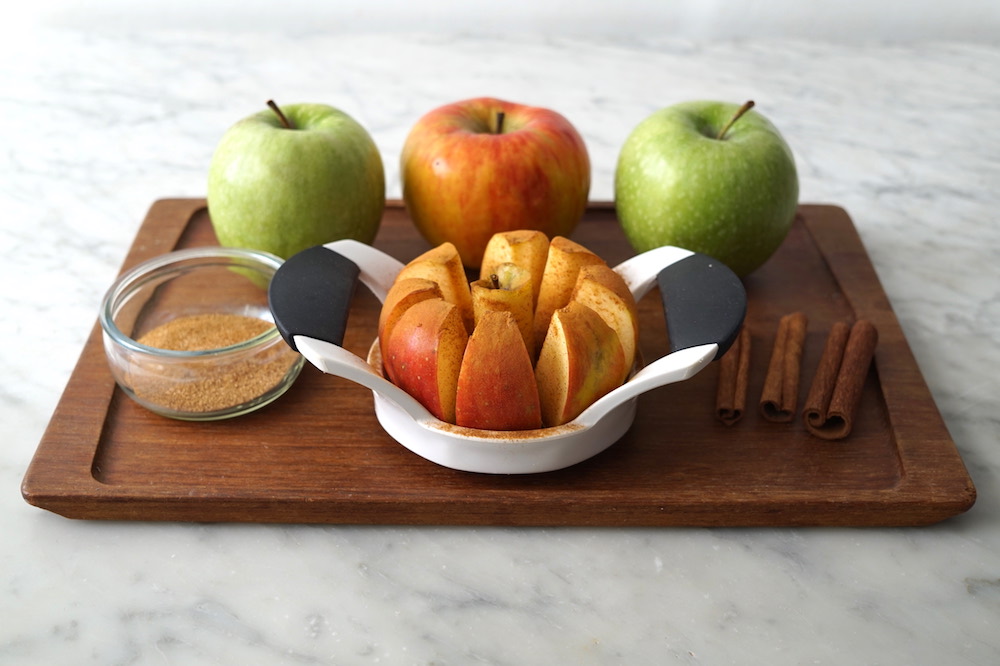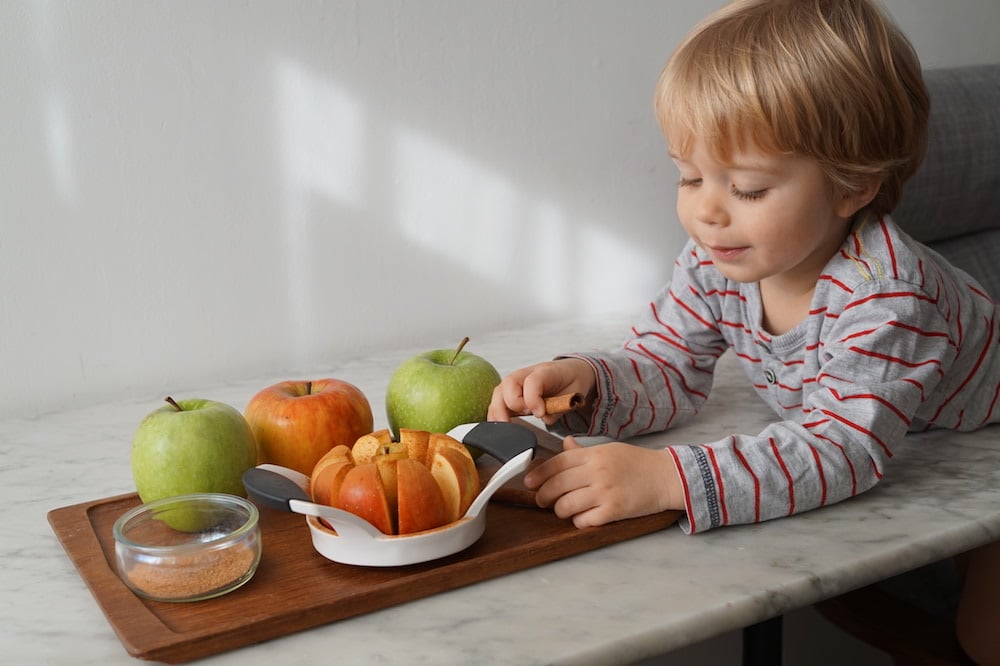 If you are expecting some little guests this Thanksgiving, this easy-peasy snack is a thoughtful way to satisfy the Thanksgiving "snacky" feeling without ruining their appetites.
And actually, it's a great snack to keep in mind all winter long! There will be plenty of apple varieties to enjoy all the way until spring. Weaver's keeps its apples tasting fresh and snappy with cool, climate-controlled storage. Some varieties, like Pink Lady®, even become sweeter as they "mature" in cold storage!
Print
An Easy Apple Snack Kids Love
Apples with Cinnamon-Sugar Recipe Type : Snack Author: Weaver's Orchard Use 4 parts sugar to 1 part cinnamon. Substitute maple sugar if desired!
4 teaspoons

maple sugar

1 teaspoon

cinnamon

2

apples
Instructions
Mix cinnamon and sugar together.
Sprinkle over sliced apples.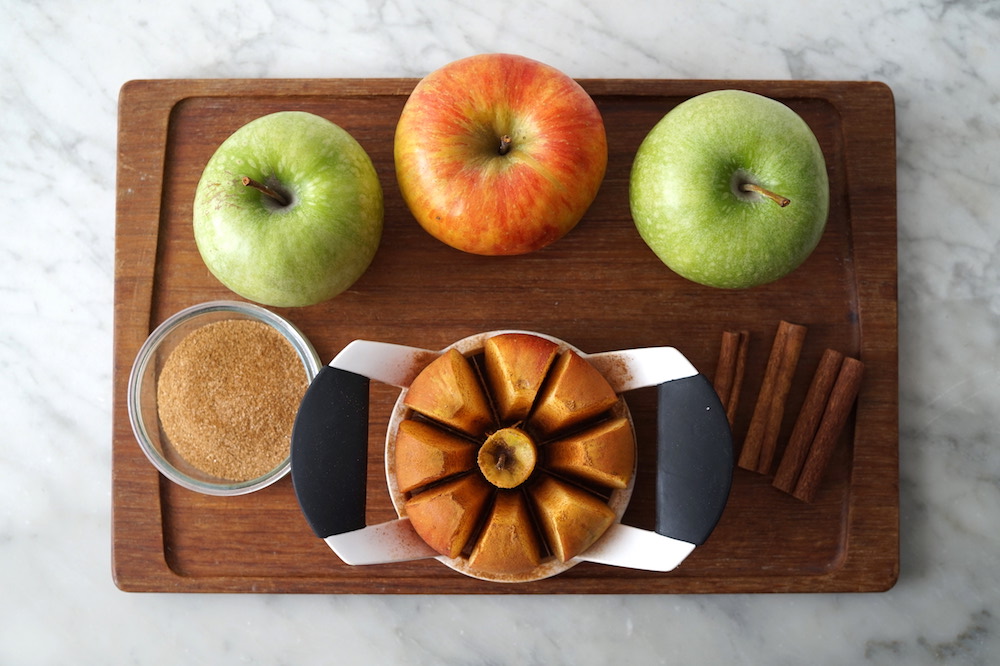 Need some additional apple snacks? Here are five more!