Pink Lady® apples ripen in November, and like a fine wine or a rich cheese, they mature and become sweeter in storage. This makes them Ed Weaver's favorite apple to eat in the springtime, when their flavor reaches its peak. Other varieties that also do this well are Stayman Winesap, Fuji, and GoldRush–a new apple just planted at Weaver's and coming soon to customers. But Ed Weaver particularly enjoys the flavors of Pink Lady® apples. "Pink Lady® stands out there on its own," says Ed. It's a crisp, sweet, tart-tasting apple with distinct flavors.
But the fact that Pink Lady® trees produce ripe fruit so late in the season means that Ed Weaver took a risk when he first planted them. Other growers were cautious.  They wondered if a tree that matures in November would actually be able to produce flavorful apples. We all know what Novembers in Pennsylvania can bring! And actually, if you saw last year's Christmas card, you saw a photo of Pink Lady® apples in the snow. That 2011 snowstorm caught almost all the apple trees by surprise. It snowed in October that year!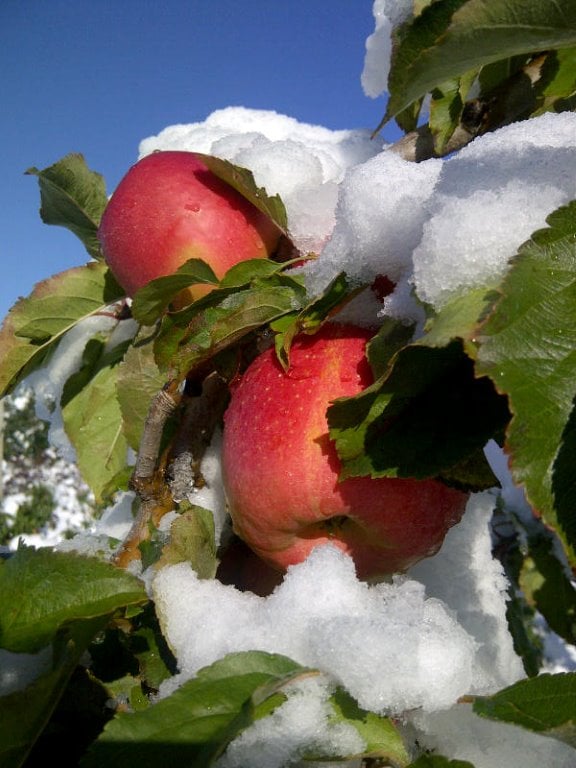 Ed was willing to take the risk to bring this flavorful, healthy, late-maturing apple to the region nineteen years ago. Though there have been some years with early frosts, Weaver's Pink Lady® trees have flourished. The first trees had been planted on a smaller block, and the Pink Lady® section has now been relocated to make room for the 1800 Pink Lady® trees the orchard now cultivates.
Weaver's is currently looking into other varieties that, like Pink Lady®, are strains of the Cripps Pink cultivar, and that ripen at different times. Next spring, Weaver's will receive more test trees that will ripen earlier.
More Pink Lady® apple trees are good news for our health! Pink Lady® apples are high in flavonoids, which promote heart health, helping blood vessels relax. When blood vessels are unable to relax, high blood pressure and heart disease may result.
And since they're so healthy, how about indulging in this delicious (and healthy) Amish Peanut Butter Schmear? We've lightened it up and kept all the flavor!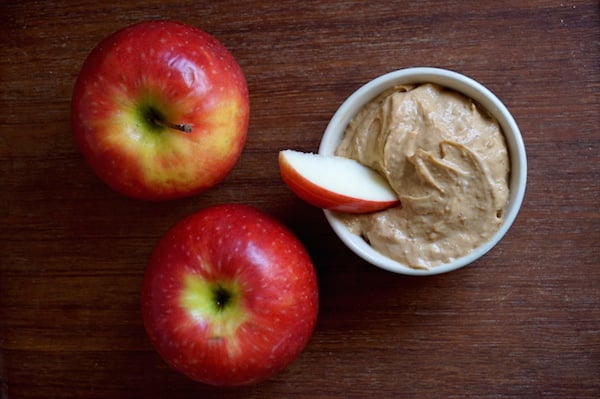 Print
Healthy Peanut Butter Shmears
1/2 cup

creamy all-natural peanut butter

1/2 cup

plain Greek yogurt (Fiddlehead Dairy's Greek Yogurt is delicious…)

1/4 cup

canned light coconut milk

2 tablespoons

clear raw honey
Instructions
Mix all ingredients together until well blended. Serve with slices of Pink Lady® apples, or any of your favorite apples or bananas.
SaveSave