This past June, I had the chance to explore a very old Pennsylvania cookbook. It wasn't a mass-produced volume, but, rather a personal one, assembled recipe by recipe over a lifetime, starting during the harvest season of 1887. The pages of this leather-bound cookbook were delicate and crumbling. The recipes were mostly handwritten, in a script that grew shakier toward the end of the book. A whole life was there, measured out across hearty dinners and delicate desserts.

It was the work of a woman named Lizzie S. Scott, about whom not much seems to be known except that she was an attentive cook who lived in Germantown and was part of the Mannerback family, famous for their work as silversmiths. I shared Lizzie Scott's recipe for spiced peaches here, after digging through her cookbook at the Berks History Center's Research Library.

I love to think of the ways that recipes mark our days and seasons, as they did for this woman over 130 years ago. The holiday season always has me reaching for favorite recipes (most recently, my mother-in-law's amazing recipe for gingersnaps, which I will be sure to share with you sometime!). And of course the new year has me thinking about healthy new recipes I can try.

What recipes have you tried this year? This week, I decided to see which recipes from our blog have been the most popular this year. Perhaps they are some that you have tried yourself, or maybe they are ones you might want to try in 2019. Either way, take a look at these 10 recipes that were trending in 2018, and be sure to dig around for others. We have over 200 recipes on our blog!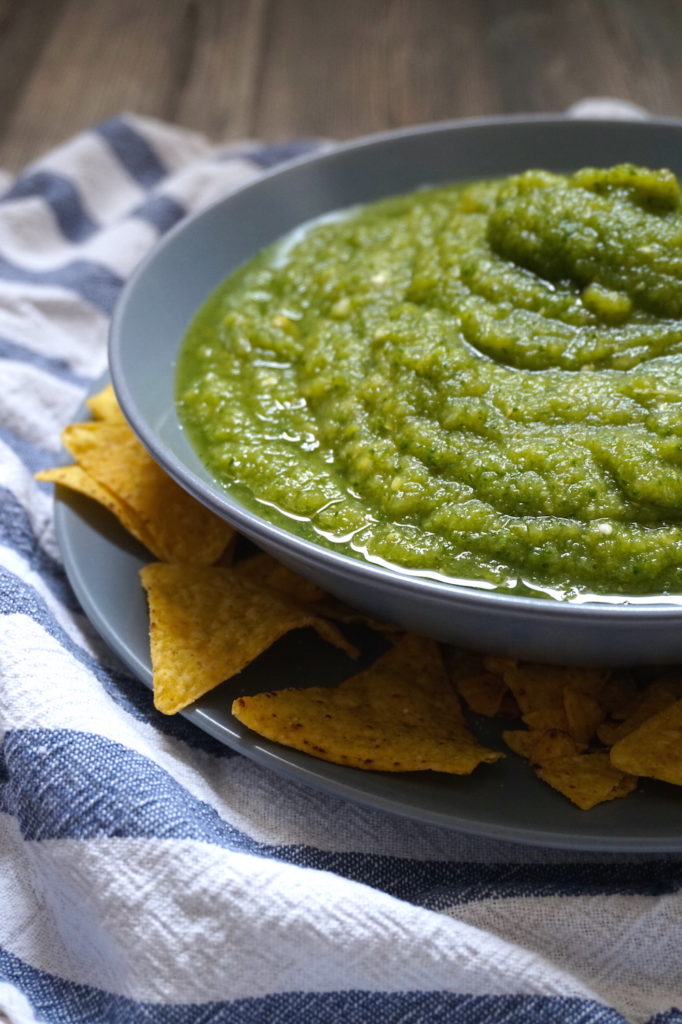 An easy way to use up a heap of green tomatoes is to make Salsa Verde. Traditionally, Mexican salsa verde uses green tomatillos, but some recipes substitute green tomatoes.
This salsa is great on its own or spread on quesadillas.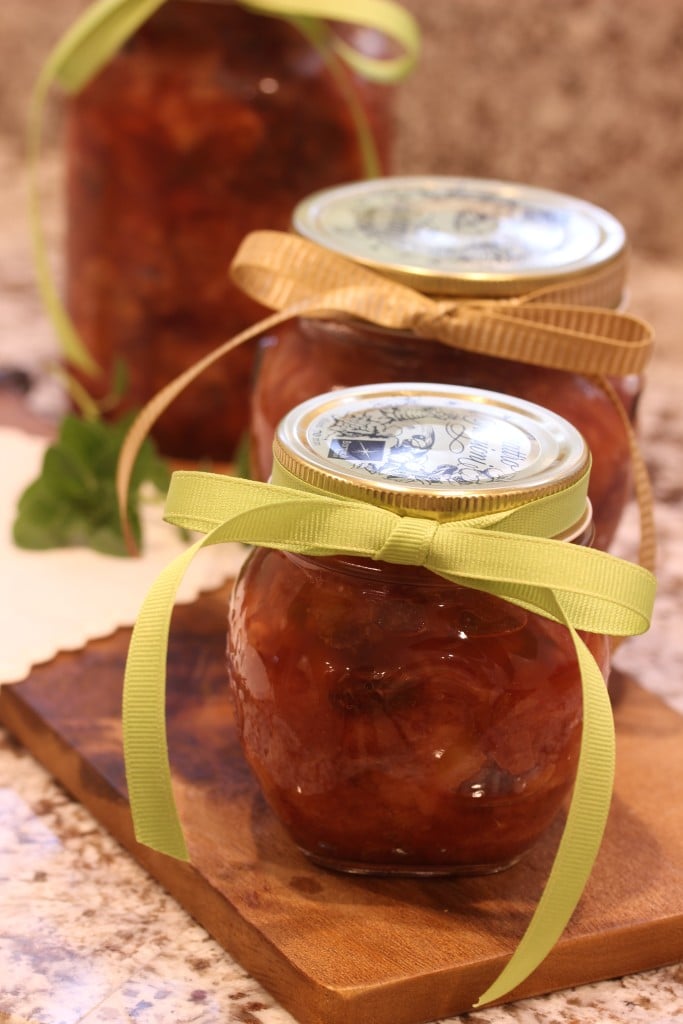 This recipes comes from our blogger Susan Edelman, who says: "Chutney recipes abound with many different fruits and ingredients. The sky's the limit! I came up with the following. I can't say any one recipe I found on the internet for crabapple chutney especially inspired me. I used a freestyle approach, and you can too! Feel especially free to use fresh herbs from your garden. They complement the crabapples nicely. I used sage in my recipe, although I might have tried oregano, rosemary or marjoram." She says this recipe makes an excellent accompaniment to any meat, pork or poultry especially.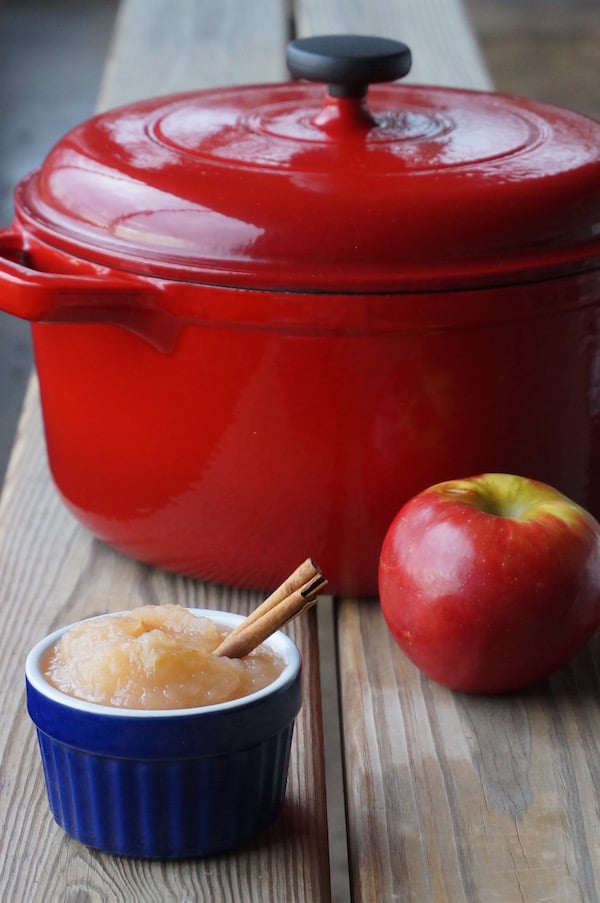 Weaver's Orchard Events Coordinator Vonda Stoltzfus says that when she makes applesauce she uses a simple equation: "One kind for texture, one for flavor, one for color." This recipe uses Golden Delicious for texture and sweet apple flavor, plus Stayman for color.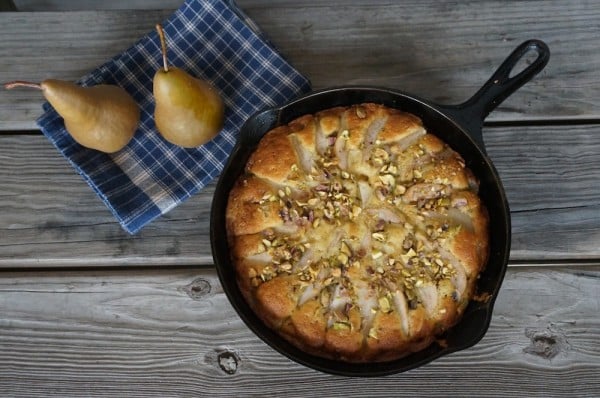 This is a recipe my mother shared on the Weaver's blog. She says, "For this rich and tasty cake, I use Bosc pears because they retain their shape and texture better than some other varieties. I make it in my mother's cast iron skillet, which she passed on to me when she purchased new lightweight cookware. Just bringing out that heavy old pan conjures up all kinds of memories. She used it for everything, from bacon and eggs to baking cakes. You can bake this in any pan, but the cast iron skillet gives it a warm, homey look on a chilly fall day."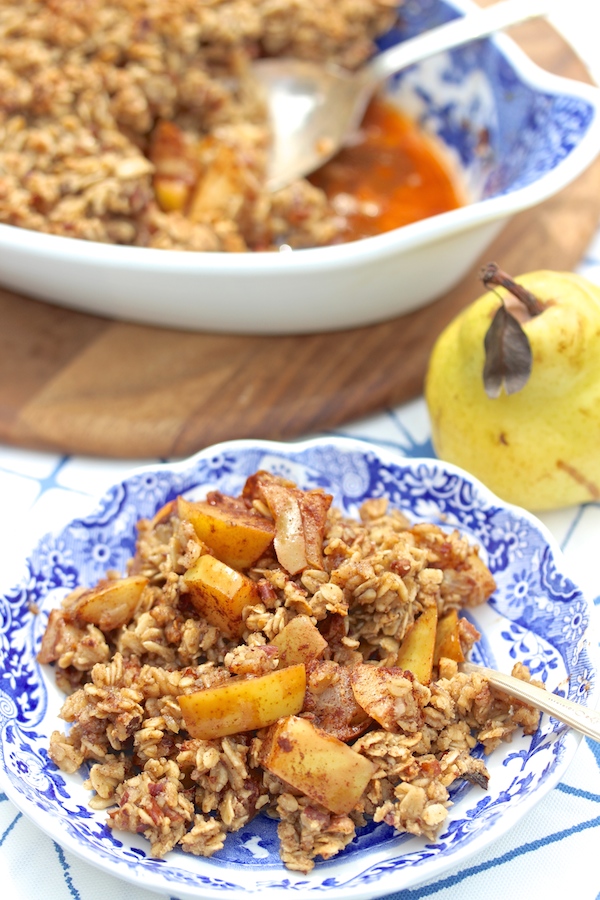 Here is our blogger Susan Edelman's handiwork again! She fearlessly tested out three different kinds of classic pear recipes: pear crisp, pear crumble, and pear cobbler. And each of these recipes is vegan!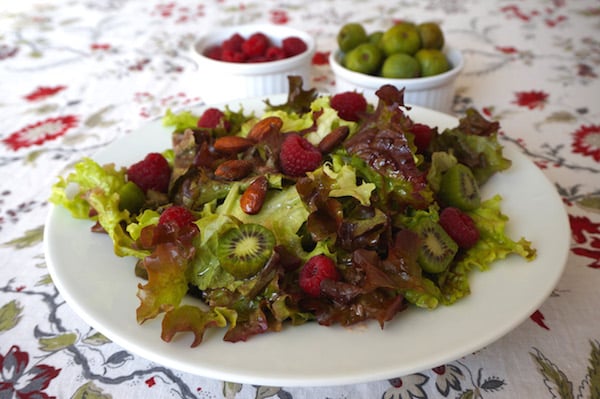 Kiwiberries are not in season right now, but be sure to bookmark this recipe and then pick your own kiwiberries at our orchard. The season usually lasts from mid-September to late October or early November. You can also find them in the market during that time. In the meantime, regular kiwi fruit will work for this recipe too.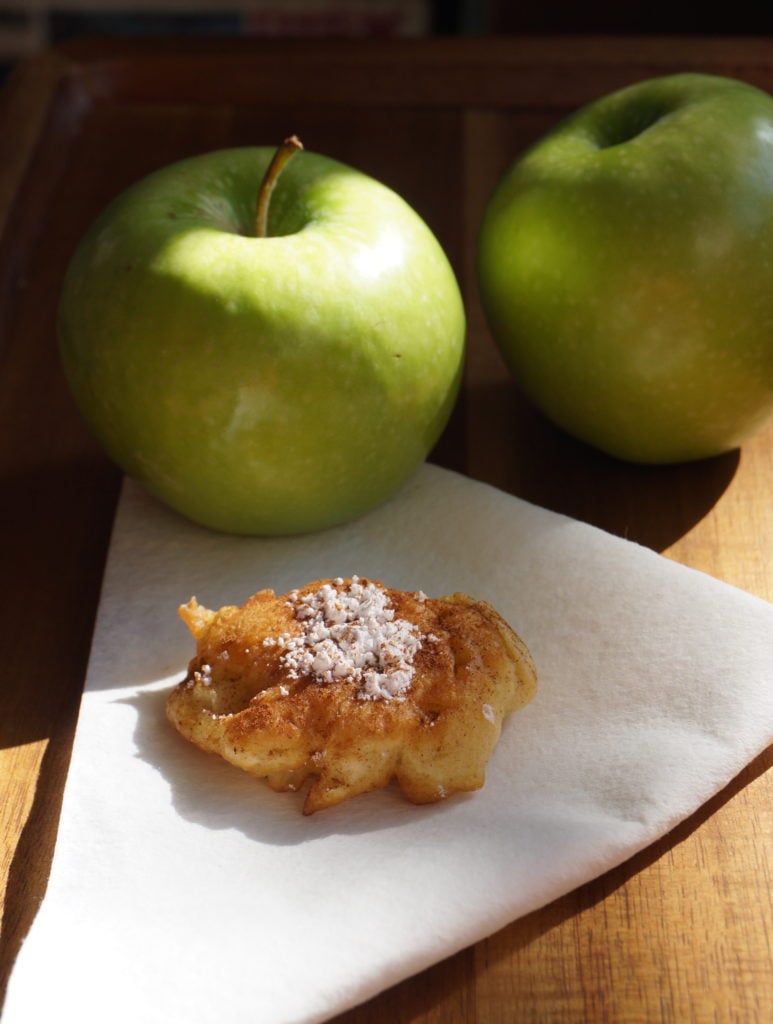 These easy apple fritters taste like yeast donuts, but they don't take as long to make since it's baking powder, rather than yeast, that makes them rise. They have a pleasant fresh apple flavor. The apples get soft and warm, but not as soft as they would in a pie.
8. Apple Dumplings – 2 Ways

There are at least two kinds of apple dumplings. For the first kind,  a sweet dough is smothered with a sweet sauce reminiscent of apple pie filling. (Get that recipe here.) For the second, the dough gets wrapped around a whole apple (peeled and cored) and then soaked in a sweet applesauce. (Get that recipe here.)

It's going to be a late Easter in 2019, which will provide some time to think about recipes. Bookmark this popular set of recipes in advance so that the kids at your celebration will feel very welcome!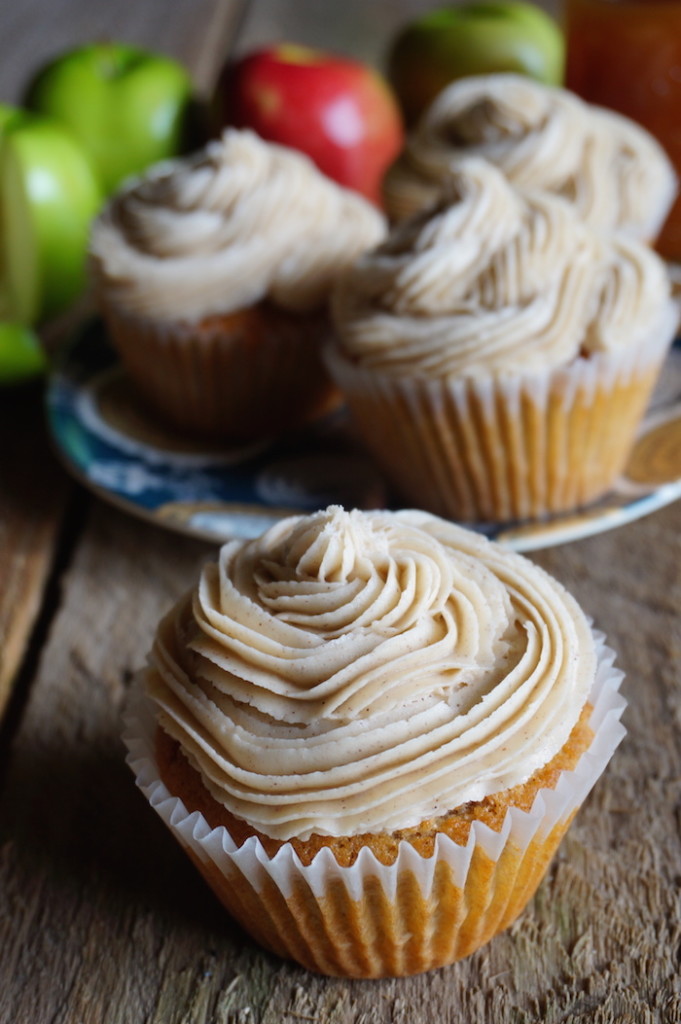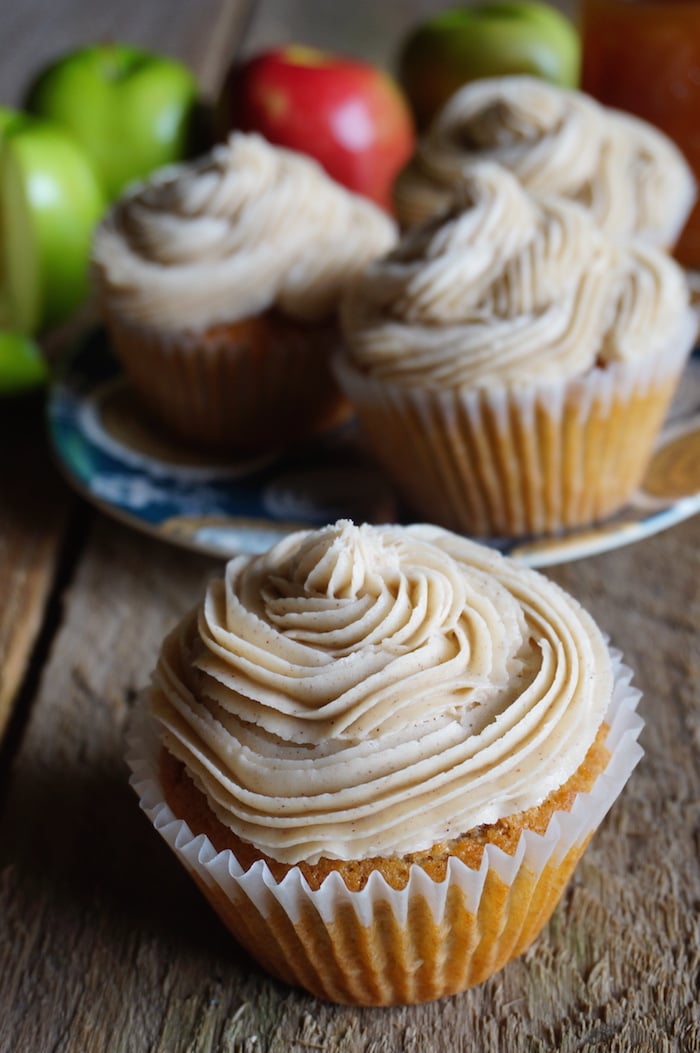 This recipe comes from Weaver's Orchard customer Jolene Shank. She says she was inspired by the autumn season: "Fall has always been a favorite time for me. Something about the falling leaves just brings me happiness."
And her cider cupcakes, beginning with a brown sugar cinnamon buttercream, have a similar effect on those who've tried the sweet treats.