It's kiwiberry season!  I nearly jumped for joy when I saw the first of these sweet and tasty green berries on the shelf for the first time this fall. Kiwiberry harvest begins in early to mid-September and continues through late October or early November, so thankfully these delightful snacks are available for close to two months a year.
Why am I so crazy about kiwiberries? Here are my top 5 reasons: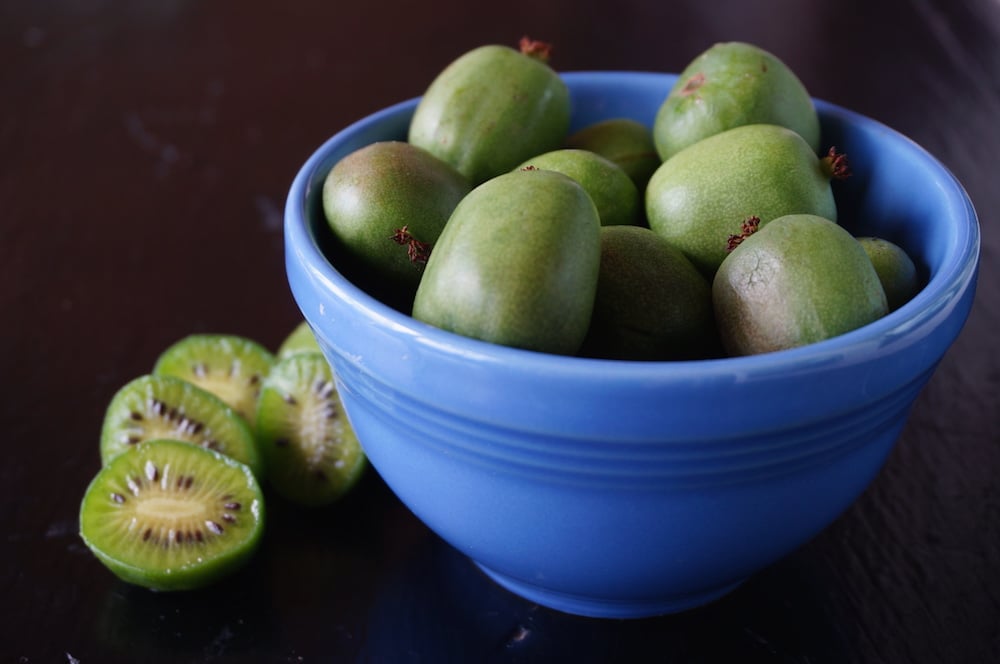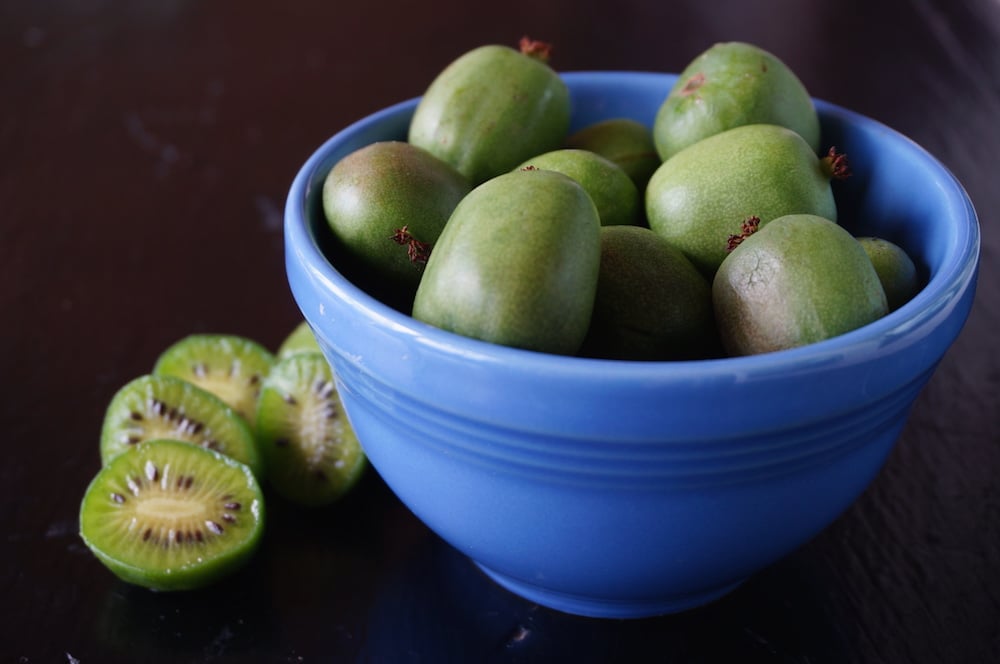 They are deliciously sweet, and make the perfect little snack. While I love using kiwiberries in recipes, honestly, they hardly last beyond snack time, so it's rare to have a chance to cook with them! When I do cook with them, though, one of my favorite recipes is Kiwiberry Mint Chip "Nice" Cream from Tracey Rezapour of Keepin' it Real. We came across her recipe on her website when we were considering asking her to be a presenter at our cooking classes. I tried the recipe to see if it would be something I thought the participants would enjoy and was overwhelmed with how amazing it was! Who knew that blended fruit and avocado and fresh mint could make such a creamy, refreshing treat? This recipe is reason enough to freeze kiwiberries to have on hand all year! Also, since red raspberries and kiwiberries are in season at the same time, it seemed fitting to make a second recipe: a salad with both of these berries. See below for that recipe, a variation of a recipe we shared in our cookbook.
They pack all the flavor of a kiwi into a bite-size berry – and best of all, there's no need to peel them! The skin isn't fuzzy like a kiwi; instead it's soft and sweet so that the whole berry can be popped into your mouth.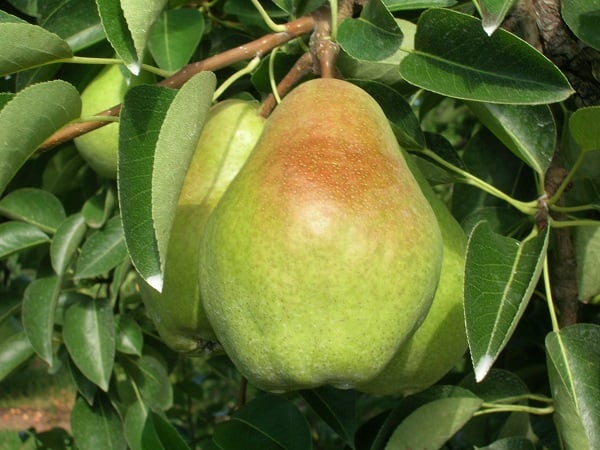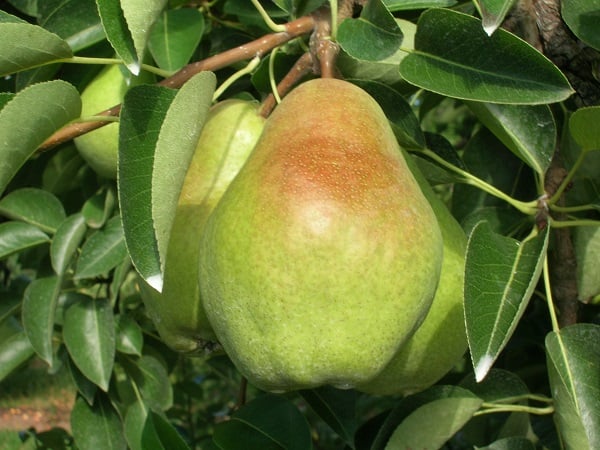 When it's kiwiberry season, I can gladly put away my fiber supplements. In fact, a few years ago my sister-in-law, a general practice doctor, told me that I could forgo fiber supplements if I committed to eating a kiwi or a pear every day. Kiwiberries are just as packed with fiber as kiwis. According to Kiwiberry.com, kiwiberries are a good source of soluble, insoluble and dietary fiber. Soluble fiber guards against heart disease while insoluble fiber prevents constipation and reduces risk of some cancers and diverticulitis. When it's fall at Weaver's Orchard with kiwiberries and my favorite crunchy pears like Bosc and Asian pears in season, I know I can say goodbye to that nasty chalky fiber supplement and embrace fall fruits instead!*Note: although extra fiber is a good thing, just be aware of how many kiwiberries you and your kids are eating – otherwise you might be fighting over the bathroom. 🙂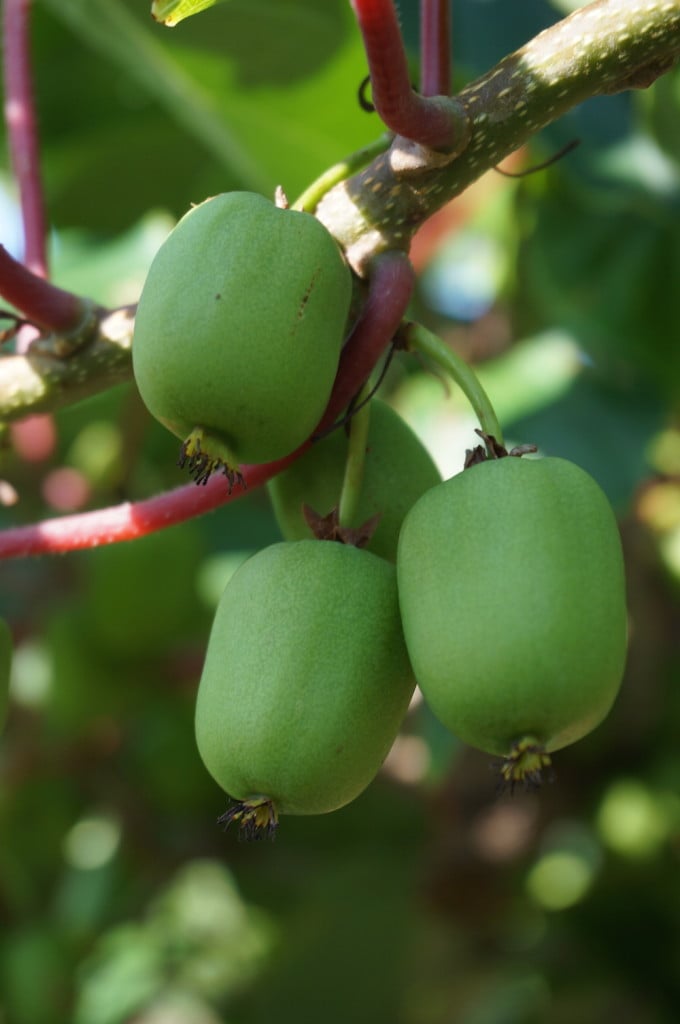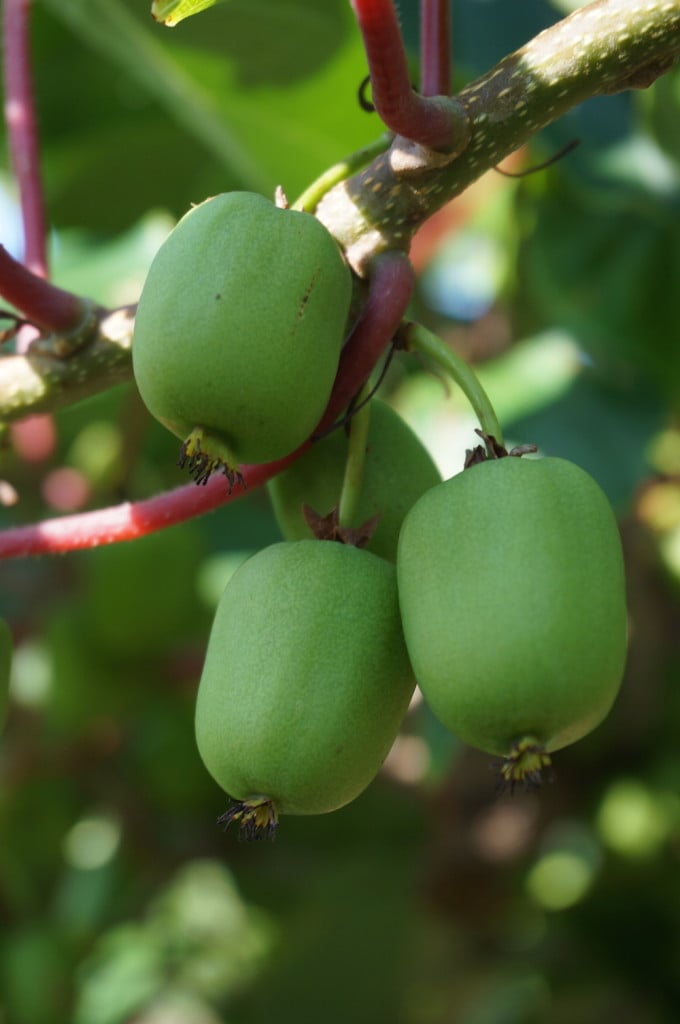 This nutritional powerhouse is considered a super fruit! With immune-boosting nutrients like vitamins C, B6, zinc, snack on kiwiberries this fall to head off cold and flu season. Per ounce, kiwiberries have more potassium than bananas, more vitamin C than citrus, more vitamin E than avocadoes and more vitamin B6 than spinach. They're also a great alternative to dairy for a low-fat calcium source. Additionally, kiwiberries are a source of vitamins A and B6, carotenoids, manganese, magnesium, copper, selenium and chromium.
Packed with folate, iron and fiber, kiwiberries are the perfect food for pregnant women according to Kiwiberry.com. Folate (or folic acid) is one of the most important nutrients for fetal development early on in pregnancy. In the second and third trimesters of pregnancy, it's important for pregnant women to consume enough iron AND fiber. Iron is needed as your blood supply increases, yet iron supplements often have constipating effects – and constipation is a frequent side effect of pregnancy as is. So the combination of iron and fiber makes kiwiberries an attractive choice for expectant mamas. As I'm in my second trimester of pregnancy, I'm finding this delicate nutritional balance to be challenging. Needless to say, I'm thankful for kiwiberry season.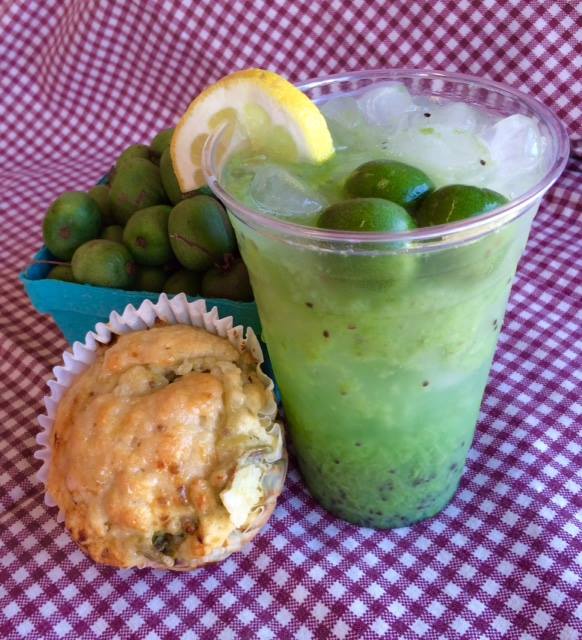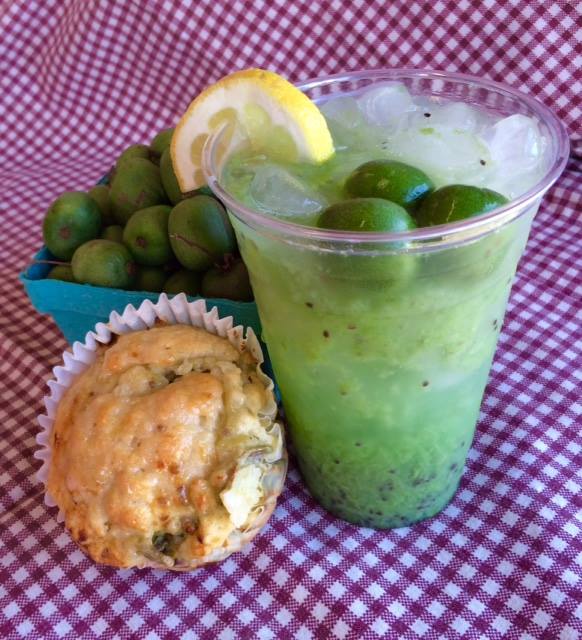 Stop by Kim's Cafe at Weaver's Orchard for some of their kiwiberry specialties like the ones pictured above and browse our blog for delicious recipes, including the kiwiberry mint chocolate chip "nice" cream made by one of our cooking class presenters this summer.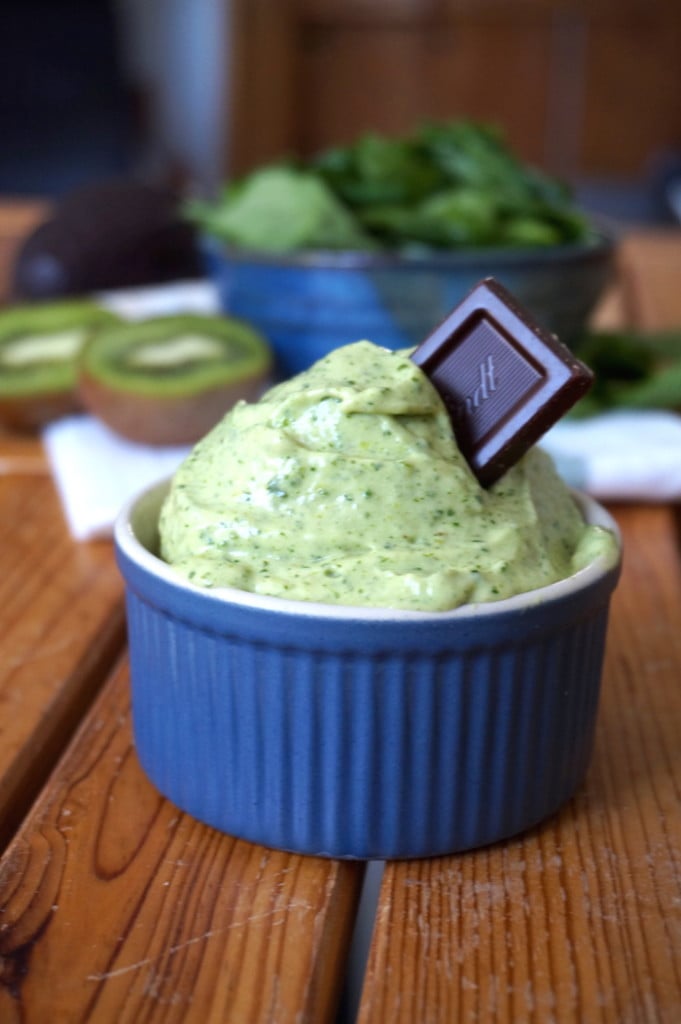 And try this delicious Kiwiberry Raspberry Salad recipe with our favorite honey vinaigrette from our Spinach Fruit Salad recipe.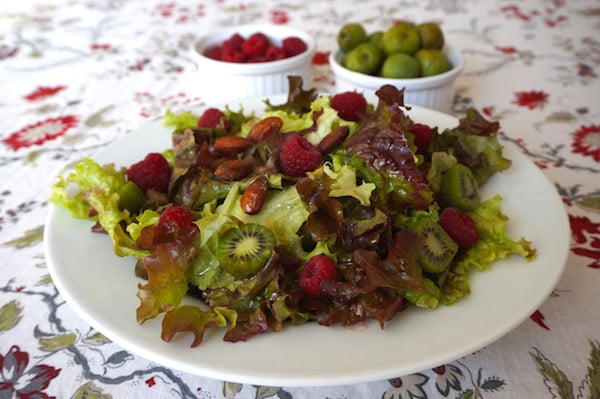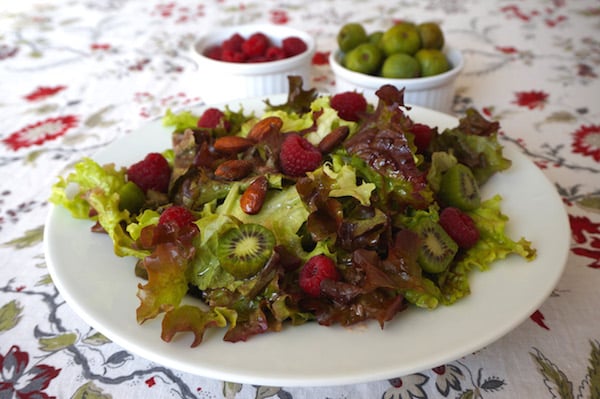 Print
Kiwiberry Raspberry Salad
Kiwiberry Raspberry Salad Recipe Type : Salad Author: Weaver's Orchard Prep time: 15 mins Total time: 15 mins Serves: 6
1

head green leaf lettuce

1/2 pint

red raspberries

1/2 pint

kiwiberries

2/3 cup

almonds, whole, chopped or slivered
Your favorite vinaigrette, to taste
Instructions
Wash lettuce thoroughly in a salad spinner. Gently rinse kiwiberries and raspberries.
Remove the slightly fuzzy ends of the kiwiberries (if still attached.) Cut kiwiberries in half.
In a sautée pan with a little bit of oil over medium heat, lightly toast the almonds. Remove from heat as soon as they begin to toast, being careful not to burn them.
Toss all ingredients together and serve with your favorite vinaigrette, or use the honey vinaigrette recipe from our Spinach Fruit Salad recipe.