It's applesauce season. On wintry days, you can't beat the taste of warm applesauce or the smell of simmering apples filling the kitchen.
But before making applesauce, an important question faces you: which apple varieties should you use? Your choices are numerous. After all, Weaver's has quite a few varieties in the farm market right now!
Weaver's Orchard Events Coordinator Vonda Stolzfus says she uses a simple equation: "One kind for texture, one for flavor, one for color."
Which apples yield the best texture, flavor and color? Dwayne Musser, Farm Market Manager, jokes that if you ask six different people, you'll get eight different answers.
Earlier this week, Weaver's employees taste-tested five kinds of applesauce, each made purely from one kind of apple. We sampled Fuji, Golden Delicious, Stayman, Granny Smith and Pink Lady®, naming our candidates for upcoming batches of Weaver's own applesauce.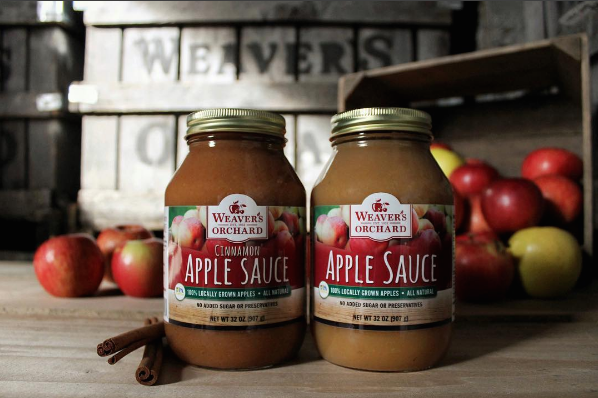 When it came to "one for color," pink Stayman applesauce really stood out. Any applesauce made with a red apple will yield a pink applesauce if you leave the skin on, and since Stayman is such a dark red apple, it it's a good choice for a pink-hued applesauce.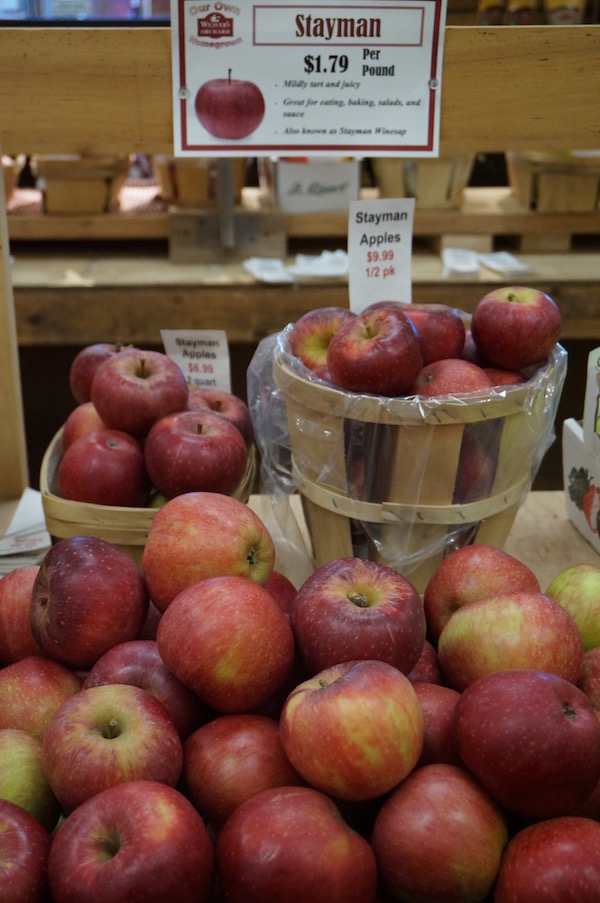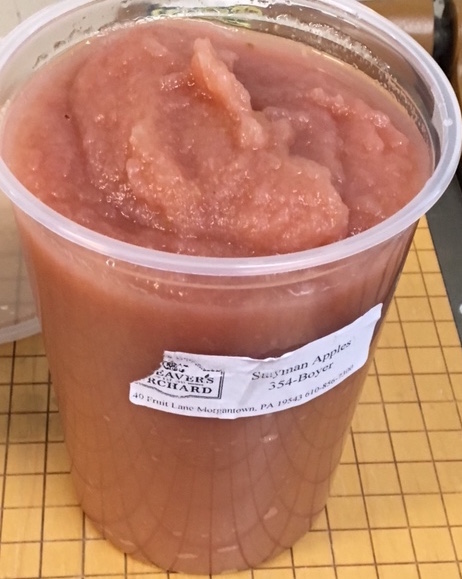 How about one for texture? Golden Delicious won the day here. It was smooth without being watery and dense without being too chunky.
And flavor? This is important. If you choose the right apples, you don't even need to add sugar. I expected Fuji, my favorite apple, to win the most votes. But in the end, Golden Delicious did. Applesauce made with 100% Golden Delicious was sweet, complex, and tasted just like biting into a fresh apple.
So, we found that if you use Golden Delicious, you only need two kinds of apples: one for color, and one that works for both texture and sweet apple flavor.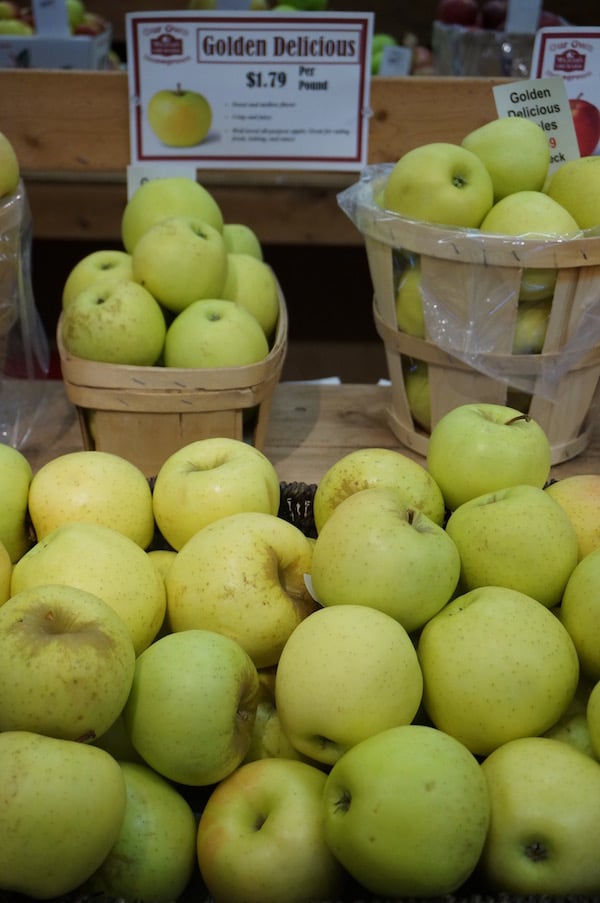 I recently made a batch of Stayman-Golden Delicious sauce, leaving the skin on the Stayman to give the applesauce a slight blush.
Here's the recipe, and here's to afternoons in warm kitchens, with the aroma of apples surrounding us!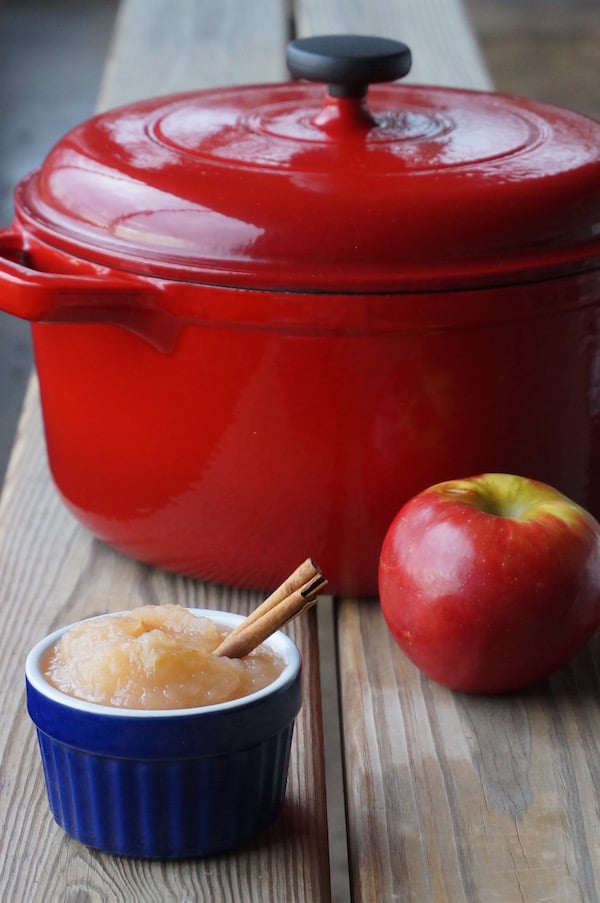 Print
Stayman-Golden Delicious Applesauce
4

Golden Delicious apples, peeled
Instructions
Wash apples well.
Combine apples and water and bring to a boil, then cover and simmer for 20-30 minutes, until apples are soft and mashable.
Uncover and simmer about 12 minutes until liquid evaporates. Mash the apples well with a fork.
Stir in cinnamon.
Cool before serving.