Whenever I think of crabapples…
Wait a minute. Let me back up.
I hardly ever think of crabapples.
Nevertheless, there are times when crabapples briefly cross my mind, and when they do, I think of ornamental, flowering crabapple trees. We had two such trees in my yard when I was little. I remember these blooming spectacularly in the spring, and the rest of the time shedding small, cherry-like berries, which fell all around and rotted in the grass. My parents told me not to eat them in the parental way parents are always warning you not to eat things it never crossed your mind to eat in the first place.
It turns out, though, a person CAN eat crabapples, but the smaller variety is sour and not very palatable. You can be sure the cultivated crabapples you find this time of year at the Weaver's Orchard farm market are edible and quite palatable too! These are larger, but are only about an inch-and-a-quarter in diameter at most.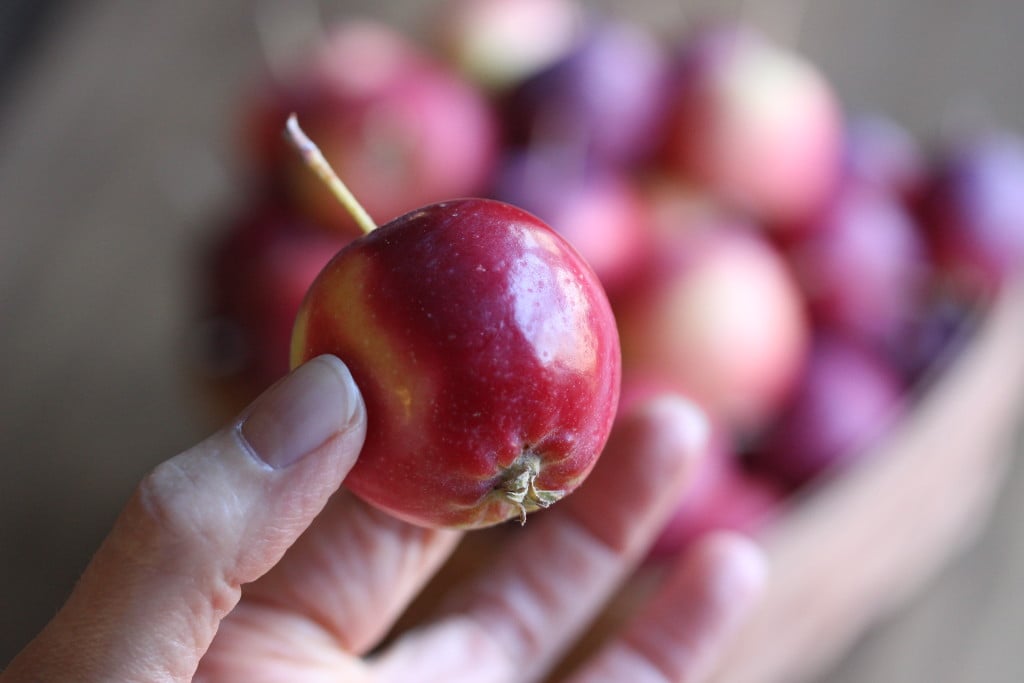 I brought home two quarts and set my heart on crabapple chutney!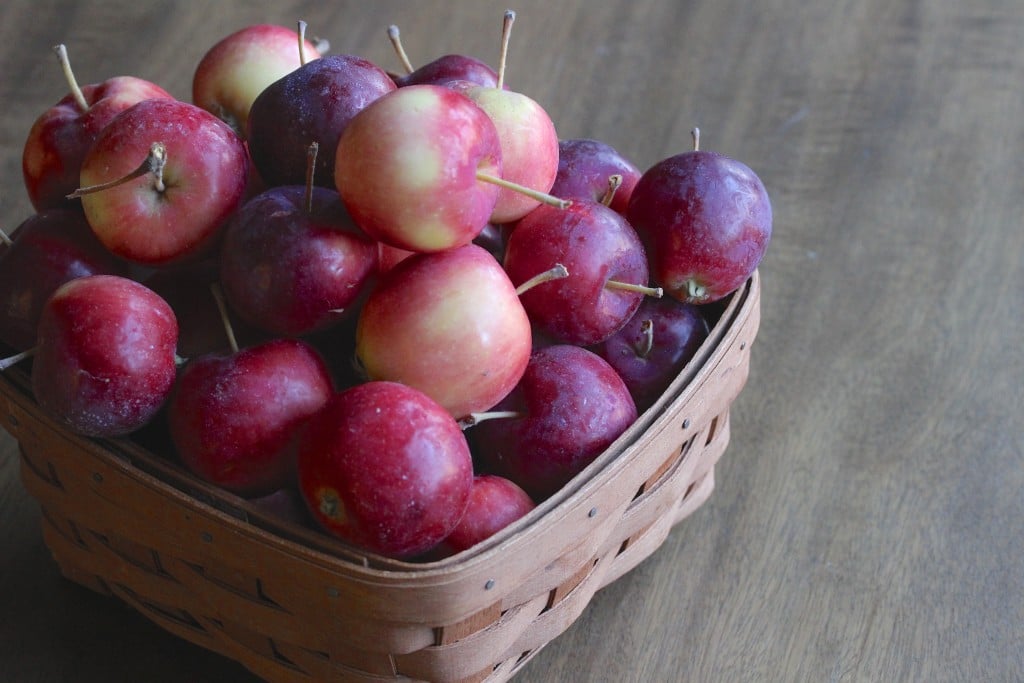 I wanted to use my slow cooker, because that seemed the easiest way to allow things to cook a long time without babysitting.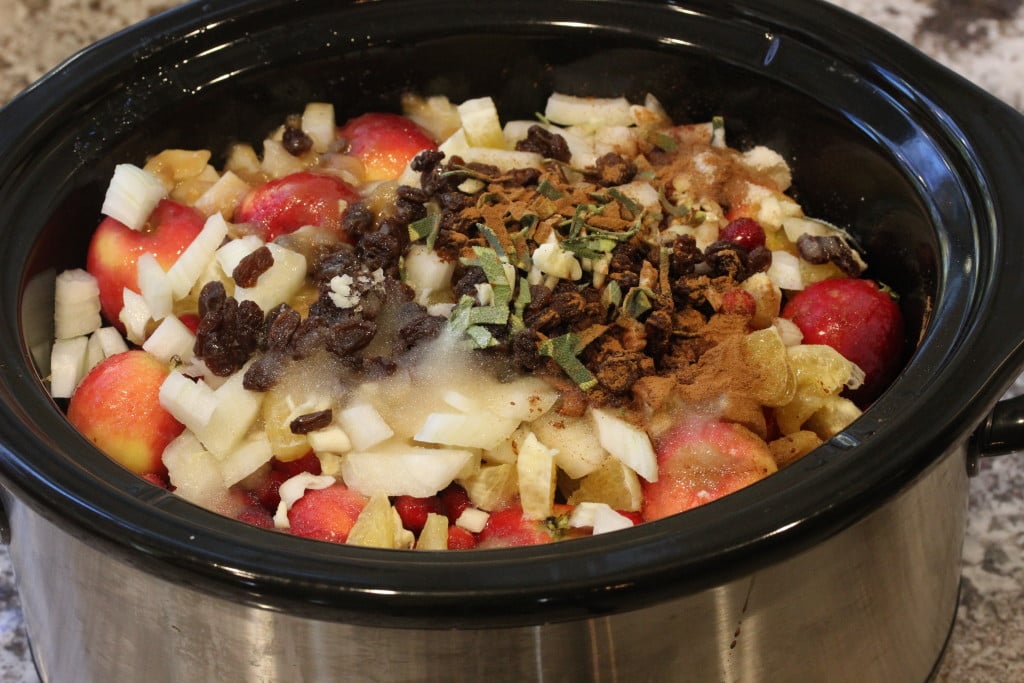 In my search for a recipe, I came across a writer who recommended throwing whole crabapples–minus stem–into the slow cooker. She was unable to detect the core after cooking. I, on the other hand, do not recommend such a method. I advise making a conical cut at the stem side and another at the blossom side, removing stem and blossom and at least part of the core with each cut. The very inside core will remain–you won't notice it as you would with a regular apple–and you may leave the skins on.
Chutney recipes abound with many different fruits and ingredients. The sky's the limit!  I came up with the following. I can't say any one recipe I found on the internet for crabapple chutney especially inspired me. I used a freestyle approach, and you can too! Feel especially free to use fresh herbs from your garden. They complement the crabapples nicely. I used sage in my recipe, although I might have tried oregano, rosemary or marjoram.
Print
Crabapple Chutney
Author:
Yield:

6

-

8

cups

1

x
2 quarts

of fresh crabapples, stem and blossom removed (skins on)

2 cups

fresh cranberries, rinsed

1 teaspoon

orange zest

1

orange, juiced

1 cup

raisins

1

onion, diced

2

garlic cloves, peeled and minced

1 cup

brown sugar

1 cup

granulated sugar

1 cup

water

1 cup

apple cider vinegar

1 tablespoon

fresh sage, snipped

One teaspoon

cinnamon
Instructions
Place all the ingredients in a slow cooker, stir and cook on low for about 6 hours.
Once cooked, using a potato masher or fork, mash and stir everything until the crabapples are broken apart and everything is incorporated.
Cool completely and refrigerate for up to three weeks. You may freeze the chutney for up to six months.
This makes an excellent accompaniment to any meat, pork or poultry especially.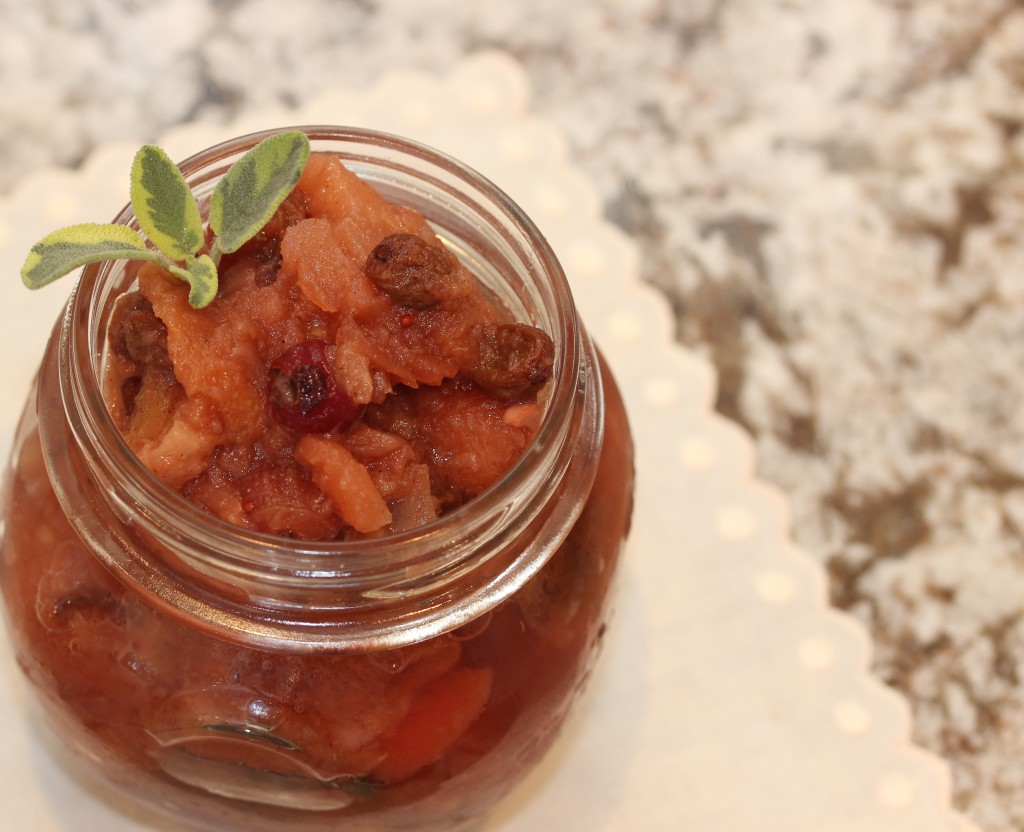 I am not a meat eater, and I like to serve mine on a thick slab of bread drizzled with a little olive oil and toasted under the broiler, chutney piled on top after the bread is toasted.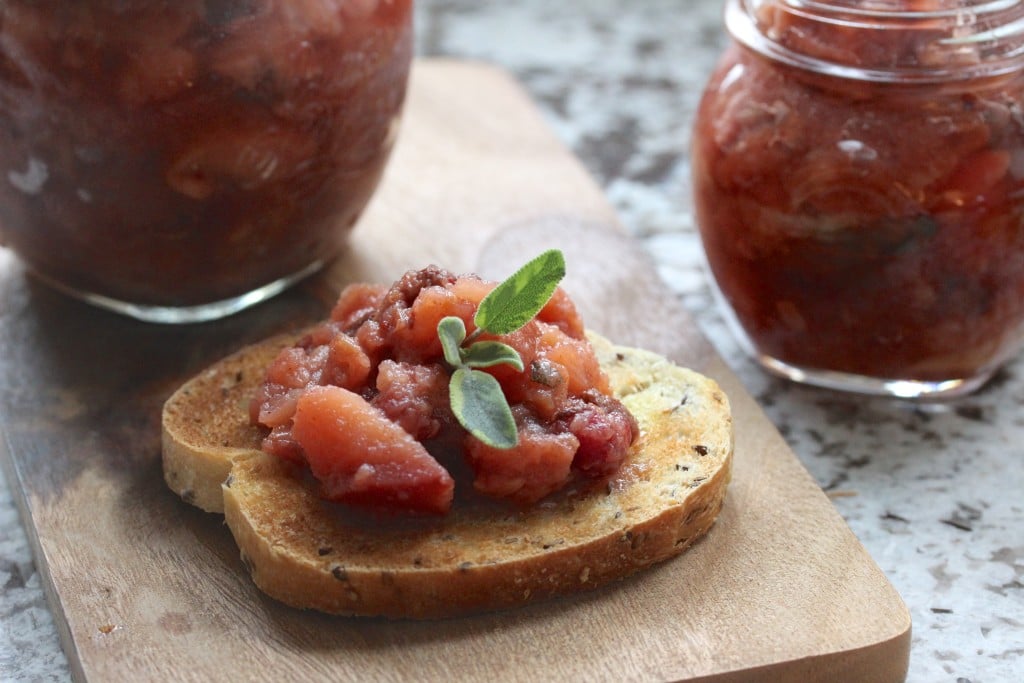 It makes an excellent alternative to cranberry sauce with Thanksgiving turkey! Bring a jar as a hostess gift if you are not cooking. (Be sure to keep the jars refrigerated.)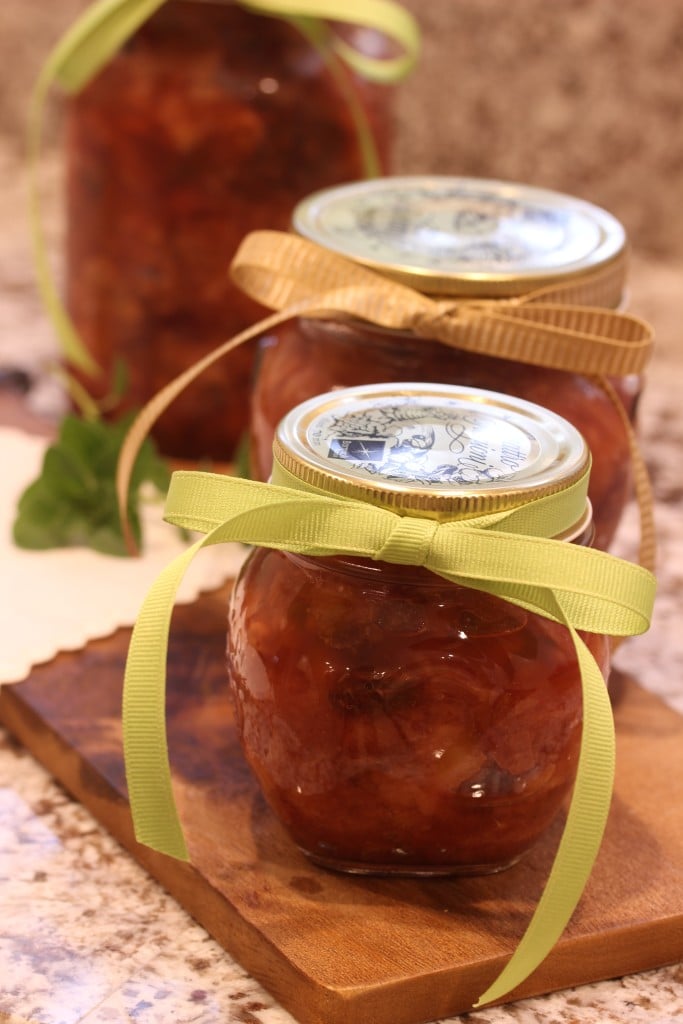 And by all means, think crabapple!