Quiz time. What's the first crop we harvest at Weaver's Orchard? You might be thinking strawberries. And if so, you'd be correct that strawberries are the first crop available for pick-your-own. But before pick-your-own opens at the end of May, we harvest our own homegrown asparagus. It's available right now, and our market manager Dwayne Musser says that it is beautiful!
Since we grow our own asparagus, we have no shortage of recipes for using it. Here are five of our favorites.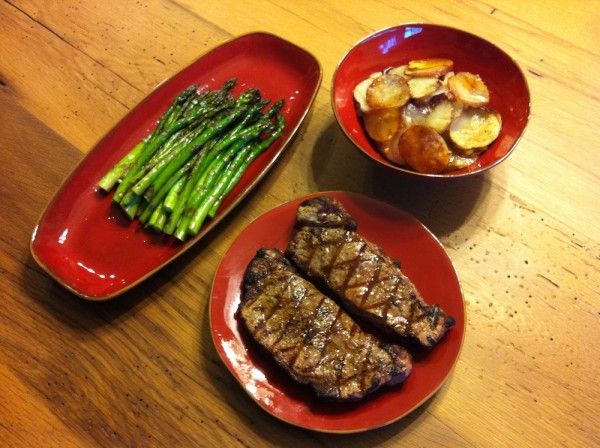 Catch those warm spring days while you can and use them to grill outside. It's easy to grill asparagus alongside your main dish!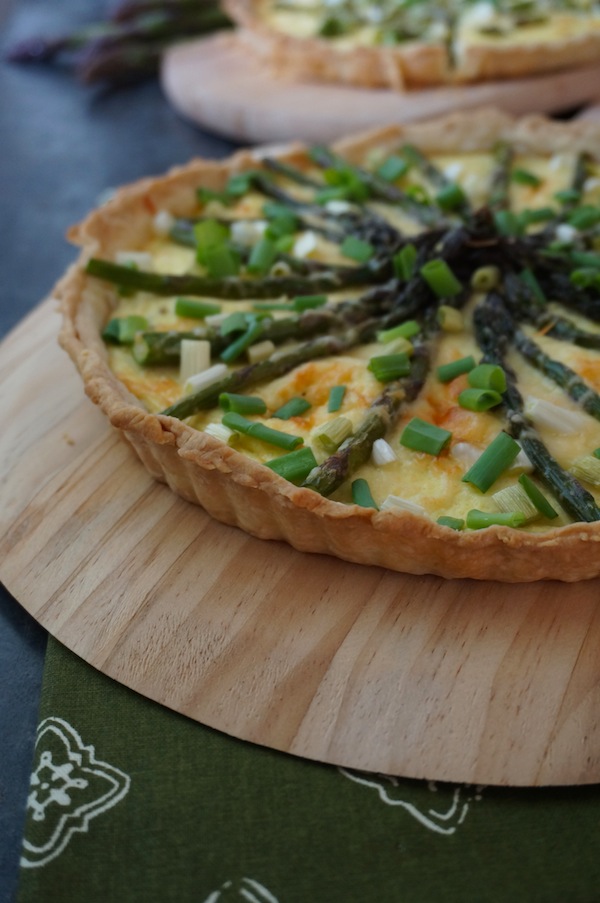 Just 15 minutes of prep results in this stunning, healthy quiche. It's perfect to bring to a brunch or even to enjoy for dinner!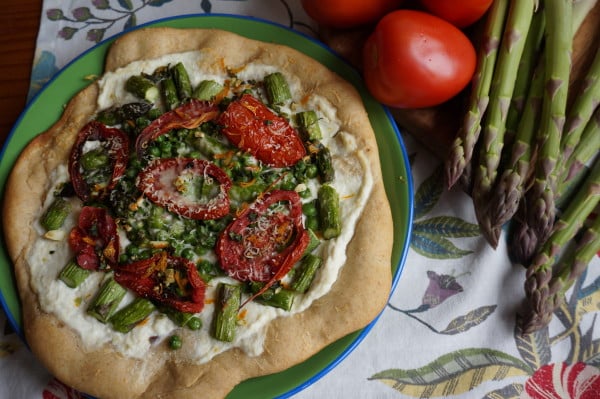 In addition to the delicate asparagus and sweet sun dried tomatoes, watercress gremolata lends its flavor to this meal.  Gremolata is an herb mixture like a pesto or chimichurri, classically made with parsley, lemon zest and garlic.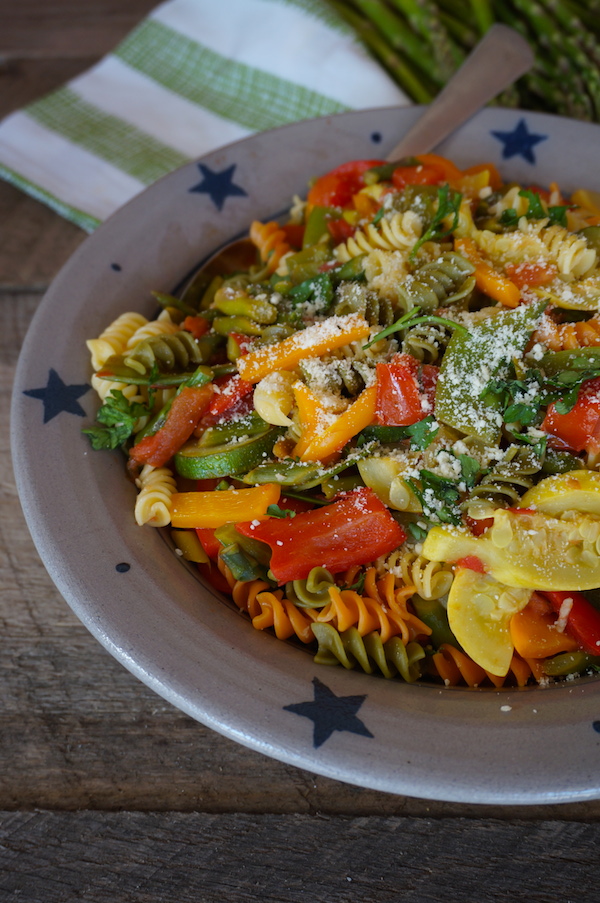 This incredibly tasty recipe is packed with veggies: asparagus, bell peppers, two kinds of summer squash, and snow peas.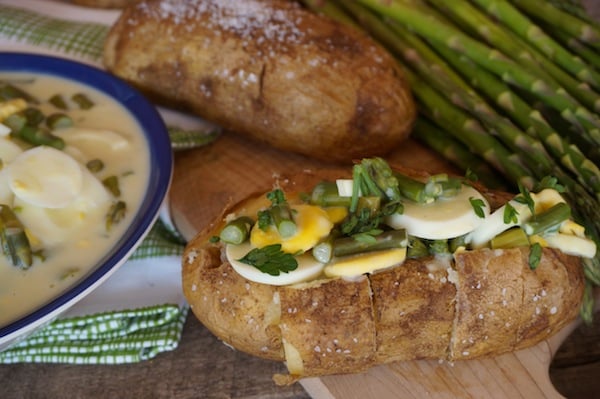 A simple, flavorful recipe from the Weaver family!
And a New One: Penne Pasta with Asparagus Cream Sauce
And since we're asparagus aficionados around here, let me add one more to our list: an Italian recipe for asparagus cream sauce, inspired by food blogger Jacqui Debono's recipe for an Italian asparagus pasta recipe from Northern Italy.
Asparagus is a common ingredient in Italian recipes since in Italy, as in parts of the U.S., this vegetable "heralds the beginning of spring," according to the site Great Italian Chefs.
In Italy, you can even forage for wild asparagus. Maybe someday I will have the chance to visit the country my immigrant ancestors came from. If I do, I'll be sure to do some foraging! Until then, I will enjoy asparagus from local markets in some tried-and-true asparagus dishes like Jacqui's.
I'm always a little nervous trying a new recipe, especially when modifying it. I wondered if the spinach and asparagus flavors would meld well. They sure do! The creamy sauce ties all the flavors together. Even my husband who (horrors) is not fan of asparagus, commented on how good this was.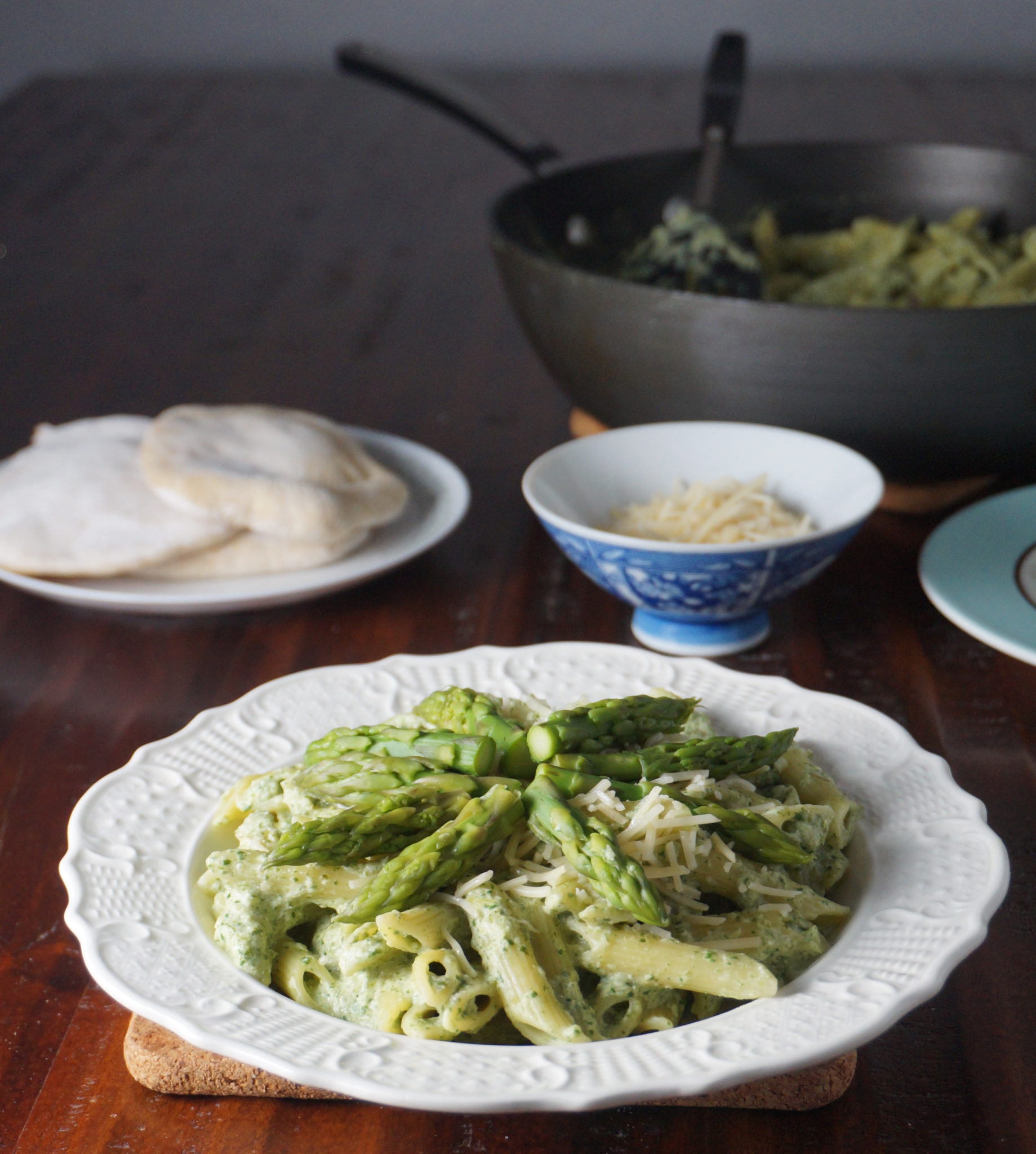 Print
Penne with Asparagus Cream Sauce
Penne with Asparagus Cream Sauce Recipe Type : Main Dish Cuisine: Italian Author: Weaver's Orchard Inspired by Jacqui Debono of The Pasta Project Note: The woody ends of the stalk can be washed and saved to make a tasty vegetable stock.
1

lb penne pasta

2 tbsp

olive oil

1

lb fresh asparagus, washed and woody ends removed, cut in half

1

small red onion, finely chopped

1

–

2

garlic cloves, peeled and minced

1 1/2 cups

fresh spinach

8 ounces

cream cheese

1/4 cup

grated Parmesan
salt and pepper, to taste
Instructions
Cook the asparagus for 10 minutes in a big pot with a lot of salted water. When finished, drain but reserve the water to use for the pasta later. Separate the asparagus stems from the spears.
Heat 2 tablespoons olive oil in a skillet. Add garlic and onions and cook until onions are soft and translucent, about 5 minutes. Add spinach and cook until just wilted.
Begin cooking the pasta now, according to the package directions.
Add the onion and spinach mixture and the stalks of the asparagus to a food processor. Blend until smooth. Return this mixture to the skillet and, over low heat, add the cream cheese. Cook until melted. Once the mixture is smooth, combine it with the drained pasta.
Serve bowls of penne pasta with a handful of Parmesan, topped with the remaining asparagus spears.
Add salt and pepper to taste.