With pick-your-own strawberry season off to a good start this week, we've selected our top 10 favorite strawberry recipes and included a new one to pair with fresh berries!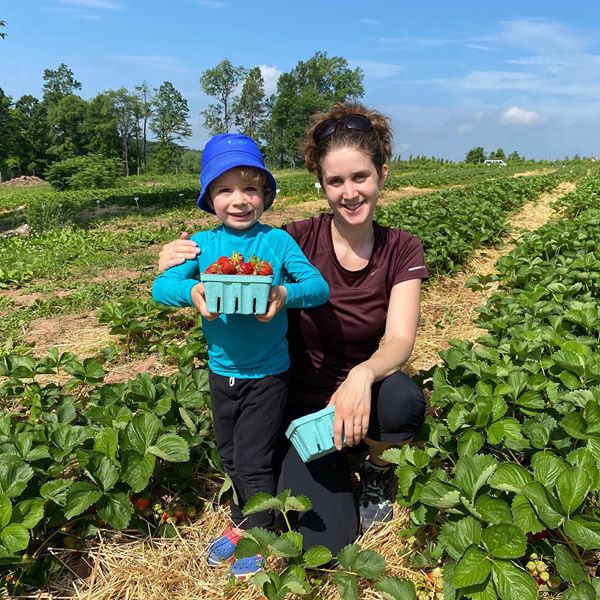 I was able to take my kids out to pick strawberries this morning, and my four-year-old has been begging me to make ice cream to go with the strawberries. My two favorite ice cream recipes are either plain vanilla served with fruit, or coffee ice cream. The coffee ice cream is an absolutely delicious substitute for afternoon coffee or tea (although it does have a few more calories than a standard cup of Joe!). Vanilla ice cream is always a hit, especially with real vanilla bean powder.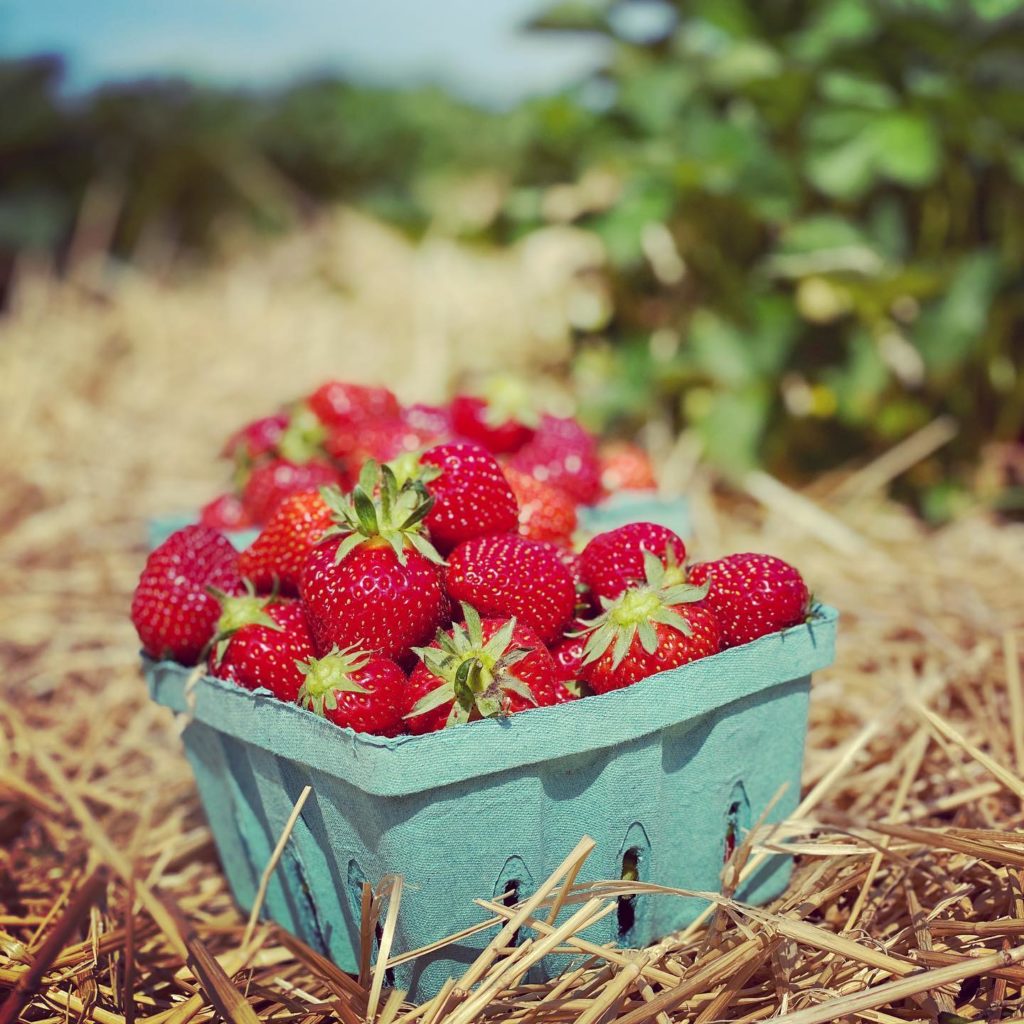 So, to make the vanilla ice cream, you'll need to plan ahead a little bit and freeze the bowl of the ice cream maker for 24 hours. (I just store the bowl of my ice cream maker in the freezer so that it's ready to go any time I want to use it.)
Then you'll need to mix the milk, cream, vanilla and sugar together, shake or stir well and keep it refrigerated for 2 hours prior to putting it in the ice cream maker. Then you just turn on the ice cream maker, pour in the milk mixture and let it churn for 15-20 minutes! For best results, freeze it right away before eating it… if you can wait!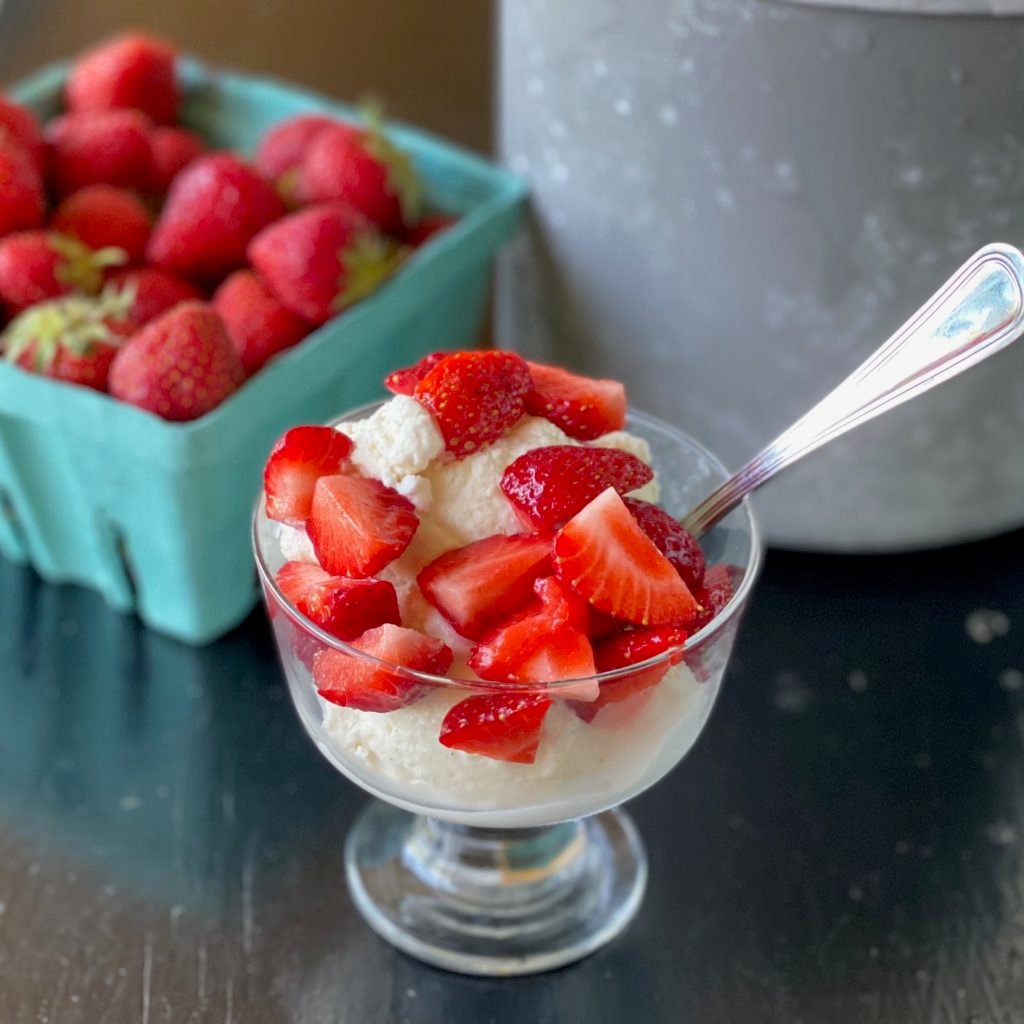 Print
Vanilla Ice Cream with Strawberries
Author:
Category:

Dessert
1 1/2 cups

milk

1 1/2 cups

heavy cream

3/4 cups

sugar

1 tsp

vanilla extract

1/2 tsp

vanilla bean powder or paste
Instructions
Freeze the bowl of an ice cream maker for 24 hours.
Mix ingredients together in a 1-quart jar. Shake well. Refrigerate two hours to allow the sugar to completely dissolve.
Turn on ice cream maker. Pour in milk mixture. Mix 15-20 minutes. Transfer mixture to a freezer-safe bowl for 2-4 more hours.
Serve with fresh berries and enjoy!
Here's a few of our favorite strawberry & cream recipes we've shared over the years.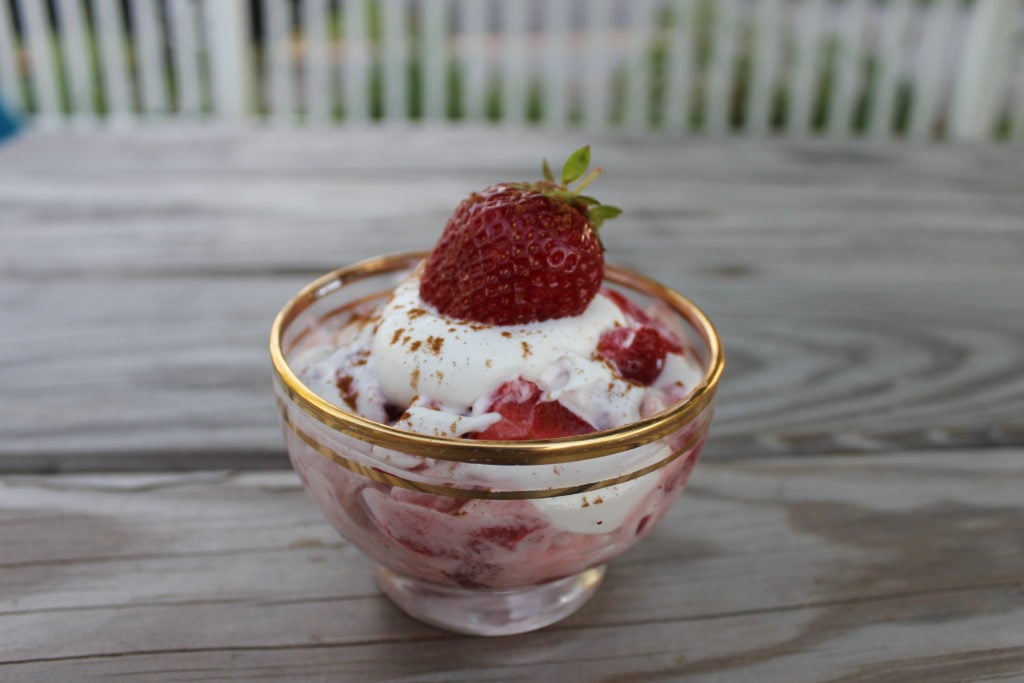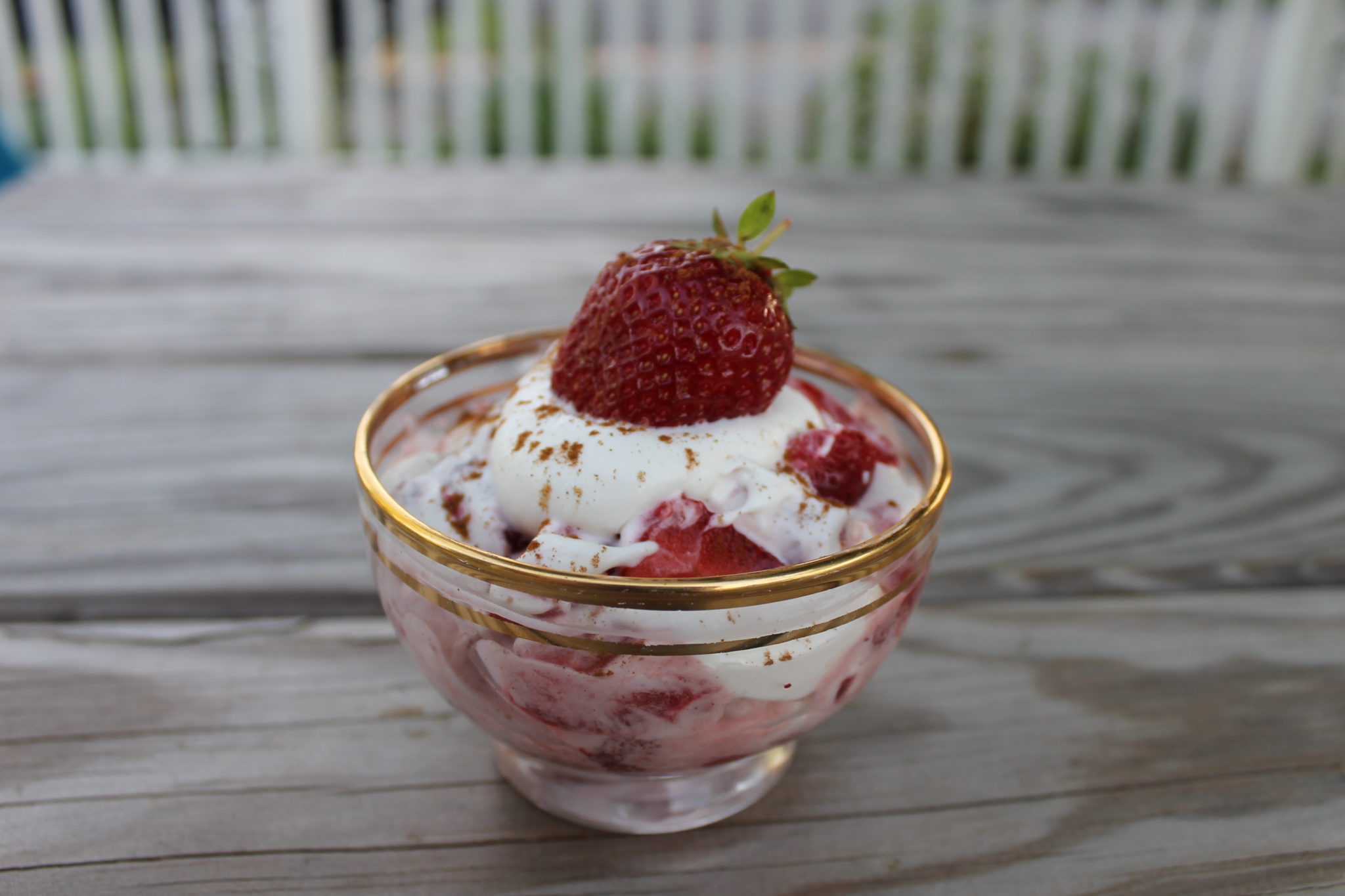 Fresas con crema is a simple, creamy strawberry treat, perfect for a summer day when you just want something quick and sweet. No need to heat the oven, and less time to wait for that first, delicious bite!
[button link="https://www.weaversorchard.com/fresas-con-crema/"]Get Fresas Con Crema Recipe[/button]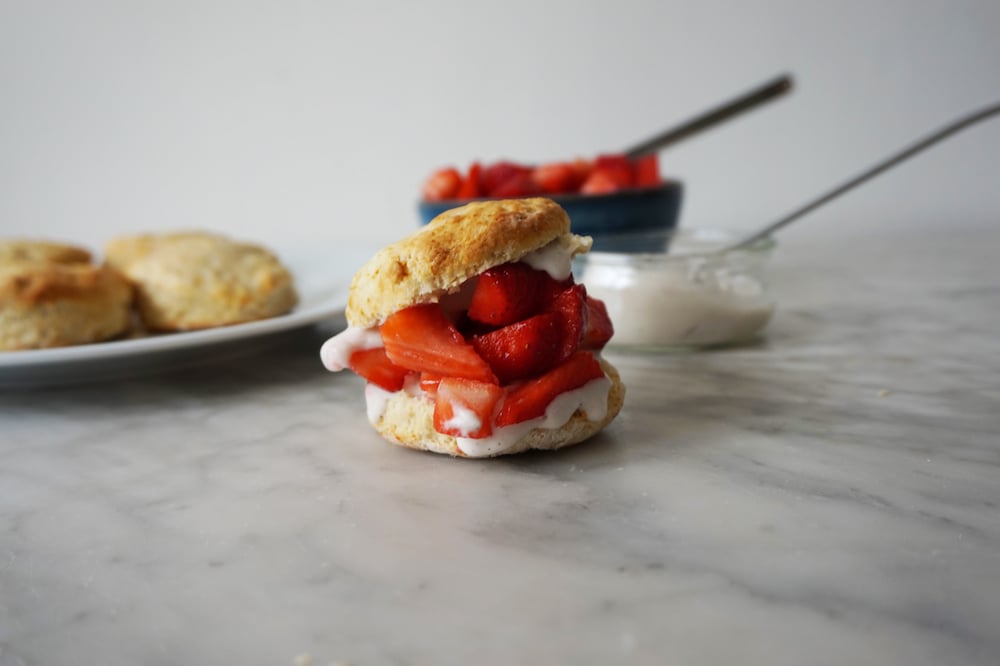 This recipe is completely dairy-free, calling for coconut milk, coconut cream and coconut oil. Perfect for vegans or people with dairy allergies!
[button link="https://www.weaversorchard.com/dairy-free-strawberry-shortcake/"]Get Dairy-Free Shortcake Recipe[/button]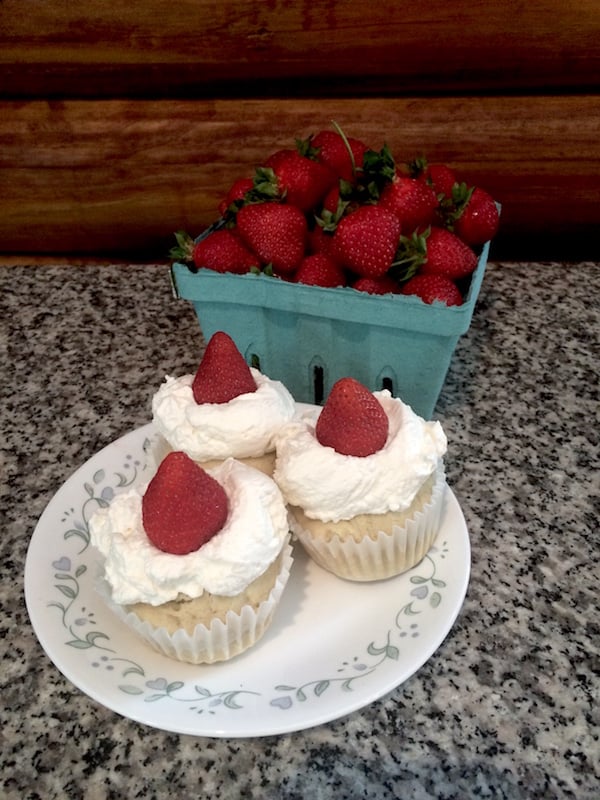 Allergies are so common these days, so it's important to have a few go-to recipes for various allergy needs. This gluten-free strawberry shortcake is just the thing!
[button link="https://www.weaversorchard.com/strawberry-season-gluten-free/"]Gluten-Free Strawberry Shortcake[/button]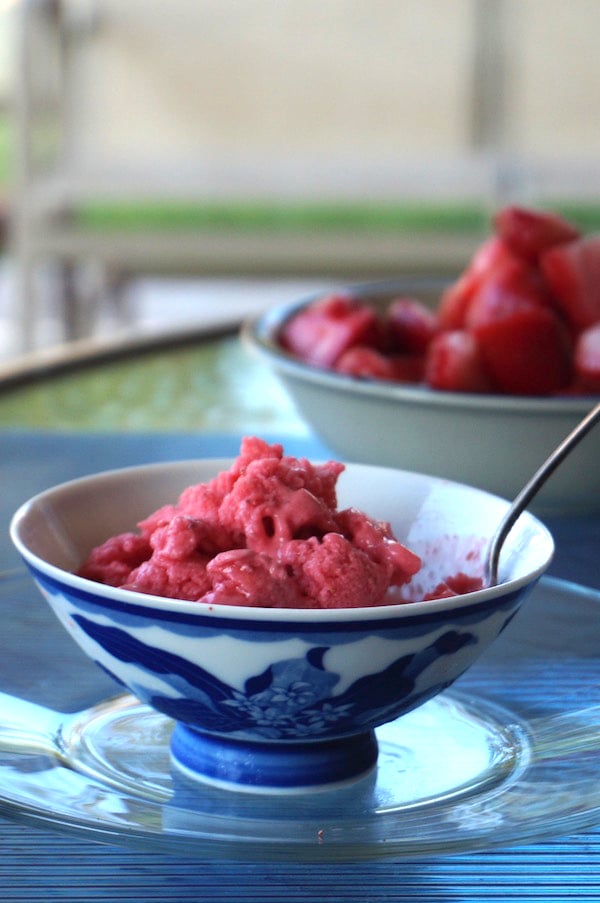 This simple & delicious recipe is perfect for a hot summer's day!
[button link="https://www.weaversorchard.com/strawberry-frozen-yogurt/"]Get Strawberry Frozen Yogurt Recipe[/button]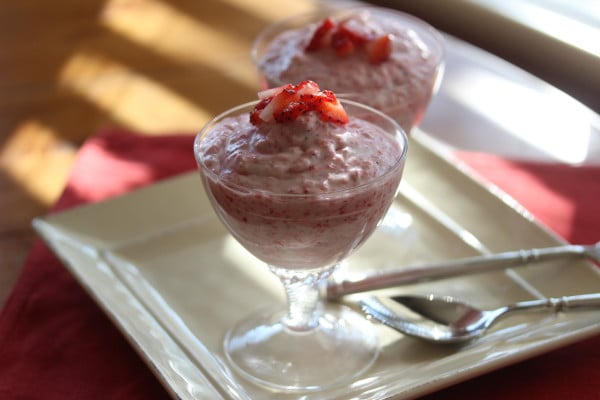 This delicious recipe calls for coconut cream and plenty of fresh strawberries. Since it's vegan, it's dairy-free!
[button link="https://www.weaversorchard.com/strawberries-asparagus-cooking-class/"]Get Strawberry Fool Recipe[/button]