"You are living in paradise!" A good friend visiting from Puebla, Mexico exclaimed this past weekend after a golf cart tour of the orchard, proudly led by our three growing boys. They "expertly" pointed out each different type of fruit tree or bush we drove by, explained mating disruption method of pest control (which was recently executed by their own daddy), and gave instructions on how to pick the darkest, juiciest cherries. We checked out the strawberry field and sampled a few, after which we witnessed the most gorgeous sunset I have seen in a long time, hand-painted by the Creator himself.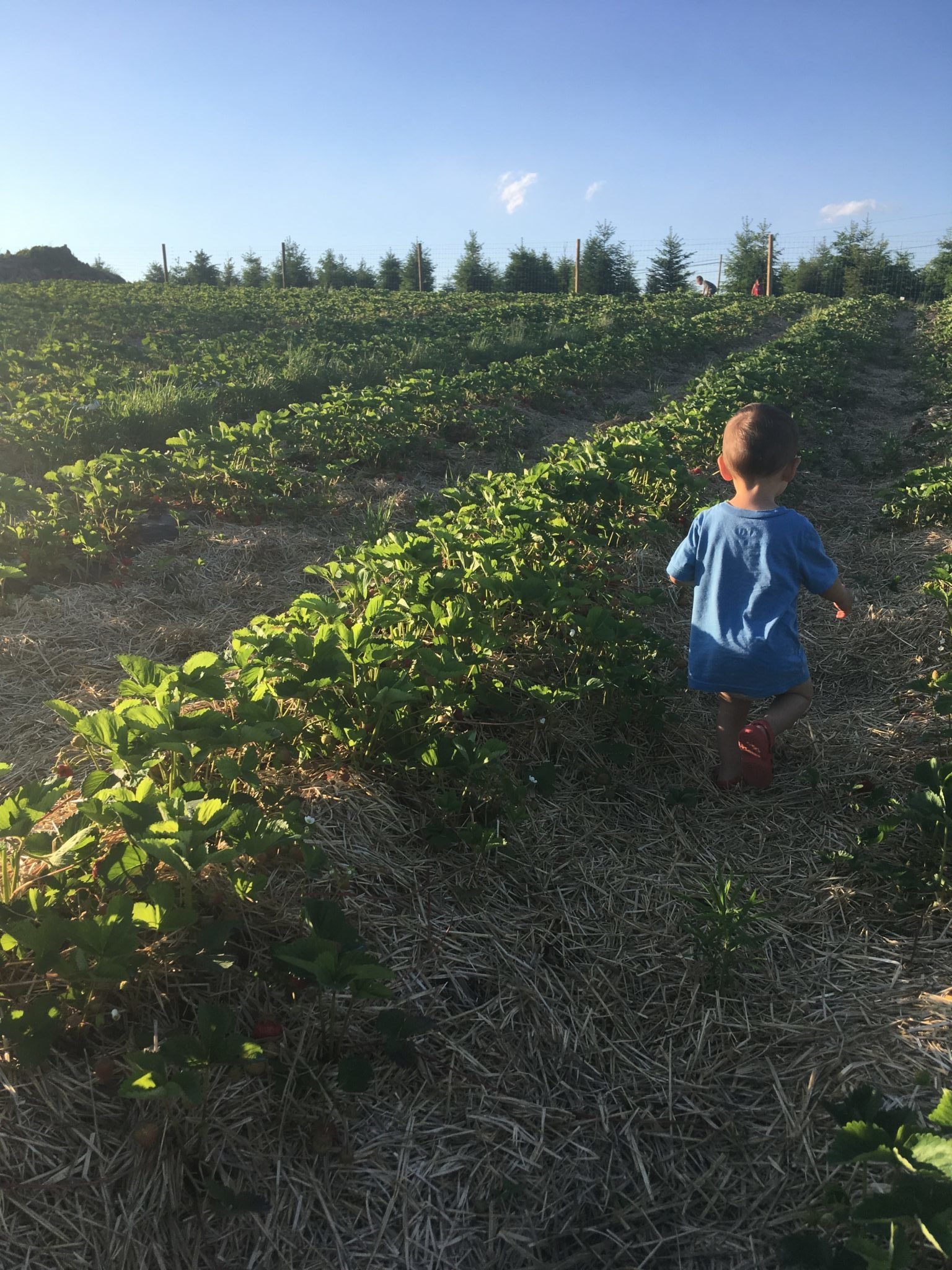 This really is paradise. At least to me. As a child growing up on the orchard, it was my own little world full of adventure and endless places to explore – both on my own and accompanied by siblings and cousins. Here I learned an appreciation for quality and fresh fruit, but more importantly, I learned to appreciate hard work, nature and God's provision. Now I have the privilege to share this beautiful little haven with my own children.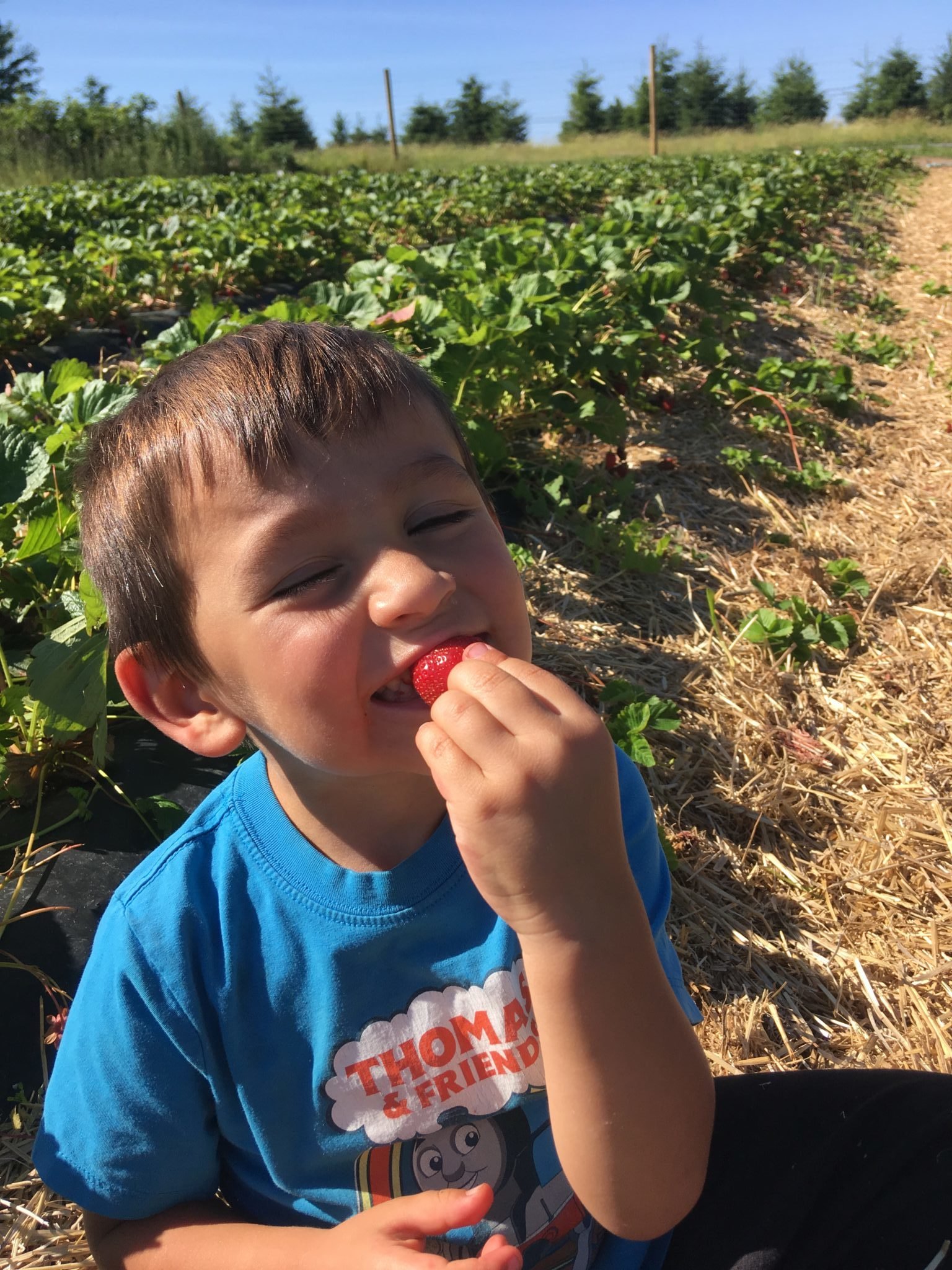 We recently moved from our home in Zacatelco, Mexico, near Puebla, returning to PA to work with the family business we are proud to be a part of. Despite the challenges and griefs of such a farewell, we are confident in our choice to move – largely because of the privilege to raise our boys in such a rich environment.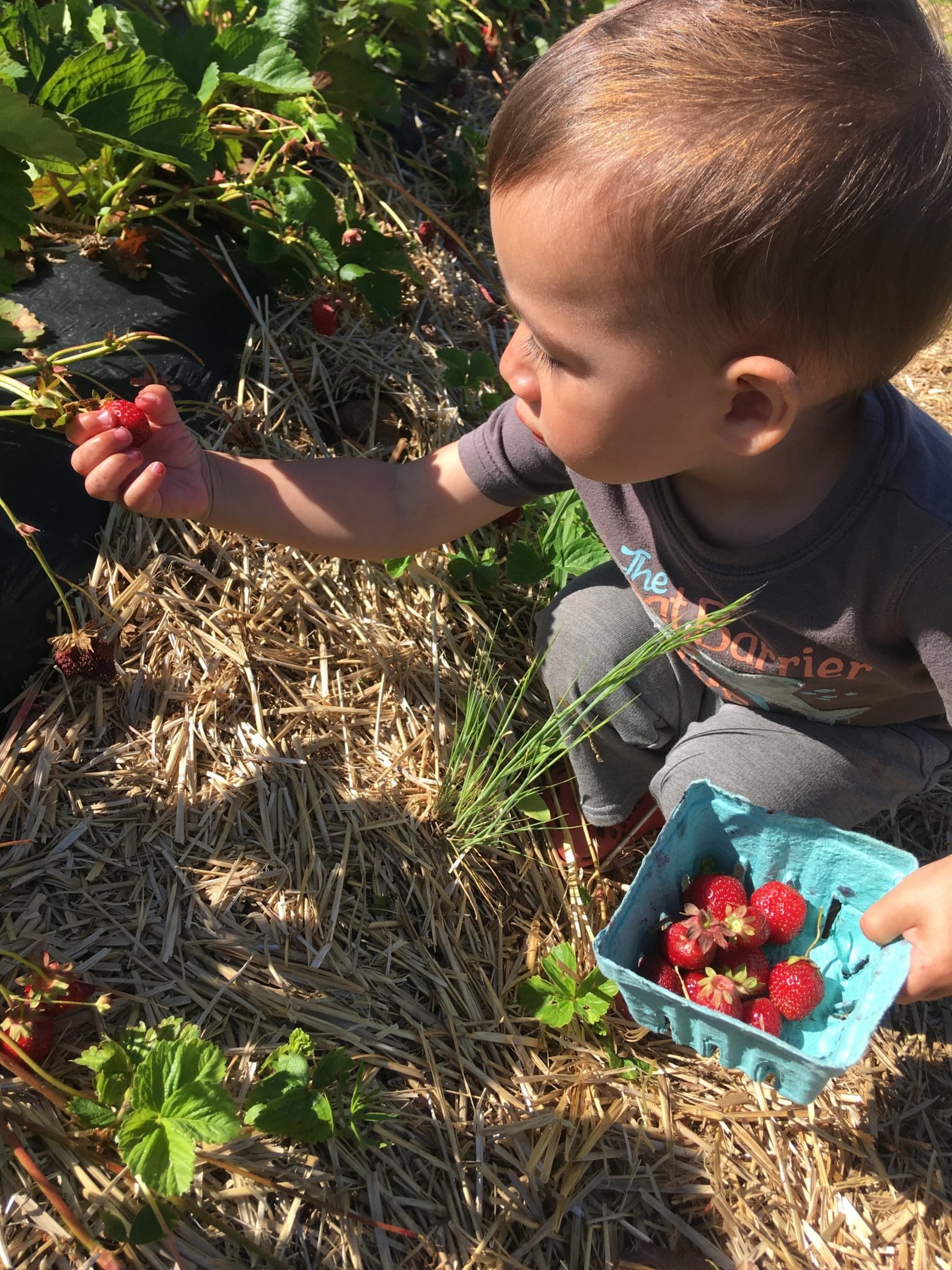 Our three boys are eagerly testing the first red raspberries and dark cherries, but we are still making frequent trips to the strawberry field to keep a supply in the house! Harvest seasons seem to go by so quickly! While living in central Mexico, we were able to get the freshest strawberries in January and February. I always took the opportunity to buy a big box or two from the "central de abastos" (distribution market) in Puebla and make jam, freeze some for smoothies, or even make a fresh strawberry pie. One of my husband's favorites from growing up in Mexico is "fresas con crema" – strawberries with cream.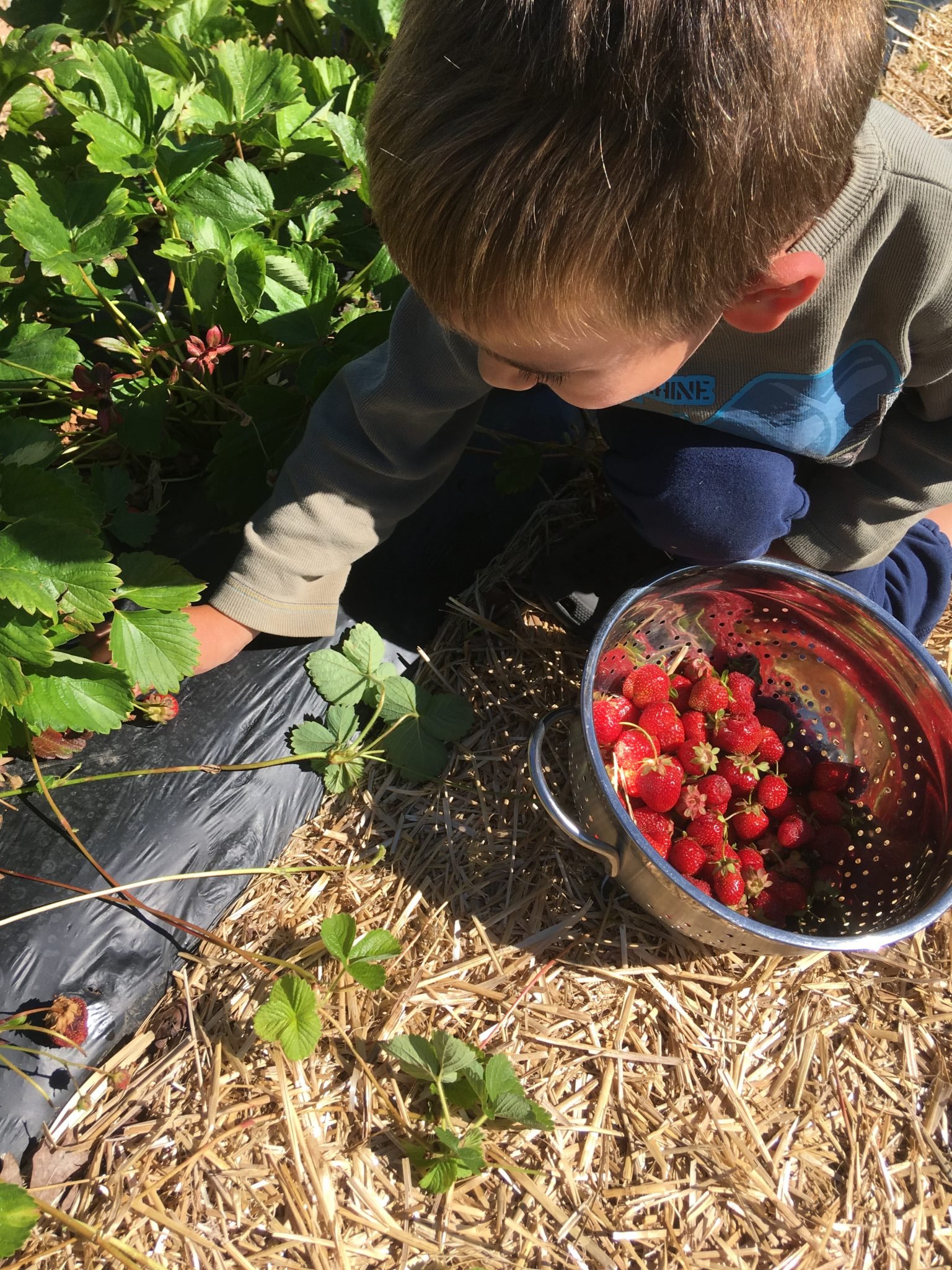 Fresas con crema is a simple, creamy strawberry treat, perfect for a summer day when you just want something quick and sweet. No need to heat the oven, and less time to wait for that first, delicious bite!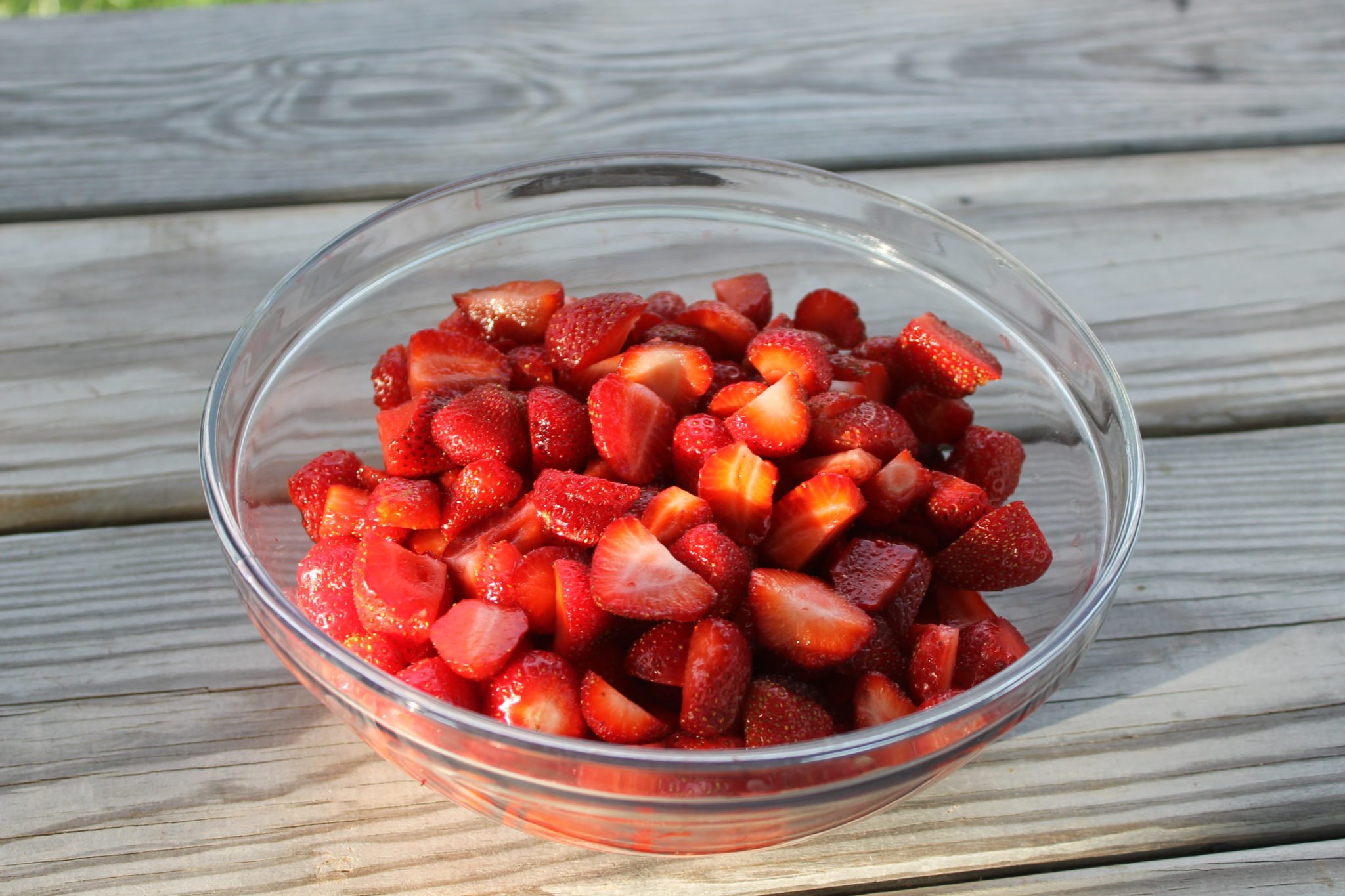 Simply clean and chop some strawberries and mix them with sugar and a dash of cinnamon (a Mexican staple when it comes to sweet dishes and drinks) and allow them to macerate for a few minutes, then add beaten crema and cream cheese and serve that creamy goodness up to your own hungry strawberry pickers!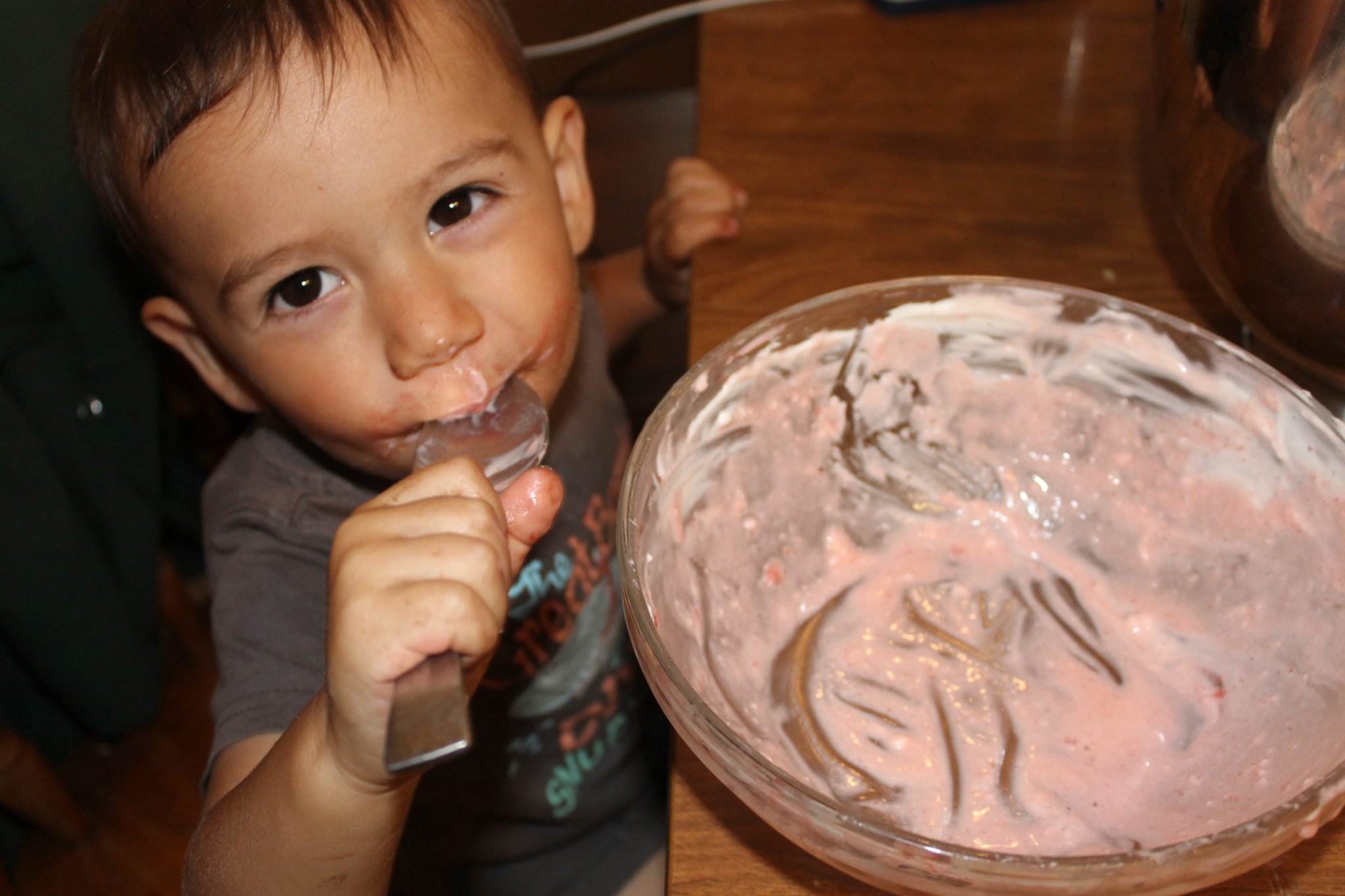 A note on the flexibility of this recipe. Mexican cooking is usually based on "una pisquita" (a pinch) of this or that. You can follow this basic recipe, but feel free to adjust the amount of sweetener to your liking (we like it on the less sweet side!). On the creamy side of things: traditionally, this dessert found on a corner street stand is usually made with crème fraiche and sweetened condensed milk to taste.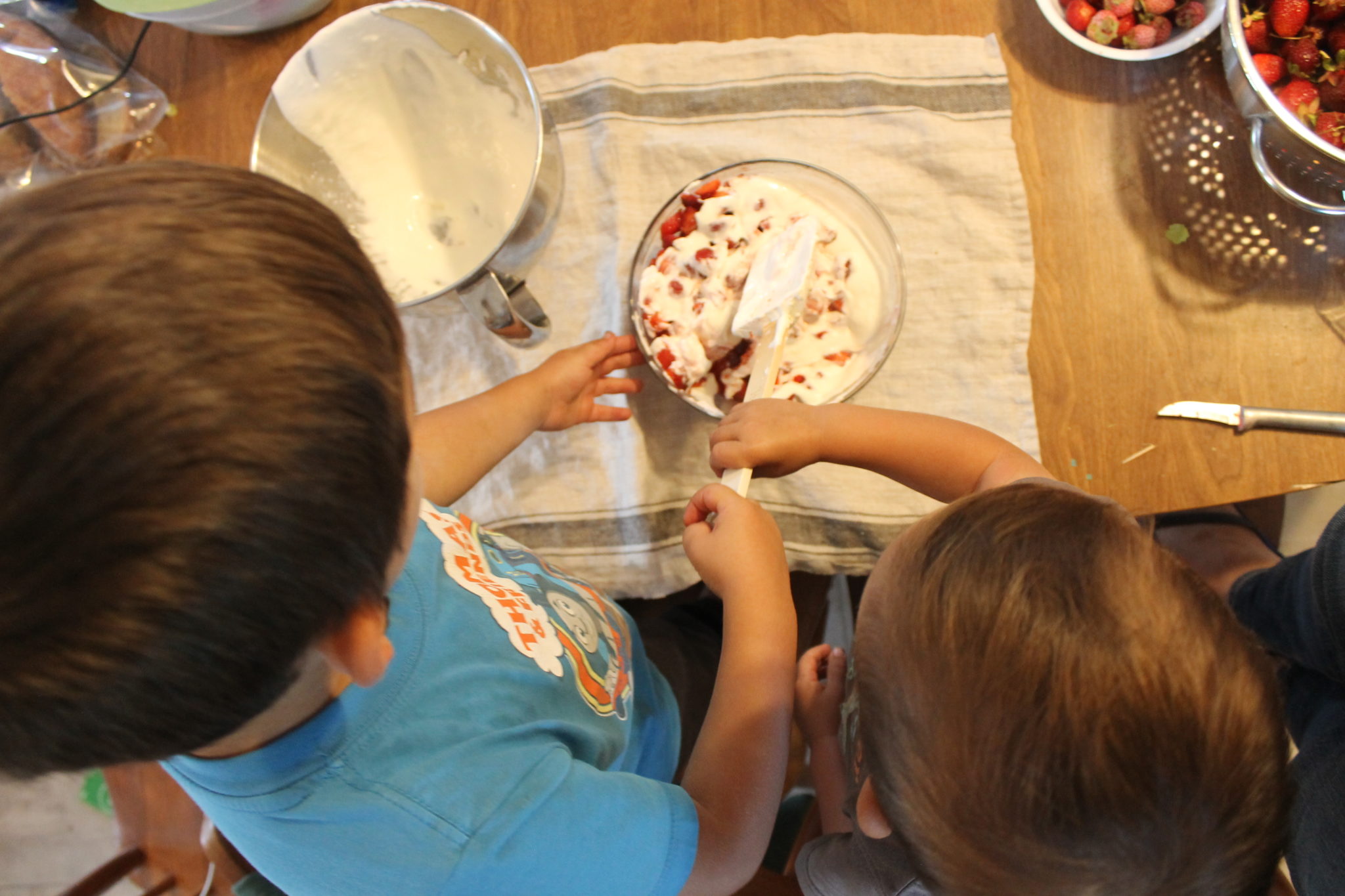 Because of what I had on hand, I added my own twist to this recipe, using pure cane sugar rather than sweetened condensed milk and adding cream cheese for a tangier flavor. You can also use varying types of cream, but if you can find crème fraiche, this would be most authentic. If you need a dairy free version, I am confident coconut cream would be a great substitute!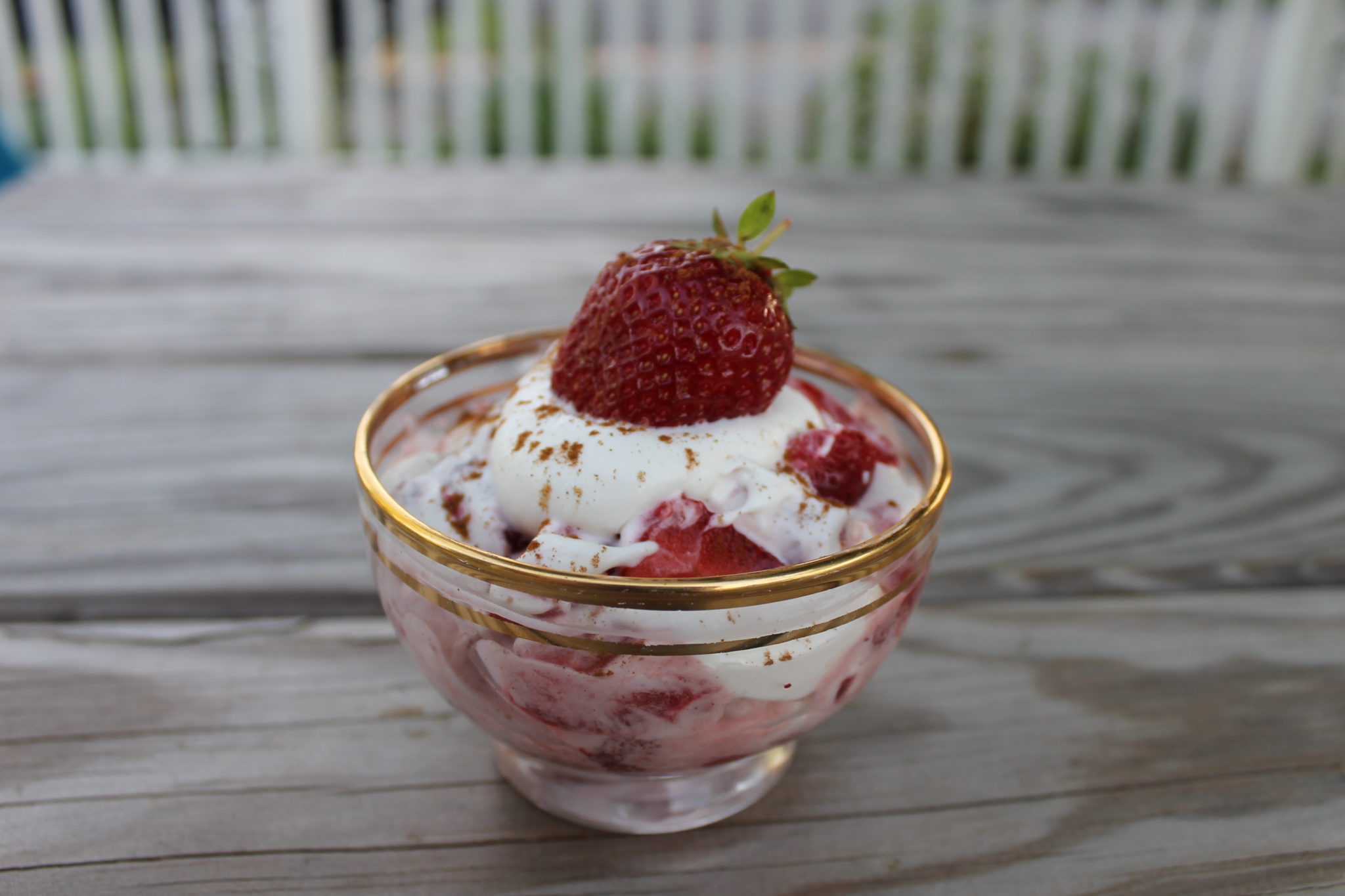 Print
Fresas con Crema–Mexican Strawberries with Cream
Fresas con crema Author: Janell Weaver Gutierrez Serves: 6 Mexican Strawberries with Cream
5 quarts

strawberries

¼ cup

(or less) raw sugar or Zulka brand (pure cane sugar from Mexico – can be found at Aldi or Walmart)

¼

–

½

tsp cinnamon

4 oz

softened cream cheese (optional – if not using, considering using more of your cream of choice)

¼ tsp

of pure vanilla extract (*see note)
About

1 cup

crème fraiche, "Mexican crema" or heavy cream (Dairy free? Try coconut cream!)
Instructions
Prep your strawberries by washing and removing stems. Into a medium sized bowl, chop your strawberries into halves or quarters. Mix with sugar and cinnamon and allow to sit for about 10 minutes for all those bright red juices to be released!
While the berries are macerating, beat the cream cheese and vanilla with a mixer on high until smooth. Once creamy, gradually add the heavy cream, mixing on low to incorporate into the cream cheese. (This will only take a few minutes. The result will be a thick, liquid-like cream. Add more crème fraiche or your chosen substitute as needed to achieve desired consistency.)
Fold the cream mixture into the strawberries. Refrigerating for an hour or two will allow the flavors to blend for a stronger flavor, but it is delicious served immediately, as well!
*Vanilla is not usually included in the traditional Mexican version, but as my brother Justin always said: "You can never have too much vanilla!"