I've been really into roasted apples lately, such as in last week's recipe for chicken in an apple cider sauce with sautéed apples and a few other recipes I've cooked up for my family. Apples and squash are two great fall harvest items – they are sweet, dense and filling and both taste amazing with brown sugar and cinnamon. I used Jonagold apples for this recipe, but any other tart or sweet-tart baking apple would work well. I love the way fresh herbs can really enhance the flavor of these recipes too! Find the recipe below, along with some other squash recipes, and stay tuned for another one later this month!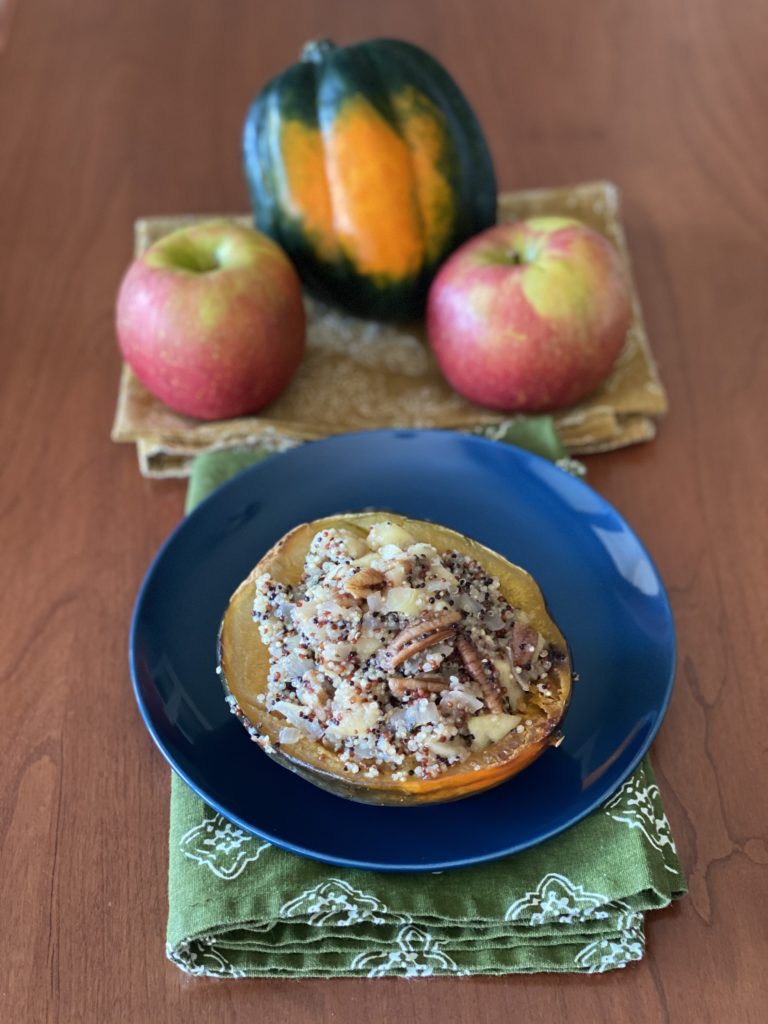 Print
Roasted Apple & Quinoa Stuffed Squash
2

acorn squash

2

bags quinoa

4

large apples, peeled and diced

2 tbsp

plus 1 tsp olive oil

1

large onion, minced

2

cloves garlic, minced

2 tsp

fresh thyme

1 tsp

fresh rosemary

2 tsp

ground cinnamon

¼ cup

brown sugar

½ cup

pecans
Instructions
Preheat oven to 400.
Slice acorn squash and remove seeds. Place flesh-side down on a large baking sheet lined with parchment paper. Bake for an hour to an hour and 15 minutes.
Meanwhile, boil the quinoa according to package instructions; drain.
In a large sauté pan over low heat, toast the pecans in the 1 tsp olive oil. Stir frequently to avoid burning. Once they are toasted, remove from heat and set aside in a bowl.
In the same sauté pan, add the oil, onion and garlic. Sauté over medium heat until onions and garlic are translucent. Add apples, herbs and cinnamon. Sauté until apples are soft. Add the brown sugar, quinoa and pecans and stir over low heat until combined.
Remove squash from the oven. If desired, add some butter or oil to the squash, then add the apple quinoa filling mixture and serve.
---
Similar Recipes You'll Love
Fall recipe for baked acorn squash with applesauce and raisins or currants. Healthy, simple, and perfect for fall holidays or everyday!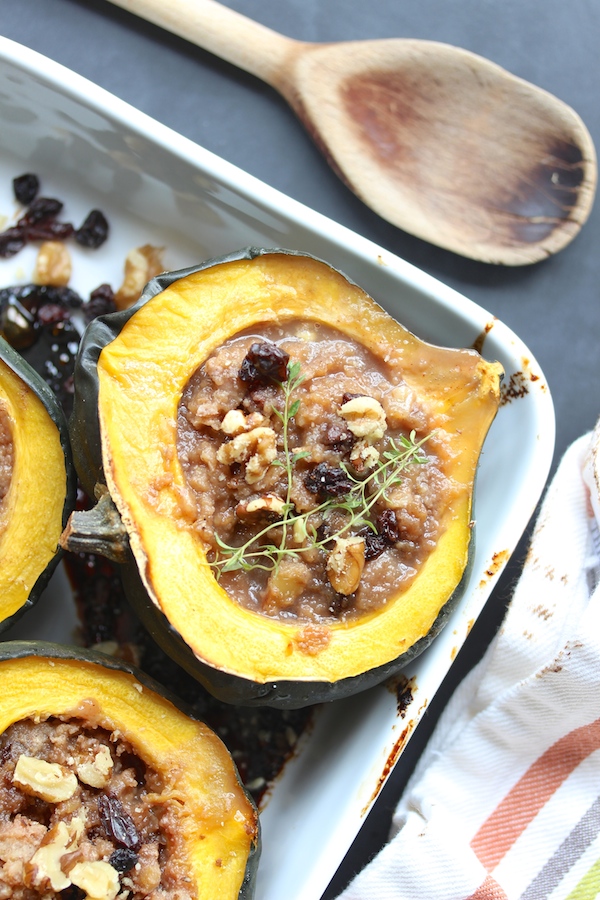 ---
This French beef stew with butternut squash is chock full of vegetables and herbs. The red wine and herbs give it a robust flavor.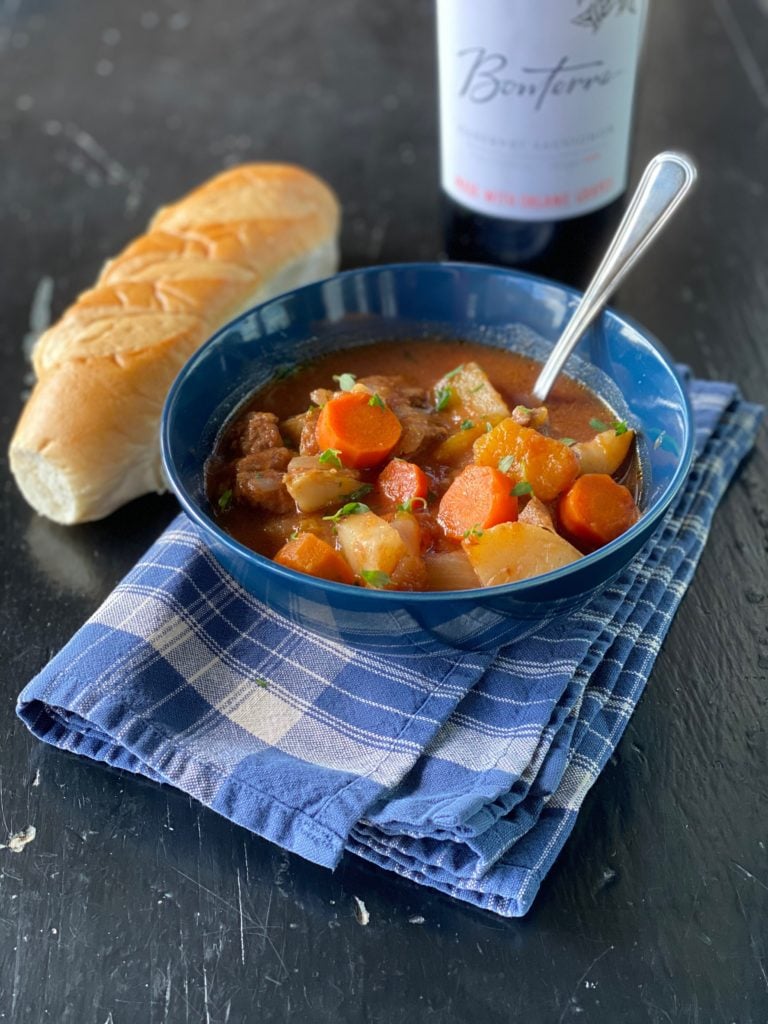 A recipe for a flavorful soup of the season: pumpkin soup with vegetable broth, coconut milk, nutmeg and cinnamon.