Not that long ago, the temperatures were in the 90s, and all I wanted to do was eat or drink things that were FREEZING COLD. However, as I now look out my window at the dreary day and torrential rainfall, those days seem long ago.
I kept a little reminder of those days, though, with frozen fruit popsicles, which I'm sure my son will eat if I don't! At 18 months he's been getting so many new teeth I can't keep up with him – and his favorite word right now is "ice," which helps soothe his aching gums. Since he's small for his age, I'm always looking for ways to get my toddler to eat more calories, so fruit popsicles seem like just the thing.
We picked up these cool popsicle molds at IKEA. But if you don't have any, you could always freeze the puréed fruit in ice cube trays (that's what I did with the leftovers).
For half a batch, I froze plain nectarines puréed with a little bit of fresh squeezed orange juice (about 1 tablespoon per nectarine).
For the other half, I got a little bit creative. I took my favorite blueberry yogurt and puréed that with banana and cherries (which I had picked and frozen earlier this year). I filled the molds 1/3 of the way with that mixture. I partially froze this blend so the yogurt wouldn't do anything funky (e.g., curdling) when it met with the citrus in the next stage.
Once it was mostly frozen, I added the nectarine purée.
Next, I whipped up some frozen raspberries with a few frozen strawberries and another dash of fresh squeezed orange juice.
As you can see, the combos blend together nicely- though I'm always a little disappointed that frozen blueberries and cherries lose some of their gorgeous color when frozen.
These popsicles really could be made with any combination of fruit. Get creative! Make it with what you have – it doesn't matter if it's already frozen as long as you don't let it thaw completely.
Raspberries and peaches make a nice blend because their seasons often overlap, but you can throw in other fruit that has already been frozen. Read up on our tips about how to freeze fruit.
I let these freeze overnight, but I think you could eat them after a few hours.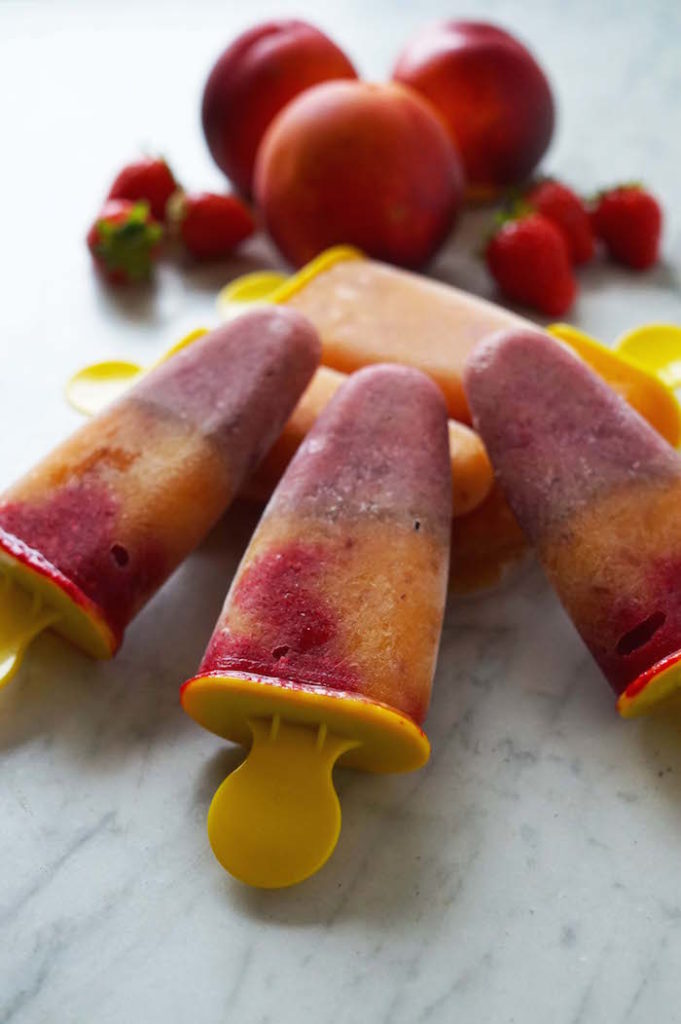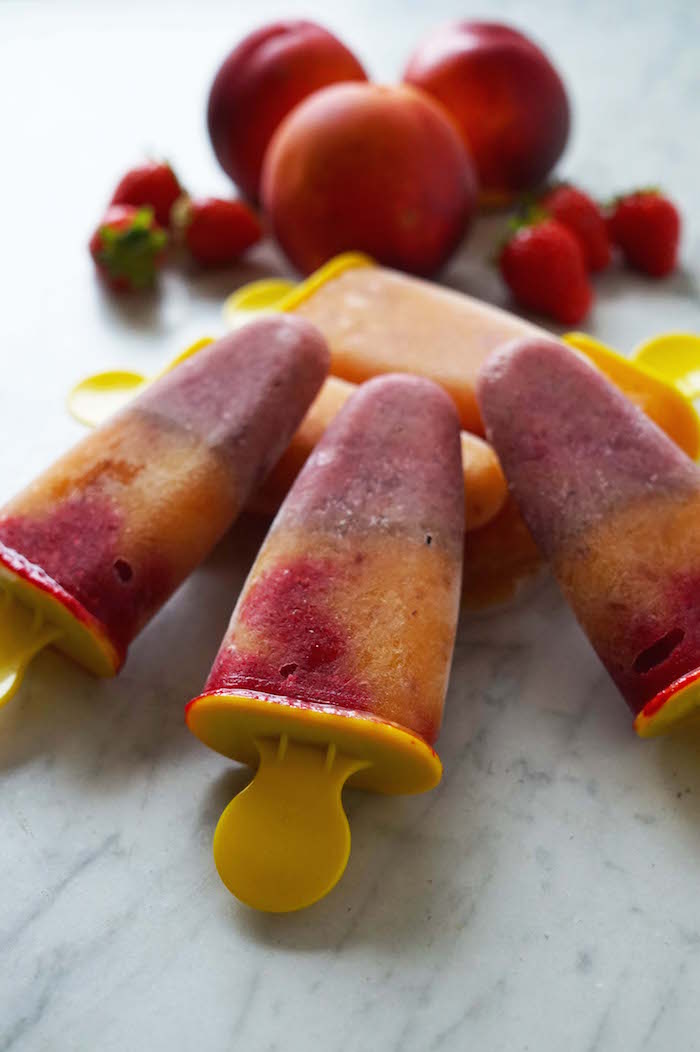 SaveSave
SaveSave
SaveSave
SaveSave