I was able to pick sweet cherries at Weaver's Orchard recently and I was absolutely amazed at how plentiful the cherries were! After last year's devastating loss to the cherry crop, it was encouraging to see the blessing of this year's abundance.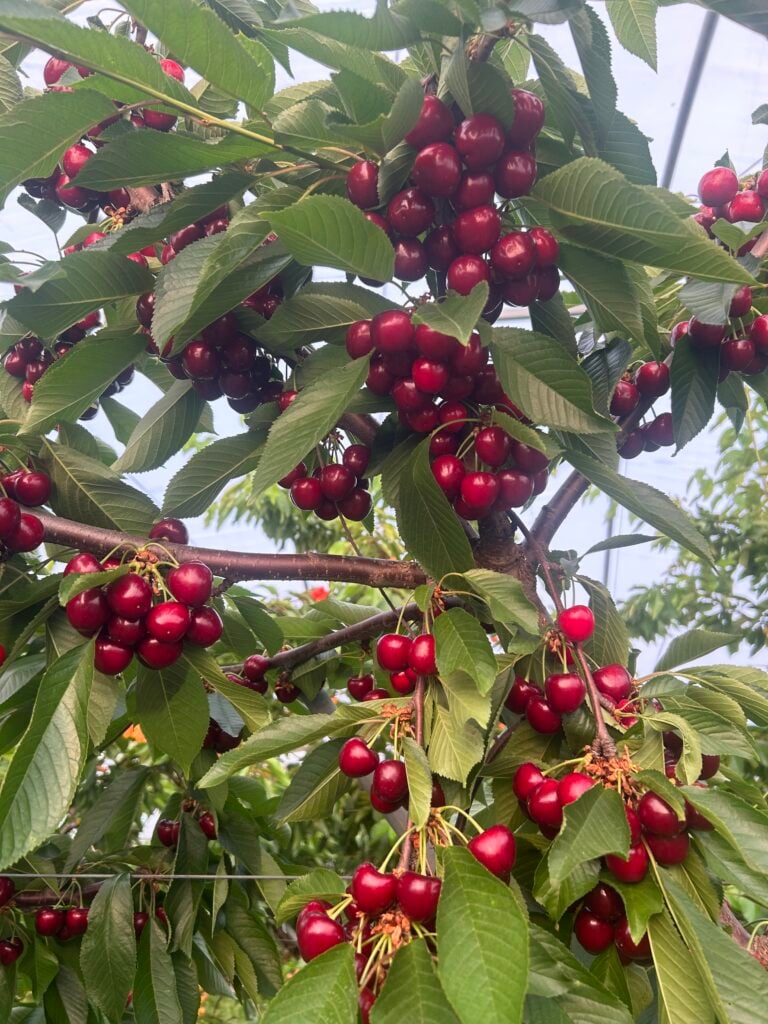 Currently there are both dark and yellow sweet cherries and tart available to pick. On Thursday we'll have a delayed opening at 10 a.m., but then you can come and pick cherries in our high tunnels sheltered from the rain! This could be a great rainy day activity to do with kids now that they're home from school!
The quality of the crop on both sweet and tart cherries is incredible this year – they are sweet, juicy and large! Watch Ed Weaver's video update from out in the orchard to learn more.
So when you get home from picking cherries, what should you do with all of them? Aside from just eating them, we've shared some tasty recipes over the years, including:
Gluten-Free Sweet Cherry Crisp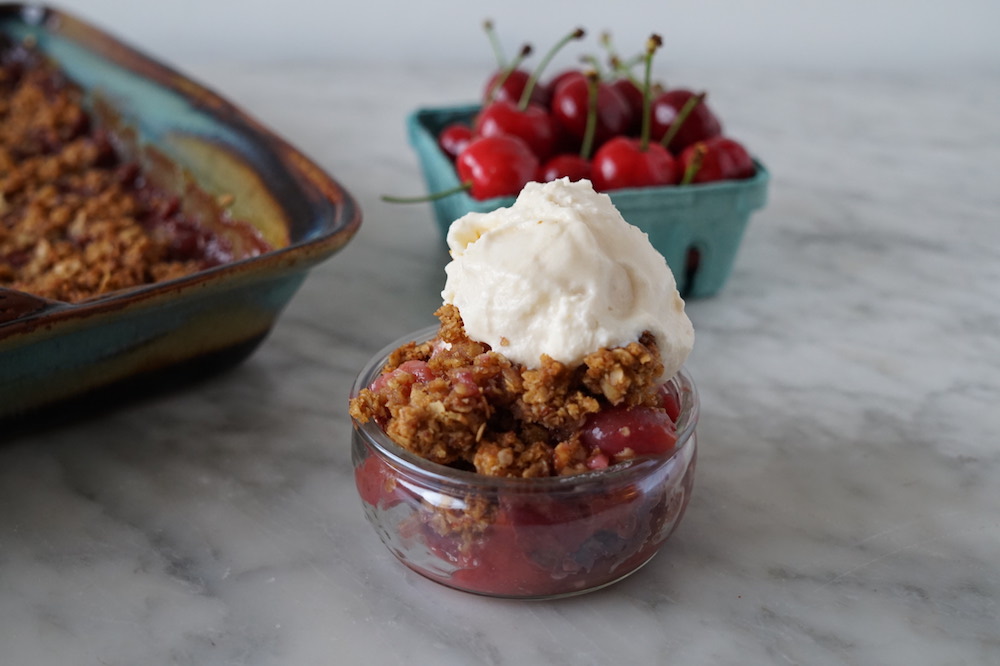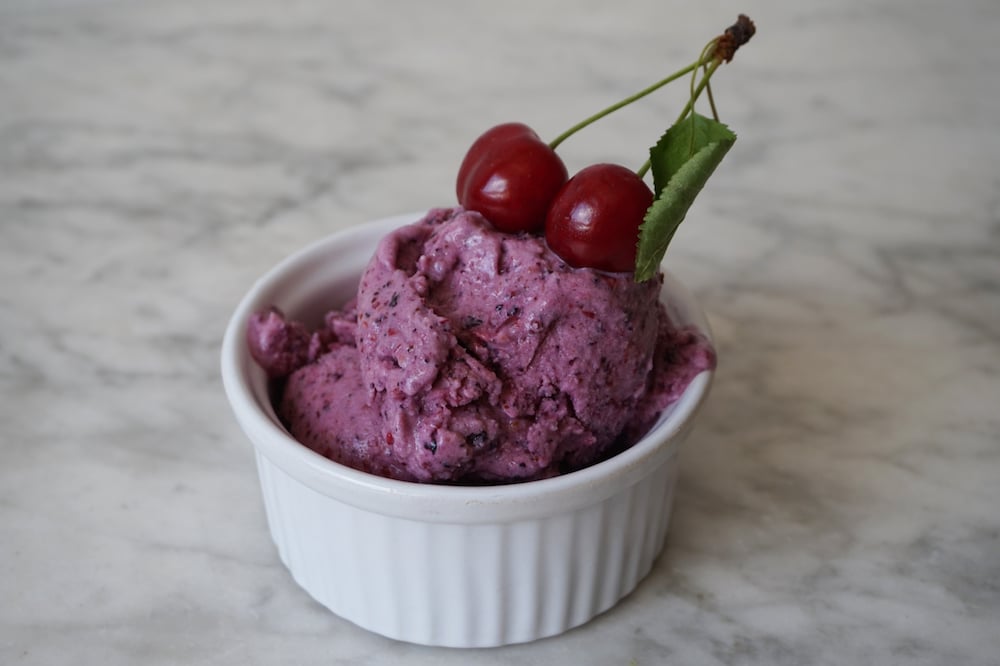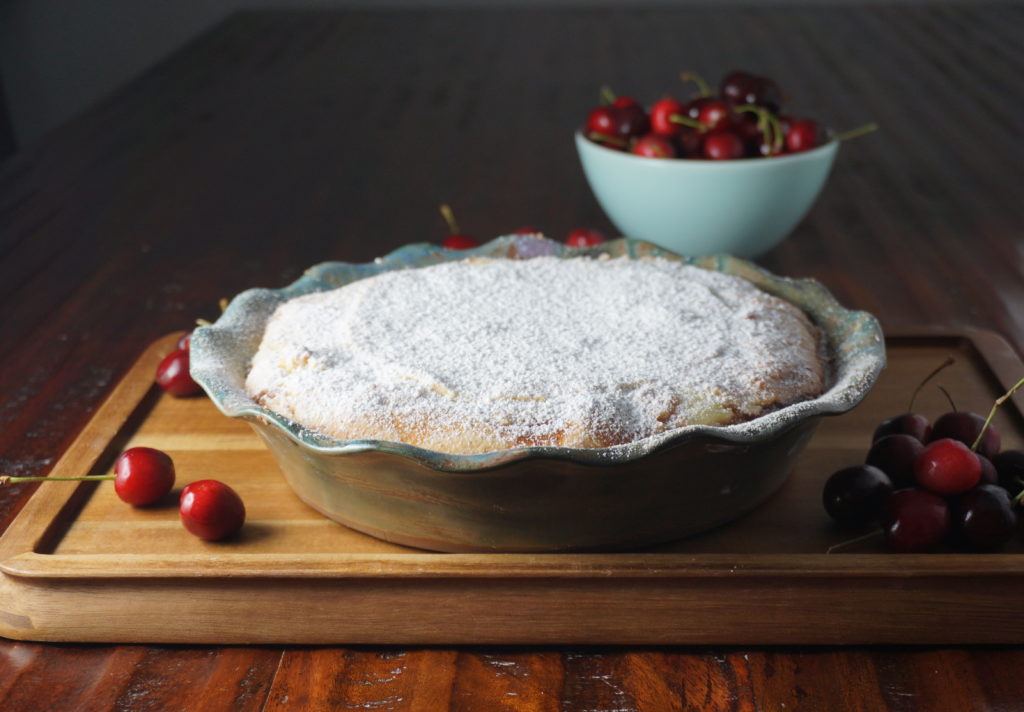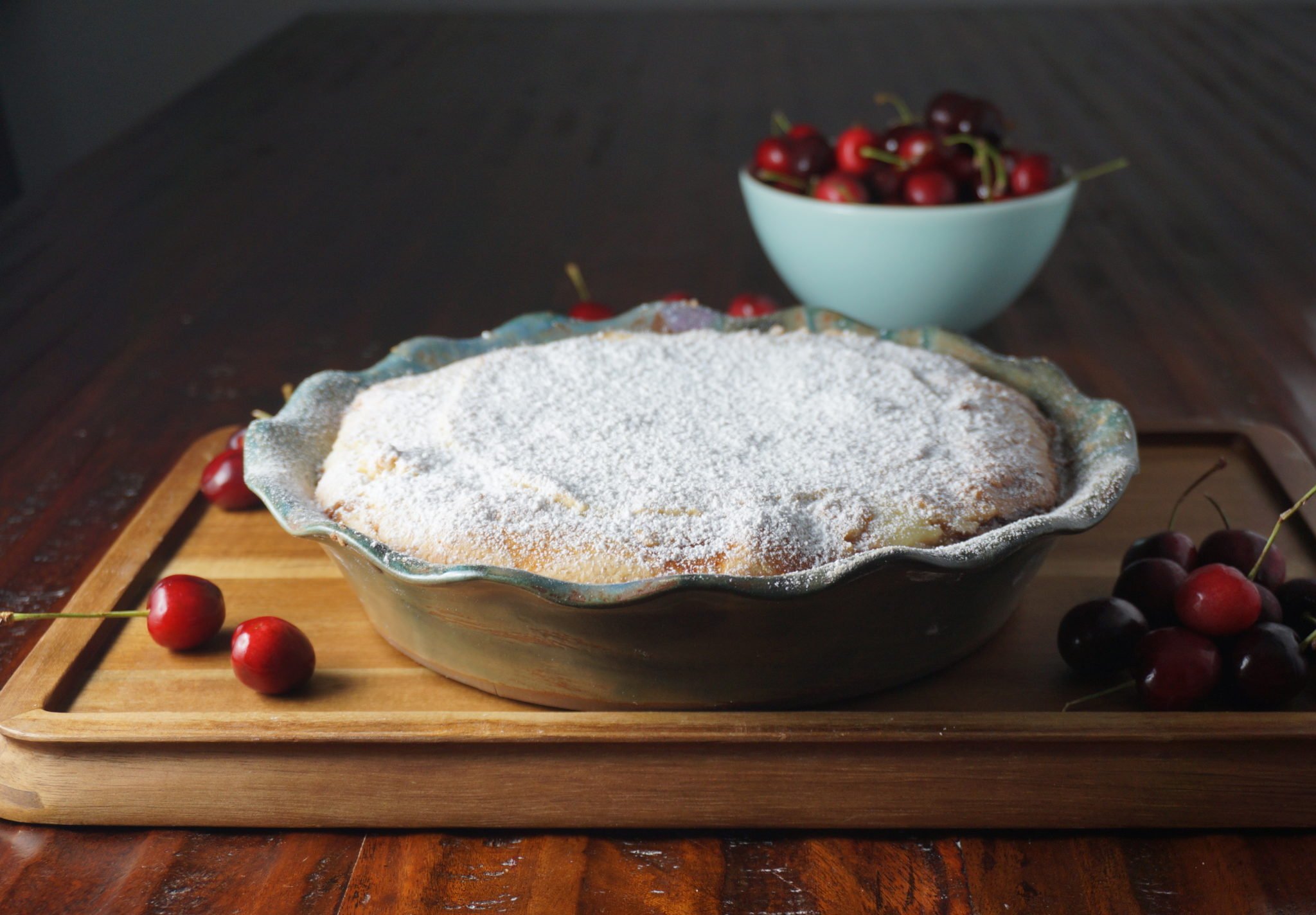 If these recipes look more involved than what you were thinking of making, a simple cherry sundae would be delicious and easy! Just use your favorite ice cream flavor, some chocolate syrup (especially the kind that hardens when poured on the ice cream), and a handful of pitted sweet cherries on top. You can add any of your favorite toppings too, such as sprinkles or whipped cream. There's so many great ways to enjoy cherries – feel free to share your favorite recipes with us in the comments or on social media!