A few years ago when on vacation in Italy, we discovered frutti di bosco gelato, a delicious Italian ice cream made with fresh berries and cherries. This quickly became my favorite gelato flavor– one I would look for every time we decided we needed our gelato fix. The name translates "fruit of the forest," since people once foraged for smaller, wild versions of these fruits growing wild in the woods.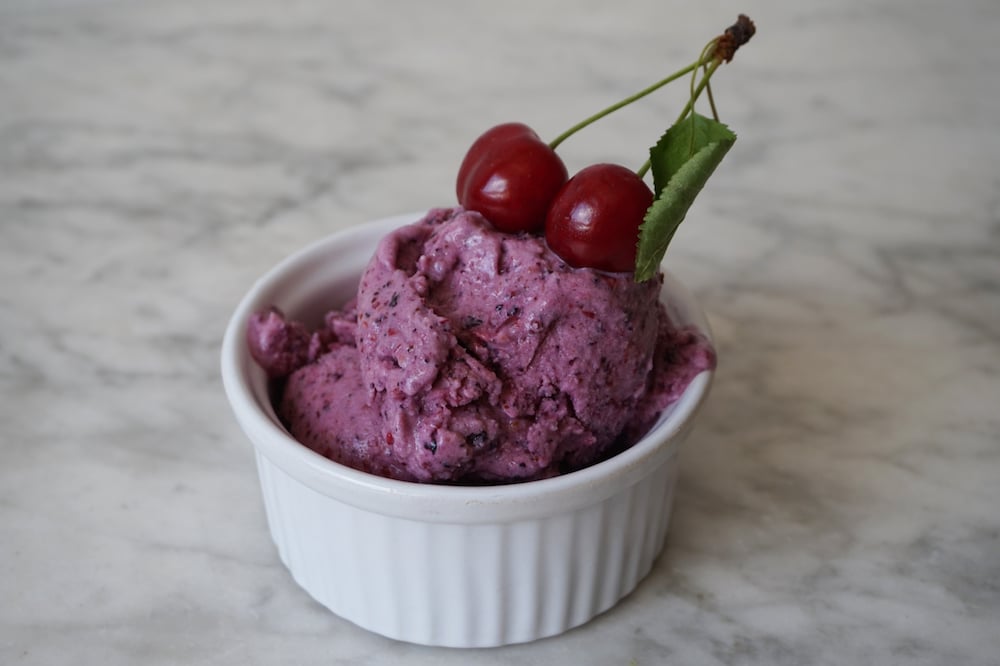 To perfect this no-churn berry ice cream recipe at home, I tried a few methods before I found the recipe that was just incredible! The best part? It's SUPER easy. All you need are three cups of fruit, and one and a half cups of sweetened condensed milk. That's about the amount that comes in a can, but you can also make it yourself using this recipe, which I did. Whether making it from scratch or using it from a can, be sure to chill it completely in the refrigerator first. The key to making no-churn ice cream without any ice crystals is to start with chilled sweetened condensed milk and frozen berries and to pour it into a pre-frozen metal bowl, such as a mixing bowl with a lid that can be sealed.
Italian gelato tends to be lighter than ice cream, since it uses mostly milk instead of cream, but it's not quite as light as sorbet.
For this recipe, I used a mix of strawberries, red raspberries, sweet cherries, blueberries and blackberries. You can use any mix of berries you have available! Strawberries ripen in early June at Weaver's Orchard, followed by red raspberries in mid-June and cherries and black raspberries in late June. July brings blueberry and blackberry season. Check our pick-your-own page for the latest ripening details.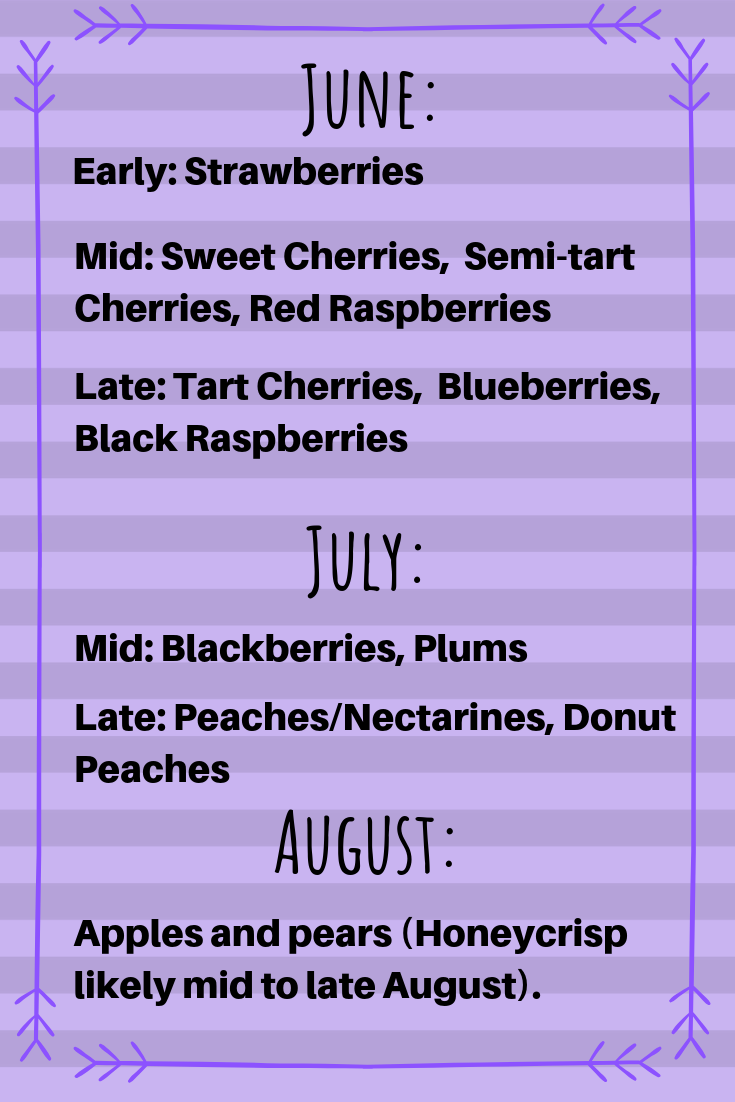 Since the fruit needs to be pre-frozen, you can pick and freeze the strawberries that are in season now and save them for when the other berries begin to ripen.
To freeze your own fruit, wash it and remove stems or pits. Dry off as much of the water as you can without damaging the fruit. Place in a resealable plastic bag and lay flat in the freezer.
Watch our how-to video to learn to make this recipe, and find the printer-friendly recipe below!
Print
Frutti di Bosco Gelato
Author:
Yield:

4

servings

1

x
Category:

Dessert

Cuisine:

Italian
3 cups

mixed berries and cherries, pre-frozen

1 1/2 cups

sweetened condensed milk, chilled (see notes in article for homemade)
Instructions
Add the frozen fruit and chilled sweetened condensed milk into the bowl of a food processor or blender and blend, approximately 2 minutes until combined. If you prefer less chunks of fruit, continue blending for another minute or so.
Pour into a pre-frozen metal bowl, seal it so that it's air-tight and freeze overnight.
Allow it to sit for a few minutes prior to serving, then scoop it out and garnish with fresh fruit.