When it comes to fall produce, pears are often overshadowed by apples and pumpkins. But it's a mistake not to enjoy them while they're in season. Whenever I remember this fall fruit, I'm pleasantly surprised by how much I enjoy them. They're delicious fresh, but they also make excellent ingredients in deserts, drinks, and even your main course! Here are five pear recipes to make this fall.
Try them with some of the seven pear varieties we grow at Weaver's:
Anjou
Asian
Blake's Pride
Bosc
Harrow's Sweet
Seckel
Sunrise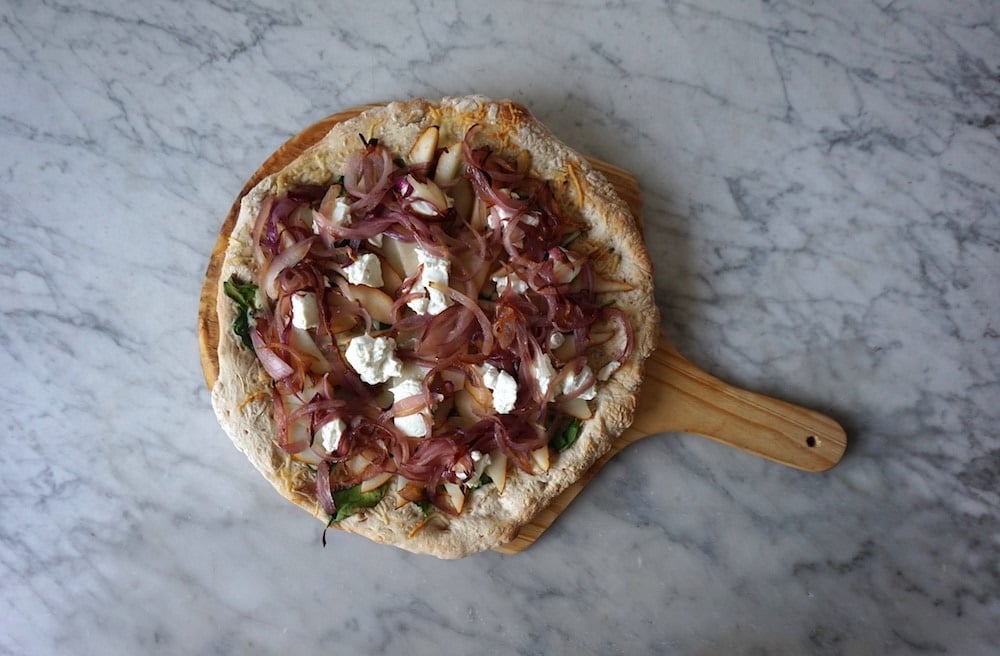 "Pears are one of my favorite pizza toppings. In Italy, my go-to pizza was always pear & Gorgonzola. At home though, goat cheese is more well-liked than Gorgonzola, so we often top our pear pizza with goat cheese. This recipe calls for spinach to make it even healthier, salted caramelized onions for extra flavor and mozzarella for melty goodness!"
– Rachel VanDuzer, Weaver's Orchard Marketing Manager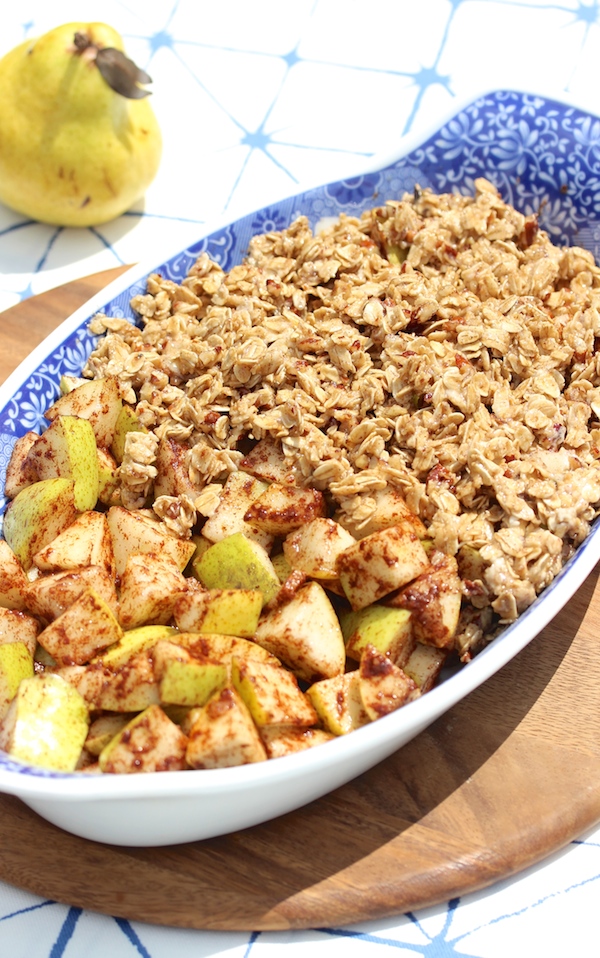 "I recently wondered how a crisp, a cobbler and a crumble differ. Before, I used the terms interchangeably. I mean, if someone served me delicious fruit, covered with a crumbly, sugary topping, bubbling hot from the oven, I didn't care about the name, I just ate it!
For the record, though, and in case you join me in wondering, the differences are mainly in the toppings:
The streusel topping on a crisp contains oats.
The streusel topping on a crumble does not contain oats.
A cobbler features a biscuit topping, giving it a cobbled-road appearance and inspiring the name."
-Susan Edelman, Weaver's Orchard blog contributor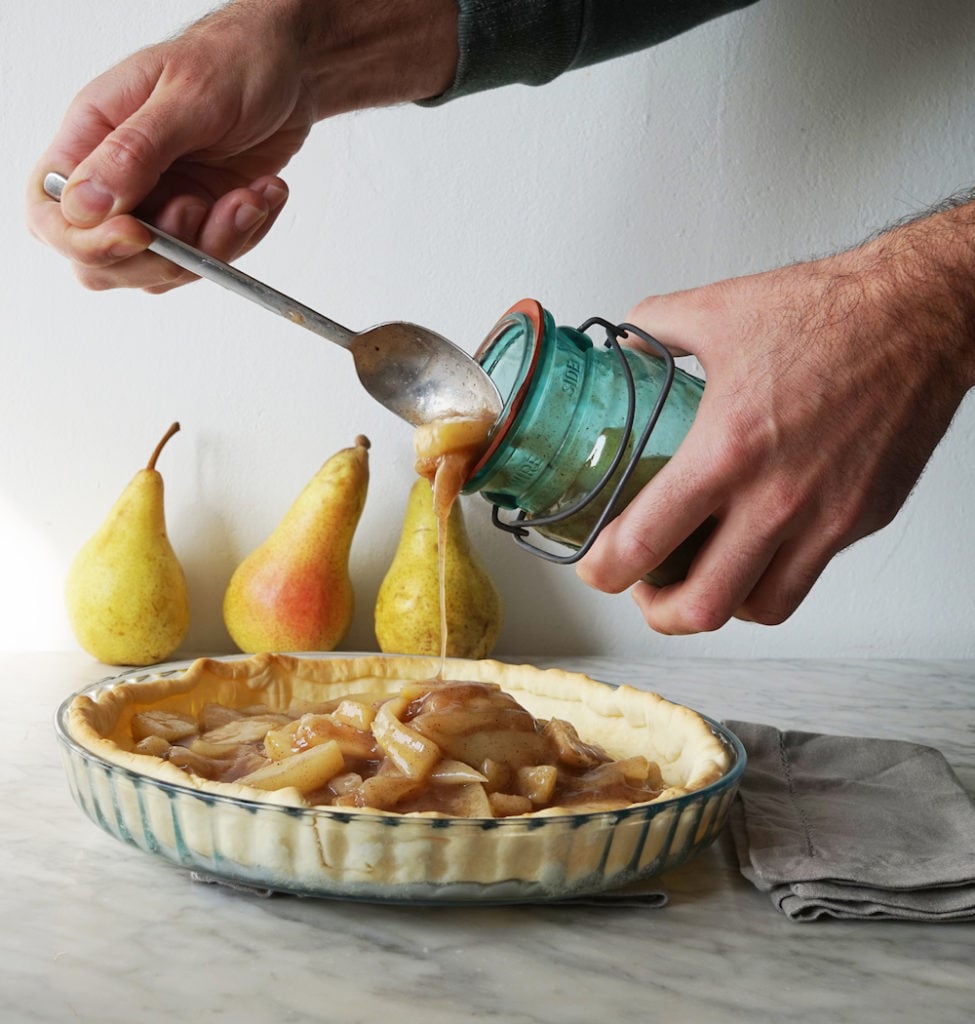 "I was inspired to create this filling by a customer I was chatting with last year. He was picking pounds and pounds of pears and I asked him what pear recipes he made with them.
He said, 'Well, of course we'll can some in syrup for the kids and eat most of them fresh. But my wife loves to make a vanilla bean pear pie.'
I had never heard of it and was instantly intrigued. I did make a pie using a store bought crust, fresh pears, warming spices usually associated with an apple pie and half a vanilla bean scraped out and mixed into the filling, and it was truly fantastic."
-Brandon Hertzler, Weaver's staff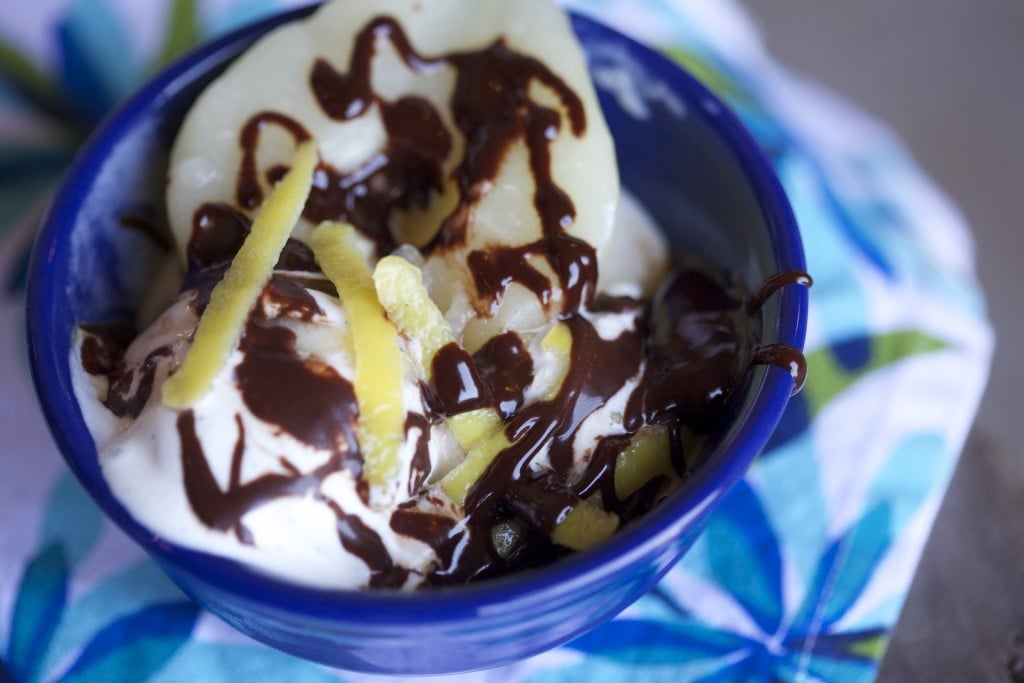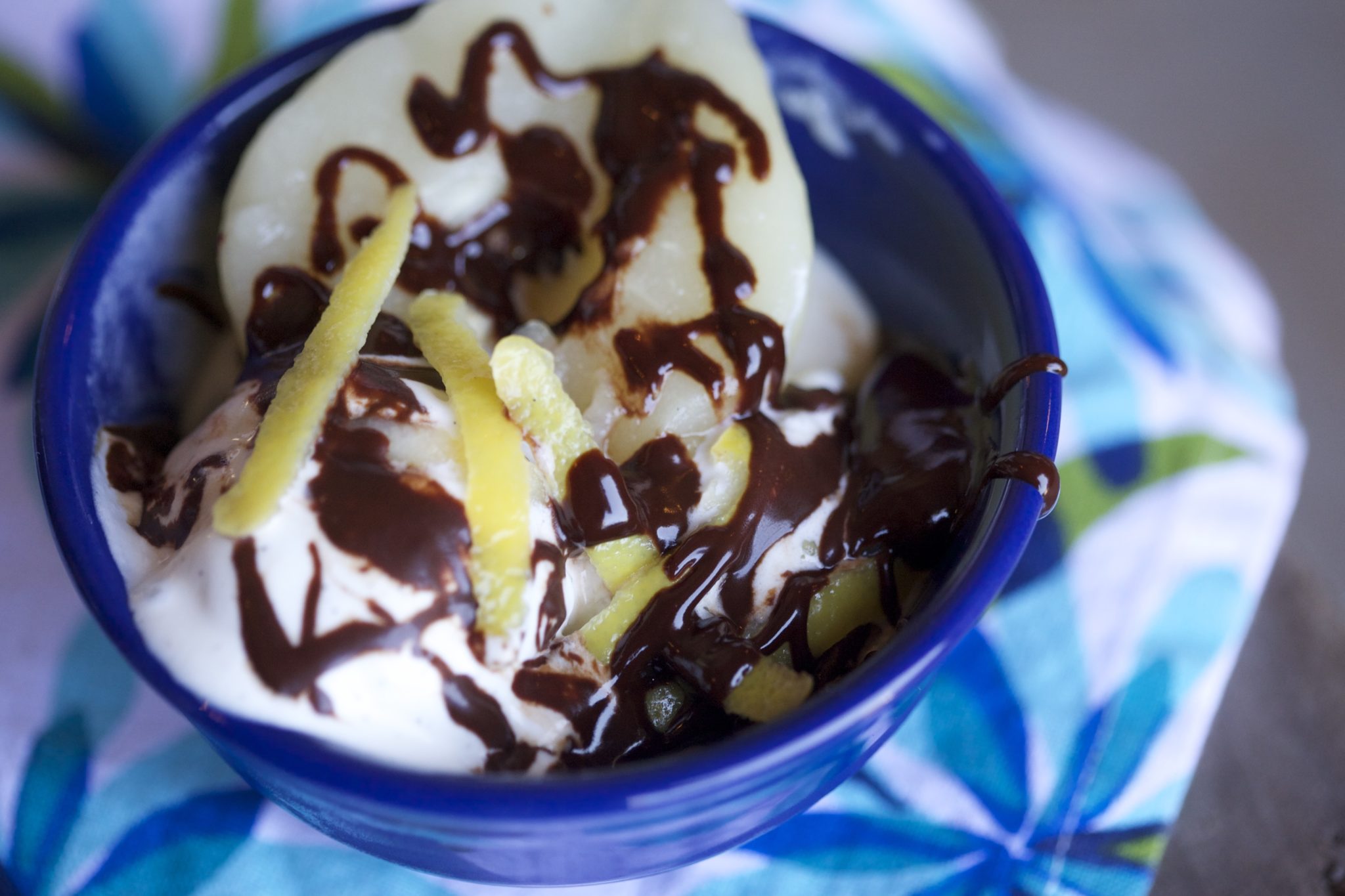 Poire Belle Hélène is a classic French dessert, one of the simplest, most delicious pear recipes!
"I find it one of the easiest and a most delicious desserts with pears. There are different ways to prepare it. My personal take is a simplified and slimmed down version. I think pears should be the stars in this recipe, and the ice-cream and the chocolate sauce have only supporting roles. I do not add any sugar or spices to the poaching liquid – pears of good quality do not need it. Unlike many recipes that use heavy cream for the sauce, I add some of the poaching liquid to the melted chocolate. It is less rich that way and you get even more pear taste."
-Nadia Hassani, Weaver's Orchard blog contributor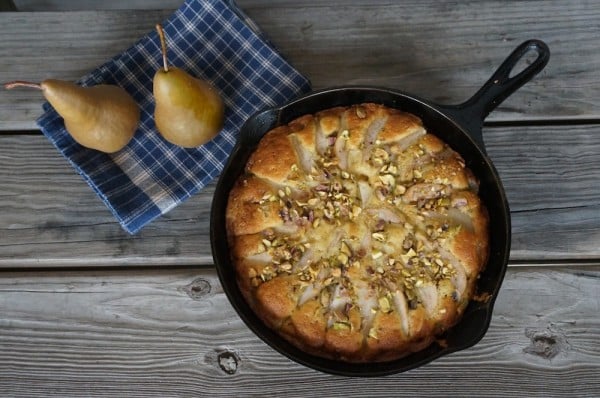 "For this rich and tasty cake, I use Bosc pears because they retain their shape and texture better than some other varieties. I make it in my mother's cast iron skillet, which she passed on to me when she purchased new lightweight cookware. Just bringing out that heavy old pan conjures up all kinds of memories. She used it for everything, from bacon and eggs to baking cakes. You can bake this in any pan, but the cast iron skillet gives it a warm, homey look on a chilly fall day."
-Nancy Tirrell, Weaver's Orchard blog contributor