I love melons! They are by far my favorite type of fruit. When summer rolls around, I wish it could stay forever, because fresh, local melons are the best! The good news is that melons can be frozen. Be sure to stock your freezer so you can enjoy delicious produce year-round. I recently whipped up this quick and easy sherbet and my kids loved it.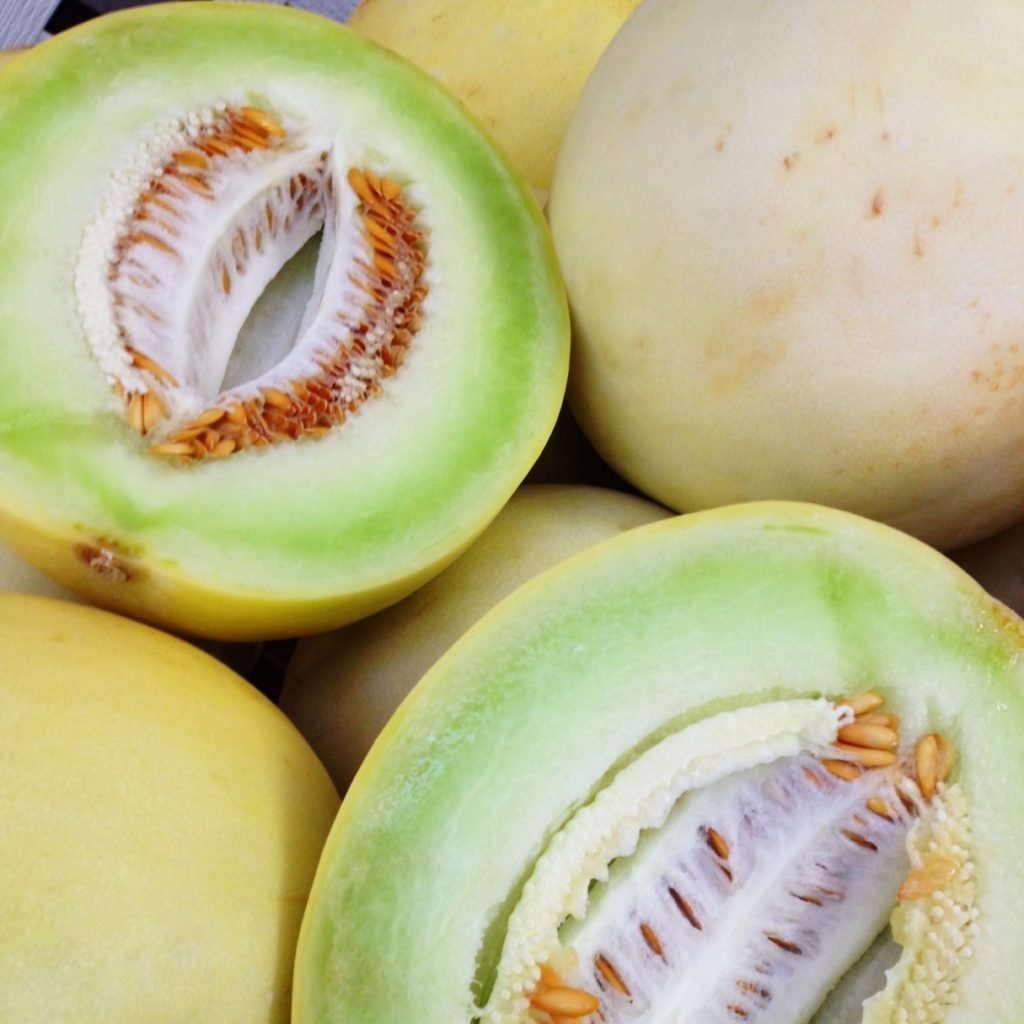 Sherbet is a frozen desert that can best be described as a cross between ice cream and sorbet. It's the little bit of dairy mixed in that gives it a beautifully smooth texture. If you're dairy-free, consider using coconut milk as a replacement.
This simple recipe is made just with a blender – no ice cream maker required!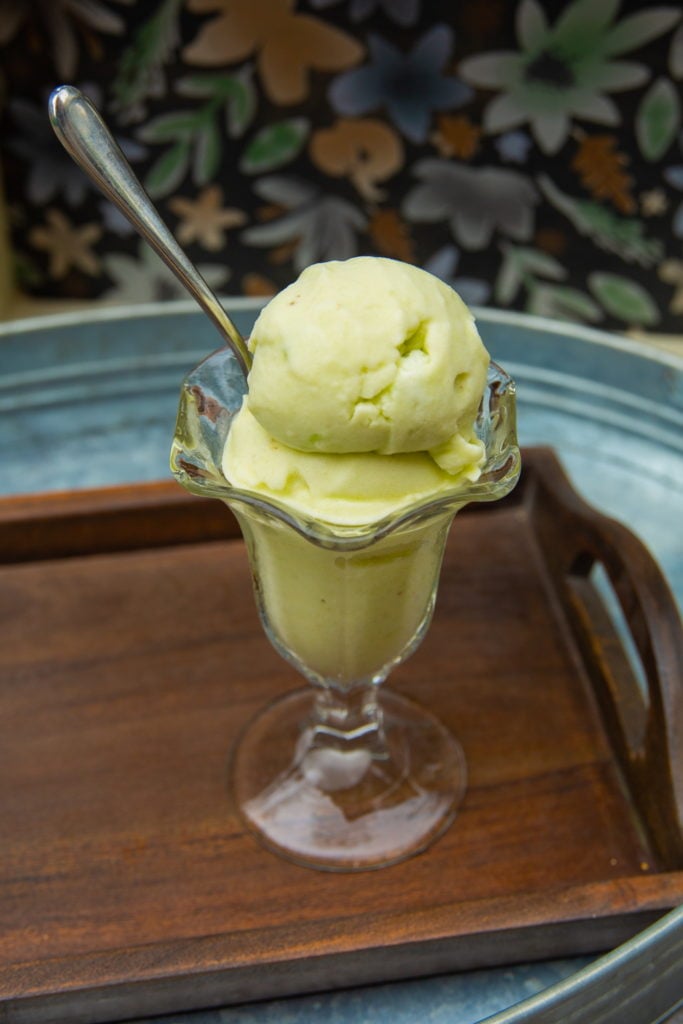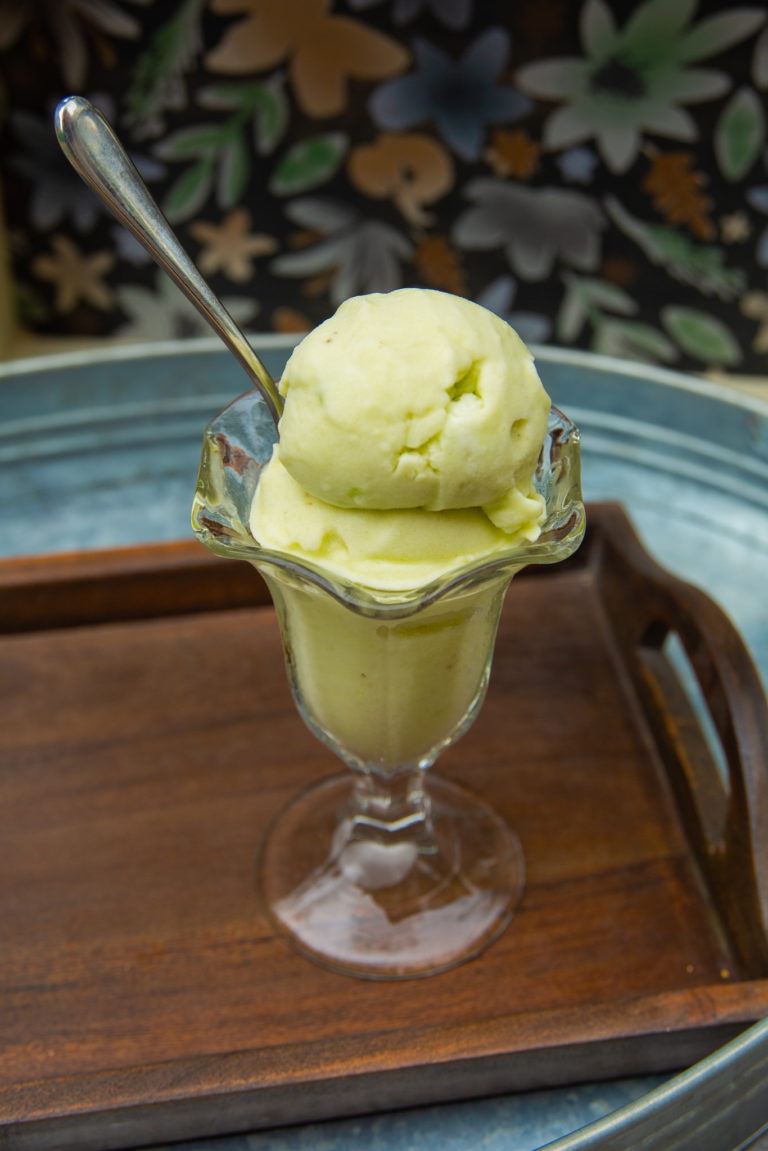 Print
Simple Honeydew Sherbet
Cuisine:

Sugar-Free Dessert
1/2

frozen honeydew*

1

fresh banana (or sweetener of choice)**

2

–

4

tablespoons heavy cream
Instructions
Place honeydew and banana in a food processor and blend until smooth.
Add in heavy cream and blend (about 15 seconds)
Transfer contents to a freezer-safe bowl and freeze sherbet until solid (about 30 minutes)
Scoop and enjoy!
Optional:
The juice of a half lemon or lime adds some extra flavor. Balance it by adding a little more sweetener.
I also like to add collagen peptides to support healthy skin, hair and bones.
*Tip: when freezing melons, cut into 1-inch pieces and freeze flat on a baking sheet. Once frozen, transfer to a storage container or bag. This prevents the pieces from sticking together.
**We avoid processed sugars. A banana works well to add a touch of sweetness you'd expect in a frozen desert. You can experiment with honey, maple syrup, stevia, agave, or granulated sugar. The amount will vary based on the sweetness of the melon.
Order melons with your next curbside pick-up order!