Many times when I have gone raspberry picking, it's been with a friend or sibling. Sometimes it's been a matter of coming across wild raspberries or wineberries in the woods during a hike and pausing to chow down. But yesterday I traipsed the rows of raspberry bushes alone, mixing activity and contemplation, feeling solitary and content.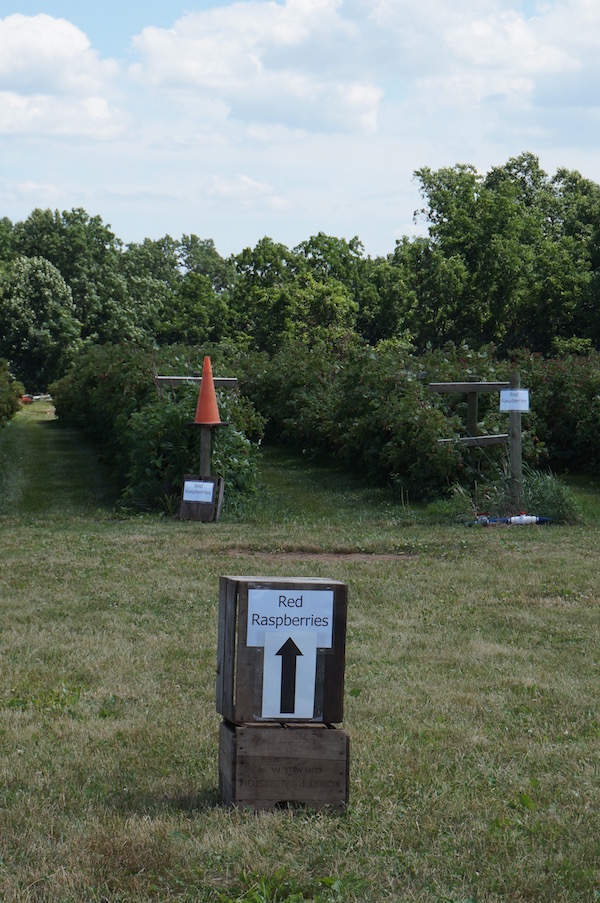 As I picked, I overheard parents telling their kids that the berries were ready when they were easy to pick. If you really have to tug, they explained, you should just leave it alone and pick a different raspberry.
But the thing is, so many of those red raspberries looked ready! Like the kids receiving instructions from their parents, I found myself reaching for raspberries that looked red and ripe but wouldn't come off the core.
It made me think about my own timelines for life. I often want to rush things, not waiting for ripeness. I like to have plans and do everything I can to make them happen. My husband and I have just moved to a new neighborhood. I want to make friends. I want to find a good church. I want to settle right in and feel at home, even though I know that "blooming where you're planted" is actually a long process of letting roots sink down and cultivating the fruit that comes of that rootedness.
If I had picked those tempting raspberries that didn't drop off the core easily, I would have found them too sour. And if I try to force our new place to feel like home, I could start to get a sour feeling about the place. For a while, a new place has to feel strange, and you take your days one at a time, visiting new places and getting to know your neighbors and your community, and allowing the slow sharing of everyday life to build bonds.
And then you start to taste the sweetness.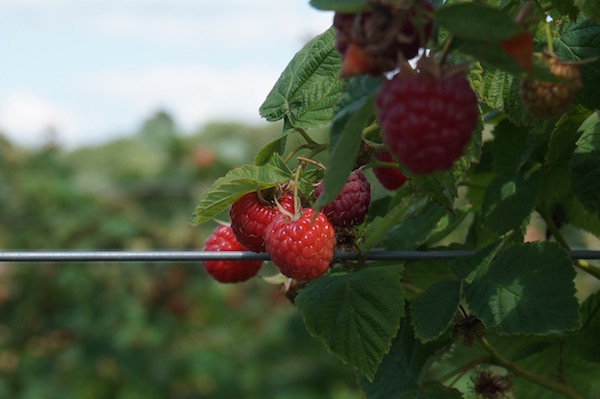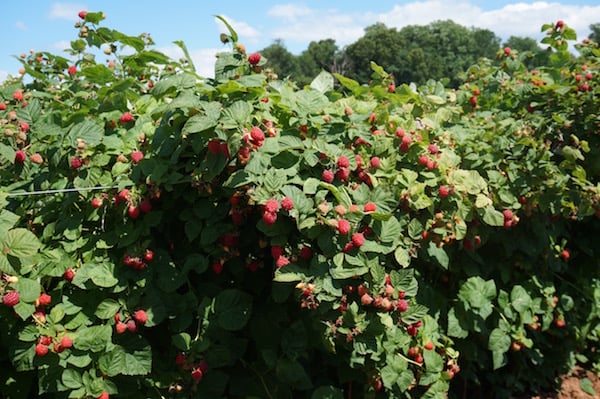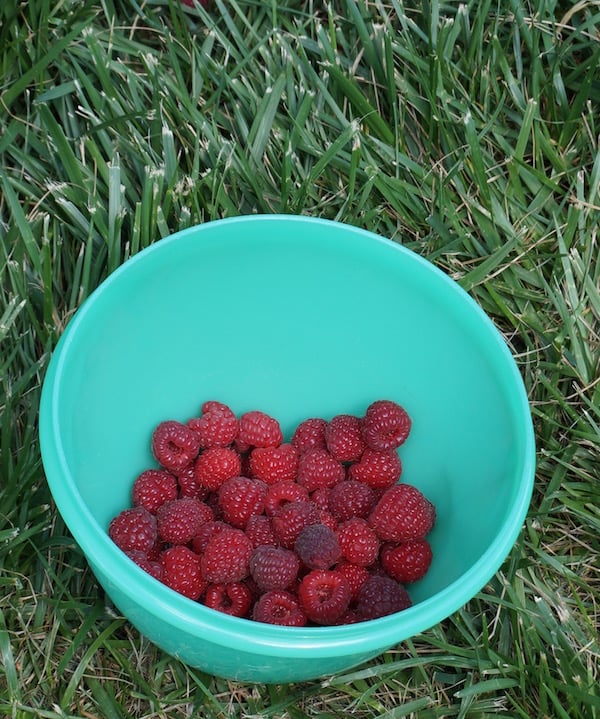 When I came home from my contemplative pick-your-own experience, I knew how I would put the raspberries to use. I would make overnight oats.
I don't like to overthink breakfast. Seriously, if breakfast requires intense decision-making, the day is just off to a rough start! So I eat a boring old bowl of oatmeal and raisins every morning. And have done so for the past three years.
It's worth expanding on this to pack in some extra nutrition.
These overnight oats certainly gave me an added boost. Raspberries supply plenty of Vitamin K and Magnesium. Chia seeds, found in this recipe, are rich in Omega-3s, minerals and fiber. And then there's protein-rich yogurt and milk, heart-healthy oats, and potassium-packed bananas!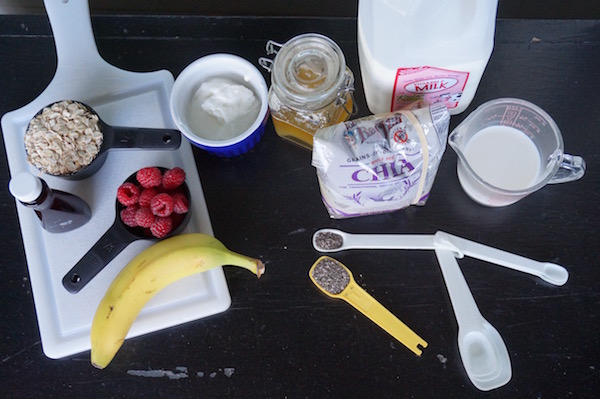 I like that it's a recipe that needs time to "ripen" since the overnight soaking means it's just about ready to go when you wake up (all you need to do is add the fruit!).
Print
Picking Red Raspberries & Making Raspberry Chia Overnight Oats
Author:
Prep Time:

5 mins

Total Time:

5 mins

Yield:

1

1

x
½ cup

old fashioned oats

½ cup

Kreider milk

¼ cup

Greek yogurt

1 teaspoon

honey

¼ teaspoon

vanilla extract

1 ½ teaspoons

chia seeds

1/3 cup

raspberries, plus more if desired

1/2

banana, sliced
Instructions
Add all ingredients except fruit to a mason jar. Shake the jar or stir the ingredients to combine. Cover with a lid and refrigerate overnight.
To assemble your oats the next morning, place half the overnight oats in the bottom of a glass or bowl, add a layer of sliced bananas and whole raspberries, repeat with another layer of oats and then top with raspberries.