Tart cherry season is around the corner! We're looking at a season lasting from about June 24th to 30th for tart Montmorency cherries.
But hurry in, because this year's crop is a little smaller than most years. Just because the harvest is going to be a little smaller, that doesn't mean you can't enjoy a few of the awesome tart cherry recipes we've featured on the blog over the years.
Let's start with the basics:
Cherry pie filling:
Ingredients:
1.25 lbs sour cherries, pitted
2/3 cup sugar, divided
1 teaspoon calcium water (comes with the Pomona's pectin)
1 teaspoon pectin
Instructions
Combine cherries, 1/3 cup sugar, and all the calcium water in a large pot.
Boil. Reduce heat to medium-high. Boil 10 to 15 minutes, or until reduced by at least a third
Stir together pectin and remaining sugar. Pour slowly into the rest of the jam, whisking quickly (you want to avoid lumps).
Boil the jam for 2 minutes. Watch to see that it thickens, and when it does, remove from heat. Test firmness on a chilled plate. If not firm enough, add more calcium water and pectin.
Now that you've mastered the art of making cherry pie filling, you can move on to the actual cherry pie recipe, like this one with a cream cheese filling and graham cracker crust: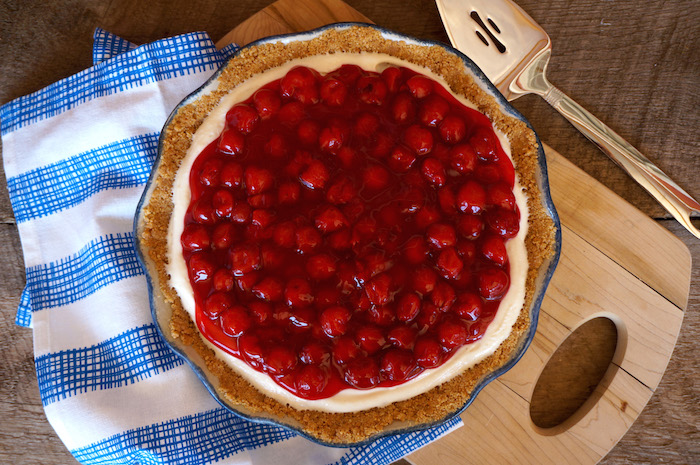 Get Cherry Cream Cheese Pie Recipe
That recipe is from my mom's recipe box, handed down from my Grandma Ruth's kitchen. It's quite simple and will taste delicious with the cherries in season now at Weaver's Orchard!
If you're feeling more adventurous, or if you're dreaming of an Italian vacation, try this recipe for an Italian version of cherry cheesecake made with ricotta cheese and dusted with powdered sugar. Most of the world doesn't slather their already sweet cakes with gobs more butter and sugar like America does. In Europe, most cakes are served with just a sprinkling of confectioner's sugar on top.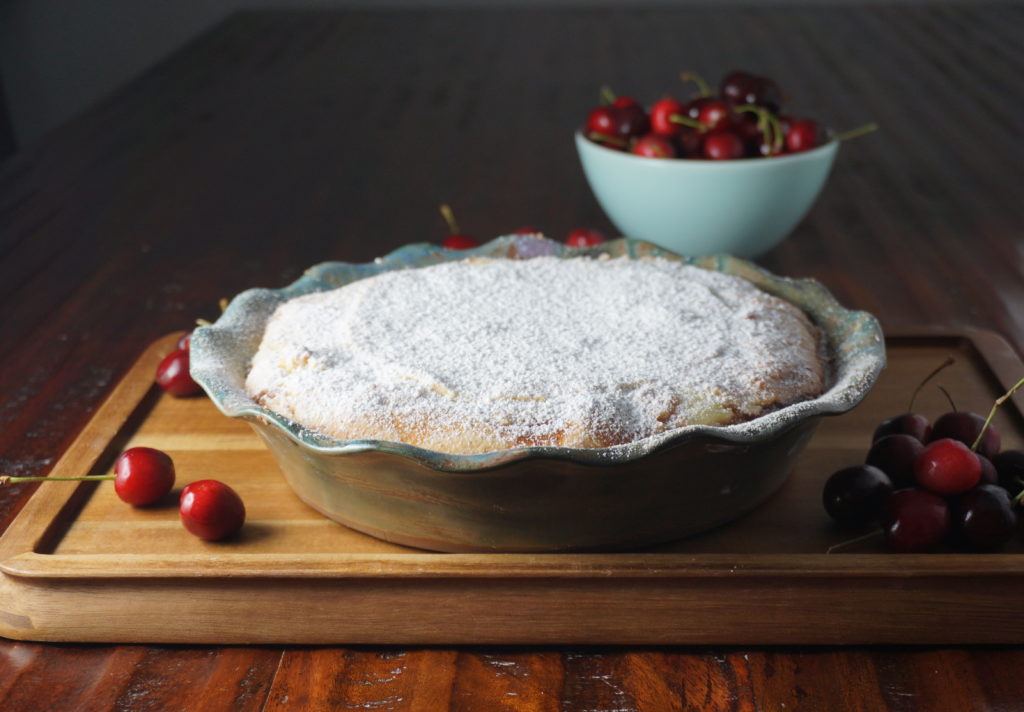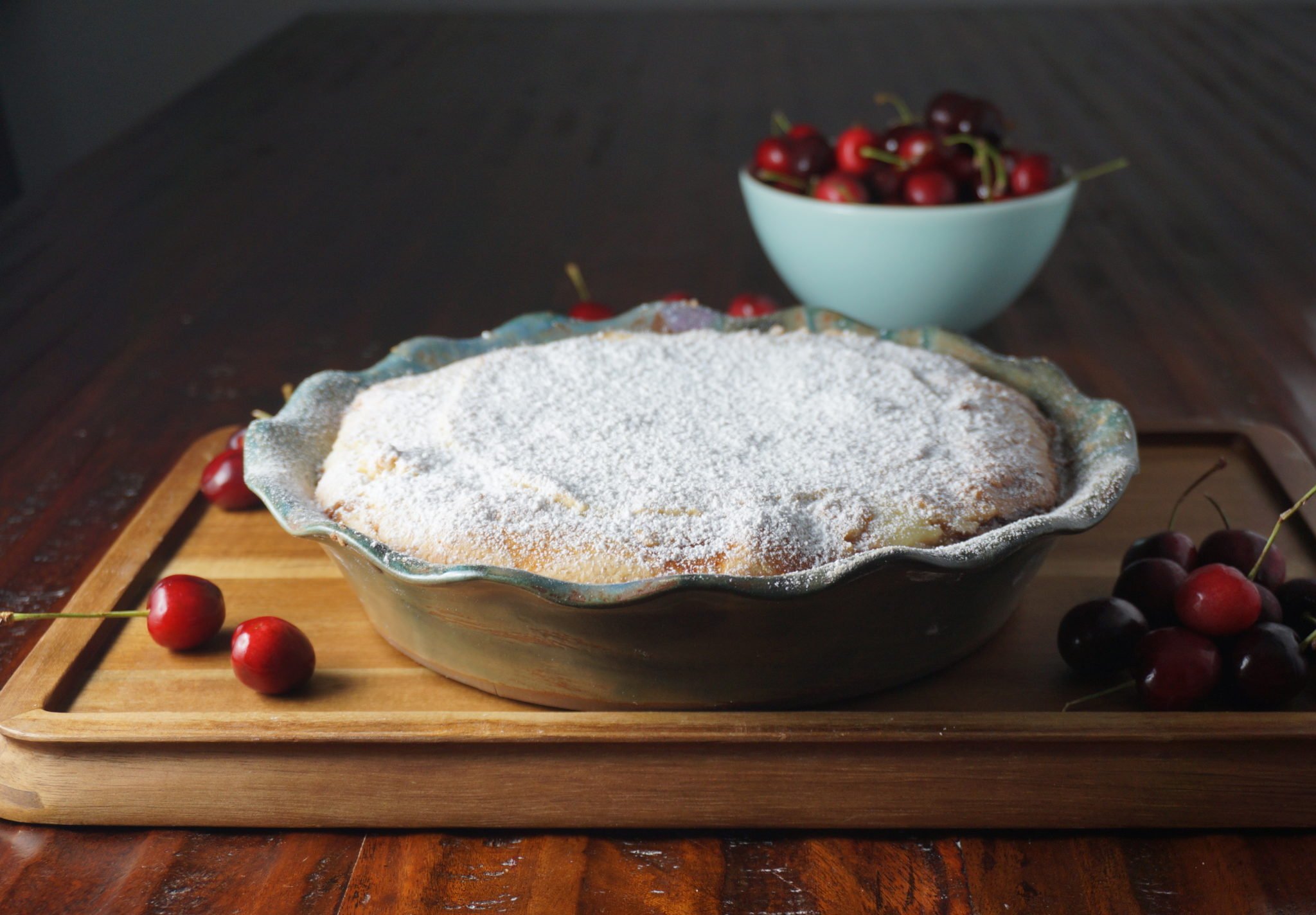 Get Cherry Ricotta Crostada Recipe
Tart cherries are high in antioxidants and appear to reduce inflammation in the body and may decrease pain and stiffness from arthritis. There's also good news for those who suffer from insomnia: tart cherries seem to increase the body's production of melatonin and the availability of tryptophan, both of which help promote better sleep!
So come take advantage of tart cherry season at Weaver's Orchard which is coming up right now! If you miss it, we'll have Michigan tart cherries available to order in late June. These cherries come pitted and ready to be used or frozen. Stay tuned for details on those!