A few weeks ago, I talked about how important it is for me to find many hands-on activities to do with kids indoors as the colder weather means we're spending more time inside. Being inside more means fewer on-the-go snacks and more munchies at home. I find it helpful to plan ahead and stock up on the healthy foods I know my family enjoys, like fresh fruits and vegetables, yogurt, granola, cheese, nut butter and more. I like to keep the healthiest snacks within reach, whether it's on the counter, in the cabinets or in the refrigerator. If junk food is within reach, it's harder to convince my kids (or myself!) to opt for the healthier options.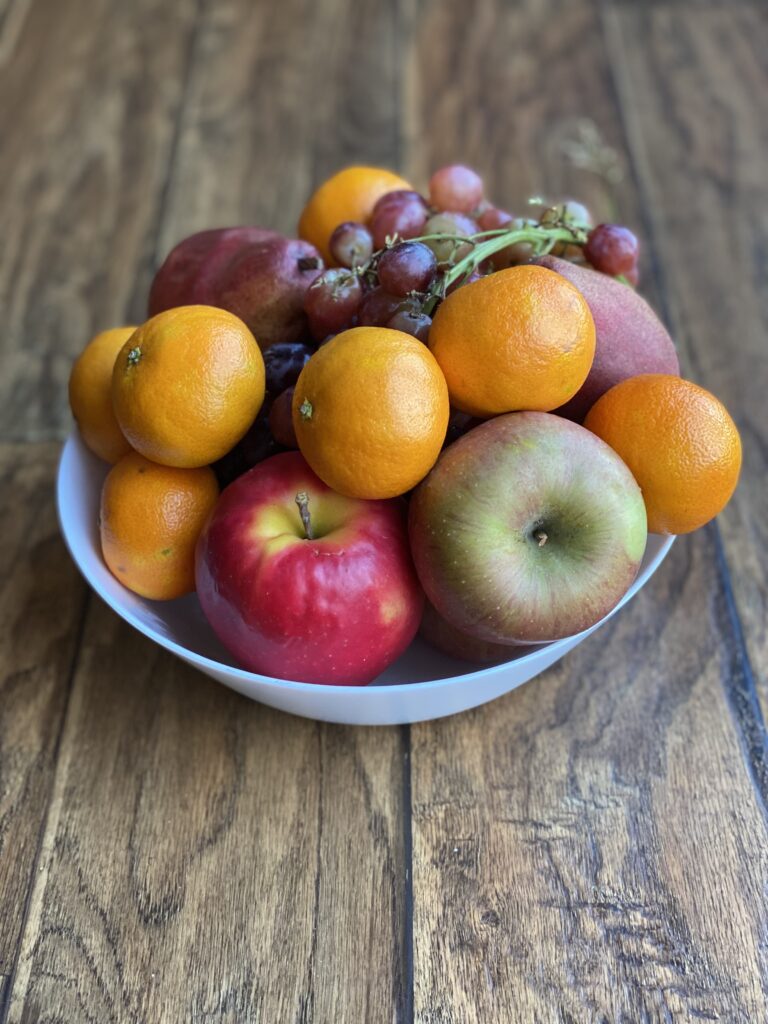 Having a bowl of fruit out is a great way to keep healthy food front and center. This time of year I like to put pears, apples, bananas, clementines and grapes out for snacking. When other fruit is in season, like melons or strawberries, I like to cut them into bite-size pieces and keep them at eye level in the fridge. For vegetables, I find it helpful to buy baby carrots or to slice up peppers and cucumbers and store them in the fridge too. In the summer, we're more likely to eat smaller packs of yogurt or smoothies, whereas this time of year I'm more likely to make my own yogurt and flavor it with frozen fruit or the amazing jam my mother-in-law makes.
If you're interested in making yogurt, I use my Instant Pot and previously blogged about the process here. It's so easy, and the result is amazing!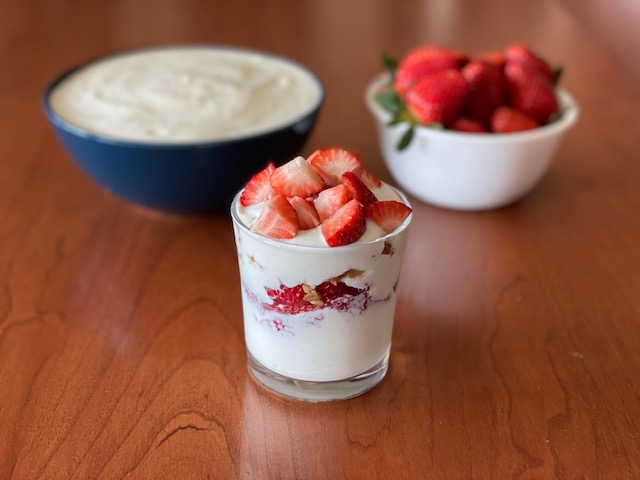 The holiday season is upon us, with lots of opportunities to eat cookies and junk food, so instead of swinging wildly to choosing eat healthier in January, why not include healthy foods in the mix all throughout the year? That way you can enjoy those Christmas cookies knowing that you and your family regularly consume a balanced diet.
If you want to get a head start on January's healthy eating trend, here are a few recipes we recommend!
Lightened Up Strawberry Banana Splits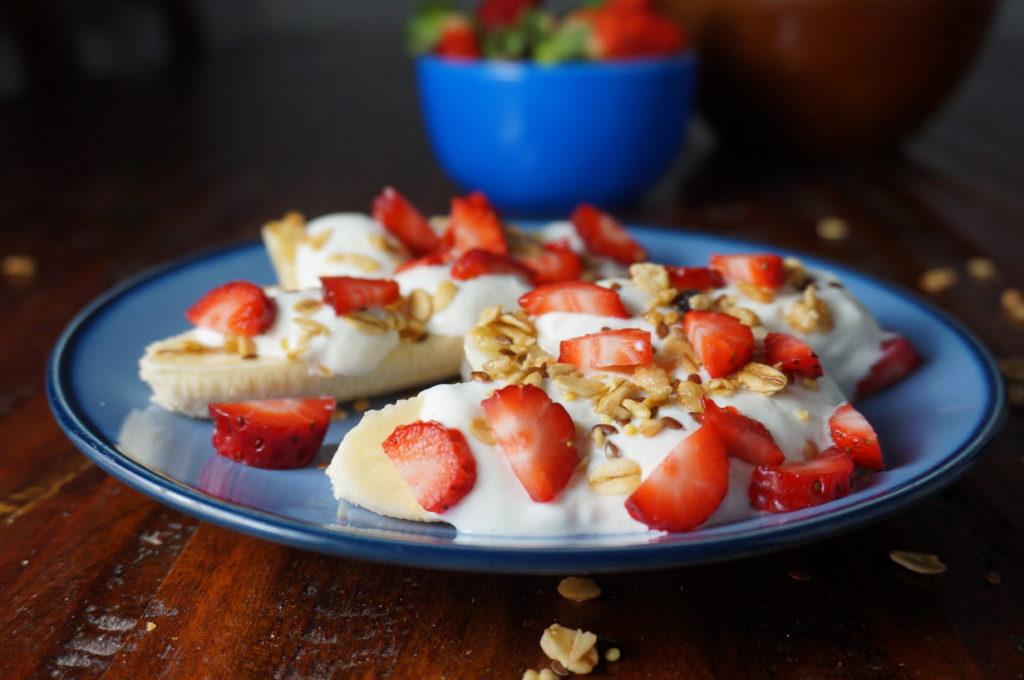 This recipe calls for bananas, strawberries and Greek yogurt topped with maple syrup or honey and sprinkled with chocolate chips or granola. Yum!
Get Healthy Strawberry Banana Split Recipe
Apple Peanut Butter Stacks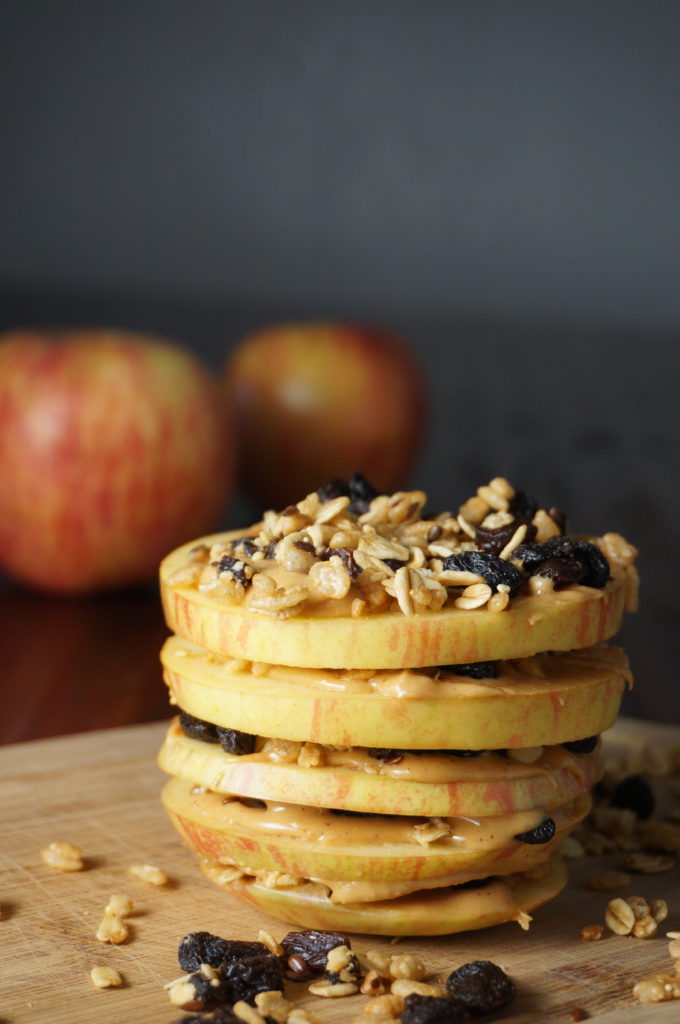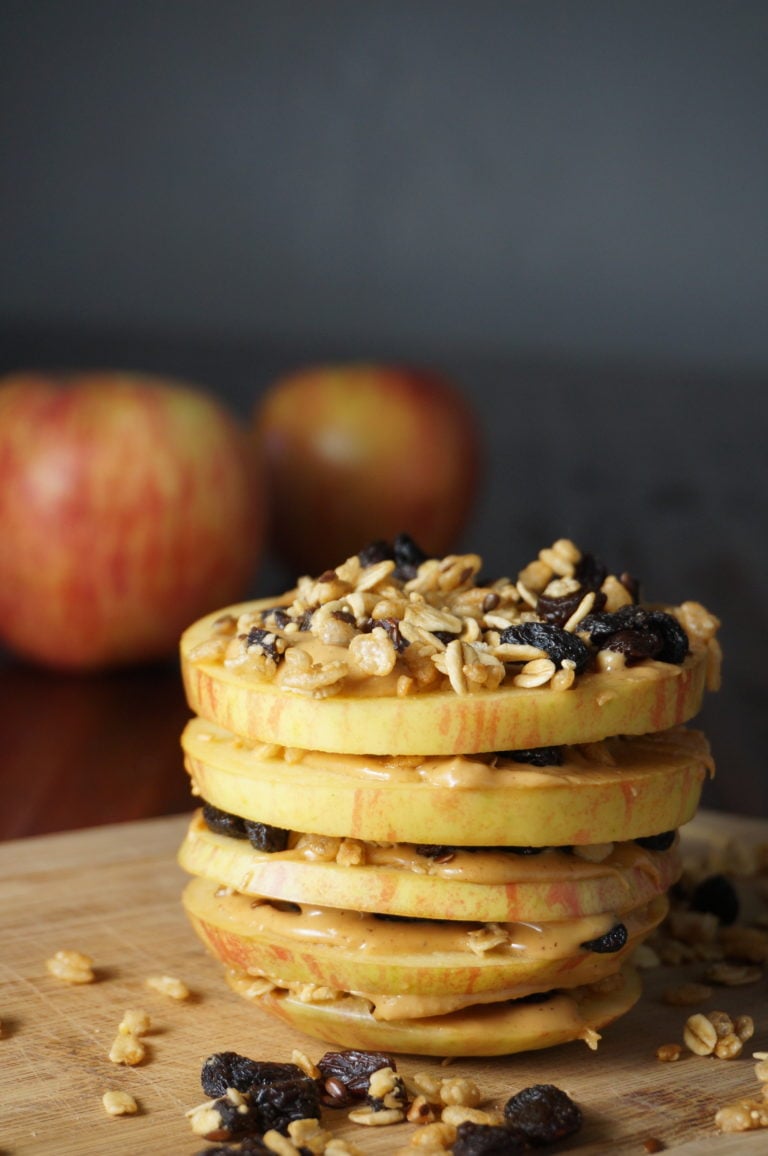 This recipe for apple peanut butter stacks is a fun, healthy snack for kids and adults alike!
Get Apple Peanut Butter Stack Recipe
All throughout the winter, we offer an apple of the week special here at Weaver's Orchard where you can try a new apple at a discounted price! At the time of writing, the apple of the week is Golden Delicious and it's on sale from December 16th-23rd. Plus, 5% of all of our retail sales will be contributed to F.R.E.E., a Berks County non-profit organization that is dedicated to helping people enslaved in sex trafficking find freedom and healing. We have supported them every December for the last several years, and we're excited to do it again! Learn more about them here.