During December, the house fills with sweets. There are cookie exchanges, neighbors showing goodwill through gifts of goodies, and of course the holiday feasts themselves and the days of irresistible leftovers.
But January is the time to clear out the empty calories and get back on track. I find I often need to have some healthy options I can turn to, especially in the mid-afternoon when my energy lags.
Here are three recipes I recently discovered that help with that. The banana split and apple stacks are particularly beautiful, and I find this often helps my mood in the winter too. When I can't see fresh flowers in the garden, it helps to see pretty food.
Lightened-Up Banana Split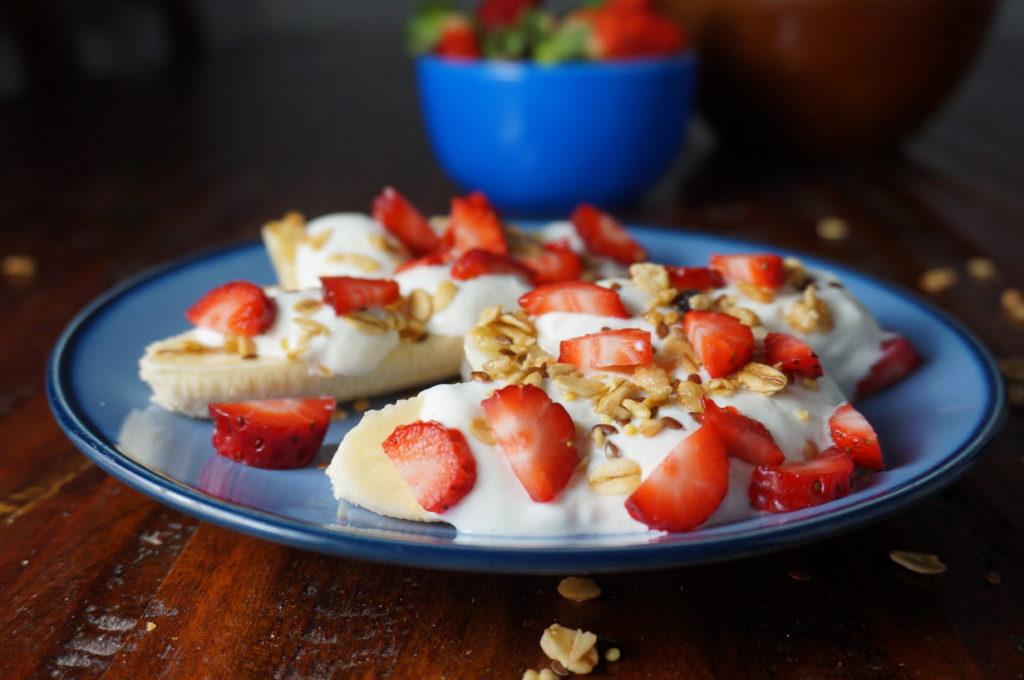 Print
Lightened Up Banana Splits
1

Banana

1

to

1 1/2

cups plain Greek yogurt

2

to

3

tablespoons granola

4

strawberries, halved and sliced
Optional: honey, maple syrup or agave nectar or semi-sweet chocolate chips
Instructions
Cut banana in half and lengthwise. Dollop some Greek yogurt on top of slices.
Sprinkle with granola and fruit.
For a sweeter treat, drizzle honey, maple syrup, or agave nectar and/or sprinkle with semi-sweet chocolate chips.
Apple & Peanut Butter Stacks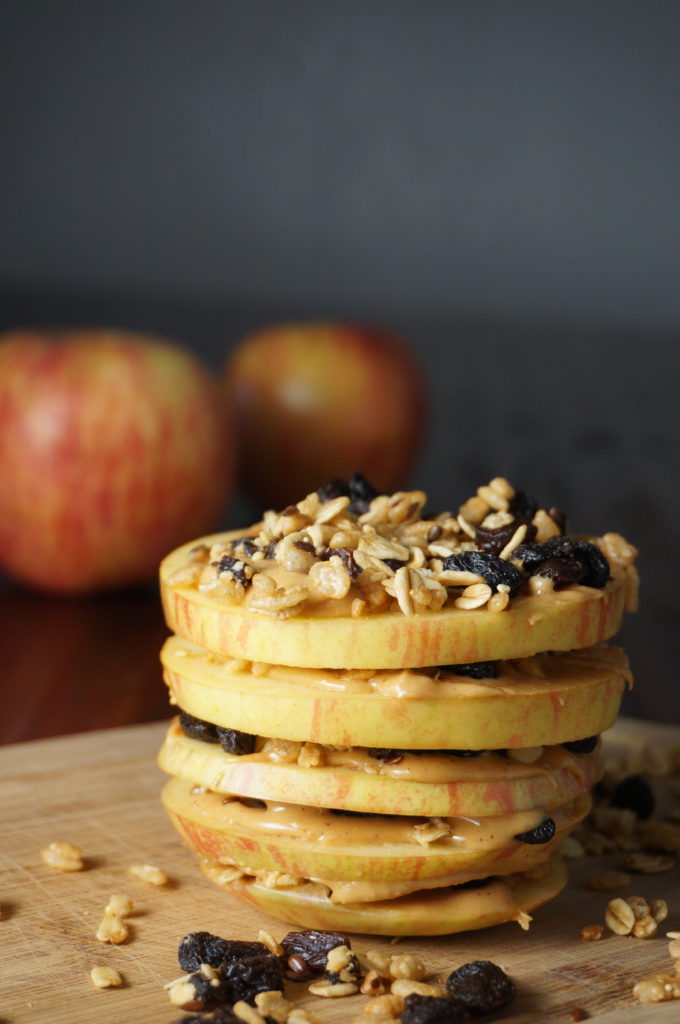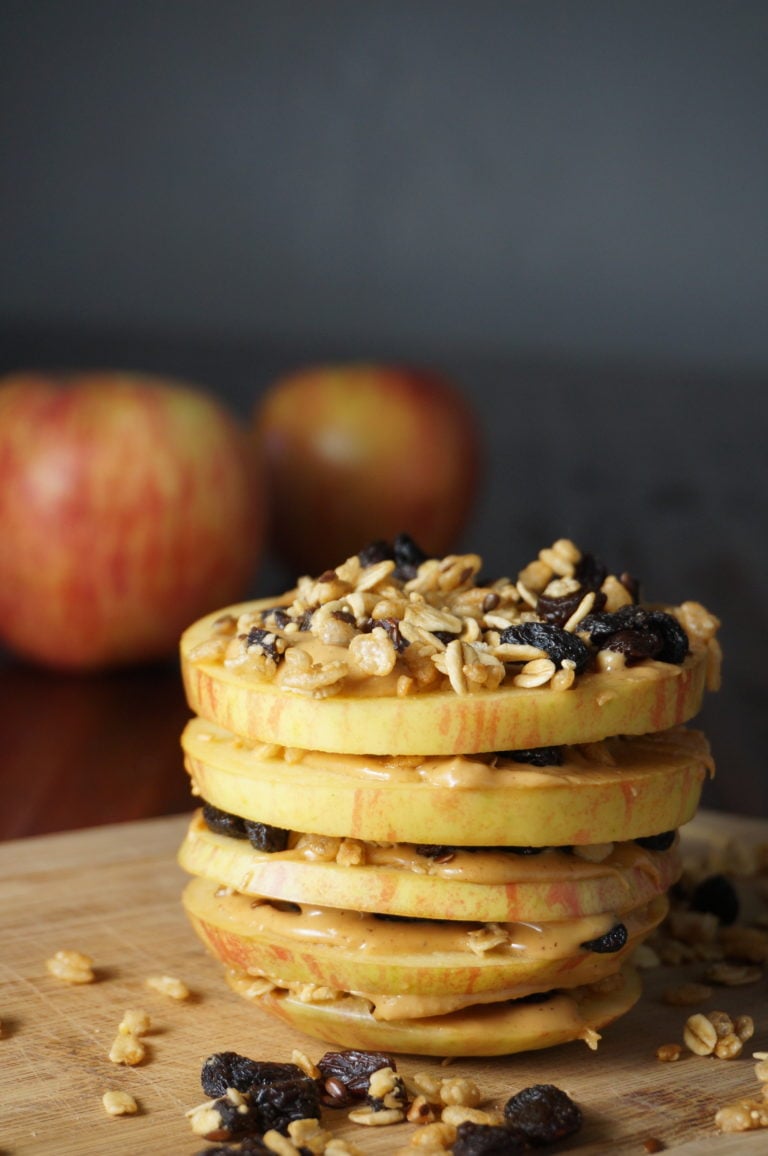 Print
Apple & Peanut Butter Stacks
1

apple, sliced

1/4 cup

peanut butter (enough to add to slices)
Raisins (about 2-3 tablespoons)
Granola (about 1-2 tablespoons)
Instructions
Slice an apple cross-wise. Remove core.
Spread each slice with peanut butter, sprinkle with raisins and granola, and stack.
Peanut Butter Bites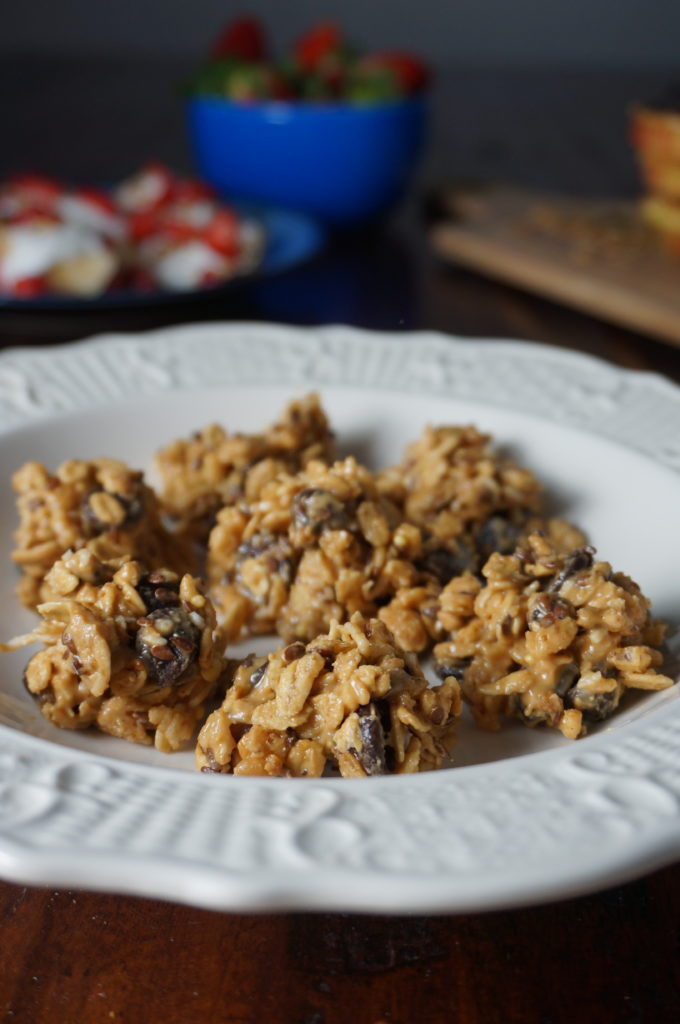 Print
Peanut Butter Bites
1 cup

granola

1/2 cup

peanut butter

1/4 cup

chocolate chips

1 tablespoon

honey
Instructions
Mix all together. Refrigerate for 1 hour, and then form into balls. Keep refrigerated until ready to eat.