Homemade yogurt is quite simple to make, though the task seems daunting to a newbie. I researched a few methods, and decided that the InstantPot, or electric pressure cooker was the best option for my needs. I knew I'd want a versatile appliance, and was intrigued by all of the delicious creations I'd heard about people making in their InstantPots. So far, my favorite things to make have been yogurt, ricotta cheese, clotted cream and applesauce. I've also made soups and even sweet potato fries! The applesauce was the fastest method I've ever used, and the clotted cream was so perfectly thick and creamy, just like I remember it being in the U.K.
Yogurt is an excellent snack, packed with protein, calcium and potassium and also containing vitamins A and C. My kids (ages one and four) absolutely love it. I make plain yogurt and add fresh fruit and a few sprinkles of vanilla bean powder. My one-year-old's first word is "yum, yum!" which he uses any time he sees food he wants, but especially when it comes to fruit and yogurt.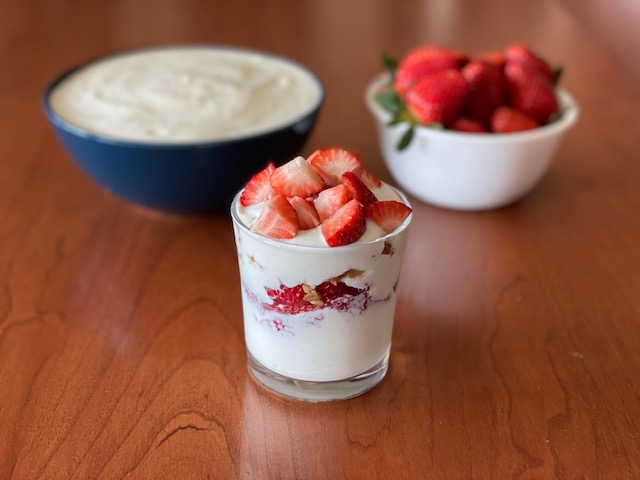 The InstantPot really takes the guesswork out of making yogurt with its easy "yogurt" setting! All you need is a half gallon of milk and some of your favorite yogurt to start. Make sure the yogurt is pretty fresh, as you run the chance of having the cultures die the longer the yogurt has been sitting around.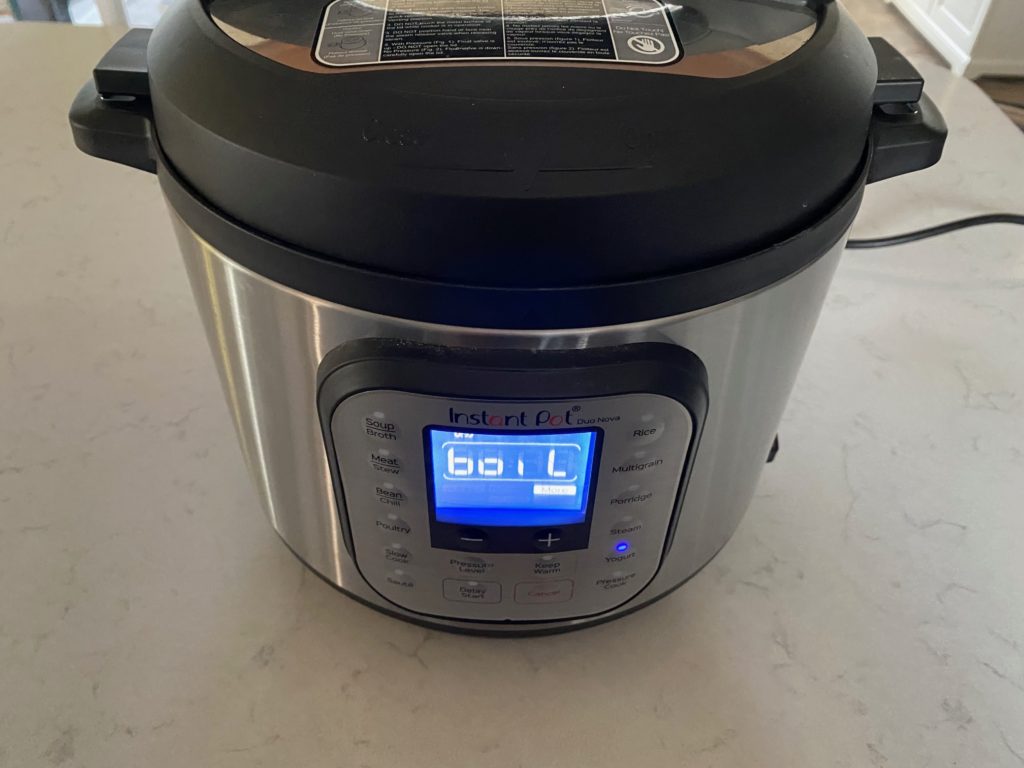 To make yogurt in an InstantPot, pour a half gallon of whole milk into the metal pot of your InstantPot. (1% or 2% milk also works, but will be a little more runny and tangy.) Make sure your seal is on your lid. I use the seal I use for "sweet" dishes. Close the lid and press the "Yogurt" button until it reads "BOIL." Let it get up to temperature (it will beep when it's done). Check with a digital thermometer to see if it has reached 180 degrees. Carefully remove the inner metal pot and cool it (it works well to place the whole inner metal pot in another pot of ice water). Cool the milk down to 105-110 degrees. It is VERY important that it gets to this temperature, because if it is too hot it will kill the yogurt cultures.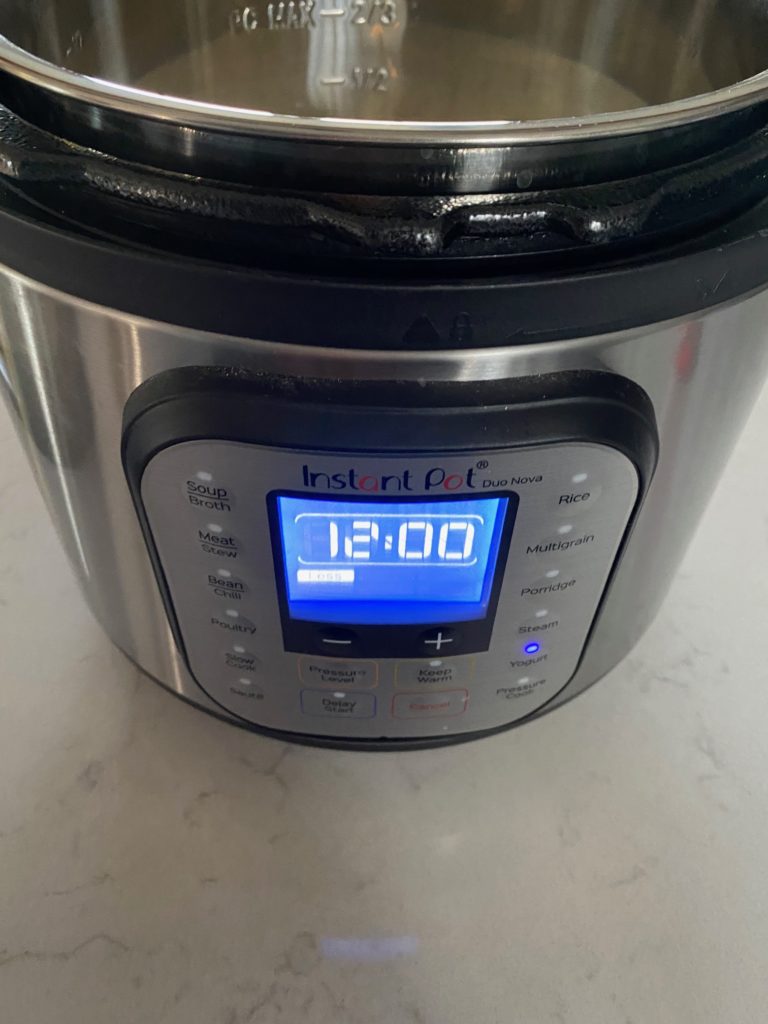 Once it has cooled down to 105-110 degrees, add 1/4 cup of your favorite plain yogurt. The yogurt will take on a similar flavor to whatever you use as a starter. Stir the yogurt into the warm milk with a whisk until smooth. Place the inner metal pot back in the InstantPot and close the lid. Press the yogurt button until the timer appears. Set for at least 8 hours. I put mine in for 12 hours.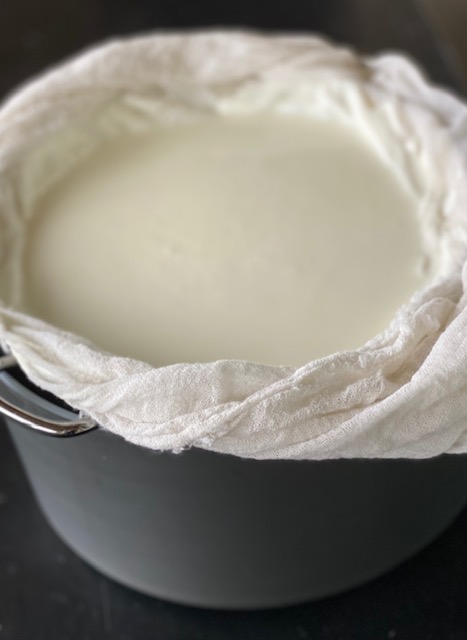 After the time is up, remove the lid and line a colander with a double-layered cheese cloth. Strain over a pot or the sink for an hour or more. For thicker yogurt, let it strain longer.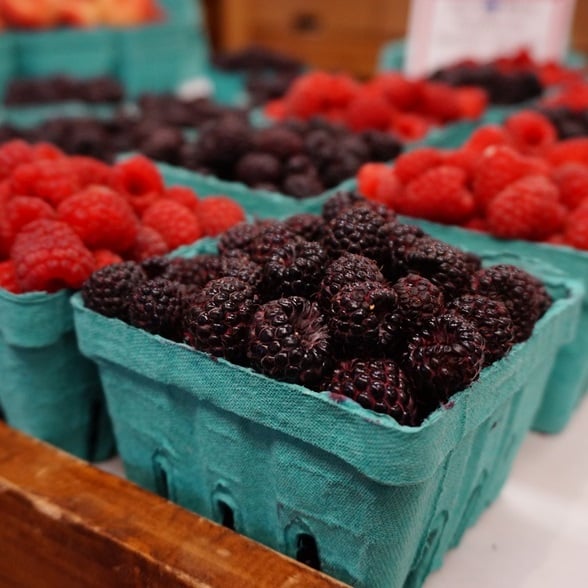 Cool completely before serving. Serve with your favorite fresh fruit!