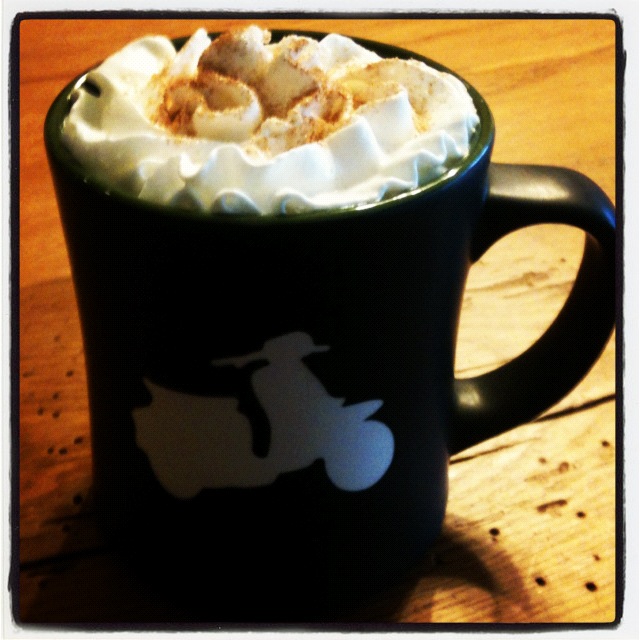 Crisp autumn days and brightly colored leaves stir up my cravings for spicy pumpkin treats. I look forward to Pumpkin Spice Frappucino at Starbucks, Pumpkin Pie Blizzards at Dairy Queen, pumpkin whoopee pies at Weavers. . . and just about everything else pumpkin.

A few days ago, I was wishing I could sip on a spicy frappucino. But since I live 10 miles from the nearest Starbucks, I decided to try making my own. I combined a couple of recipes, and even came up with one that is low in calories and still tastes amazing. Coffee and pumpkin: a match made in heaven!

Here's the recipe if you want to try it.



Last year, I discovered the Pumpkin Pie Blizzard at Dairy Queen. This was very unfortunate, because it now takes a lot of willpower for me to drive by Dairy Queen in the fall without pulling into the drive-thru.

Then I discovered a treat that tastes remarkably like the DQ blizzard, and it is so tasty (and simple) you can make it for company. It's possible to lower the calorie content too. Use low fat ice cream or frozen yogurt, and reduce the amount of sugar or replace it with stevia. Then, instead of making a crust, just crush a couple of ginger snaps and mix them into the ice cream.




If these treats don't satisfy your cravings, try my favorite family recipe for pumpkin muffins.
And if you're still craving pumpkin after trying these recipes, stop in to Weaver's for pumpkin roll, pumpkin pie or whoopee pies! Fall will turn to winter before you know it, so enjoy these pumpkin delights while they're in season!