One of my favorite Christmastime tales is Truman Capote's short story, "A Christmas Memory."  I dare you to read it without crying. If you have a soft spot for dogs, then I double-dare you.
In it, a boy named Buddy, his childlike distant cousin who is in her sixties, and their orange-and-white rat terrier wander through their neighborhood collecting all the ingredients to bake thirty fruitcakes. They forage for nuts in the pecan grove, buy bootleg whiskey at Mr. Haha Jones's "fish-fry and dancing café down by the river." And then later, once the fruitcakes are shipped off to friends and relatives, Buddy, his cousin and Queenie tromp out to the forest to choose a Christmas tree. As they do, you can hear the call of a wild turkey and see the frost on the grass. Capote grew up in a place that seeped into his pores, that's for sure.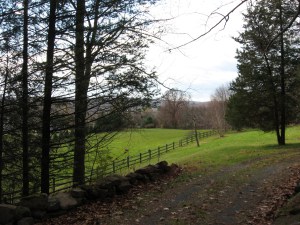 I know the feeling. Berks County is the same way for me. Its rolling hills. The winding Schuylkill and the arched bridges spanning it. The orange glow of cover-crops in the twilight. The sweet smell of ploughed earth. If you've lived here, part of you will keep on longing for it forever afterward.
Do you know people who feel the same way? Friends and relatives who want to come "home" to Berks County this Christmas but can't?
One way to give them a taste of home is to ship them some Berks County apples. If they loved Weaver's apples, you can shop online to send them as many as 48 apples in one box! (Or, if you don't think they'll be that hungry, you can ship as few as 6 per box.) Some Weaver's customers send these boxes to parents who live outside the area, and some parents send them to their college-aged kids for a healthy care package.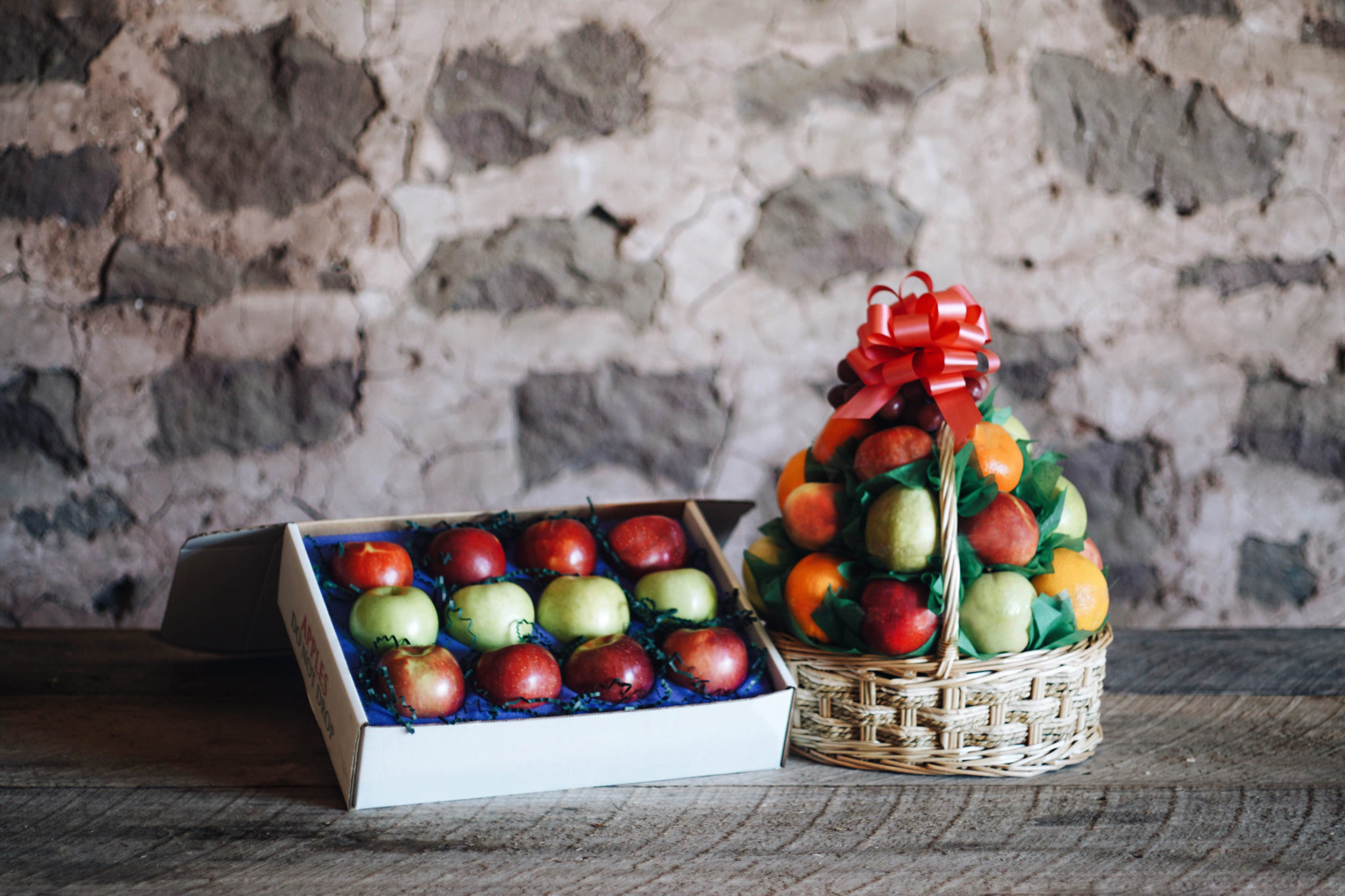 If you know that someone on your Christmas list loved a certain kind of apple, like Honeycrisp or Stayman Winesap, you can tell us to send only those. Or, if you remember they loved apples but can't remember which varieties, you can let us choose.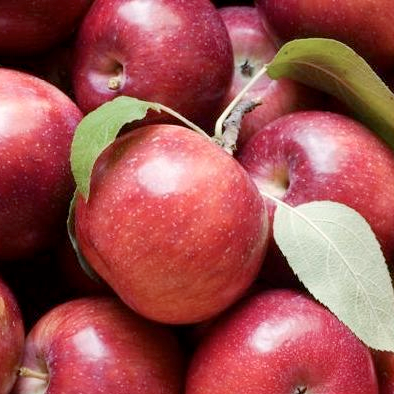 And if it wasn't only the apples they loved about Berks County but also the vast array of local products made here at Weaver's or by local family businesses—well, we can add anything from apple butter to our own Orchard Blossom Honey to Christmas-shaped cheddar cheeses. (For these special orders give us a call at 610-856-7300.)
Friends and family might want to savor each and every apple and just eat them "out of hand" as we say in this part of the world. But if you want to send them a recipe to go along with their apple box, here are a few that you can send, via email, or by including these printer-friendly recipes in your Christmas card.