With 4th of July around the corner, it's time to start thinking everything red, white & blueberry!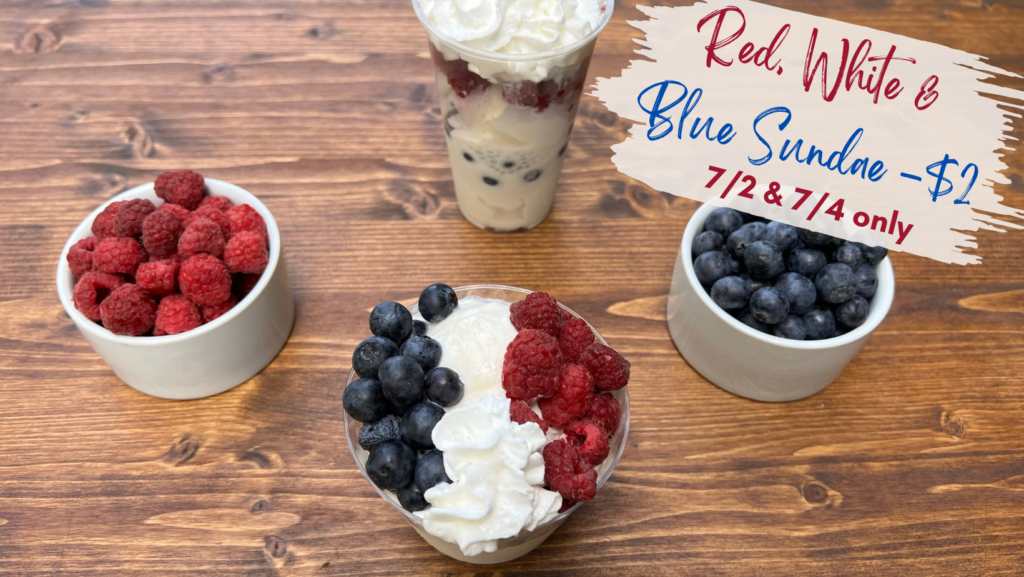 We'll have a special at our ice cream deck for $2 Red, White & Blueberry ice cream sundaes this Saturday (July 2nd) and Monday, July 4th only! These tasty sundaes are made with hand-dipped, locally made vanilla ice cream plus blueberries and raspberries. This crave-worthy treat is only here for a limited time, so you definitely don't want to miss it!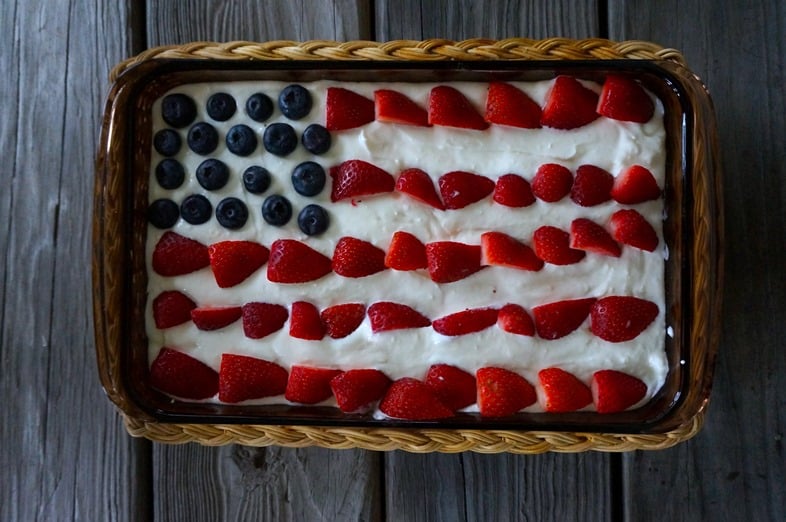 This American Flag inspired Red, White & Blue Jell-O Salad is a perfect dessert for Independence Day. The cool, refreshing treat is equally tasty and patriotic. Find the recipe for Red, White & Blueberry Jell-O salad here.
Our Red, White & Blueberry Pie is always a favorite this time of year too. If you're short on time, you can order one from our bakery by calling 610-856-7300. It's made with fresh with raspberries and blueberries and served chilled. But if you're feeling adventurous, you can make it yourself! We've included the recipe for red, white & blueberry pie on our blog here.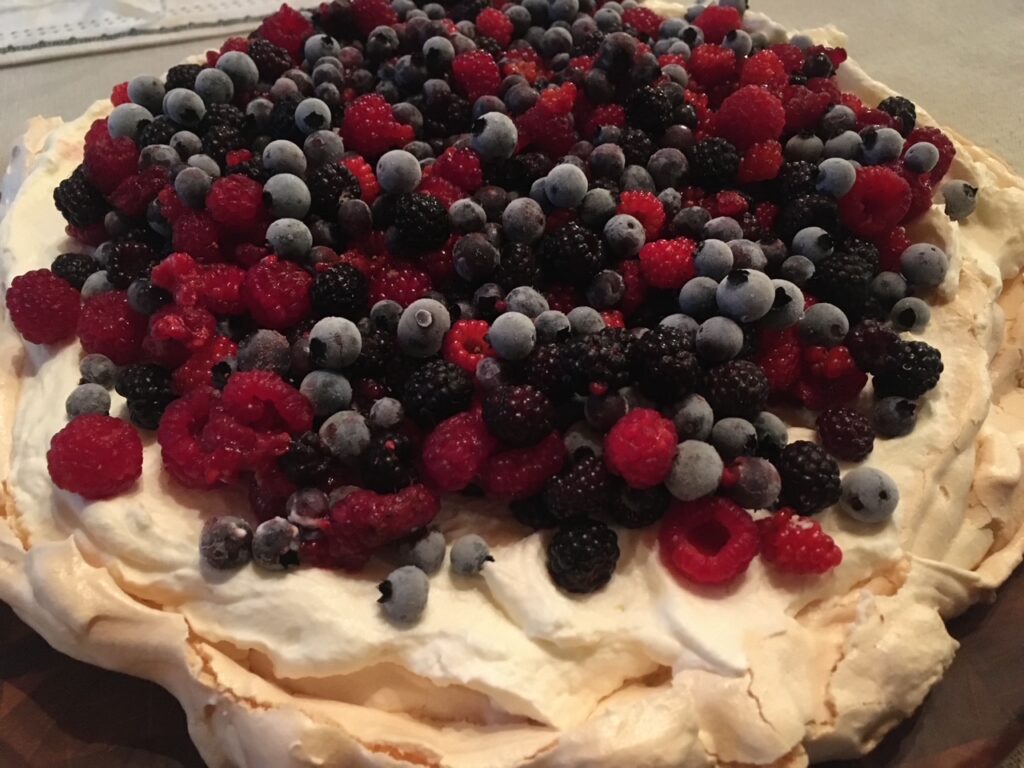 If you're still in need of ways to use up your raspberry and blueberry haul, we'll leave you with one more recipe: Berry Topped Pavlova. This light meringue dish is a perfect summer treat because it's also served cool and can be topped with fresh or frozen berries. Get the recipe for this delicious Berry Topped Pavlova here.