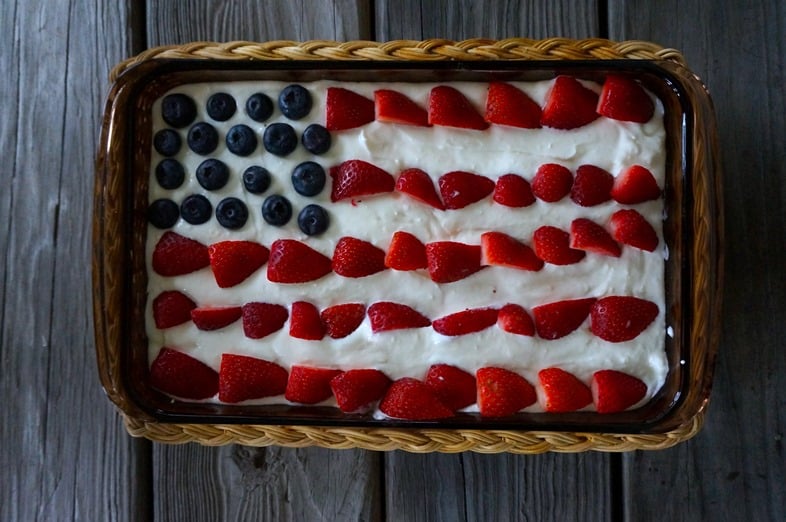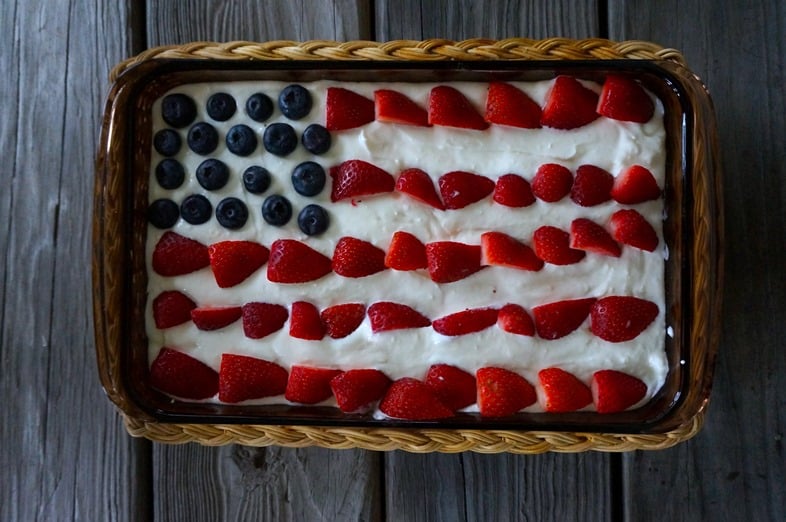 Blueberries conjure up happy memories for me. While I was growing up, we spent two glorious weeks every summer on a lake in the Poconos. The lake was surrounded by trails lined with wild blueberry bushes. My mother always made sure we vacationed when the blueberries were ripe. In the cool of the morning, we'd set out swinging our plastic buckets and we'd pick till our fingers turned blue. Then, while we cooled off in the lake, Mom would go back to the cabin and make blueberry muffins for lunch. The aroma wafting through the screen door drew us back for a noontime break.
The berries we picked were tiny, and covering the bottom of the bucket took some work. It was an adventure. But cultivated blueberries, like the kind you can pick at Weavers, are much easier and more satisfying to pick. It's easy to pick plenty for eating, baking and freezing. Freezing them is simple. Just rinse them, let them air dry, and spread them out on a tray. Pop them in the freezer for a couple of hours, and then pour them into a resealable bag and press out as much air as you can. They'll keep for months.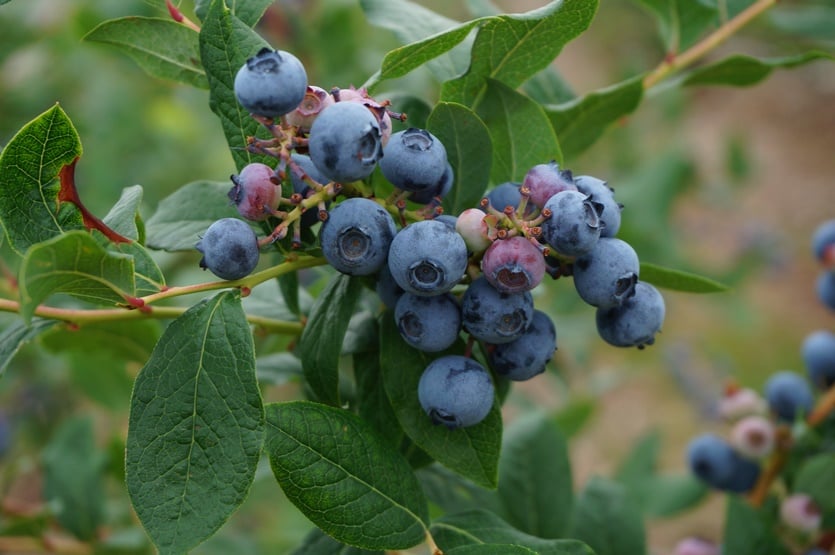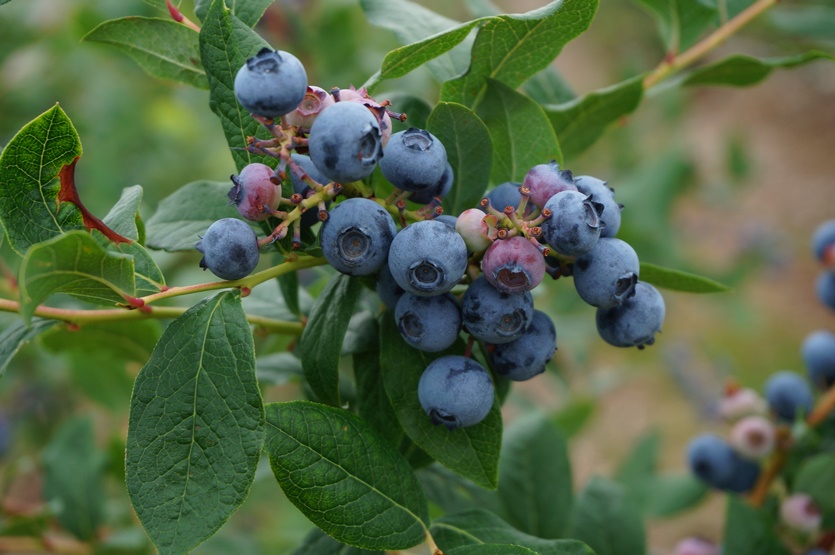 Fresh picked blueberries are a tasty snack and they're packed with nutrition. At just 80 calories per cup, you can freely indulge. And while you're indulging, you can be assured you're getting lots of vitamin C as well as manganese (good for bone development). Plus, you'll get fiber for heart and digestive health, and phytonutrients (plant nutrients) called polyphenols that have anti-inflammatory properties.
Here's my favorite Blueberry muffin recipe. It's not my mother's recipe. (I think she used Bisquick, because, after all, we were on vacation!) These muffins are sweet, moist and absolutely delicious!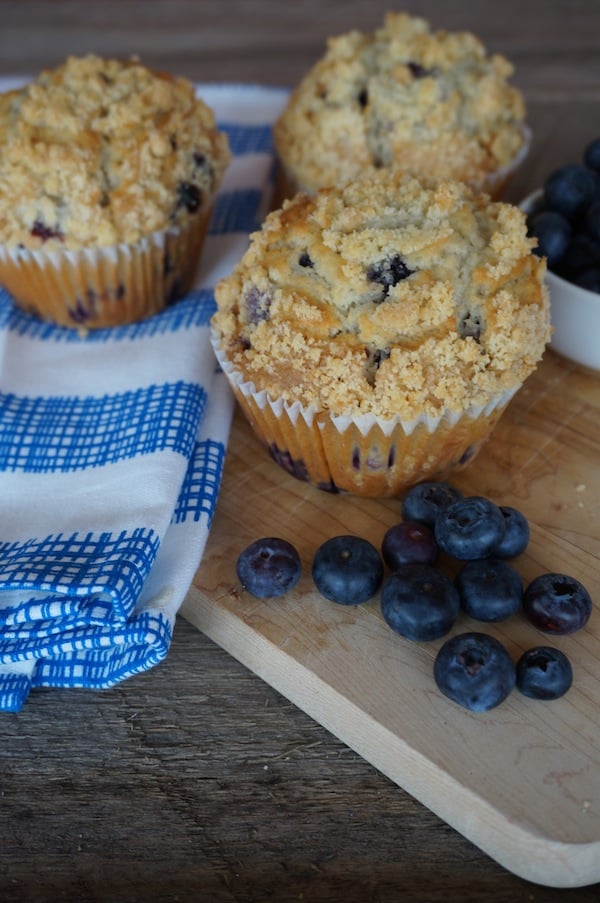 Print
Blueberry Yogurt Muffins
2

eggs

½ cup

melted margarine

1 cup

blueberries

1 cup

sugar

8 ounces

plain yogurt

2 cups

flour

1 teaspoon

baking powder

½ teaspoon

baking soda

1 teaspoon

grated lemon rind (optional)
Instructions
Preheat oven to 375. Beat eggs, margarine and sugar. Stir in yogurt. Add dry ingredients and stir till just blended. Fold in berries. Pour into greased muffin pan. Bake 25 min.
Looking for a blueberry dessert?  Try the Red, White & Blueberry dessert pictured above!
Print
Red, White & Blueberry Jell-O Salad
1

3-ounce package strawberry gelatin dessert

¾ cup

boiling water

1

mashed banana

8 ounces

crushed pineapple (canned)

10 ounces

strawberries, crushed
Cream Cheese Topping:

4 ounces

softened cream cheese

½ cup

sour cream

1/3 cup

sugar
Strawberries and blueberries, for decorating the top.
Instructions
Mix gelatin package and boiling water together and stir till dissolved. Then whisk in banans, pineapple and crushed strawberries. Pour into 7 x 11-inch Pyrex pan (for a thicker dessert) or a 9 x 13- inch pan. (Use the larger size if you plan to make an American flag with the correct number of stars and stripes.)
Chill until firm. When the gelatin has gelled, mix together cream cheese topping.Beat with an electric mixer till smooth. Drop dollops of topping onto gelatin and spread. Decorate with fresh blueberries and strawberries.
SaveSave